Check out two selections from the Halo Wars 2 soundtrack right now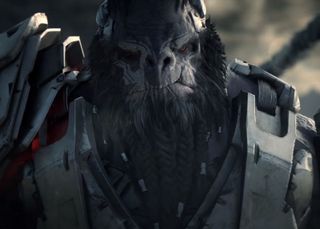 Microsoft has posted two of the tracks from the soundtrack to the upcoming Xbox One and Windows 10 sci-fi strategy game Halo Wars 2. The tracks are available via Soundcloud.
The game's soundtrack was created by composers Gordy Haab and the two-man team Finishing Move (Brian Lee White and Brian Trifon), working with Halo Wars 2's audio director Paul Lipson. The first track is called "Run Little Demons". Here's a description from the composing team which also offers some clues into the game's campaign:
The second track is called "Isabel's Awakening", which is also described by the composers:
Xbox Wire (opens in new tab) also has posted an interview with the Halo Wars 2 soundtrack team, where they go into more detail on how they crafted the music for the game. Halo Wars 2 is due for release on Feb. 21, 2017 for $59.99 (opens in new tab), Microsoft will also release an Ultimate Edition of the game that will include access to the Halo Wars 2 Season Pass worth of content, along with Halo Wars: Definitive Edition, an Xbox One and Windows 10 version of the first game in the series, for $79.99 (opens in new tab).
See at Xbox Store (opens in new tab)
Great tunes! I'm not really into strategy games so I haven't bothered to try out the Halo Wars series yet, but I might need to look into the soundtracks...

"The tracks are available via Soundcloud." Hey Microsoft, why not on Groove--you know, the music platform you guys own?

Nahhhh.... That would make too much sense! Also is that available to other platforms? Cause that all we care about.
Windows Central Newsletter
Get the best of Windows Central in in your inbox, every day!
Thank you for signing up to Windows Central. You will receive a verification email shortly.
There was a problem. Please refresh the page and try again.