The Logitech Options app updated to add Windows 10 support to its keyboards and mice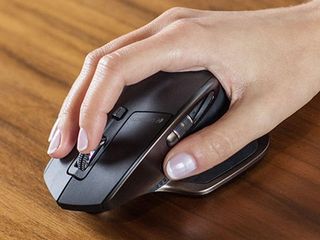 Logitech previously announced that its PC accessories would be ready for Windows 10's launch. Now the company has released an update to its Logitech Options app that will allow many of its PC mice and keyboards to access several of Windows 10's features directly.
Users can access the app so that Windows 10 features such as Cortana, Action Center and Task View can be enabled with any key on a supported Logitech keyboard, or button on their compatible mice. For products like the MX Master Wireless Mouse, the Logitech Options app also allows users to program the mouse's thumbwheel so it can be used to switch between virtual desktops in Windows 10.
Source: Logitech (opens in new tab)
It just crashes whenever I try to install it.
Edit: Working now...

Their Gaming Software package for their 'G' line of mice/keyboards was updated earlier in July to support Windows 10 as well. So make sure if you have one of these devices, and use that software to manage button mapping profiles and such, to check for updates in the software and it should pull that down if you aren't on the latest already.

No they didn't. Only Windows 8.1 version available.

Logitech G-series driver LGS_8.70.315_x64 working fine!

http://support.logitech.com/en_us/software/gaming-software Software Version: 8.70.315 Post Date: Jul 08, 2015 OS: Windows 8, Windows 7, Windows Vista, Windows 10 File Size: 82.6 MB

Ok I stand corrected. However the website filter did not show that when filtering for Windows 10, just 3 days ago.

Is the app available for all wireless Logitech keyboards and mice?

No, Logi is just a new lineup of products aimed at the younger crowd, I think.

No, their new Logo is Logi.

Thanks for posting that. That's my mouse as well. Also have a Logitech keyboard, will have to check that.

1st ive ever herd of this driver. Guess it's because im kicking it old school with an m570

Seems like a VERY short compatibility list. Not replacing Setpoint I take it?

Sweet. They just bought me an MX Master at work. Now I can pair it with whatever Windows 10 device I get as well (perhaps the Lumia 950XL)!

Does that app come near the customization options of Setpoint? Reviews have said they've trimmed down the software customizing on the new MX Master, so I'm holding off until they that that. Gotta have Copy/Paste on my mice!

Yeah, the configuration options are probably trimmed down, but that has more to do with the mouse's features than the software. This mouse is not really a gamer's mouse, but more an ergonomic/business mouse. (No DPI settings, no additional buttons dedicated for macros, etc.). For the buttons and features it does have, it has all the right configuration options in the Options software. NOTE: I have not used Options for a gaming mouse that originally came with Setpoint; I've only used it for the MX Master.
Windows Central Newsletter
Thank you for signing up to Windows Central. You will receive a verification email shortly.
There was a problem. Please refresh the page and try again.