LucidSound proves itself time and time again to be among the more consistent headset manufacturers on the market. Their LS35X has enjoyed favorable placements on our best Xbox Series X, S headsets roundup for many months, and I think this budget-tier offering may also find its way onto there very soon too.
Recently, Microsoft launched a budget wireless Xbox headset which fell short on sound quality across the board. While LucidSound's LS15X does make some compromises, it absolutely nails the fundamentals and defies its price point with very impressive audio and features, giving you a significant saving in the process.
Bottom line: LucidSound's LS15X has sat up and shown the competition how budget wireless headsets should be done. Great audio quality, mic monitoring, and a jaw-dropping price point prove that you don't need to spend above $100 to get a good wireless experience.
For
Great sound for the price
Solid feature set with big battery life
Attractive design with multiple color options
Against
Quality of materials takes a hit
Mic isn't the best in the world
Moving parts have inconsistent action
LucidSound LS15X: Price and availability
The LucidSound LS15X is available widely from all major retailers, including Amazon, Best Buy, and so on. It costs $81 at most sources we checked, although the price can fluctuate a bit. This is a headset that may also pick up sales here and there during events like Amazon Prime Day and Black Friday.
LucidSound LS15X: What's good
I got these in a short while ago, and while I'm a fan of LucidSound, I generally have poor expectations of wireless headsets below the $100 mark. They often make far too many compromises to be worth recommending over a comparable wired headset, which often come in cheaper while also sporting better build quality in some cases. I am pleasantly surprised with the LS15X though, and pleased to report that it bucks the trend somewhat.
Swipe to scroll horizontally
| Category | LucidSound LS15X |
| --- | --- |
| Speakers | 50mm Neodymium, over-ear |
| Colors | Black, blue |
| Battery life | Up to 15 hours |
| Compatibility | 3.5mm (sold separately), Xbox/PC wireless |
| Mic | Detachable omni-directional |
| Features | EQ modes, on-ear controls, mic mute LED, mic monitoring |
| Price | $81 |
The headline act on the LS15X is without a doubt the sound quality. While many similarly priced wireless headsets make large sacrifices in the sound department to hit that lower price tier, LucidSound's LS15X simply does not. I played Call of Duty: Vanguard beta and Battlefield V to test them out and was unexpectedly impressed by the entire soundstage. I felt as though I was using a far more expensive headset, owing to excellent positional awareness buoyed by Windows Sonic on my Xbox, with clear highs that very accurately exposed enemy movements. I can firmly attest that I landed more than an extra few kills as a direct result of this headset.
It's no slouch in the immersion department either, offering warm, sweeping bass that sounds natural despite the cutting highs. The mids are balanced too, and although there's no software to go truly granular tweaking the EQ, it offers some solid presets that give a good out-of-the-box experience.
Source: Windows Central
Many wireless headsets often sacrifice features at this price point, but I was pleased to find full sidetone mic monitoring on the microphone, meaning you hear gentle feedback when you speak into the mic. Speaking of which, the microphone isn't incredible sounding, but it does get the job done, and has a mute LED and detachability for good measure.
The headset sports similar on-ear controls to its more expensive brethren with circular dials and buttons baked right onto the headset. The USB dongle provides a perfectly stable signal too, across marathon play sessions that can last anywhere up to 15 hours, thanks to beefy battery life.
I was pleased to find that this headset was sufficiently comfortable too. Leather-style earcups are far cooler than cheaper fabric some budget headsets seem to tend to use, and the head strap is broad with a generous degree of adjustability, making this an ideal headset for both youngsters and people with oversized skulls like myself. There's frankly very little to complain about with this headset, but like any product, it's not absolutely perfect.
LucidSound LS15X: What's not so good
While LucidSound didn't compromise on the fundamentals, as in audio quality, it did downgrade the microphone versus some of its more expensive cousins. The flexibility is nowhere near as pliable as LucidSound mic booms often are either, but honestly it's a minor gripe. There aren't many gaming headsets out there that are truly suitable for content creation, and the mic here is still clear for comms chat, without generating any echoes.
Perhaps the biggest compromise is the general build quality and construction. While you won't notice it when you're wearing it, it does feel a little brittle in the hand, and not nearly as dense as a more expensive headset might be. The adjustable head strap doesn't quite hold its position either, which is a bit odd, although it doesn't affect the wearability.
Another grievance I have with LucidSound headsets in general is the lack of information on what the dials and buttons do. Many competing headsets have an on-board voice that tells you which buttons you've pressed and what each of the controls do. The dials make a chime when you hit their maximum setting, and don't offer any sort of feedback when you're moving through levels.
Despite being a rotational interface, I've learned through trial and error that turning the dial is more like pressing a button, and you need to stop after turning it for the firmware to catch up a bit. Because of this lack of feedback, it's hard to tell if your audio adjustments are going through until you've muddled through the headset's idiosyncrasies.
For reference, the left dial controls master volume, while the right controls chat balance. Turning the left dial clockwise turns the volume up, while turning the right dial clockwise adjusts the balance towards chat comms. It can be confusing if you're trying to adjust both at the same time to figure out where you want the sound to be, unless you keep the instructions handy while you learn it off by heart. It would easily be solved by some sort of informative feedback, whether it was a physical click on the dial like the official Xbox Wireless Headset offers, or an on-board voice assistant like the Turtle Beach Stealth series offers. Either way, once you've learned how it all works, it won't cause you any more problems. The lack of clarity may frustrate a younger gamer, though. I know it bloody well frustrated me, and I've been using wireless LucidSound headsets for half a decade.
LucidSound LS15X: The competition
The LucidSound LS15X competes with the likes of the official Xbox Wireless Headset from Microsoft, and the Turtle Beach Stealth 600 for affordable wireless supremacy. The only advantage the Xbox Wireless Headset has here is the addition of Bluetooth and direct-to-Xbox wireless connectivity, the LS15X body slams it on literally every other facet, offering better sound across the board.
The Turtle Beach Stealth 600 Gen 2 comes a little closer, but is generally $20 more expensive. The onboard assistant makes the Stealth 600 a little easier to use out of the box, but considering the LS15X has a more impressive sound stage and a lower price point, I'd say the unintuitive controls are a worthwhile trade-off. The Stealth 600 does have direct-to-Xbox wireless connectivity, but the LS15X's USB dongle can be swapped between Xbox and PC at whim, saving you from buying an additional Xbox Wireless dongle.
LucidSound LS15X: Should you buy it?
Honestly, this is $ for $ the best budget wireless headset I've used. It doesn't make any compromises on the fundamentals, offering an impressive and tactical soundstage ideal giving you advantages without sacrificing immersion. The soundscape sounds warm and naturalistic with impressive bass effects, which can be accentuated further with an EQ adjustment key.
You should buy this if ...
You want a great Xbox / PC wireless experience without breaking the bank
You don't mind having an "average" mic experience geared wholly towards comms
You shouldn't buy this if ...
You'd prefer to not sacrifice a USB port
You want something that can withstand a bit of "mishandling," shall we say
I'm not sure this headset would survive being thrown across the room in a fit of lag-induced rage, with compromises to materials and build quality. It is, however, very comfortable, with airy leather-style cups and a broad and generous head strap that felt comfortable after several hours of sweaty Call of Dutying.
You could do far, far worse than the LS15X. You won't be creating content using the microphone and it is a bit annoying how unintuitive the volume controls are, but for just over $80, this is probably the best "affordable" wireless headset on the entire market right now. Well done, LucidSound.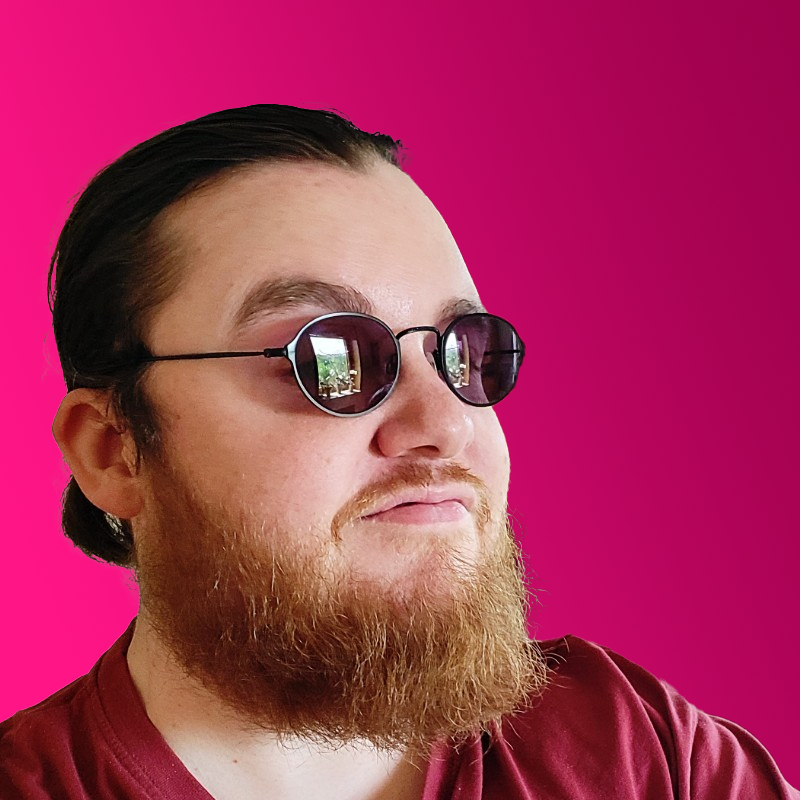 Jez Corden a Managing Editor at Windows Central, focusing primarily on all things Xbox and gaming. Jez is known for breaking exclusive news and analysis as relates to the Microsoft ecosystem while being powered by caffeine. Follow on Twitter @JezCorden and listen to his Xbox Two podcast, all about, you guessed it, Xbox!