Lucky's Tale will be bundled free with Oculus Rift VR headset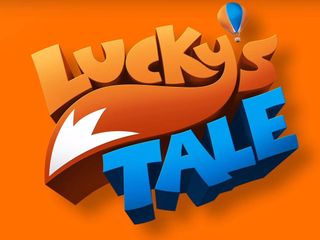 Buyers of the Oculus Rift virtual reality headset will get another free game, Lucky's Tale, as part of their purchase. Oculus revealed that the cartoony-themed 3D platformer game from developer Playful will be bundled with each unit of the Oculus Rift.
Oculus states:
Lucky's Tale joins another VR game, the space shooter EVE: Valkyrie, that will be included for free with the purchase of the Oculus Rift. The company has not yet launched pre-orders for the headset, but is expected to do so sometime in early 2016. Pricing and a specific launch date for the Oculus Rift have also not been revealed.
Source: Oculus (opens in new tab)
looks like what the console Conke gamer was originally supposed to look like.... before he found the bar and it bacame a Bad Fur Day...

They are doing everything they can to justify the price

Hoping it'll be sold on Amazon!

When will KABAM release their games?

When are they going to announce price and preorder date?

I read this headline as "...[game] bundled with free Oculus Rift VR Headset"
Damn I need to buy this game then!
Windows Central Newsletter
Thank you for signing up to Windows Central. You will receive a verification email shortly.
There was a problem. Please refresh the page and try again.