Lumia 830 receives Windows Phone 8.1 Update 2 in India, Lumia 1520, 1320 and 930 also updated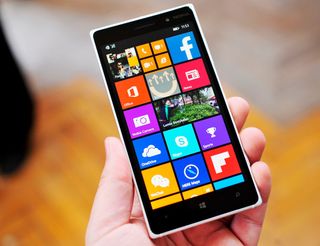 A host of Windows Phones have received updates in India. Several users in our forums are reporting that the Windows Phone 8.1 Update 2 is now rolling out to the Lumia 830, with the Lumia 930, Lumia 1320 and Lumia 1520 scoring firmware updates.
Those on the Lumia 830 are seeing an OS version update to 8.10.15148.160, with a firmware version of 02177.00000.15184.36003. The Lumia 1520's firmware version has been incremented to 02540.00019.15236.45004. With the update, it looks like a few users are able to see 4G connection speeds for cellular connectivity for the Lumia 1520 and the Lumia 930.
Both devices come with LTE bands that should theoretically work with Airtel's 1800MHz or 2100MHz frequency, although the rollout of 4G services is still in its nascent stages. Hyderabad is one such city where Airtel has commenced 4G services, and as it so happens we have a Lumia 930 with us. We'll let you know if the phone is able to connect to the carrier's 4G network in the city later this week. Until then, let us know if you're seeing any other improvements in the comments.
Lumia 830 discussion on Windows Central forums
Thanks everyone for the tips!
Windows Central Newsletter
Get the best of Windows Central in in your inbox, every day!
Harish Jonnalagadda is a Senior Editor overseeing Asia for Android Central, Windows Central's sister site. When not reviewing phones, he's testing PC hardware, including video cards, motherboards, gaming accessories, and keyboards.
I have it on my 735, actually, I DID have it on my 735. Windows 10 Mobile now lol

hahahaha no update.!! cry!!

I'm also waiting for it..

Unfortunately Lumia 638 didn't get even Denim Update, and never going to too

I think MS forgotten our model...

When in UK - had to because so many say India!

Guys, check as fast as you can!!! I have spotted a firmware update using windows recovery tool. Maybe, it's the gdr2 update for our phone. I am using Lumia 730

Other devices? X20 series?

Looks like its still a dream

They will get eventually. Maybe after win10 mobile

You know you shouldn't be worried about this? Windows 10 has ALL the features of Update 2. Wait for that instead, which is more likely to come to all Windows Phones than Update 2.

Win10 mobile likely to be launched in late Sept.- Early Oct. & for older devices it can even take as much time as early 2016. So i cant wait that long rather i would be happy with update 2 in the meanwhile.

Well, if it takes them as long to release W10M then people in India should actually wait for W11 instead.

There won't be a windows 11.. This is the last one, and will receive updates.

Received the update for my 920 (India). Running on 4G now 8)

Airtel 4g Is working for you ? I have Lumia 920 running Windows 10 if 4g is running in windows 8.1 i will happily downgrade :P Please confirm and can u share a snapshot .

Yep, 4G is working on my 920. :)

Yay, wait I got an update this morning, which I don't think it's an update 2. What's 1320's update 2 version# btw?

Lumia 1320 just scored fw update. Not an OS update.. (for those who are wondering)

Does the update enable 4G for the 1320? or is it not capabale hardware wise?

4G is enabled.. I thought there was no 4g in 1320! Glad you asked..

Confirming 1320 got 4G option in india after update. But this update is not update 2 for 1320. Any thing else new?

No noticeable difference..

Lumia 1320 RM994 model, has 4g already, but somehow during last firmware update it was gone and now it is back.

What this update includes?

I think the biggest changes are the ordered settings screen and Bluetooth keyboard capability. I never managed to get this for my unlocked 1020 in the UK, but have moved onto Windows 10 Mobile Insider Builds now, so won't be going back

A better settings list, control permission list of camera microphone location etc, pin individual settings to the start menu and app list at the bottom of start menu Instead of the arrow.

Settings list is OK...not much to add here Control of permission lists: in short this is a joke... just an illusion that you can control anything, when in reality its just useless. For some unknown reason, the location is not among the restrictable permissions... so all the apps can still grab your location. Or your identity info (your Windows account email address) etc. Its a big illusion, so now MSFT can reference to that they provided app permissions, when in fact its a half-baked crap, not a completel solution Pin individual settings: yes, its great, but all of them use the same generic gears icon. So if you dont use the biggest live tile that gives text, you cannot distinguish among the pinned settings just by looking at the icon. Half-baked crap function. App list at the bottom: do people really consider this a big thing: MSFT replaced the --> arrow with the word: "All apps -->" and people register this as a"feature"? Holy crap...

I hear you though was a mouth full we all no it's a placeholder for Windows 10 mobile it windows phone 8.1 update 2 after all

What drugs were you on, when you wrote that comment?

MKV support is also added

Yes, literally MKV container is supported now, its "just" the common warez audio codecs are missing (like AC3) --> so the result is still the same: cannot play video. But yes, MKV is supported now! /s

Wen in India...
-
Oh, wait...

Satya.meva jayathe! Hyderabad India rocks!!

For those who are wondering this doesn't have to do anything with Satya Nadella

My 1520 would be mad but in the preview!

Got one update for Lumia 925, but it seems only 4G option has got enabled. Doesn't seem to be Update 2

Ohhhh nice news Microsoft...

You know what..even 920 is getting an update. Downloading it now!

It just says 'Lumia update for windows phone'

And its just 68MB in Lumia 1320

Just enabled and set 4G as the default mobile setting. Wonder what's the impact on the battery with this setting.
Also noticed that firmware version got upgraded from 3051.500009.1451.1009 to 3051.500009.1451.1010 Posted via the Windows Central App for Android

Is 4G enabling option available for l1320 ??

Not sure about 1320, but on my L930, 4G drains battery a lot faster versus 3G.

Yup 4G option is now live in my Lumia 1320

Nope, many regions got it already. I have a Hong Kong varient 930 (000-HK) in India, got the update months ago.

When it's available for L730??

Alright...! My 930 has an update...I've been waiting for 4G for a while now...thought we would have to wait until win 10 but this is great...! :D

Me too was waiting for it ..here in Chennai we have free promotional upgrade to 4G with same 3G plan price ..time to visit the Airtel store now!!

Yup am in chennai too...already got the 4g sim a month back... :)

AirTel offers the same in Noida too, but wasn't 4G option already available before this update? Or maybe I have it because I'm running a HK variant and not Indian?

My 625, India Variant, got this 4G option months back, I even reported it to WC, but they never pick my articles :/

Indian variant L930 got 4G option only with this update i belive. i got the 4G sim for my L930 its super fast!!

Yes. There is no other change than 4G enabled.

Some bugs with photos sharing function. Phone hangs for 5-6 seconds when u try sharing/uploading a pic via an app. Irritating

Dhalsim gets the update and I dont?! WTH!

My Lumia 920 also got an update in India but it has got just 4G option, its not Windows Phone 8.1 Update 2. I'm still on 8.1

Are you on developers preview 8.1? Coz my 920 used to show the option for 4G while on dev preview but the moment I switched to Lumia Denim the option is not there anymore.

I had it on my 625 too since dev prev's time, but it was still there after upgrading to Denim

I have this update on my UK Lumia 830 and I can see bigger battery drain than before. Anybody the same problem?

Give it a few days it will settle down for sure.

yes, same problem. idle battery drain is about double.

I just got this update on my MS Lumia 640 here is Australia. ​

Lol.. 640 comes with update 2 preinstalled

My Lumia 640 also got updated today with a firmware update saying Lumia Update and it is not update 2, as update 2 was pre installed. But I can't figure out what today's update brought for Lumia 640

How about Canada? Rm-985? :(

I second that, what about us eh!

Why nobody care about us? We're right next to US... :(

The US 830 hasn't even updated yet

Living in Canada is like living in an apartment above a penthouse that has a constant fucking awesome party your not invited to.

Here in U.S. we are in the same boat! Can't speak for any unlocked 830 owners here, but all 830 owners with AT&T are still waiting for update 2.I guess AT&T is not going to issue an update 2 until Windows 10 and then bundle the updates together. FAIL on this one AT&T!!

The AT&T Lumia 830 isn't even listed on Microsoft's software availability page anymore. Out of sight out of mind! https://www.microsoft.com/en/mobile/support/software-update/wp8-software... States Of America

Oddly enough I was at the Microsoft store recently and all the Canadian 830s were running this latest update. Chances are it'll be here soon.

if had field test you can use 4g thats available in vietnum firmware only (1520)

Not yet for unlocked Lumia 930 here in UK.

I just restored my UK unlocked with the recovery tool and if gave me the updated firmware 15235.40007, if your in a rush to get it

Is it update 2? It only matches with firmware update and 4G enabled but no other visible change as mentioned in update 2 article.

Happy for you guy in India.

Last night I got the update for 925 in India... ;-)

I got an update notification on my Lumia 920 this morning ! Post the update, the Software is Windows Phone 8.1 Update. By the way, where can I find the changelog?

4g enabled now that's the change log for 920

Sadly 430 still 3G till end of time

What is size of update in Lumia 830...?

When we receive update 2 in Lumia 625

No, its not GDR 2 for 930. its just enabling 4G support in india.

Somebody? Anybody ? Lumia 925 ?

L730 will get in the end like the last time!

4G got enabled in 830 too, Harish..

I got my 1520 updated. Thanks MS, Airtel 4g is working for me now.

C'mon guys just install the insider app then you could easily update to gdr2 and abandon w10

That trick has gone.. Your cant install update2 now through that app

You can, when rolling back with windows phone recovery tool, the latest version of it rolls back to 8.1.2

I could see 4G in my 1520. Though 4G is not available from airtel where I am staying currently. I can use same in Mumbai :)

I got on my Lumia 625.i can see only a 4G option..build creation date is 11/06/15..

My 830 got it a month ago, but my 1520 still doesn't have it.
Ps Hong Kong

Me Hong kong too
Ps havent got it

I got an update on my Lumia 1020

Yes, GSM network: 850 MHz, 900 MHz, 1800 MHz, 1900 MHz GSM max data speed DL: EGPRS 236.8 kbps GSM max data speed UL: EGPRS 236.8 kbps WCDMA network: Band 1 (2100 MHz), Band 2 (1900 MHz), Band 5 (850 MHz), Band 8 (900 MHz) WCDMA max data speed DL: 42.2 Mbps (Cat 24) WCDMA max data speed UL: 5.76 Mbps (Cat 6) LTE FDD network: Band 17 (700MHz), Band 2 (1900 MHz), Band 4 (1700/2100 MHz), Band 5 (850MHz) LTE max data speed DL: 100 Mbps (Cat 3) LTE max data speed UL: 50 Mbps (Cat 3)

I was expecting 1st comment be "when in India". Disappointed

If u keep expecting this comment... Then sorry bro... Cz from now, ur gonna face disappointment everytime.

Will the 1020 get the update 2 in India??

Still no full denim on at&t. Windows 10 mobile 10166 running on mine though so I guess it's fine.

Lumia 625 also has a update ready to install and it downloaded just today !!!

Around 70 MB and no change except enabling of 4G

I updated to gdr2 using windows insider in my 1520 2months back..now no update is showing an still its 3g only.what I have to do?

When for Lumia 925 in india

an update is available, which made lumia 925 4G compatible. :)

For 1320 it's just a firmware update and not exactly an Update 2

There was no change in my Lumia 930:( :( .. And it says your phone is up to date :( what to do :(

My Lumia 1020 also got update. 4G option is now enabled. update received today at 4:00 pm

My lava iris win 1 got it around 1&1/2 months ago .

My blu win Jr lte for work as well...

What's New for Lumia 1320 after the update?

I got an update for my dad's 435 stating "important update". Is that update 2?

just updated and suddenly my wifi stopped connecting.. :(

I got firmware update in my Lumia 640 today in India.

Hi Ravikumar pls let me know in India whether your lumia 640 after update is it showing 4g

Got 4g option....in my Lumia 925

Yeah doesn't look like 8.1 Update 2....I got it on my Lumia 1520...seems like the only change is that 4G is accessible...

My L1520 still on .......400014 /sadface/

I can't update my firmware. 1520. After several attempts, the download process always failed when it reached before 50%. Until now I can't update it.

No update ..for1320.. Only firmware bas

Only 4G Option .... in my Lumia 930

No 4G option also in 1320??

No 4G here for 920 running Update 2. I had it during the earlier PFD version of Denim though.

4g support on my Lumia 625 too!!!!

A tip - i had to deactivate developer preview to get update 2!

I got update on,my Lumia 1520 in morning .... Ye for sure firmware updated.. and 4g enabled automatically.. I can change highest connection speed 4g , 3g, as well 2g too I guess its cool... I don't know much changes so far....

Meanwhile...... In the USA..... Where the hell are you AT&T!!!! Still no denim, and no word on gdr2 either! Fricken contract!

I just got done talking to ATT support again; no news about gdr2/denim for us. I think we have to accept that they've abandoned this phone already. Getting ready to say f'it and install win10 on it.

While I'm glad 8.1.2 has become available in India, it pretty much epitomizes the state of WP - extremely poor record of users receiving updates in a timely fashion. This needs to change (Along with top tier hardware) for WP to even have a chance of increasing marketshare.

Received an update today lumia 920 India but its not update 2 it just changed my highest connection to 4G.

Lumia 930 shows up 4G in Delhi NCR, and getting download speeds of upto 25Mbps download and 14 MBps upload

My Lumia 930 shows up it is up to date and no upadate available.
in bharat (India)

Data connection stopped working for games after update. Why? :'(

For my Lumia 930 too.. Had got update... After installation there is no change:(.. It is the same issue?

can you show me ur 4g symbol on ur notification bar?

Shows internet connection error in my L830.

What about South Africa, we have recieved firnware update only not OS

I actually had already forgotten about this update lol

Is there any link to know which Lumia already got an update?

Yes, though not sure if the page is up to date. https://www.windowscentral.com/e?link=https2F%2Fclick.linksynergy.co...

What about lumia 730 india ?

I am already using 4G at India in Lumia 638 with cyan wp 8.1 update 1... Dear MS pls release denim for my modal....

I'd updated my 730 to Windows 8.1 GDR 2 .. via the Insider program long ago. Will i still get that update? Its fast and much streamlined. Will it get the update for 4G ?

Do u have screen flickering issue in L730? And did Update2 resolved it?

Wtf.....730 ain't getting it...!!

I hope the update will come to my country soon. For my 930, It's good enough, better than take a risk with WP10 preview.

What about 730 ? Go release an update for that..

Nothing for my 920 CV in Brazil... =(

Still waiting in the UK for my Lumia 830 for Update 2

When would update come for Lumia 630

My Lumia 1020 got updated just now, Airtel is showing 4g now, it's Chennai

can u show me ur 4G sysmbol in ur notification bar ?

I'm able to get 4G and also the settings app is now categorized

Just waiting on T-Mobile with my 635.....

Nothing is change in my lumia 1320 after update ..?? What the hell is this ?

Title is not correct. Its just to enable 4g option under cellular network settings.

I'm waiting for update 2 for my Lumia 830 EE, UK.

Got my Lumia 1320 updated now and have 4G option in Mobile + Sim settings. My carrier Airtel Kerala haven't started the 4G facility anyway.
I could see a "static ip " button in Wi-Fi menu, don't know whether I have failed to notice it earlier.

How to update in 1320 .now there is showing a update of about 1.25gb in my phone and it is for windows 10 for which I used to refer windows insider for this.now i don't want the incomplete update of w 10 to download.Now i want to cancel it and i want to download 4g update so frnds guide me regarding this.how to do this

It seems like you are in insider preview and I'm not sure how to revert back from it. But I have read like people who gets in to insider preview gets 4G option in settings automatically.

Few hours ago updated 925 & 1020, both now showing 4G option. Am in India.

Why is this not available through the Dev Preview? My poor 810 is still on Update 1.

This is just an update to increase the Data Connection to 4G

Available for 920 as well

what about Lumia 730 india?

3 main changes I have witnessed
1. 4G added
2. Setting now comes as group by
3. App content can also in back up

Apps' data backup has existed since 8.1...

I'm using Lumia 1520 & I've got 4g connectivity but no changes in settings view..

Oh no... Update 2... I had it and I had to go back to update 1. MKV support - useless for me, settings - after first setting I don't have many reasons to go to settings. BUT - text rendering, a basic thing is horrible on update 2! I will stay on update 1 until I will have W10

Anyone notice that the AT&T Lumia 830 is no longer listed on Microsoft's web page for Software update availability in North America? https://www.microsoft.com/en/mobile/support/software-update/wp8-software... States Of America

I'm not sure whether it'll work or not. Do uncheck the enable preview for developers option in the preview for developers app n then check for updates. Update came for me like that. Maybe a coincidence too. Not sure. Sorry if I'm wrong. In India

Just updated Lumia 1520. only 4G connection shown. no major changes though. the update is not the Windows 8.1 GDR 2 update. Waiting for more releases. will GDR2 will be released for this device, or it will straight go for windows 10 updates

Same here.... I've got 4g connectivity but no GDR 2.

Hi ... i got the recent update in my lumia 1320. i already have airtel 4G sim. I am from chennai. But whenever i connect to 4G, it shows only H+.. why doesnt it show 4G ? customer care said 4G is available ,, But why i am not getting 4G in notification bar... ? the net speed also is slow.. Pls reply 1320 users

Same problem with me also, they told me to take it to airtel shop they will fix the problem.

what will airtel shop do?

It wont work as Airtel 4g is in band of 2300,which is not supported by 1520

i searched for mobile networks manually. it shows various networks like airtel,aircel,vodafone,etc. in that it shows airtel 2g,3g. there is no 4g.. so this means there is no 4g network from airtel. I am a 1320 user with airtel network from chennai. I have 4g sim activated. can anyone please tell me why i am not getting 4G network in chennai?

As per i know they have it only in 2/3 cities only. If your city is one of them don't forget to check if you stay under 4G coverage or not.

Buy 4g compactable sim from Airtel shop..

I got update for Lumia 920 , but don't know for what?

Don't worry about this update, I did it on my Lumia 521 (T-MO) and my phone is still the same . I DID NOT see any difference whatsoever. Wait for Windows 10.

wierd ive been geting 4 g for months now. That might be because ive been using windows 10 phone on my 930 for months now though.

625 also received the update! 4G is back! Yay!

Yes for my Lumia 1520 I got an update going to download it...

Yes, now my Lumia 1520 have 4g connectivity

I update my Lumia 930 but there is no change

For my Lumia 930 too .. No change after installing the update

I am trying to update my L830 with this update but again and again getting an error with error code 801882d1. Please suggest what can be done?

Make sure ur on good&fast wifi connection.

Instead of activating only 4g band They could have released windows 8.1 update 2 only I have seen on insider preview it is smooth and nice.

No Windowsphone 8.1 Update 2 for my L1520. But got 4G.

What is th size of the update

Guys how to update in1320.Is it cant be updated by a Vodafone user.

U can download the updates on any network.. Just make sure u have good WiFi connection...

What's the firmware version of 1320 after update in India??? Anyone recieved update 2 on 1320??

How to update in 1320 .now there is showing a update of about 1.25gb in my phone and it is for windows 10 for which I used to refer windows insider for this.now i don't want the incomplete update of w 10 to download.Now i want to cancel it and i want to download 4g update so frnds guide me regarding this.how to do this.

If u have not installed windows 10 preview,then uninstall the insider app reboot ur phone. Then try to check for updates..

Reboot means I have to reset my phone

Microsoft care told me that only Lumia 638 is 4g enabled in India. No 4g in any other Lumia models.

Now downloading on Lumia920, though update seems to be of 1mb only

I got the update yesterday for Lumia 930. This is not WP 8.1Update2. It's still showing '8.1 Update'. The only change I observed is that 4g is activated. This seems like a firmware update.

Can we expect this update for my lumia730 in future???

I don't know when will Lumia 730 will get this GDR 2 update. But 2 days ago when i connected my device using Windows Phone Recovery tool .. it said a firmware version update is available... till then i was running Update 2... I updated the firmware via WPRT ... I got back on Update 1. So will Lumia 730 get 4G enabled thing too ??

IS IT POSSIBLE TO UPDATE WINDOWS 10 FOR MY NOKIA LUMIA 520 IN INDIA ?

please provide this update to other lumia user like 535 & others to until windows mobile 10 comes.

Terrible that the Lumia 930 won't get the update at Vodafone.de :( -> so I must wait till Windows 10 mobile....

Update 2 has certain issues in my lumia 830.That in the photos hub it is not marking the photos as fast as it was in the windows 8.1.The applications cannot open the photos to edit. So,in this case how the problem is sorted..?
Windows Central Newsletter
Thank you for signing up to Windows Central. You will receive a verification email shortly.
There was a problem. Please refresh the page and try again.