Some phones in India not getting Lumia Cyan until September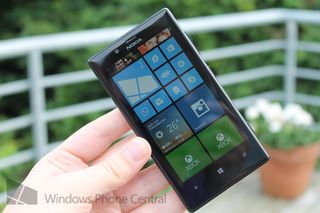 The Nokia Lumia 625, Lumia 925, Lumia 1320 and Lumia 1520 are enjoying Windows Phone 8.1 and Lumia Cyan in India. But when does the update come to devices like the Lumia 520 and Lumia 720? It could be August or September depending on which device you have.
Windows Phone India has shared the expected arrival of Windows Phone 8.1 for Lumia handsets within India. Here's how it breaks down:
Lumia 520 expected August
Lumia 1020 expected August
Lumia 920 expected September
Lumia 820 expected September
Lumia 720 expected September
Lumia 620 expected September
Lumia 525 expected September
The Lumia 520 is the most popular Windows Phone in India and should be getting the update sometime in the next few weeks. The Lumia 720 is also a very popular phone in India, but it, along with devices like the Lumia 620 and 920, won't get it till September.
And there you have the rollout schedule for Windows Phone 8.1 and Lumia Cyan in India. Thoughts? Sound off below.
Source: Windows Phone India
Thanks for the tip everyone!
No use of cyan for Lumia 820.i know it doesn't have the fix for green tint in indoors.

?? , I have a 820 and it runs perfectly !

God 525 September...?!!! What the hell??!

Don't feel bad. Verizon Wireless customers with Icons are still waiting in the US.

Cyan is more focused towards the Flagship phones and their respective cameras. I.e. The 1520/Icon/930.

Meaning all those who don't have them are rendered last gen. It may no seem like it...but this is WP 7 all over again.

No its not. Stop the fud.

Not really. The devices with 8.1 pre-installed are the 2nd Generation of WP 8 phones. Hence the new color options, i.e. Green and Orange on the 930 and 1520.

No. WP7 isn't getting any updates, it's a still rock in the water where as first generation WP8 devices are still getting updates and enjoying them.

It may not seem like it, because it's not it.

It seems like all the remaining Lumias not yet updating are in the list so have no idea what you're talking about... unless of course you just want to spread FUD.

Did you test it? Because that's what I was looking for; a fix for the yellow/green tint

After taking a pic, open Photos and edit the pic with Default WP edits. Use Magic Fix and it will remove the dreaded green/yellow tint.

At least the 1020 and 920 AT&T guys have company for some time.

He is saying that att customers will have other people to wait for Cyan with them. Goodness knows it will be at least September before att finishes rolling out cyan.

And the 928/Icon Verizon guys.

Hope till then Microsoft fix the issue for developer users to get cyan (using 620)

Same. While downgrading is easy, I have terrible internet and takes hours. :/

They fixed it in WP8.1 Update 1.

They didn't, cyan is still not available to dev preview owners.

Well, then it depends on the Phone and your carrier. WPCentral stated in an article that this issue was fixed for whoever is running the 8.1 Update 1 build. If Cyan is not available for your device or country, then the Dev Preview is out of the question.

Nope, you're wrong. I have 8.1 Update 1 on my 625 and Cyan has been available in the Philippines more than a week now for 625, yet, I still can't get Cyan. Re-read the article you are referring to. Edit: My phone is unlocked, so it has nothing to do with carriers, either.

My mistake then, I could've sworn I read in an article that it said that the bug was fixed.

CYAN IS NOTHING TO HAVE. I CAN INSTALL CYAN BUT DONT DO IT, CAUSE IT KILLS MY CAMERA.
DAMN MICROSOFT. LUMIA 1020 BLACK works great, camera works, but with CYAN camera dies. I have been forced to downgrade. THANKS Microsoft/Nokia for buggy software.

Well, I hope you sent them feedback...

Cyan doesn't have any camera improvements for the 1020. It mostly applies to the 1520/Icon/930. That's about it. I guess for every other device, Cyan just optimizes WP8.1 for that said device. If the camera "dies", it probably doesn't have to do with Cyan, but rather, WP8.1 on your 1020.

I have tried to escalate this issue to NOKIA today. Spoke to a Daniel at LIVE support. He told me that a technican would check it ASAP and get back to me. I have not heard anything from them today. Contacted them this morning. If this is global issue, why are they not acting faster. I cant use/install CYAN if I want camera. You are true its something related to WP 8.1. Camera did not work with WP 8.1 preview either. Its some main drivers for main camera that failing.

Hmmm. That's very odd then. I don't know how I can help you with this issue then.

Doubt it's a global issue since you're the first to bring it up.

Yeah. It probably is a random occurrence since I've never heard of this issue before.

@ lumia0323 If Black is working great for you, why are you upgrading to Cyan?

No matter how many times I read this, it still makes no sense.

It makes sense to me, but then I'm still running Windows 3.1. j/k

I am using Lumia 1020 with new CYAN and before that windows phone 8.1 preview. My phones Camera working nicely as before with black. And I didn't get any problem with my phone camera and its results

Now we have to sit & relax and forgot Lumia Cyan update or official wp8.1 OTA for 30-40 days.
I am on wp8.0 on Lumia 720 in India.

I don't see how double penetration will take care of his issue.

I don't know, reinforcement of the obvious.

Lol, that made me pee. Just a little.

Update will be available during the last week of august

*Joker .gif 'And here we go' here*

http://media.tumblr.com/tumblr_mevuj6T5NH1r2cf0d.gif

The update was announced in Aprril IIRC. This is becoming ridiculous...

Indian guys , u better register for the preview

Why? We just have country variants here. Why the wait?

So, my 525 won't get Cyan till September. But I'm happy with my DP update 1, and hoping that in the meanwhile Microsoft fixes the Cyan Update problem for DP so that I don't have to downgrade my phone to get Cyan

I'm done, hi D.P.. Having 525

We should be the ones getting it before the Lumia 520 at least. We have a higher spec phone. All the other Lumia X25 have got their updates but not Lumia 525.

I actually appreciate the Telco spelling it out. I'd much rather know that an update is scheduled than to wonder and speculate on Telco decisions.

What the hell..we have to wait till September..ridiculous.

A whole month! I like to think this is finally payback for the incessant whining Indians do here. Seriously the hyperbole and whiny neediness gets tiring.

Ikr. Oooooh, 1 month. Such a big amount of time. If you don't have enough patience, download the DP because most likely, you're not running the Flagship devices which in turn means, Cyan will not have much for your device. Except brightness profiles, if that's what you want to complain and worry about.

Scrolling through these comments all I'm seeing is you spouting nonsense. Can you please stop talking out your arse.

I'm waiting for Bluetooth 4.0 LE. That's why Cyan is super important to me. There are quite a bit of improvements behind the scenes.

There a few behind the scenes improvements. My mistake, I forgot that cyan had re-enabled BT LE. I forgot it was turned off after Black if you had the DP.

Damn I hope Australia isn't following the same pattern.

Wats MS strategy in this? Is it mistake having 620??

Ffs! Are all Indian owners drama queens? You are getting an update as its rolled out, on Android have you ever seen a freaking update notification? It's not even a #firstworldproblem. I bet you have other stuff to tackle and worry about than a fking phone update!

I agree with you too. I might be Indian, but it is annoying. Then again, I live in the US.

I am not responding to you as an Indian. Thing is all Android versions (i think 4.2 onwards) are having all the key features. So, it doesn't matter even if they don't get updates. For WP community it matters as 8.1 brings all the key features. No one in the world wants wait 6 months to get updates. I have DP installed, I am not worried on the delays. Hope you understand frustration.....again its for everyone, nit just limited to Indians..

Android 4.x supports more features than WP8.0, for your information. Android lags. It's crap in my opinion. So I appreciate MS in taking time to implement features so that OS will not be crap. However, MS is not a small company with only some 100 or 200 employees. They can roll out these updates faster than this. At least for carrier independent phones.

i m sure u're not PIED PIPER.

It isn't Microsoft. This is your carriers fault. Don't be an idiot.

Carriers do NOT control updates in India. It's in the hands of Microsoft.

Carriers provide only SIM in India. Not phones.

keep ur mouth shut if u dnt knw about India.

If you're on a low end device, just use the DP Program. Cyan doesn't have much to do with your phone, especially for the camera unless you want to edit your screen brightness to your taste and use Miracast. Icon/930/1520 are the devices that are heavily impacted by Cyan since they're the flagship phones.

And here he is again. Talking complete shit.

How is it complete s*** hmmm? It's true. Cyan is more geared towards the higher end phones. It does more stuff for my 1520 than it will for a low end phone. Use the DP program if you really want 8.1 that badly. The camera is improved on my 1520 because of cyan. Search it up. Cyan doesn't do wonders for low end devices. Watch your mouth, and your allegations.

Wrong. Cyan has more improvements than just the camera. I really want Bluetooth 4.0 LE to be reenabled so I can sync with my fitbit.

It does have a good bit of behind the scenes improvements. I admit I was wrong since I forgot about BT LE. Yeah, I have a fitbit flex too, and it was a pain without an official app to sync the device. Using the computer to do it everyday was very tedious.

Duck Off Microsoft delayed updates.. Earlier unlocked phones used to get update much earlier than the locked USA phones. Whereas total opposite is happening here

525 at last position of the rollout schedule!!!!!!

I have a 920 in Sweden and the update hasn't come yet. No big deal though as I'm using that phone as a secondary phone (mainly GPS) and 930 as primary.

So now at least I wont repent installing the DP. And MS, hear us well, fix that damn Bitlocker issue by the time you roll the update out to us because that would seriously destroy your credibility with us. The update has been delayed already and it had better be issue-free if it is gonna roll after a month.

Ffs! Are all Indian owners drama queens? You are getting an update as its rolled out, on Android have you ever seen a freaking update notification? It's not even a #firstworldproblem. I bet you have other stuff to tackle and worry about than a fking phone update!!!

What a nasty, ridiculous and unnecessary comment.

To Astropop(who hates whinny Indians), Sameer(who takes pride in living in the US), Rockstarzzz(or whatever your name is, who thinks Indians are drama queens), and many others like them..
I've seen people from all over the world complain equally about stuff here. You know what makes it more ridiculous for others to whine? The fact that they know that updates in their countries are controlled by carriers. Indians 'whine' coz they know there isn't this extra layer of carriers to deal with, and still they don't get updates in time.
And what problem do YOU have with that? I'm supposed to say what I want to until i spit out hatred or spew shit on someone. You have the same rights too..say anything you want to except shit or hate. At least I haven't seen an Indian target someone's stupidity in the comments. Do you realise that you have a choice of not reading an article specially directed towards the Indian audience, and of not reading the 'whinny' comments underneath, if you hate these things so much? I mean, the title clearly says INDIAN devices. And Sam specifically asked in the article "Thoughts? Sound off below". What made you think that all thoughts are gonna be the ones that sound good to your ears? You know what one is supposed to do when he/she doesn't like a tv program or a food dish or an article..he/she is supposed to skip it and switch to something else. Being a douchebag and sticking to something you hate is a choice, seriously! And what about you having constant complaints about Indians? Just like Indians have complaints against slow updates, you have complaints against Indians 'whinnying' against slow updates. And just likes those 'whinny' Indians who don't stop writing about their complaints, you don't stop writing about your hate for Indians. That, in my humble opinion, makes you the same bit whinny. So, if you're not an Indian, or don't live in India, or are OK with slow update rollouts, good for you. Just don't enlighten us on your thoughts on 'whinny Indians'.

Did I say drama queen? ;)
I never said a word like - whine, hate or shit. No one thinks the way you exaggerate. As I said before, aren't there superior problems to tackle than a couple months delayed phone update?

Well... In that case, what would you like to talk in a mobile tech site's comment section? Inflation? Environment problems? Which "superior" problem we can talk @ windows phone central?

Well said!! Was really waiting to see someone slapping these guys

+630.
Well done man!
They deserved it !
If they have a problem with 'whining' Indians, they better skip reading comments. What were they expecting people to comment? Developing country problems?

And MS, hear us well, fix that damn Bitlocker issue by the time you roll the update out to us because that would seriously destroy your credibility with us.

It's a

developer

preview. There's nothing wrong with the official releases. Install the official OS and stop whining you fool.

For us there is no primary or secondary phones lol...8.1.1 works perfect on my 920..i dnt need cyan anyways...

Guess, I should install DP again. I flashed it after reading the article Cyan is not rolled out for DP users. I'm really missing notification centre, file folders, installing apps on SD card, customised volume control, and few apps that are available only on 8.1. Thank you Sam for letting us know the expected roll out date.

Cyan brings no new useful features to my lumia L820 (ya I know about the brightness slider) but this waiting thing is getting ridiculous.

What about notification center, extra column of tiles, transparent tiles, etc? You got all of them in Black update?

I think he is being specific about Cyan and it as a firmware update only.

Developers preview forever.

Gotta wait. But even more cos im on DP..

Anyone saw the new firmware for L730?

The screenshot that WPCentral had in the news, it has all versions in the screen same as my Icon (on Black).

By the time AT&T roll out Cyan it will be outdated and we will have to buy new phones..... Just sayin'

This should eliminate 99% of the comments asking when cyan will be available in India.. (Not holding my breath :P lol).

Oh! By the time i wait for cyan to arrive, a notification just popped up on my brothers Samsung Galaxy S4 Mini for kitkat update. Duck :-S

Maybe sign up to the preview and enjoy GDR updates before anyone else who is not on the preview? :P

What about the Lumia icon?

What I think is that this schedule is probably good for all country variants throughout the world... The schedule has been more or less same for the devices whose updates have been released...

It feels like some American devices (Verizon) aren't going to get Cyan until September as well... :(

Lets cry together bro :'(

Oh well, Verizon wouldn't release it until December, given their track record...

My reaction: youtu.be/W7q6gqTYPTY

It is like some of our Indian phones are running on ATT (Aur Thoda Time) , despite being flagship devices :(

In case somebody doesn't understand "Aur Thoda Time" means a little more time.

Newsflash, people didn't understand it because this is an English forum.

Hence the transalation...

I'm guessing the translation and function are two completely different things :P lol.

When will it available for India?

Did you read the article? Seriously? It describes the months in which it will be released for your specific device. What exact date? Who knows.

Maybe s/he's being sarcastic. ;)

Idk, maybe. Daniel and the other writers even wrote a Do's/Don'ts on posting comments article a couple of days ago.

It will be available in India when it will be available if only Microsoft make it available for the sake of Availability.

I'm thinking MS should pull out of India just so we wouldn't have to deal with this. Every. Fucking. Article.

Nobody is asking you to read and deal with those articles. You have a problem, you are welcome to leave.

Oooooh noooo! Microsoft has abandoned India!! Someone call the national guard and the navy! Sound the alarms! THE END IS NIGH!!

Lol. Put everyone on high alert!!!

Bye, enjoy your no updates phone from a local, unreknowned brand.

We don't give a single fuck about you are buying a mi3. The door is over there. You can fuck off

This just in people on Verizon will be getting cyan and windows phone 8.1 never! LOL

Good thing we're rocking dev preview then. Eh?

Oh! By the time i wait for cyan to arrive, a notification just popped up on my brothers Samsung Galaxy S4 Mini for kitkat update. Duck :-S

I'd be happy with September, Telstra in Australia hasn't even added a single WP8 device to its testing list yet. Worst customer service of any company I have ever dealt with.

Yeah I'm glad I left I wanted a 820 and Optus had them while Telstra had the 920. For some reason my aversion to the weight of the 920 saved me some pain in the long run. At least you have an app from Telstra for Windows Phone. Vodafone do a great job of keeping their customers in the loop for software/firmware updates. Luckily Optus seems to roll out the same time as Vodafone.

Jab tu bol tab release kardu. ;-)

Waiting for it from last 2months in my 520 when it is going to be release can u plzzz mention the date

It will be released on Sunday. Happy?
/s

Cyan for lumia 520 may be roll out on 13 or 14 August

Part of me feels like this will be the case with the L925 on T-Mobile in US

I used to hit phone update in settings everyday since Microsoft India previously mentioned in a tweet that WP8.1 will be released over first two weeks of July. Damn now they have made it clear that i wont get Lumia Cyan for my L720 until September. That's a long wait. At least now i wont be hitting phone update every now and then.

Its so terible to heard update will come on September...cant wait ...........impatience

I bet India gets the 8.1 Cyan update before any Verizonwireless phones do ...

Won't be surpised if iOS8 will arive in September aswell lol

That's so slow. Update 1 and 2 rollout would be even more slow.

Nokia make cyan update a joke for older devices

What does DP offer that Cyan won't be offering to 520??

I cant believe that 525 will take so much time after update for 520..

Buddy , I also once doubted that had it ever released. Phew,,,,, better last than never ...
Ya l'm a 525 user too.

My exact thoughts! 525 user.

I have a problem with sim storage even though I deleted all messages the message is pops up I have lumia525 so please tell me how to avoid it

The SIM stored messages are the ones you have to delete. So check you delete those to clear up space. Deletion of other messages on phone storage wont help. If it still doesn't help take your SIM out and put it in again.

This is ridiculous. Why take so long for an update if that's not even adding a lot of features? MS has to speed up the process. Indian models are CV. There is no carrier interference. Why it takes 5 months post announcement is beyond me. I have a 920 running WP 8.1 Update 1 pretty well but am looking forward to some of the enhancements which Cyan brings like BT 4.0 LE and overall stability improvements (possibly better battery life). If Microsoft has to stay relevant, the updates must be fast. Comparing with Android is irrelevant. Android has many versions with many OEMs heavily skinning the OS. Google is not bothered about how they update your phone. However, most Apple updates are available the day the keynote is done. That should be the benchmark.

Yup, you are ryt buddy... Especially since India is a CV only market...

If L925 and L1320 can run The Cyan update, then why L920 cannot. Remind yourself, Lumia 920 was The First Flagship Device launched with Windows Phone 8. It was the Most Innovative Device of the year.

Windows phone 8.1 launched on 2nd April and we have to wait half a year to get the update... Seriously Microsoft and Nokia you'll need to work on your strategies if wanna compete with Apple products..

Thank god we have a developers preview... Or I would've cursed Microsoft :P

What's this new sliding expectations? When its July expectation is changed to August, when its August - expectation changes September. Come September, expectation will be changed to? :|

Now I have no faith on time arrival of official update on Lumia since from Black updates on Lumia 620 hence from onwards I update for preview got developer and tomorrow I will update to GDR 1 update

And the Icon isn't getting it till 2018. BFD . Still beats living in India.

With Developer's Preview on my Lumia 620, I don't really care. I was expecting the delay anyway as it happened with Black. 620 received it last.

Why is the 520 getting it before 820, 720? What nonsense. Microsoft ruining Nokia and WP. They forget its not just about getting new customers but also keeping existing ones happy.
Also iPhone 6 launches September. Should have a nice choice for my next phone. Are you listening MS?

Ms don't give a fuck. Me too. STFU

Hmm.. For the first time ever, I'm seeing my Lumia 525 enlisted officially. Once I doubted , had Nokia ever released it ...

Waiting for basic smartphone features since 2013. I was a huge windows phone fan. Now i am tired. I am planning to switch to android. At least it provides a decent music player without the need for "waiting". Xbox music is really worst. Cannot find any improvements even after the recent update.

My lumia 820 camera has become a disgusting mess of green/yellow tint.The other day I saw my friend's Moto G camera and it looked so nicer than mine.Thanks MS for f*cling up my camera so much so that budget Androids are looking much better Posted via the WPC App for Android!

At least there will be a fix for developer preview by then so I won't have to downgrade to 8.0 i.e. If they manage to do it by September.

Hope till then, they fix the parssing issue update of upgrade without downgradinh the phone!
Sep is month of tech revolution this year as well and next in spring2015. Finally it will seed soon! Thanks for reminder.

Now, when I get cyan I will no longer be excited, after 40 days. Thanks Nokia/Microsoft for cold and step mother treatment. Poor 720 user.

If in september than release it with cyan+ gdr1( debian red) for lumia 720. Or just go to hell Microsoft for ignoring indians.

What's with the huge delay! First they said by end of July all devices would get the update. After patiently waiting for weeks, we assumed it would be Aug. And now its postponed to September?

Why hasn't windows phone 8 got a tango application yet?

Lumia 1020 already got the cyan update in india

Yeah, I updated mine 1020 yesterday ;)

i wonder my iOS will get version 8 before I get 8.1 my Nokia, Microsoft is proving its way slow in pushing out updates

Lumia 1020 update is ready...waiting for 520.

Lumia 520 the underdog and the king!

Really disappointing news!!! Not wanted to hear that!!!! Again have to wait!!!☹

I really don't understand why they are delaying the update for those two devices which are being used by the maximum share of people in India. These devices are most common among people here and when people will see a device sporting 8.1 around it will boost Nokia's sales.

Microsoft are really slow in process when comes to updates.

Fed up with this coming soon slogan

This is unacceptable.. Waiting since April , when developers were release 8.1 version.. A big giant like Microsoft taking more than 4 month for global rollout. Just show how inefficient they are.. Had been waiting for 8.1 release for my lumia 820.. Now to wait till september is disappointing and disheartening..

Even though India has a large number of Windows Phone users, Microsoft always relegates Indian users to the background. Very late updates, several missing features etc. Here's my middle finger right in your face, Microsoft. Keep tending ONLY to your US customers, because in your point of view customers outside the US aren't customers at all.

And i just downgraded to Windows 8,hoping that its coming in these few days.

Is Lumia 520 windows 8.1 coming in India this week??

It has come you can download it now.

Is that a 720 in the pic?

I have 720 with DP 8.1 update1, no problem if MS will release Official in October.

I'm going to go to the States to study and I am taking my 820 along. If I change the region, any chance I'll have the update? This is ridiculous though. I guess after 2 years of usage it is time to switch if what Apple offers is worth is. Come on Microsoft, make me stay.

Oh, Microsoft is so fu..ing slowpoke!

CYAN UPDATE LIVE IN INDIA FOR 520. JUST DOWNLOADED.

Lumia cyan update for nokia lumia 520 http://www.nokia.com/global/support/software-update/wp8-software-update/...
http://www.nokia.com/global/support/software-update/wp8-software-update/... Cheers! Wonder when it will be out for lumia 920

Lumia 920 is updated with Cyan today.

Is there way to get cyan update for 920 without downgrade... i have preview for developers running on w8.1 update 1+..x??? @joe comments on twitter is confusing or i am confused as he refering to DP - developer preview build not "preview for developers"

Has anybody received Cyan update for Lumia 820 in India?? I know a few friends who have L720 and have already received the Cyan update.

Hold on a second. I have a 720 which recieved Cyan Update last week but 620 hasnt yet. How come only handful of models were able to recieve the update?
Windows Central Newsletter
Get the best of Windows Central in in your inbox, every day!
Thank you for signing up to Windows Central. You will receive a verification email shortly.
There was a problem. Please refresh the page and try again.