The full list (so far) of Lumia 520, Lumia 920 and Lumia 1020s eligible for Lumia Cyan update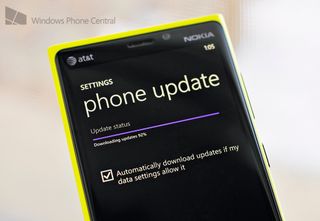 Microsoft is pushing out more Lumia Cyan updates going for some Lumia 520, Lumia 920 and Lumia 1020 owners. This morning we reported on a few countries and carriers, but at the time, we were working from a partial list, mostly based on tips.
We have now gone through fully and detailed the update by country and region.
Remember, if you are on the Preview for Developers program running 8.1 or 8.1 Update and you see your phone/carrier listed below, you cannot get Lumia Cyan as a straightforward update, at least not yet. Microsoft is going to fix the upgrade path from Preview to Cyan, but that solution is not available as of today. As a result, you get two choices: either wait or downgrade your OS and then take the updates and restore your phone.
Here are all the countries now officially getting Lumia Cyan for the Lumia 520, Lumia 920, and Lumia 1020. For reference, 'CV' stands for country variant.
Lumia 520
Africa – Under testing
Asia Pacific – Under testing
Europe – Czech Republic Vodafone, T-Mobile; France Orange; German Vodafone; Hungary Vodafone; Ireland Vodafone; Italy CV, TIM, Vodafone, WIND; Netherlands T-Mobile, Vodafone; Poland Orange; Portugal Vodafone; Romania Orange, Vodafone; Slovakia Orange; Spain Vodafone; UK o2, Vodafone
Latin America – Under testing
Middle East – Under testing
North America – US AT&T
Lumia 920
Africa – Under testing
Asia Pacific – Under testing
Europe – Germany Vodafone; Greece Vodafone; Ireland Vodafone; Italy CV, Vodafone; Netherlands Vodafone; Portugal Vodafone; Romania Vodafone; Spain Vodafone; UK o2, Vodafone
Latin America – Under testing
Middle East – Under testing
North America – Under testing
Lumia 1020
Africa – Algeria CV; Ghana CV; Kenya CV; Morocco CV; Nigeria CV; South Africa CV, MTN; Tanzania CV; Tunisia CV; Uganda CV; Zambia CV
Asia Pacific – Australia CV, Optus; Bangladesh CV; China Unicom; Hong Kong CV; India CV; Indonesia CV, Trikomsel; Malaysia CV; New Zealand CV; Philippines CV; Singapore StarHub, CV; Sri Lanka CV; Taiwan CHT, CV; Thailand CV; Vietnam CV
Europe – Albania CV; Austria CV; Bosnia and Herzegovina CV; Bulgaria CV; Croatia CV; Cyprus CV; Czech Republic T-Mobile, CV; Denmark CV; Estonia CV; Finland CV; France CV, Orange, SFR; Germany o2, T-Mobile, Vodafone; Greece CV, Cosmote, Vodafone; Hungary CV, T-Mobile, Vodafone; Iceland CV; Ireland Vodafone; Italy CV, TIM, Vodafone, WIND; Latvia CV; Lithuania CV; Macedonia CV; Montenegro CV; Netherlands CV, T-Mobile; Norway CV, Telenor; Poland T-Mobile, CV; Portugal Vodafone; Romania CV, Cosmote, Vodafone; Serbia CV; Slovakia CV; Slovenia CV; Spain Vodafone; Sweden CV; Switzerland Swisscom, CV; Turkey Turkcell, CV; UK CV, EE, o2, Vodafone
Latin America – Brazil CV; Chile CV; Colombia CV; Costa Rica CV; Dominican Republic CV; Ecuador CV; El Salvador CV; Guatemala CV; Honduras CV; Mexico CV; Nicaragua CV; Paraguay CV; Puerto Rico CV; Uruguay CV
Middle East – Bahrain CV; Israel CV; Kuwait CV; Oman CV; Qatar CV; Saudi Arabia CV; UAE CV; Yemen CV
North America – Canada Rogers, Telus
Further reading and How To guides
Daniel Rubino is the Executive Editor of Windows Central, head reviewer, podcast co-host, and analyst. He has been covering Microsoft here since 2007, back when this site was called WMExperts (and later Windows Phone Central). His interests include Windows, Microsoft Surface, laptops, next-gen computing, and arguing with people on the internet.
Yeah I didn't see the ICON in there....>.

Just sitting here reading this on my Nokia Lumia Icon. The phone which launched with WP8.1/Cyan internationally...

The L930 launched with Cyan and internationally. The Icon did not.

Ah, good point. I forgot that the name of the hardware changes everything. Thank you for the helpful reminder!

That was actually a funny comment, lol. :P

Obviously you didn't read the title then, this article is about the 520, 920 and 1020.

They read the comment. They are voicing their displeasure with Nokia/Verizon over the "flagship" phone being so late to get the update. I wholeheartedly agree with them.

You gotta let stuff like this go.. life is too short.

I'm enjoying the developer preview more , I won't update :P

You are a very wise and intelligent person, couldn't agree with you more. Bypass the carriers altogether. Microsoft should shot the same strategy Apple does.

I guess there are problems with WiFi and battery with DP8.1 because I flashed to 8.0 and it works fine. But I'm going to install DP again, can't simply wait for Cyan.

Since Microsoft now owns Nokia hardware, can they add the firmware updates for lumia phones to the developer preview? After all, all of us "developers" need to test any "apps" we are creating to make sure they work with the firmware, don't we?

but how about mostly all apps need the cyan update to work? on developer preview here too..

At this point they might as well just wait and put Update 1 on it right away.

Same with 928 all forgotten

Exactly. And I will wait for Verizon to catch up, but I wont go back to 8.0.

I agree, would love to get my ICON updated. I don't care except for the Bluetooth 4.0 in order to sync my fitbit

No, I want BT tether. I don't care if the speed is "faster than 3G", but I can't afford a wireless card for my desktop. When the router goes offline, how do you expect me to get back on, when it is 3AM? LOL

I got so fed up of waiting, so I just went with the DP until Cyan is available.

Man I wish I had a timeline for the US roll out. I asked AT&T on twitter and got "TBD!" Which makes me sad. I had hoped they were doing weekly rollouts, but after a 2 week trend that appears to have not been the case.

Better than the reply I get, none. NokiaUS has replied twice saying "We are working to make your experience great!". What a line of crap

Yes, NokiaUS and @att's responses are getting old fast. I wish they would at least offer some info like "our testing of 8.1 on 920s is requiring more analysis" or "920 customers are less important to us than others". I've seen twitter chatter about Att pushing out an Android update now... They might be postponing us while they're doing that :( of course after amber, we're all pretty short of patience with them. Unfortunately, they remain the most WP-friendly carrier in the us :(, which isn't saying much.

I got the the update on AT&T on the 1520


"TBD" means to be delayed, hah!

Agreed. I thought it was up to the carriers to push out the updates, not Microsoft. Why won't they give us an estimated time for this? 920 att.

I hope they fix this problem fast for dp

Haven't they already fixed it ? Posted via Windows Phone Central App

No they haven't it was mentioned in the article, in case you missed it.

Yes. Just hoping they fix the Bitlocker issues. Until then, I don't want to downgrade my L920.

Once on Cyan, just jump in on Preview and get 8.1 Update with folders. Easy peasy.

But it will connect to Fitbit via Bluetooth?

Wait so Cyan doesn't have folders yet? Also I didn't know we could still go onto the dev preview while on Cyan

Cyan is the firmware update to better use the 8.1 OS update features which has folders. Two different things.

you cant, once you install cyan, you are unenrolled for the dev preview permanetly, you have to buy a new phone to get back into the preview...

Daniel, That's what I did for my L1520 and my L520 on AT&T. I have hinted to my wife that soon she will be giving up her L920 for the same treatment. Also to be done to my backup L920. Love the Folders, just wish I could add directly to a folder from the App list.

good stuff for all. Man, not even a peep from Verizon in the US for their phones. hope that changes soon, love when my Icon becomes an even better phone with updates

How to downgrade from 8.1 DP? Lumia 920

We link to our tutorial at the bottom where it says "Further reading and How To" guides.

Just wait my friend of course MICROSOFT won't let u go :)

Hah! MTN woke up! Seemed like they dosed off after the 925 update release.

Not mine, I've a L925 on t-mob, still waiting!

I'm waiting with you guys

What's going on with 1020? Just like the 1320, prety much every European country got the update, except Belgium.

Nope.. Lumia 920 Germany Vodafone here, and no update. Sucks, I read it and was all happy!

If on Dev Preview and you check for an update it will tell you no update is available.

ah ok, so I assume you need to disable dev preview?
I seem to remember from a previous article that after update 1 was installed it would go back to normal

Nah apparently you need to downgrade to black
No racism intended
Posted via Windows Phone Central App

So how do people already on the Developer Preview get this? I dont want to downgrade...

M2 but it looks like Microsoft will take months to fix this bug

They just mean the ONLY way to get it right now on Preview is to downgrade. There is no other solution, not yet.

It is not really a big deal if you have back up turned on. I downgraded on the 1020 (thinking it would get the upgrade quickly... silly me), missed swipe type and so went back to the developer preview. Got to the latest version then reset my phone to factory settings (it keeps the preview) this time it provided me a preview version back up and all my programs, texts, emails were reinstalled no problem.

The problem is how many apps don't have backup enabled, so you can lose game progress and app settings. :(

My phone (Lumia 1020) is starting to glitch up. Like the lost control of the audio buttons when listening to music, or watching a video. For some reason, phones lose function like that after a while. This is a software problem. I think cyan will fix the problem. However, at&t is not very informative when I ask them what I can do. All they suggest is that I send my phone in. Ridiculous...

My 1020 does this from time to time. Just simply restart or soft-reset and it immediately starts working just fine again.

My 520 does it too! Its so so annoying when it does! :(

I find it usually happens when playing music via Bluetooth. Thank god 8.1 gave us that volume slider.

The slider for volume control?

Yeah, the volume slider should come in handy, but hopefully the volume button flaw is patched up anyways.

No, the soft reset doesn't work if you still get it time to time. I've done soft reset. Restarts, of course those work, but it doesn't stop the software's flaw. My phone also happens to freeze up on the screen, then shut off and gets stuck in brick mode. I then do a soft reset. I think its the software. I need the cyan update.

My 520 is doing similar and its lagging like crazy. Clearly not powerful enough for 8.1 because its running awful. Constantly loading and resuming screens where before it would instantly pop up.

Darn dev preview update bug, now I'm eligible, but don't wanna downgrade..=(

It's worth the downgrade process, one you have Cyan, go right back to pfd and get update 1.

But you lose game progress.

For BT 4.0 you get with cyan all you get in return is time lost and the pain of restoring media plus the loss of any data from apps that have no backup. Not worth it at all.

Dan, I'm sure you've been asked this a gazillion times already, but why do you think it's taking 'so long' for MS to remedy this DP8.1 firmware issue? I'm no expert on the matter, and I am trying to be patient. It just seems like it it's taking a long time!

No idea, really. It may be ready now, but they will roll it up into the next Preview update, not as a separate one. I'm fairly certain those on Preview will get the next update, fix will be on board, and then after they reboot and the OS checks again, if Cyan is available it will then download. I don't think it will be something they 'flip' on their end.

Ooh, so you mean wait until GDR2?

I'm not sure that's the case. There were quite a few updates to WP8.1DP, so I suspect there may be more updates to the GDR1DP as well - at which time, if Dan's suspicions are correct, we'd get the fix for the Bitlocker issue and clear us for updating to cyan from the 8.1DP path.

Agreed. Hope that's the case, otherwise I'll be skeletal by the time it hits!

My 820 is still waiting at&t. Hope you got it.

None of the updated files are yet on Navifirm for download.

Navifirm is still alive ? Posted via Windows Phone Central App

I thought they fixed one of the update issues with the PfD.

They did for those who downloaded it but could not install ("packaging problem"). They still need to fix the partitioning one, the HTC issue and BitLocker, lol

Not sure three separate but pretty major update bugs are "lol," but you do you, Daniel.

If Daniel thinks its funny then it must be funny. Daniel is always right! :)

So in on dp and I need to know if its worth it to downgrade just for cyan? Running 920 and haven't got the best internet connection. Btw what's up with the fix that Microsoft had for dp users?

Leon_Fernandes please, read the article. Thanks.

920 vodafone UK with 8.1 prev for developers can't see the update. do i have o downgrade?
or is it because im currently livinging in South america?

No u have to downgrade to receive cyan and when applied u should check the availablity to ur region if cyan is available to ur lumia 920 in ur country

And it is available to ur country read the article

Jeez it's no wonder Daniel is losing his mind with these comments! Read the effin article!!!! "Remember, if you are on the Preview for Developers program running 8.1 or 8.1 Update and you see your phone/carrier listed below, you cannot get Lumia Cyan as a straightforward update, at least not yet. Microsoft is going to fix the upgrade path from Preview to Cyan, but that solution is not available as of today. As a result, you get two choices: either wait or downgrade your OS and then take the updates and restore your phone."

Anyone knows something about Lumia 1020 RM-877 LTA? what product code can i use? i already have 059T2S0. but no update pops up (i've done downgrade to WP8)

Nothing for Greece! Wow! +520

My 820 in the UK has received the update

Will never ever buy a Lumia from MTN. Too slow with updates. Vodacom Yeah

I use L620 on Vodacom and MTN actually released last update for L620 (Lumia Black) before Vodacom did :)

Same here. I went with MTN because it seemed like they released the Black update at a faster rate than Vodacom. Won't make that mistake again.

Why are the American carriers so taking slow! My 1020 has cyan almost every where except here. I'm beginning to think ATT stands for Are Taking our Time.

Hi there, I can't downgrade my Lumia 1020 , the software just don recognized the firmware.. What can I do , I tried to flash it through the Nokia care, but also it isn't able to do the recovery , even when the I have downloaded the firmware on the tool. HEELP

Then you wait. Or go into our forums and ask there.

Does the whole 8.1/Cyan/DP mess up not just give the impression that the whole Microsoft process for updating firmware and OS is just a mess? Why create such a fractured update process which frustrates and alienates users like this? It's been weeks and weeks this has been going on and they are pretty minor updates in the grand scheme of things. Microsoft need to learn these lessons and drastically shorten the roll out duration to improved the customer experience and get some positivity back into the platform.

OS/Firmware is standard for all computational devices. Even my FitBit has firmware and software. As far as update speed, I honestly do not find it that bad. I just think if you are reading about firmware updates months in advance, then they get announced, then testing, then rollout, it seems like a long time. For people who do not follow "phone news" it is not a big deal.

Exactly. Useless. No wonder this OS is going nowhere fast!

The first thing: LUMIA 520 => AFRICA =>under testing zzzzzzzzzzzzz...

Any news on the T-Mobile Lumia 925.

And still no Cyan for Lumia 1520 in Switzerland ?

+520.. I don't care about the official cyan update my preview is very good... By the way has anyone experienced a bug in facebook messenger and WhatsApp unsupported after upgrading to win 8.1 update 1 ??

The apps work fine for me

I hope October gets here soon so my AT&T 1020 gets this.

I am in DP update 1 on my Lumia 720. What will happen if I updates cyan once its available??

My 1020 is up to date Vodafone Greece ( but I am not in hurry , I got the 8.1preview for developers + update 1

so this buggy hot potato of a phone call the Lumia Icon is gonna be last to get it, huh? Can't even play Pako without this Icon feeling like it's gonna melt in my hands. We need that firmware Verizon.

Why in the heck do we 920 owners have to wait for this update? I am USA.

C'mon AT&T. What's the hold up?!?

This is a great list. As long as they are keeping my device on the NEXT service pack, I probably wont go back to operator bits!

The hold up is AT&T would rather you re-up your contract or finance a new phone.

Ok I really don't get how can locked phones get the update before unlocked ones! CV phones don't have to be approved by any carrier so what is going on!? I smell the the greedy carrier claws all over this... I bet they made some kind of deal with Microsoft, so that MS would delay unlocked phone updates, to create an illusion that branded phones are somehow "better".

Well look at 920 for example. Locked ones got Cyan, unlocked ones didn't.

Well, it seems that the portuguese and spanish L1020 CV Cyan versions are 3051.40000.1345.1001, while the carrier versions are 3051.50009.1424.0003... I briefly checked all the countries listed, and it seems that every file that ends with 1424.xxx has been released, while the 1345.xxx is still under testing.. The CV files that have been released are all 1424.xxx!

Where did you get that info?

Why cyan update rolling is based on service providers??

Because welcome to America. Land of the backwards 1900's technology policies.

Why Microsoft should release updates device device .... Why not releasing updates to all devices at the same time as scheduled in a certain date and even if they are late in releasing it ... It makes people sad and jealous if someone got the update and the other not :(

They shouldn't have any control of HTC or other manufacturers, but they should release all the nokia's simultaniously. There can't be that much of a difference in the hardwear.

I won't downgrade...I'm much too lazy

Waiting for Cyan on the Icon is really starting to damper my enthusiasm for WP. The latest update to the dev preview with live folders was a shot in the arm for sure, but I really don't like that carriers can hold these firmware updates back indefinitely.

You have two choices, stick with the Icon and wait it out, or get an iPhone. I'd love to see you stick with it.

why an iphone? why not a samsung? Why not an HTC one? Its like Conan O'Brian said. The iphone 6 is already available. Its called last year's Samsung Galaxy.

My heart raced from the title image....I thought 8.1+Cyan was released for the AT&T Lumia 1020/920. I was like "OMG!!!!.....oh wait..." NOTE: I have to scroll down to see the title so all I had was the picture. ;) Lumia breakdown with friends: eight 1020s, four 920s, one 925 and four 520s. I have 8.1U+Cyan on my AT&T 1520. Goooooo Windows Phone! Side note...one 920 user switched back to Android......a Galaxy Note 2. I told my friend (her husband) "the 1520 is a much better phone than the Note 2......ell, all that matters is that she is happy." She had issues with her 920 after the initial 8.1 Dev Preview. He should have hard reset her phone and made sure that her device was stable. Sigh...

This helps.... http://www.nokia.com/global/support/software-update/wp8-software-update/... Selection of Country: http://www.nokia.com/global/support/software-update/wp8-software-update/

When will come update to Lumia 720?

German 1020 CV also got the update

This is why I had an iPhone. Microsoft and their messy dumb rollout. The summer is almost over and your flagship phone hasn't gotten the update? Its only a matter of time before I switch back.

In Portugal (and Spain, as far as I can tell), the absolute irony... The carrier Cyan (Vodafone) has been released. The CV Cyan... hasn't... And this was the first time I bought an unlocked phone! ;)

So my wife has a developer 920 we bought on Ebay, I think its the UK version, but we're using it on ATT in America. So does that mean the Cyan update should be available for it, since its a UK phone? Or would I have to wait till the North American version is released. If she we were with me right now I would check it myself.

I am in similar situation (L620 UK variant, on South African network) and have updated device twice since original purchase. Once via Nokia NSU retail tools (Lumia Amber) - I believe this update came from Nokia UK as it was not available on my South African network and second update (Lumia Black) normally via my SA network once it was listed on Nokia update page. I assume same applies for your device.

So how can i update my l520? can i just to change the regiion into a country that already has the update or how?

Nope, you wait until it's available to your phone. Region and language settings won't change your phone SW variant. So you have to wait. Like I do.

I am damn sure all the CV Lumias will get cyan within next 10 days or so

orange is always the last in romania and the rest

But not today. Go grab your Cyan.

My Lumia is not tied to any provider, I just bought a stock 520 and I am currently using the Developer's preview with the latest update. Is there a Cyan update out for my phone yet? I'm not downgrading just to find out. Anybody?

And the confusion continues with more information contradicting the information from yesterday.

Om the Nokia website it says Lumia 920 UK CV undertesting, but on this article it says its been released. Can anyone confirm this?

The article doesn't say it's been released.

I know that it is off topic but do someone know an app to install xap files inside my phone directly because when i press xap files in my phone it says cant install company apps . My phone dont support an sd card . And i have a file manager app so i want to tap on it and press install

I'm still waiting cyan update patiently for my Lumia 920 unlocked version!! :))

I wish the updated Cyan files would show up on Navifirm.

Well, it seems that the portuguese and spanish L1020 CV Cyan versions are 3051.40000.1345.1001, while the carrier versions are 3051.50009.1424.0003... I briefly checked all the countries listed, and it seems that every file that ends with 1424.xxx has been released, while the 1345.xxx is still under testing.. The CV files that have been released are all 1424.xxx!

Yesterday I updated my Lumia 1020 to Windows Phone 8.1 Cyan on Rogers but my Music app does not work anymore. Does anyone experiencing the same issue? The icon is darker on the Start Screen and App List and it won't launch at all. No error code. I already tried to reboot it still nothing. And I can't un-install the app since it is built-it. Any tips?
Thanks!

That's weird, try hard resetting and if it still occurs ask on the forums for extra help. :)

Do it for central America

And meanwhile the TEMPORARY FILES still say: 0 bytes (since last Monday!!) Pfffff..... Bye-bye Microsoft!!

All I see is people b*tching, complaining, moaning, etc.... If it's not about "When will my Lumia XXXX get the update....X carriers are taking too slow--blah blah blah," it's "I don't want to downgrade from the DP to get Cyan...when will Microsoft fix the DP--blah blah blah." Patience is a virtue... It's coming. Just wait until the carriers release it. I have a L920 on AT&T with DP 8.1 Update and I don't mind downgrading to 8.0 to receive Cyan and 8.1. I like a fresh start, and as I have flashed a couple of 920s with CV Roms, my backups worked perfectly after I upgraded. I also don't mind waiting for the update. I know it's coming soon, so there's no worries on my end. I know it has to be aggravating to the writers of WPCentral to see so much complaining and whining about the same issues over and over again, even though you guys at WPC keep dishing the same information to them every time they ask. I know it irks me. Please people...just be patient.

They shouldn't stagger the update like this. This is the one area of apple that is superior to other brands.

You're correct. However, Apple has only one line of phones--iPhone. No matter whether or not it's the 4s, 5, 5c, or the nex generation 6, they are still one line of featured phones. It's simple to upgrade in this situation--upgrade all the ones that can handle it and stop support on the older models. With Microsoft and Android included, it's a bit different. Different product lines, brands, specs, etc. Gotta cater to all those phones, with the newer ones getting the updates faster than older models.

Well don't announce shit till you're sure its ready. MS clearly said summer 2014, summer ends next month. How do budget phones get the update before flagship phones? The 930 runs 8.1 right out the box but they can't sort out the update for the 929? This is mediocre.

Summer for you probably ends next month, its winter / autumn in other places. The whole world doesn't revolve around you. This is just an update, plus it is not like your phone is suddenly obsolete or its going to have a fit and die without the updates so RELAX.
There are millions of people having to deal with worse on a day to day basis... So count yourself fortunate, having the luxury to whinge about the delay of bits of code.

What's mediocre is you complaing on an update that you will get, not in the time frame YOU expect it to be. Regardless of the fact that MS said Summer 2014--it's still summer here btw--would you rather them put out a half-ass update that has the potential to brick your phone? Or would rather wait until the update is safe to use and get it? Not to mention, for most people, it's in the carriers' hand at the moment. Don't like to wait? Read a book, fly a kite, go have a couple of drinks if you're old enough...Relax and wait until you receive the update instead of crying about how you don't have it yet.

What's Mediocre about you is accepting mediocrity from a company who barely has a chance in the market they are trying to play in. Y'all keep supporting such and see how many people will continue to support the platform.

What you do not seem to understand is that you WILL get the update... just because you won't get it when you want to get it doesn't mean that you will not get it. The 8.1 update was given to carriers by Microsoft around early July (Check WPC article and you will see the exact date). It's been around a month since then. What's so hard in having to wait? It's simple as that. I'm not accepting anything. I just know that I will have the update soon. You can't accept that it's not now. Moaning and carrying on like a 4 year old toddler won't get it here any faster.

I'm not moaning and "carrying". I didn't buy a flagship phone to end up getting the update last. Tf? I know I'll get it eventually but however you wanna slice this the rollout is totally messy and all over the place. MS(and the carriers) need to do better. You can't say because we will all eventually get it so we should accept this as the norm. It doesn't help the platform in anyway.

The update has been live from Microsoft since around July 15th (NOT to be confused with the DP, the actual 8.1 rollout). That is when the carriers BEGAN to receive it. If the time frame would have been anywhere between 2-6 months, I could totally agree with people having a problem with it; we could start rioting in the streets and overthrow the goverment. Yet, it's only been about a month since the update has been live. Is a month too long to wait for an update? Did you expect to have it exactly on the 15th of June? I don't quite understand... How is the rollout messy? Because you're flagship phone hasn't received it yet? Because others have it and you don't? I reiterate...if it would have been months since the rollout began and you did not receive the update, then it would be time to be pissed. But it has only been less than a month. What's the difference in you getting it today or last week? 7 days? I think I'm beating a dead horse here. You're compaining about something that actually doesn't need complaining about. The update's coming...

YOU ARE BEATING A DEAD HORSE CAUSE YOU ARE TALKING SHIT. IF MS CANNOT UPDATE ALL LUMIA PHONES AT ONCE THEN THEY NEED TO IMPROVE. PEOPLE LIKE YOU ACCEPT BASIC SHIT AS THE NORM WHEN THERE IS ROOM FOR IMPROVEMENT. SIT.

Hahaha calm down buddy. I've given up on trying to make you understand how updating works. Continue to cry about not having your update whilst i'll be opening live folders and shit on my 8.1 Update 1 DP L920. Hope your whining brings your update faster...which it won't!

+L Beezy This is the kind of user we need with WP... The rest of you moaners..... Well, I won't say it, but the secoind word is OFF!!!

AT&T is really a pain in the..... My Lumia 920 once a flagship gets no love from AT&T always late for the party. Good thing I also got a Lumia 520. No newer windows phone for me until I see what the f their gonna do with new phones in November... Holiday season. AT&T F up when they cannibalized the Lumia 1520 ..I so ready to upgrade

Get the 1520.3, it works out better in the long run imo. My 920 is serving me just fine so I am in no hurry to upgrade yet. However having used the 1520 for abit, it is a amazing phone but the size can become an issue (especially for one handed camera operation - only possible if you got huge hands like basketball players lol).

Add 820 on that list. It's available at O2 and Vodafone in some countries.

I don't see the differce between black and cyan. My dad has cyan (L630) i have black (L520). Are there any changes in cyan firmware?

There are plenty of articles on Cyan, the search button is not just part of the decor... :P.

Yes i know there is a Search button :P

No there's no difference between Black and Cyan. MS just thought they would release another firmware update for the hell of it..... They thought Cyan was more blue than Black!!! As has been said.. Search function...

Hi ppl I m from Greece I have Nokia Lumia 1020 dp I have the latest update with folders. I haven't received the update for cyan I must do downgrade? My brother has the same phone WP 8 black an he received cyan! Any idea plz?

Please read the article. It has the exact information you are asking for.

huh! waiting for upgrade path from preview to cyan...

Thanks for the article guys!
As Cyan is not available for UK CV 920s, I'm guessing it probably will be released either next week or over the weekend.

I got Cyan on my EE UK 920 by flashing the Vodafone ROM.. Worked a treat...When EE get round to releasing the official update, I'll flash back to the EE one. This way no waiting!!!

Haha, abit too much hassle for my liking :P I'll take the easy way and wait. Before I downgrade from 8.1 DP / flash I am waiting on clapfoot and gameinsight to respond about cloud saves..

Why is it everytime an update for Nokia and/or Microsoft devices, people get up in arms about not receiving the update? I am guilty of that too but after a while it becomes old and annoying. Just be thankful for what you have and practice patience, it truly is a virtue.

Yeah.. Upgrading seems to be an addiction. Then the inevitable complaining about there is no difference. WP is WP. It doesn't matter how many updates you apply to it. It will basically work the same....

People want the latest and greatest as soon as it's announced... the hell with testing, carriers, etc. And that's where the trouble begins. Instead of waiting until it is released, people moan, b*tch, complain, and threaten to leave the platform if it's not available when they want it--not when it's ready. Me, I'll ride the DP 8.1 Update with my live folders until the Cyan/8.1 update rolls out for my L920 on AT&T. I'm cooler than the other side of the pillow until then...

Agreed 100%. Im sick of waiting and waiting. WP8.1 was announced in April 2014. Four months later, im still waiting. MSFT needs to do something. This B*tchy attitude is alienating users. Hell im gonna shift to IOS soon...

Amen L Breezy thanks for speaking the truth.I am also tired of these people whining over a phone update they will receive...Wah Wah Wah I wasn't first to get the update OMG I wish they would STFU ...If this update is the most important thing in their life I feel sorry for them..Get a f**king life some of you...You will get the update when u get it...Plain and simple as that ...Now STFU with the complaining and go live life..

My 920 is carrier unlocked. Does that mean I can get the update even though it's Vodafone only yet in the Netherlands?

So were does my unlock 1020 fit in to this schedule?

I did like this I install 8.1 and cyan and then downloaded gdr1 for my Lumia 520 so I'm ok now

With preview.for developers

I get the update on lumia 620 in Italy :)

I wish AT&T would hurry there testing for the Lumia 920...

So I've just downloaded bitlocker onto my phone like I read I should somewhere, does that mean I get Cyan with update 2? :P

I can admit that most of Microsoft's market share is anywhere else but in North America, but I believe that I've gotten to the point in which I've had it with the waiting game and Windows Phone. I'm not a troll (read my previous posts). I was actually once (hate to use the word "was") a very proud WP8 advocate and ambassador. But from the ever stalling updates, to the constant catering to every other non N. American market and to not even mentioning a whisper of possible new flagship phones, I am left with only a bitter taste in my mouth. I remain optimistic and still have the up most faith that Satya Nadella's "Cloud first, mobile first." vision will be beneficial to MS, but I believe its time for me to explore another OS. I will be back. I appreciate Windows Phone far too much to not come back to it one day.

After reading your post, bayotte, I was curious... So I meandered over to Mobile Nations' Android and iDevice sites and did a search for "firmware update." They are not without issues. I would have to agree with you that new flagship phones are long overdue, but since I'm not inclined to replace my 920 just to own the "latest and greatest," it doesn't diminish my satisfaction with the phone I own. As for updates, I'm looking forward to new features (if ATT ever lets me get them - 920 "under testing" still). But other than fixing something that is broke, those features weren't available when I got my phone and I still thought I made a good choice. I still do. For me, the only "must have" feature of Cyan is BT 4.0. Now that Fitbit has released a WP app, I want one. But I can't afford that toy for another month. Meanwhile, I still have a great phone. Don't let the anticipation of improvements and new features take away the enjoyment of having a great phone.

Anyone on US AT&T with Cyan update seeing issues with getting Internet Sharing to work?

Works fine for me on my 1520. :)

Curious about why they updated the Lumia 625 first but not the 520. Guess I'll have to wait.

Hmm I think I'll wait for the Microsoft fix. Lumia 1020, Honduras, DP 8.1 Update 1

Lumia 720 could have also been in this article perhaps ?? O2 Uk have rolled Cyan out officially

Lumia 520 my CV is GBIE. can someone explain that to me?

My 1020 has no functions, no notifications, the only way I know when I have messages from people wether its on what's app to fb messenger, I have to go in the app to see, this is not good! I cant add any other app apart from phone, text message email to the action centre, cab someone please help? Thanks

Either try hard resetting or use Nokia recovery tool.

Still waiting Cyan for my 1020, Telcel, Mexico :S

Gonna pick up the 930, tired of ATT weak signal. Thought it came with Cyan/8.1??

I'm in Portugal and I have an Unlocked (origin) Lumia 920 with Vodafone. Went to check for Updates in the settings > Phone Update and says that my phone is up to date!?! I have Preview for Developers instaled, but unchecked it and still no update avaliable! Anything I can do to get Cyan on my phone? Do I have to unistall Preview for Developers? Than You!

Urgle, wish they'd fix this bitlocker thing so us DP rockin' types can get the firmware. My battery life has been terrible since I updated to 8.1 and especially when I use navigation - today I left the house with 92% battery. I used navigation for maybe 15-20 minutes maximum and was down to 21%, crazy! On WP8 normal I could take use it on 2 hour journeys and only burn through maybe 20%. Are other people seeing that kind of battery usage?

Well i got my lumia 1020 updated to 8.1 today in Slovenia (Eu)

North America -under testing .... cant wait..

Ok I have a question. So I have a Lumia 520, but my service is Cricket, which (correct me if I'm wrong) was bought out by at&t not too long ago. Shouldn't I still be available for the update? Or are they still 2 totally different company's?

Should still be with AT&T

Awesomeness, congrats and welcome to those who have taken the plunge. I impart patience to those still on the waiting list, it will be worth the wait!

Still waiting for my L920 France CV

MS must be located on the MOON, because I for the life of me will not come to terms with a company started and located in AMERICA has released an update to a mobile phone's operating system and an AMERICAN service provider of landline,mobile and internet services also started and located within the confines of the UNITED STATES OF AMERICA still has this same update under TESTING and surprise to all those who have any INKLING of intelligence cannot understand how is it that NETWORK PROVIDERS outside of AMERICA has been able to receive the very same update created in AMERICA and yet not released in AMERICA!!!! This is coming from someone who doesn't live in AMERICA but is also waiting for that same update as the phone I own is an AT&T unlocked device. Just my 2 cents!!!!

It depends on the carrier, not Microsoft.

If you read the post properly you'd have understood I started by saying MS but the post actually speaks to at&t. They are in the states and yet find it difficult to release updates from a company also located next to them and network providers thousands of miles away has NO issue releasing an update. The difference is that American businesses act as if they know it all but truly they're behind the times. If you're built on capitalism where profits/revenue is the name of the game why hold back any type of improved experience that will end with continued revenue and by association encourage future revenue through phone sales.

I won't downgrade just to get the cyan. If they can't fix the dp then so be it and I will accept ms mess. It's not worth dealing with all these craps.

Would be ever so lovely if they can fix the performance issues on 520 after the cyan and 8.1 updates. Seriously. Constant "resuming" and "loading" screens despite the fact nothing else is running. Even going to the start screen is doing it. Its reaaaaly making me angry.

do you even hard reset bro ?

I'm not your "bro" and of course I tried it.

Taiwan CHT Lumia 1020 CANNOT update Cyan. I tried several times to update but it says the latest version.

Way to drop the ball yet again, AT&T....

Guys y are u people soo ungrateful. ...windowsphone is the only os that has evolved in a rapid space. ..iam on 8.1 gdr 1 and very happy with it...now tat official 8.1 and cyan is available I will be downgrading to windows 8 and then cyan and then gdr 1...all clean and fresh phone....

Because you don't care about the valuable data and settings that will be lost in the process. It is also time consuming process. I just refuse to go down the adhoc steps. I believe the end users shouldn't suffer.

I'm rather confused, I got an update for my 920 on ATT last week. I just checked and I'm pretty sure it's Cyan, I was able to create a folder....was that the DP update and not the official Carrier update?

hi , i have a lumia 1020 and its manufacturer name is rm-875_im_mea3_1035 , will lumia cyan update come for my lumia ? because iran is not in the cyan update list

fk ATT indeed - fk em hard and fk em dry..

asia pacific you're pretty slow

Thanks for the update, guys!

Can't wait for when it comes for 521

Downloading Italy CV for for the Lumia 920, Product code 059q9w5

The Lumia 920 was one of the first ones to get Lumia Black. This time, it is so late :-/

Waiting for 720... WPC App for Android- Lenovo IdeaTab A3000

Finally got my hands on the Cyan and 8.1 update, was actually impressed with it. So am I allowed to feel like the rest of the world? But I'm happy with it so far. Nice work Windows Phone Central for keeping us updated. My sincerest regards. Keep up the good work.

I don't get it. Lots of Lumias 720 received Cyan update but, yet again, is ignored. Not mentioned in article, not mentioned in windows-phone-81-tracker section.

Please tell me that Lumia 520 does get a music equalizer on the cyan update.. Please >_

I don't think it will at all, sorry.

Lumia cyan available on Vodafone Romania as of yesterday

Just downloaded the update for Lumia920 in Finland :)

Is this a sarcastic post? Everything Microsoft makes caters to the American market. Look at the Xbox one and its tv features. Look at wp8.1 and its cortana features. I really can't understand why you can complain.

Lumia 1020 (Germany o2) here and there is no update. The List seems to be wrong, even the one from Nokia. It says available, but the version number is completely wrong.

This update avilabLe only atnt phone

when will they stop the hold for cyan update to those who have DP. I can't downgrade mine since my USB port/connection is not working on my pc. but charging works though

Do you have the drivers installed for your phone?

Lumina 1020 Cyan update is now available for China Unicom.

Asking a silly question here but will MS definitely fix this? I am in two minds to get cyan via downgrading. It's hassle but if its the only option I wonder if its worth getting over and done with. Secondly how does the back up work with update 1? Having folders etc. I assume I would need to do update install dp, do update 1, and then hard reset to apply back up! Our just keep waiting. 2 weeks so far.... You would have hoped MS would tweet on progress with this by now...

But what about phone that are not on any carrier? I bought it in the UK, but am in Switzerland, how will that get updated?

Something went wrong in my Lumia.apps corner settings disappeared

You didn't mention Telus for Canada..

So, if I get it right, WP8.1 (+u1) users, like myself, have to wait for Cyan untill MSFT figured out a way to update phones (like my L920) with the Developer Preview installed? That can take some time, am I right?

Already installed on my Lumia 520. Thank God I've bought in Italy. In Portugal i would be waitng much longer. Working pretty well! :D

Nothing in US yet? Seriously?!? Lol

Preparing for iPhone 6....

Is anyone else's 1020 heavier after doing this update? I'm thinking about rolling back to 8.0 because all the extra stuff just makes it uncomfortable to hold now.

Have you tried the "show more tiles"? It kind of helps balance the weight... :D

Just updated my Lumia 1020 (Malaysia) to 8.1

I'm from Trinidad and Tobago L920 my carrier is Italy and yesterday I saw it available for update on wpc but nothing yet when I went to settings. How long do I have to wait again?

L820 is not mentioned in this article. Am biting my nails and eagerly waiting for the update for my 820

Anyone facing problem with gmail account on wp 8.1

Hello! I want to ask anyone have any idea when there will be update a lumia 1020 in Belgium

Does anyone have the 059XXXX product code for Lumia Cyan on Lumia 920 on Vodafone UK? I have a Lumia 920 that could not successfully install Lumia Black and my only hope for WP8.1 is to flash it using Nokia Care. However, the only way to get the package is to put in the exact product code.

http://forum.gsmhosting.com/vbb/f609/nokia-product-code-listing-care-suite-download-1660094/#post9434277 and you can chose the correct version 059R7G2 RM-821 VAR EURO1 GB VODAFONE BLACK
059R7G3 RM-821 VAR EURO1 GB VODAFONE YELLOW nokia care probably gives you the 8.0 firmware with Black, but after flashing you will get the CYAN update over the air.. .

Hi nokia 1020 with 3 no update for me yet in the U K

I'm a bit confused - my daughter is on 02 (Tesco) and it says Cyan is available on her 920 but on searching for updates its saying her phone is up to date. Anyone else having this issue?

Same with me I don't get it!

It could be your Tesco Nokia 920 phone is actually an unlocked (CV) version. It has been reported elsewhere that many Tesco Nokia 920 owners actually had an unlocked version at no extra cost. That is quite true because I have one. The UK Cyan 920 CV update hasn't been released yet, which suggests you possibly do have a 920 CV yourself. Check the carrier information under SETTINGS - ABOUT (If it's CV it should state it there)

Thanks UKNok. Just had a look and it is indeed a CV, so that explains it. Looks like she'll have to wait a little longer then :) She's a little envious as I already have Cyan on my 1020.

Good to see EE going for a 100% record and deing LAST to release the update in the UK again!!!!!! it'll come as no surprise to tell you i've already taken a lumia 930 on contract with o2 and told EE where to shove there shite network!!!!!

Couldnt agree with you more mate. o2 & Vodafone both have 8.1 avaliable for the L920 as of last week, EE last as always (same with black and amber updates in the past)

My son is having my old 920 but he's on vodaphone e-mailed EE for an unlock code on the 22nd of july, got a reply saying can take upto 10 days STILL waiting. rang them up and customer support said it's not dealt with by us you'll have to e-mail them again!!!!! they give useless a bad name!

I have the Lumia 925 on At&t. I had the developer preview but used Nokia recovery tool to go back to normal. I have the cyan update now. Is it safe to go to the developer preview again or will it make problems?

Lumia 920, on developers preview with 8.1 update 1...
There's this irritating bug, which says "resuming" everytime I unlock the phone.. Please post a remedy if someone knows!

I posted on that thread saying that Cyan is available for Lumia 620. Please update.

Correct 620 also available in the netherlands . Without contract.

Upgrade failed with inoperable Lumia 1020 for #Estonia CV, #Elisa carrier. Soft restart, hard restart didn't change rolling gears and - update bar... Tried update from Lumia black first thing in the Thursday night after 23:00 when it officially became available. Process stuck to rolling gears, restart just gets exactly to the same point. Phone was keeping rolling gears until battery ran out. Sent off to service...

Does it make any sense to update my lumia 1020 even though i'm on dvp update 1 right now? I cant see any benefits or are the driver maybe better like more battery life or something like that?

Microsoft doesnt care about the US market since they are so far behind. No leverage with AT&T, so we have to wait for fictitous testing of the applications most dont use. The ones from AT&T. Makes it hard to stay loyal. Removing Cortana for 1020 is also a show stopper. I know they want me to buy new hardware all the time, but selling to the same 3% over and over isnt cutting it. AT&T cares even less. they want me to follow the lemmings to iphone or android.

Lumia 820, Orange, Poland is receiving the update as well

Any update on when Cyan update will be available for 920 in India.

Em not getting ut... Not even preview for developers

Goodmorning,i have a question, i'm in Cameroon (somewhere in Africa) and i want to know if an unlocked version of a lumia 1020 can receive the cyan update?


Can't wait until my contract is up with EE, last with updates compared to rivals. L920 already on WP 8.1 with o2 and Vodafone since last week. Same thing happened with Amber & Black updates. Worst yet, EE dont give no information on progress.

When do we get cyan on lumia 520 in Germany???

great deal at amazon.com for the 520 att. http://www.amazon.com/Nokia-Lumia-520-GoPhone-AT/dp/B00E45043A/ref=sr_1_...

Cyan update live in India for lumia 520. Just downloaded.

Estonia CV had resulted in unresponding Lumia 1020. Tried to install it over earlier applied Lumia Black version and I got stuck to rolling gears and sent phone to the service. They've downgraded it to original Amber version which I later updated to most recent version of Black, obviously previously installed Black might have caused this failure. Then following upgrade to Cyan, WP8.1 worked flawlessly. Perhaps you should consider resetting your phone to factory software before applying new patches and final upgrade to Cyan now. Minor upgrades such as Cyan GDR1 or later should not be so time consuming and troublesome I hope.

I agree; this update seemed to be pretty messy in a lot of respects. Man, if it could only have gone like the Tango a couple of years ago...

Just installed Cyan on L920 Netherlands T-Mobile.

Hi i'm using LUMIA 520 ( Lumia Black )Yesterday i used Preview for Developers program for update 8.0 to 8.1, its good but slow to access any apps, and i want to downgrad 8.1 to 8.0 today i restore my mobile they not get restored . please help me ................ ( or ) please informe me when we get preview patch ( OR ) Cyan Update in INDIA ( tamilnadu).... please kingly help me ..... S.Muthu 9790125339

Hi i'm using LUMIA 520 ( Lumia Black )Yesterday i used Preview for Developers program for update 8.0 to 8.1, its good but slow to access any apps, and i want to downgrad 8.1 to 8.0 today i restore my mobile they not get restored . please help me ................ ( or ) please informe me when we get preview patch ( OR ) Cyan Update in INDIA ( tamilnadu).... please kingly help me ..... My Gmail ID : muthuethu001@gmail.com S.Muthu 9790125339

Hey today I got the update on my 520 CV, Argentina :)

HAPPY THURSDAY !!! AT&T Lumia 1020 Cyan Update is now downloading on my phone!!!! :) :) :)

Lumia 1020 AT&T Wisconsin USA recieved and installed 8.1 just now.. Thank you AT&T and Microsoft Ran

You can now update the list to include 1020 CV Spain. I'm updating as we speak. :)

Dear Microsoft are u really out of your mind. I was super excited for notifications short cuts and you dint find shortcut option to mobile connection more imp then few junk options u have given. Unbelievable stupidity , sorry actually m super pissed as that's most frequent option used after wifi for me. Please do some thing and thanks a ton for under hyped and super feature to attach file directly web Gmail and send directly.

Lumia 520 availaible in india now :D

Updated my cousins Lumia 520 last night. Cyan For 520 available in India, Bangladesh (My home) and most of the countries in Asia Pacafic. Waiting for My 820. But mine is from Israel. So I will be waiting when it comes to Israel, Middle East.

STILL waiting for EE to get off their fat arse's and release cyan and send my unlock code useless gits!!!!!!

I got last night both WP8.1 and Lumia Cyan for my 1020 on Movistar Argentina. Had to manually check, no automatic notification. No country variant. Bought to Movistar but unlocked now. Loving it so far

Lumia 1020 already getting Cyan update plus WP 8.1 on Movistar Argentina

I'm on Black. My L920 is Australia CV. Just got an update notification. (Although this page still says Under Testing)

I'm with Telstra and haven't seen anything yet.

My daughter's AT&T 1020 in US just updating to 8.1 but not my AT&T 920

i am sure telstra in australia will drag there feet for another year or so... :(
Windows Central Newsletter
Get the best of Windows Central in in your inbox, every day!
Thank you for signing up to Windows Central. You will receive a verification email shortly.
There was a problem. Please refresh the page and try again.