Here is what's new with the AT&T Lumia 1520 and Lumia Cyan update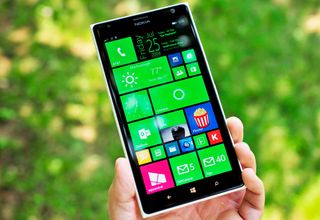 Yesterday was both an exciting and frustrating day for Lumia 1520 owners on AT&T. On the one hand, the highly anticipated Lumia Cyan update was released, enabling many new features and tweaks. However, many users, including ourselves, quickly found out that we could not get the update unless we rolled back to Windows Phone 8.0. This update situation is not going to be a permanent problem as we do expect Microsoft to release an update to the Preview for Developers.
Regardless of these hiccups, we figured we would recap what is and what is not new on the Lumia 1520 with Lumia Cyan.
Lots of good news
If you followed our Lumia 930 OS and Lumia Cyan tour, there is a good chance you already know what is supposed to be in Lumia Cyan for the Lumia 1520. To put it another way, what was listed is what was expected, but until we had an update, no one knew for certain.
Luckily, our earlier reporting on what Nokia told us and our expectations are met. Most, if not all of the features present on the Lumia 930 are on the Lumia 1520. These similarities should be apparent as both phones share the same hardware. However, much like how the Lumia 930 and Icon do not have Glance, things sometimes do not go as planned.
To recap, here is what Lumia 1520 owners are getting in Lumia Cyan, which are not trivial. These features and changes are all in addition to what comes with Windows Phone 8.1, which are detailed in my review.
Bright Green Accent – AT&T is supposed to release a green Lumia 1520. In fact, if you watch their new 8.1-video tour, the 1520 used is said green device. We are not sure when it is coming (soon-ish?) but as a result, the Lumia 1520's firmware also has a bright green accent color. It rocks too.
Data Sense – Although everyone has Data Sense in the generic Windows Phone 8.1 OS Preview build, AT&T has never kept Data Sense on their phones for official releases. This restriction changes with the Lumia 1520, which now has Data Sense fully intact on the US carrier.
Data Arrows – Data arrows have been present in the Windows Phone OS for quite some time, but they were a carrier option whether to enable. Our hunch is they are part of Data Sense, and as such, users can now see the little arrows when data is actively being transferred on Wi-Fi or cellular.
Display fades on – This is a subtle change, but the screen does not just turn on any longer and instead, quickly fades on. This behavior is also present on the Lumia 930.
Performance – Perhaps it is new firmware and drivers, maybe its placebo, or perhaps it was the OS re-installation, either way the Lumia 1520 feels smoother for OS animations and scrolling.
Equalizer now works through the speaker – The graphic equalizer found under Settings > Audio on non-Cyan devices is limited to just headphone usage. Nokia has finally expanded this to the phone's speaker too, letting users have fine-grained control over music. Unfortunately, the EQ does not work through Bluetooth devices.
Dolby Headphone is now Dolby Virtual Surround – Also under Audio is Dolby Virtual Surround which is explained as "Surround sound enhancement for headphones enabled only for 5.1 audio". Functionally, the two may be the same, but it does add some new features like…
Dolby dialog enhancer – "Improves the dialog clarity for movies," which is pretty self-explanatory
Record audio for videos in Dolby Digital Plus 5.1 – On the Lumia 1520 users can optionally choose to record audio for videos with Dolby's new 5.1 technology. Dolby Digital on the Lumia 930 and 1520 represent the first time achieving this in a smartphone, and it should prove to be impressive
Brightness Profile – Users can set the default average brightness for their phone. Unlike the Lumia 630, which has controls for all three levels (low, medium and high), the Lumia 1520 now has a single slider. My guess is this sets the median, default brightness. Edit: If left on automatic adjust, you get one setting. Disabling auto-adjust brings back three presets.
Color Profile – With Lumia Cyan there are now three presets (Standard, Vivid and Cool) in addition to Advanced, which lets the user modify three settings, including color temperature, tint, and color saturation via sliders
Motion data – Part of SensorCore, Motion data lets users enable or disable the collection of movement information for apps like Bing Health & Fitness or Active Fitness, which can act as a pedometer to count steps. Motion data is only available for the Lumia 630, Lumia 635, Lumia 930, Lumia Icon, Lumia 1520 and devices with the modern Snapdragon chipsets
Bluetooth 4.0 LE – Some Windows Phones had Bluetooth 4.0 LE enabled with Update 3 last year, but the Preview for Developers disabled it due to changes made by Microsoft to the stack. Lumia Cyan re-enables this feature for things like Nokia Treasure Tag or smartwatches. Official apps for smartwatches and other connected devices are coming later this summer once Cyan achieves a larger rollout.
Living Images – Also announced earlier, Nokia's Living Images briefly records a second or two before the photo gets taken. When viewing the image through Nokia Camera or StoryTeller, users can see the image animated, giving life to the memory
USB Settings – Currently hidden on devices with Preview for Developers, the USB settings are finally enabled with Lumia Cyan, bringing two options for users including "Ask me before using USB data connection" and "Notify me when I connect to a slower charger."
Miracast support – Found under Settings > Project my screen, certain Lumias are getting full support to wirelessly stream content, or mirror the phone's display on Miracast devices such as PCs and TVs. You can watch my demonstration of this on the Lumia 630
New Camera algorithms – For the Lumia Icon, Lumia 1520 and Lumia 930, its 20 MP PureView camera is improved. Changes include "much better low-light performance," "better colors," continuous auto-focus, better video quality and improved RAW quality. Continous autofocus works by autofocusing the image when the camera launches (and assuming the user does not use tap to focus). If the user steps back or forward, the camera continually adjusts without the need to manual refocus saving time and removing one extra step.
In regards to the frustrating 'screen tap sensitivity' issue that some users are experiencing with the giant Lumia 1520 display, the results are hit and miss. Some say it is better, others say nothing has changed (implying it may be a hardware issue). From my experience thus far, it does appear to be better but it is still too early to decide. I also am not experiencing the auto-adjust brightness issue where the display is unusually dim when powering on, though more usage is needed to reach a firm conclusion.
Overall, the Lumia Cyan update for the AT&T Lumia 1520 is a solid, if not unexpected, update for the flagship Windows Phone. The Lumia 1520 is still one of my favorite phones for 2014 and with this update, it feels even more refined and I am quite pleased with the support. Unfortunately, for those on the Lumia 820, 920, 925, and 1020, you do not have as many new features due to older hardware, but the Lumia Cyan update should still bring a few surprises and improvements too.
Now bring on Update 1 for Windows Phone 8.1!
Do you have a Lumia 1520 with the Lumia Cyan update – If so, what are your thoughts? Let us know in comments and if you need more assistance, head int our dedicated Lumia 1520 support forums!
Get the Windows Central Newsletter
All the latest news, reviews, and guides for Windows and Xbox diehards.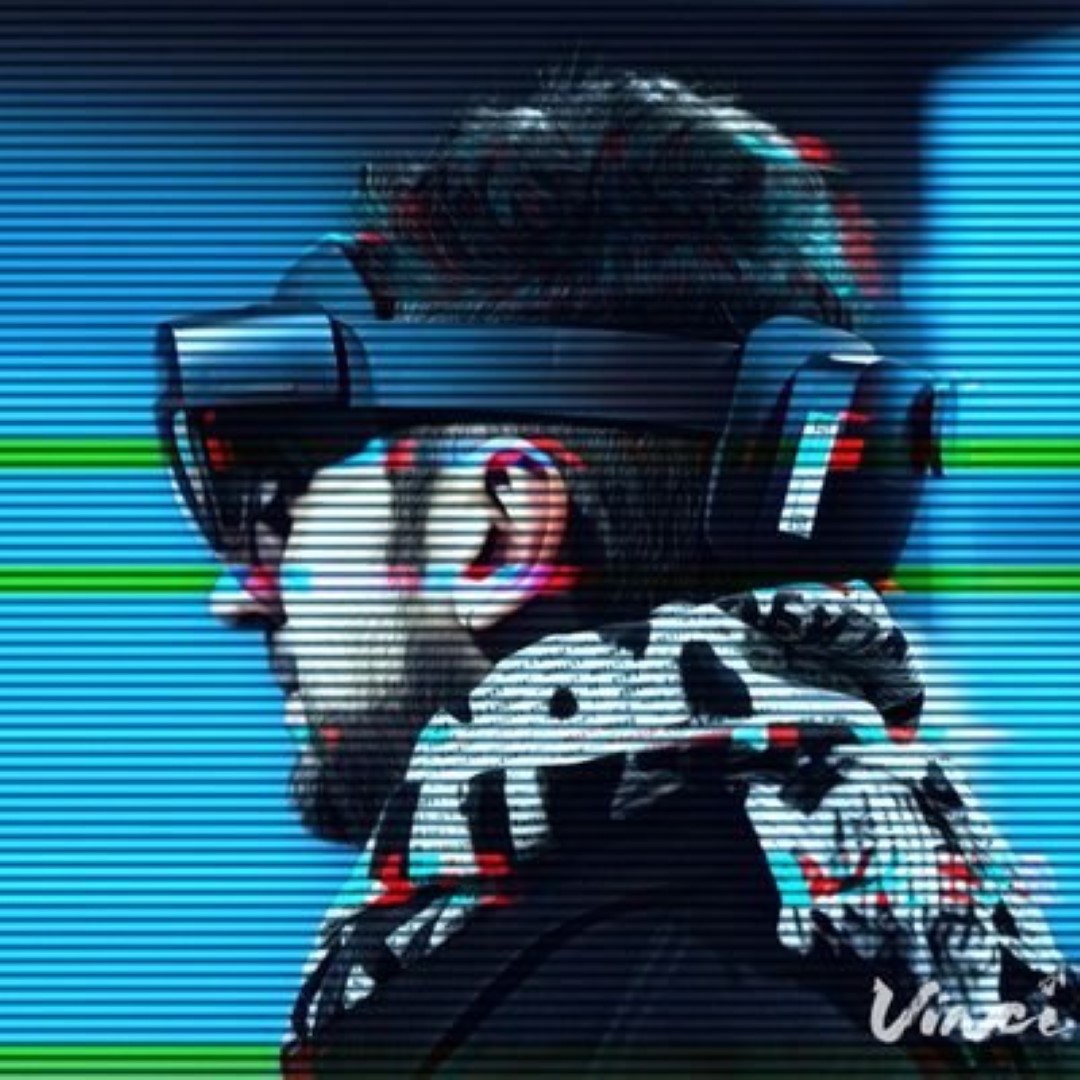 Daniel Rubino is the Editor-in-chief of Windows Central, head reviewer, podcast co-host, and analyst. He has been covering Microsoft since 2007 when this site was called WMExperts (and later Windows Phone Central). His interests include Windows, laptops, next-gen computing, and for some reason, watches. Before all this tech stuff, he worked on a Ph.D. in linguistics, watched people sleep (for medical purposes!), and ran the projectors at movie theaters because it was fun.