Lumia Imaging SDK updated to version 3.0, Adds support for Windows 10 universal platform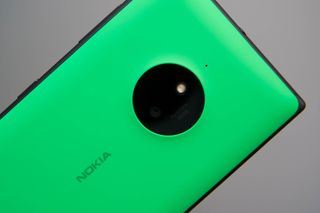 Lumia Imaging SDK, the imaging toolset that has powered apps with over 100 million downloads has just been updated to version 3.0. It now has support for Windows 10 UWP (Universal Windows Platform) to target smartphones, tablets and computers running Windows 10. Developers can get started with the new SDK now and check the repository for sample projects and snippets.
Lumia Imaging SDK 3.0 highlights
Support for Windows 10 UWP (Universal Windows Platform)
Interoperability with other Windows 10 APIs
Development for both Windows 8.1 and Windows Phone 8.1 platforms continues to be supported.
Support for GPU based image processing through Direct2D.
If you're an interested developer, you can install the SDK using NuGet Package Manager straight in Visual Studio or download the package from nuget.org (opens in new tab).
Source: Blogging Windows
Can we now have nice image quality on windows camera then? Cause it sure isn't even remotely near the quality of 8.1/denim on the 930

This! Windows camera sucks badly, Lumia camera was waaaay better!

Lumia camera app image quality is a lot better than Windows camera app..probably this has something to do with that..

Lumia camera has more options, but I don't think 5mp/16mp photos look any better.

Not in lumia 640. The precaptured images look vibrant but as soon as they are captured and processed, they appear dull and washed out

So does the new SDK add anything other than Windows 10 Universal App compatibility? I see GPU based Direct2D image processing, that's about it.

I hope they improved the quality, photos from my 640XL are rather disappointing.

Ya washed out, lacklustre, dull and grainy.

today all non-high end Lumia Produce Photos Like this

So now that it's universal I can take RAW photos on all W10 devices?

You still need hardware to support it.

That is Pureview only maybe.. But i didnt c the option of raw in settings in my 640xl.. Hmm..

Precisely because the 640XL doesn't have PureView.

I didn't think the 640 XL could shoot raw images.

My L925 is a pureview device but I can't take raw pics, if this toolset could make it possible it would be amazing.

640XL can take DNG images via a registry edit. check this out ! http://forums.windowscentral.com/microsoft-lumia-640-xl/382876-raw-dng-l...

Ok, so Microsoft finally fixed the poor quality of photos croped using it?? Because I think everyone remembers this problem with 6tag/Instagram/everything else, right?

I think this just opens up to developers what they had internally.

Great news, I can finale finish porting my app to 10.

What phone is that in the picture? 830? in black and green? looks sexy :)
Windows Central Newsletter
Thank you for signing up to Windows Central. You will receive a verification email shortly.
There was a problem. Please refresh the page and try again.