Microsoft adds new Enterprise Mode features in Internet Explorer 11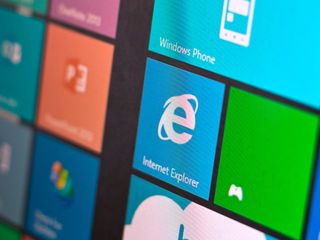 While Microsoft launched its new Edge browser with Windows 10 earlier this year, there are still a lot of PC users, especially in business and enterprise settings, that are using Windows 7 and the older Internet Explorer browsers. Microsoft is adding more Enterprise Mode features in Internet Explorer 11 to prepare businesses for the end of support and update for all the other versions of IE after Jan. 12, 2016 in Windows 7.
Right now, IE11 supports document modes for emulation of the IE5, IE7, IE8, IE9, IE10, and IE11 engines, along with Enterprise Mode emulation for IE7 and IE8. Enterprise Mode has now added support for HTTP ports and Microsoft has launched the Web Application Compatibility Lab Kit to help businesses and IT managers set up Enterprise Mode.
For businesses who want to upgrade to Windows 10 but still need to use IE11 instead of Edge for their web-based applications, Enterprise mode can now be set up so that when IE11 goes to a more modern website, it will automatically open via Microsoft Edge.
Source: Microsoft
Windows Central Newsletter
Get the best of Windows Central in your inbox, every day!
I still prefer IE over Edge. Edge is not yet finished product even after the November update.

Me too. For me chrome and ie11 performance is the same. But ie11 is preferred by me bcoz much efficient

started to give edge a chance with host list ad blocking. still using it but it really annoys me.. booksmark management is horrendous. no two bookmarks in separate folders. no subfolder management, no drag and drop, no link renaming, not consistent in importing boomarks.. what the hell did they think there?

no bookmakrs bar? Seriously its the main thing keeping me away from Edge. Anyone who uses the web all day need this

Open bookmarks > favourites setting > show favourite bar.. That's the bookmarks bar

Not sure i follow your directions - I open favourites as its called in Edge and there arent any options i can see

Ahhh thanks so much - it doesnt show whe you dont have any favourites! Thank you so much

If only MS would give us amateur users the long needed Save Target As function in Edge! This ain't no way to have fun, being forced to look for each downloaded file in the Downloads folder.

Actually there is that feature in Edge

Edge mobile should also have save as feature so that we can see things place things properly. Microsoft's desktop file explorer is much advanced but we need its mobile is to also have features like save as feature, proper renaming, creating more folders, supporting all formats etc.

no, its not. plus there is a bug with Active Directory, when you have Folder Redirection and your target is some where on network, when Edge download some file, after that he can not located.

Yup, experienced that too. Edge has less features than a simple mobile browser. It's like the Edge team is taking half a year off after they released it.

IE11 Enterprise Mode worked perfectly in the OEM release of Windows 10 (Build 10240). But after installing the 1511 update (Build 10586.3), it stopped working. I have seen complaints of this issue elsewhere. But there is no workaround yet. Are you able to use Enterprise Mode after installing the Fall Update?

IE11 is much smoother and less of a memory hog than crappy Chrome.

My office enabled Enterprize mode about a month or so ago.

Wish this was part of mw10

At work they only allow IE 10 or IE 11. How can we get this enterprise features?