Microsoft Africa partners with local operator to offer carrier billing in Kenya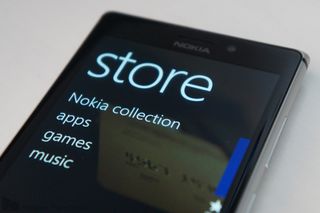 Microsoft has teamed up with African mobile operator Safaricom to provide consumers residing in Kenya the means to purchase Windows Phone apps and games through their contract. This removes the requirement to have a credit card configured on a Microsoft account before being able to download content from the app store. Purchasing apps and games will add the displayed price to airtime balances or postpaid bills.
It's super easy to make purchases through carrier billing by selecting the payment option when purchasing content. Kunle Awosika, Microsoft Kenya country manager, commented on today's announcement:
Do note that it's reported that this functionality is limited to those with Lumia Windows Phones for the time being. Also, as is always the case, we strongly recommend a password be configured for purchases on a Microsoft account, just in case the phone is lost or stolen.
Source: Microsoft East Africa (Twitter), Mulika Mwizi, allAfrica
Thanks, NairobiWP, for the tip!
Get the Windows Central Newsletter
All the latest news, reviews, and guides for Windows and Xbox diehards.
Rich Edmonds was formerly a Senior Editor of PC hardware at Windows Central, covering everything related to PC components and NAS. He's been involved in technology for more than a decade and knows a thing or two about the magic inside a PC chassis. You can follow him on Twitter at @RichEdmonds.
Great move. It's useful to users and developers. Need this in more countries :-)

India please! I personally have a debit card and can purchase store items easily but I know a lot of my friends who can't, because they don't have one.

Yeah, it would be very useful for Germany. Supposedly there are Microsoft cash cards in stores, but I haven't ever seen them here. Edit:
Looks like those cards can be bought on Amazon. Too bad that they aren't widespread.

Currently Microsoft has partnered with 66 operators in 37 countries to provide Carrier Billing for Windows Phone devices. Here's the full list with specific details: http://msdn.microsoft.com/en-us/library/windows/apps/jj215902(v=vs.105).aspx Surprisingly, India which holds the number 2 spot for WP market share does not yet have Carrier Billing (though it has been reported as coming all through this year).

I don't use my creditcard to purchase apps, i have a giftcard loaded on my account now. Why don't i see this option here?

I love this, I will now be able to purchase apps using mpesa

Dear Microsoft,
We need you to partner with Nigerian mobile operators too. If they feel too stubborn, force them :) Sometimes I have excess airtime that would be cool if they are spent on app purchases. I hardly text and make calls. Thanks to *do I even need to mention?* scratch that pls.

Amen to that bro. Got a visa debit card but it doesn't even work on the WP store. Couldn't even add it to the wallet. Got apps that I'd gladly buy but the payment method makes it impossible for me to purchase. If airtime could be added as another means of purchase for us "Naija" folks, I'd be one happy camper

Do we have any WPCentral visitors from Kenya?

lol. Since way back when Dan was cooking ROMS for the HTC Touch Pro.

+1520 mbossi weh!! we are here representing Kenya to the fullest

+720, representing 254, all the way from Maasai Land

Jamboo, Msuri sana, minggi minggi hapa hehe, im not really kenyan but we currently doing a project here.

This is what I am looking forward to in India.

This also happening in Egypt by mobinil

Music too from,the store?? Great..hope its launched In more places....

I wish this could extend to other carriers like Airtel. I live in Malawi and it's complicated to get a credit card

Developers are losing or can't access a lot of cash because of this issue where many users do not own credits cards in many countries yet they can afford to spare some few dollars to spend on these applications. something must be done, i think MS must have an agent in these countries where the majority do not own credit cards where by phone owners can contact/go to, pay.

They should just team up with one of those cash card systems that already exists. Steam, for example, supports multiple types of cash cards. I could actually buy a game there because I could just go to my local gas station and get myself a 10€ card and then transfer it to Steam. But it's Microsoft. So it's surprising that they even acknowledged that *some* countries might not have credit cards.

Want the store back ground on wp8.1 y they removed that? The store ise to look very cool with the app background.

Rich how does this make sense:? 'Microsoft has teamed up with European mobile operator O2 to provide consumers residing in UK the means to purchase Windows Phone apps and games through their contract.' If it does not make sense your first line needs revision! Africa is a continent and the news is about Kenya the country.

Does anyone know if this is possible in Portugal?

Just get us WP8.1 already

From the poor global implementation of WP7, Microsoft has come a long way. They have realized that 88% of Windows Phone users outside the US (from AdDuplex), they need to have payment methods that match their global customers usage. In fact, CEO Satya Nadella alluded to this in his open letter yesterday. "Apps will be designed as dual use with the intelligence to partition data between work and life and with the respect for each person's privacy choices. All of these apps will be explicitly engineered so anybody can find, try and then buy them in friction-free ways" I expect Microsoft to accelerate their Carrier Billing agreement strategy.

Good news for us here in Kenya!

We need this on Brazil ASAP.

You have the World Cup, that's enough for now.

Which world cup didn't you see what the Germans did to them, at least they should be offered local carrier billing to console them!

These are great news for both MS and users in Kenya. Kenya is very well known for its amazing success with mobile money feature - mpesa. I assume MS will push similar billing option in other countries too.

Just wish they will make such provisions for us here in Nigeria, have so many apps I would like to buy, but the procedure of using credit cards here is something else

Apps like moliplayer and pfm would have been purchased long ago if not for the credit card handicap. The prices used to be in dollars but for a while it's been in Naira so maybe one can hope

It must be around the world

Here in our country requires $50,000 dollars minimum balance before you can get credit card from any banks.

What country is that, in fact, just out of curiosity. I see many names over and over. I know Sarthak is from India because he always writes "India please" however I did not know emperor_skull is from Nigeria. Would be neat if there was an optional banner attached to your comments with the name of your home country. As long as no one would get rude when they disagree.

Already available in Bangladesh via grameenphone.

Nairobi, Kenya is my home. great great news

We Indians can pay for apps with carrier billings, just not with cards... Bring carrier billing to India.

So they can do this but still don't have Swahili on the Bing Translator (Swahili is the national language of Kenya)

Nice move from Safaricom, Kenya & Microsoft.

Please partner with Malaysia network mobile operators and debit cards too.

Kenya now we can make purchases can't wait to start buying stuff.

Only problem is i foresee my safaricom bills being inflated