Microsoft is also closing the Windows Phone YouTube channel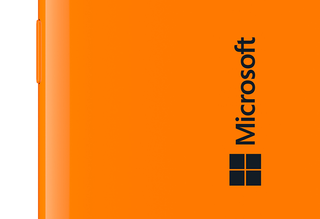 In the wake of Microsoft transferring its official Windows Phone Facebook and Twitter pages to the new Lumia branding, the company is also closing down its official Windows Phone YouTube channel as well, in favor of a new Microsoft Lumia channel.
The Windows Phone YouTube channel has over 200,000 subscribers and quite a few video clips. It's unclear if Microsoft will move all those videos to the new Lumia channel, which at the moment doesn't have any content.
The official Nokia YouTube channel is still up and running, and still under Microsoft's control. However, we suspect that will change in the near future as posts on the Nokia Facebook and Twitter pages this week strongly hint that the Finland company will take direct control of those social networking accounts.
Do you use YouTube as a major source of information on Windows Phone devices?
Source: Windows Phone (YouTube)
Windows Central Newsletter
Get the best of Windows Central in your inbox, every day!
I love that you hate Screwgle.

Then go to android central u don't belong here!

They're probably closing the Youtube channel because they don't wanna hear us after the "long anticipated" Microsoft Lumia is going to be packed with a whopping Snapdragon 200 and 512MB RAM.

it was sarcasm, I'm just annoyed at the fact that Microsoft is going to surrender the holiday shopping season to Apple and Samsung by not releasing at least one new flagship. I know Windows 10 is coming but it's not like a WP8.1 flagship couldnt be updated to 10 when it came out, MSFT is missing out on the biggest shopping rush of the year by not having any new exciting flagship.

Desperately ating for Lumia 1030

No flagship until windows 10 for phones.

No flagship until windows 10 sounds to me that wp8.1 won't be able to update to w10

Surely msft can't be so stupid as to do that again, after shafting WP 7.8 users last time?

People at Microsoft have made it clear all wp8.1 devices will get windows 10.
Surely the 1020's successor is coming.
1520's successor may come later with some firmware release. Hope they have USB otg support.

Same like me. I hate google. I don't need google completely.

Their service sucks, they also sucks.

Hate Google as a company but YouTube and Google Search are irreplaceable (for me, anyway) :'(

I hate Google... and Samsung even more so.

I still don't understand how anyone can hate for companies or objects that no one is forced to use. Unless this is just typical overdramatic, internet posting for attention.

No, when a company refuses to support a platform, and even doesn't allow Microsoft's good YouTube app, there's plenty of reason to hate them.

What this guy said, Google is being absolutley ridculous they dominate the marketshare for smartphones so why are they acting so threatened by Windows Phone with a measely 3% share?

Because of this: http://www.scroogled.com/Home

Love Google! And hate Bing because it's not as good as google. But I do love Windows Phone and I hope someday that MS will succeed whit WP:)

I use MetroTube. Getting rid of YouTube is a Stupid idea. However Google still won't let Microsoft have a good YouTube app. So it is what it is.

I hate that I hate Google, because I hate YouTube less. I really hate hating.

No. Unless of course they host videos linked by WindowsCentral.

Ahh hahaha, my thoughts exactly. Although, once Microsoft puts together some kind of web video hosting service that includes aspects of YouTube/Twitch's created content service with Netflix's subscription based service, along with Microsoft's already designed rental service for those who do not wish to pay monthly fees or want to own the content they watch, then I will be able to stay away from all things Googled... Hint hint Microsoft, I've been a good boy this year and this is on the top of my Christmas wish list.

Jesus Christ that was a long ass sentence!

I was always assuming they were going to make Upload into a YouTube/twitch competitor...

What's going to happen to windowsphone.com❓

This is where I go for information.

I use Windows Central to get all the info about WP. I use it only to see the reviews of devices made by Windows Central (talking about WP information else I use it to watch other videos also).

Google should stop being babies and make an official YouTube app. They're constantly bragging about how they start the best of the best developers, so prove it.

MyTube is better than the fully-featured YouTube app that Google broke after they developed it with Microsoft. Official doesn't always mean better.

I agree with that. MyTube, TubeCast, MetroTube, there are so many quality options. At this point I don't care at all about an official YouTube app.

And SuperTube, which I always use. So much better than any google app.

I prefer the Mytube app over the official app and is also one of the reasons why I can't leave windows phone. It's clean easy to use, PLUS its does not have those annoying ads.

Official Youtube apps on other platforms aren't great. You'll be better with 3rd party Youtube apps on WP.

+1 Metrotube on Windows Phone has many more features than the YouTube app on my iPad or when my wife had a Nexus 7.

Even if they did they wouldn't support it

Actually I enjoy every video of Hands on of all Lumias announced so far... And ofcourse Subscribed. Also regular watcher of Windowsphone channel especially joe belfiore videos since 3 years....

I think the Lumia rebranding is a bad move. It completely limits what the devices will be called. I think they can come up with a series of names for each level of device.

I understand what you're saying here.. Never thought of it like that.

Agreed. But I think MS is trying to distance themselves from "Windows"

No, windows phone is done. Next year all devices run windows 10.

On the other hand, it's Microsoft. They're terrible at branding stuff. Posted via the Windows Central App for Android

u may be right. Maybe wrong too.

No..we as a windows phone user hate Google for not providing support to windows phone

He, in fact, speaks for many of us.

No, I just hate them due to privacy concerns. But I'm realizing it doesn't matter anymore. If you're online you're bring tracked by someone, somewhere. I used to get butthurt about them screwing over Windows users. But now that Microsoft themselves screw us over, why should I hold it against another company to put us to the side?

Since you guys hate Google, AND their apps, then why would you want them to support Windows Phone?

No... This app has it all, probably this is the bst app for reliable MS news.... :-)))

No, not a major source but I watch them at times.

I think all Windows Phone related products are moving to the official Windows page as it will all be unified for Windows 10

Is Microsoft forgetting remaining OEMs ..... Windowsphone usually refers to Nokia , HTC , Samsung , Huawei , Micromax etc... But after owning Nokia , Microsoft should transfer all Nokia pages and channels to their own , not Windowsphone to Microsoft Mobile

This is what i don't understand, they are rebranding "Windows Phone" to "Lumia"... But what about the other OEMs? They seem to be getting alienated in this process.

No. Windows Phone is being rebranded as just "Windows". The Lumia is just the line...Samsung Galaxy, Microsoft Lumia, Google Nexus, etc

Windows Youtube, Facebook and Twitter are the new Windows Phone official YouTube, Facebook and Twitter. (Microsoft can't change Nokia official pages because they belongs to Nokia Corporation, but Microsoft can change Nokia [Country name] official pages because they were of Nokia Devices and Services, now Microsoft Mobile)

Still waiting for an official YouTube app... Google should just die.

You're going to wait a very long time then. MyTube is better than the fully-featured YouTube app that Google broke after they developed it with Microsoft. Official doesn't always mean better.

You can upload videos with mytube?. By the way, if i want to get info about WP, i come here, to windows central.

Google didn't help Microsoft build the YouTube app. Keep in mind they killed it when they found out it was in the store

People will hate me for saying this, but I don't download third party apps. The main reason is trust issues. I would rather download an app developed by a person/company I know and trust.

Microsoft is supporting android by providing office on their phones .. Same Kind of minimum curtsie is not there for google.

Not a big fan of google. I also get all my win phone info here.

I wonder what would happen if Microsoft which by the way owns the computing world with windows, were to ban google sites and content in their Windows OS? Google babies would be running scared not knowing what to do...

I've thought about that... But, the repercussions wouldn't be nice... The fact is that Google, and Microsoft, need each other equally.

Yea, the regulators would be all over that due to the perception that MS would gain a competitive advantage. That's a guaranteed lawsuit.

The thing is they wouldn't do it. Ever. Because Google is a search engine.

Clearly you don't understand the legalities that prohibit that kind of behavior.

That scenario is a war of corporations, and I don't think that MS want it, but google and it's Samsung friend...i don't know.

Microsoft can't ban a website.

All those iDroid haters were right!... Windows Phone did in fact die, just like they said I would...
..............
LMFAO❗❗❗ But, to their surprise it's resurrected automatically by default to Windows10/Windows..... Seriously, IDK what to call it... SMH

So I can really stop following and subscribing to these pages and feeds. I really don't get it. Google has their general Android page, why is MS jettisoning theirs? Is there anymore a turn off for other OEMs that MS says they want them but then starts focusing exclusively on Lumia? I'd they had bought HTC I could understand it, but not this.

Windows is their general page. Regardless if it's a desktop, laptop, tablet, or phone, they all run Windows are will be promoted under those social pages. Lumia will focus on their own phones, just like Galaxy pages focus on Samsung's like of products.

YouTube is the only service I use from Google... I use it to gather info on phones...

Didn't even know there was a WP YouTube channel... W(P) Central was and remains as my primary source

Are channels not allowed to simply change their names? Ever? At all?

Love the old videos of Ben Rudolph:) he should do again!

I LOVE GOOGLE ❤ and I MISS GOOGLE

How did u put that emoji wcentral wont let me?!!!!!

That's the only reply you could think of for his comment?

I don't know I just used it

It only works for some, like ❤ and © etc.

@Gloria then get a google & miss us ;)

I was being sarcastic no need to get your panties in a bunch

Even I was kidding too. No need to be so serious. Bdw panties are for you, girl.

What's the name of the new Lumia channel?

Microsoft has officially killed the words Windows Phone. Based on the sales, it's probably the right thing to do. They defintely have the best tech in the mobile space with the newly acquired Nokia Devices Group so now its back to a Windows world. Maybe a fresh name and the buzz from the SP3 and XBOne will be the reset the mobile division needs. I hope so. If the apps were equivalent, Windows Phone is the best mobile implementation. Its a very well thought out platform for getting to and sharing media in the mobile space. Good luck Microsoft. You might have a bad rep, but you built a great mobile OS. Long live Windows 10 on mobile devices.

I have got a mail from Microsoft about discontinuation of nokia sync

Nokia WILL regain full control of their Facebook, Twitter, LinkedIn and YouTube pages. You can quote me on that. Posted via the Windows Central App for Android

Wow, you hate google. Who the hell cares? You're all Microsoft fanboys so nobody cares!

u better go home and drink. we have genuine reasons to hate and arent fanboys.

Whoh!!! So happy!!! Get some beer & drink.

I like their channel on YT and also liked to watch the videos to look on some features

Microsoft Branding will kill of Windows Phone, everyone knows this outside the US. So this is just preemptive move. Nokia brand is very well respective outside the US, an Lumia Branding would have been OK. But general consumers do NOT want Microsoft branded phones. But then Microsoft have always been a bit thick when it comes to marketing.

Windows, Office, Xbox, Word, Excel etc all fails, right!

"Do you use YouTube as a major source of information on Windows Phone devices?" fishing for a few compliments eh? :P its ok, you deserve them. I only use windows central for microsoft news (ocasionally winbeta) youtube? nah

Find it weird they're changing everything WP to Lumia. I guess it'll make sense once Windows 10 comes for mobile... Hoping we all get updates this time.

Microsoft did well by prefixing "Microsoft" before "Lumia" so that people should know the mobile is from Microsoft and not from Nokia.

What an ill-conceived move. Clearly they are trying to confuse consumers and anger 3rd party handset producers, because there's no other reason to consolidate under the Lumia name.

It may very well be an attempt to move away from the WP name, but it's certainly not to confuse consumers. They are now the manufacture of Lumia devices, just like the Surface and Xbox, both of which have their dedicated social media sources. It makes complete sense. OEM phones, just like their computers will be promoted on the Windows pages.

I think it makes sense for Microsoft to keep the original channel on Youtube but grow the new Microsoft Lumia Channel on a platform like Vimeo or Veoh. I don't know what internal studies Microsoft has done to determine youtube was the only alternative for video but I think it could show some initiative by moving Official Win X, Lumia X content to Vimeo or Veoh. Others could continue publishing Win X content on Youtube if they like but for MS, youtube should be deprecated immediately and replaced. At least pilot something on one of the other services and see. They will at least get the a good chunk of the 37 million that hit up MobileNations.

I am sure, if MS pull NOKIA brand so soon....they will land no where....still in many places people don't know what MS has to do with mobile phones.....they still think MS is a computer or computer related company....specially the segment MS is targeting ( 10k bracket)....people are not tech savvy or market updated....they will definetly hesitate to by Microsoft Lumia. They know only NOKIA. Whatever sales WP is getting is because of brand NOKIA....coz people still have trust, emotion and respect for nokia. When I was going for wp, I had option of Samsung, HTC and nokia....i purchased nokia....it happens with most of the people and in most of the places.

On the contrary, Microsoft should have done with the branding and everything as soon as they took over Nokia. And when people will see that the mobile has come from Microsoft, they will be more than willing to buy it, because they are already familiar with Microsoft from their everyday use of Windows and Office products like Word, Excel, etc. This is why Microsoft did well in prefixing "Microsoft" to almost all their products: "Microsoft Windows", "Microsoft Word", "Microsoft Excel," and now "Microsoft Band" and "Microsoft Lumia".

That's why I said people know MS as a computer Compny......

So what's the problem if they see a mobile device coming from a computer company?

No problem at all.......I meant to say brand Nokia v/s brand MS.... In mobile phone market.

coz Microsoft is still more for corporates.

They should have just put Lumia not Microsoft.

So now Microsoft needs to host its own video channel.

No I use windows central.

Take The Ms channel to another video sharing site that show windows some love!

Sounds like Microsoft is closing the channel, not google. I think it's a good idea.

I stopped using Chrome since long time, (also uninstalled it from my PC). I have never used Google+ although automatically I have an account because of my old Gmail account. I only use Youtube. I don't like Google products and yeah I hate Samsung too.


I don't think Google is screwing Windows Phone because they're worried about WP in the smartphone market per se, they're defintely more threatened Bing which has been growing and improving at a very quick rate. If any company has what it takes to make a search engine as good or better than Google it's Microsoft with Bing. It's not there yet but the feature gap is narrowing quickkly, the more sucessful Bing becomes the more Google has to lose in their biggest cash cow: ADVERTISEMENTS

no they fear windows phone more which will affect their market share. if google supports like how Microsoft support othet too ppl will start buying WP like hell.

I use YouTube a lot for information and how to's. I would miss it if they close the channel without transferring the videos.

I don't care for the Google ecosystem either. I do use Metrotube to view Youtube videos. After all where else are you going to get all of the clips.

sorry to say google. im not fan of your apps at all except u tube which i appreciate. rest every thing u have made is crap. here is the list of crap. G plus
G hangouts
Gmail
Android
Gmaps
G drive

I wish there's sth other than YouTube that windows can use n also has more functions than YouTube. I guess the wind blows where ships hate.

i mean i want to leave u tube also. Microsoft should start their own video engine or should be buy VEVO.

What the heck... That's so random and unnecessary

I used to use this channel to introduce my friends to the system, was very well produced videos.

No. Cnet looked promising but lacked in-depth coverage

Microsoft should really have their own "you tube" Posted via the Windows Phone Central App for Android

that's what i want them to buy vevo

Nope. I don't use anything Google. Haven't for over a year now.

google and youtube are completely blocked on my end. Haven't used any of google's services for over 5 years and 4 months :)

i don't care if they change channels as long as adam gilles+windows phone is still there!
adam is loooove

MS should just go ahead and develop (or buy) a similar service. The lack of an official YouTube app after all this time really leaves a bad taste in my mouth and makes Google look small, especially in light of MS going out of its way to offer services for Android. I'd switch to a YouTube competitor in a heartbeat.