Microsoft and the duo user Part V: The 13 companies building Windows 10 phones
Back in 2006 Microsoft enjoyed double-digit market share as the leader in the smartphone space. In 2016 the company is barely scraping by with 1% of the market to boast as its own.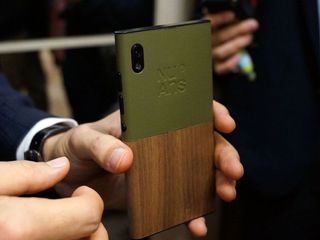 Before smartphones became the personal computer of choice in the consumer space beginning in 2007 with the advent of the iPhone, Microsoft and its partners maintained a respectable presence in the market. It was a niche space of business users and geeks (sorry, enthusiasts), but partners such as HTC helped Microsoft enjoy a position of power among those who wanted more PC-like functionality from their mobile phones.
When the iPhone hit the market, it found the sweet spot between functionality and ease of use and was hit for consumers. The iPhone and Android devices that followed and employed an iPhone-like touch UI were a hit. Consequently, Microsoft's dominance in the smartphone space took a hit from which it has never recovered. Like Jesus' disciples scattered when Judas and others came to retrieve him from the Garden of Gethsemane, Microsoft's phone partners began scattering in support of Android after Apple changed the game.
The struggle is real
Despite attempts to claw its way back from the abyss of consumer rejection, with disruptive "reboots" and "revisions of its mobile OS, few OEM partners ([despite 25 partners launching phones in 31 countries](http:// /microsoft-reveals-coship-mobile-new-windows-phone-oem)) responded with the embrace of the platform Microsoft needed. Nokia, of course, was the exception.
The partnership between Nokia and Microsoft became, what many would describe as an unhealthy co-dependency. That Nokia produced more than 95% of Windows Phones rested uncomfortably with many. The success or failure of both was equally intertwined. Microsoft's purchase of what was effectively "the entirety of the Windows phone business" in 2013 was seen as an opportunity to bring manufacturing in-house and create a greater hardware and software synergy to increase development and speed to market. Things didn't work out as planned. Criticisms of the purchase aside, had Nokia fallen into the hands of another buyer, Microsoft's mobile phone fate may have been even worse.
Before the much publicized Microsoft write down of the Nokia purchase there was another negative variable that presented itself. With nearly 100% of Windows Phones in the market being Nokia/Microsoft devices (and the preferred brand by most users) Windows Phone had begun being seen as synonymous with Lumia and Lumia with Windows Phone. This view was a disastrous perception problem for the platform and potential partners who Microsoft desperately needed to invest in it. HTC with the 8X/8S and other potential partners simply didn't stand a chance.
Manufacturing partners saw little opportunity for success in a market dominated by what had become first-party hardware. This conundrum was further enhanced by the enduring limitations to modifying the Windows Phone software which would allow OEMs to differentiate their phones from competitors as they could do with Android.
A friend in need (or just the two of us)
So now, in 2016, with the Nokia purchase effectively a bust and Redmond's attempts to control all aspects of its phone business through the acquisition of Nokia's Phone division having scared many partners off, Microsoft has been left with few "friends" of its mobile platform. Yet, as in life, everybody needs a friend. Especially when you're hovering around 1% market share, you have lofty ambitions of success for the mobile component of your unified platform, your rivals are eating your lunch and smartphone consumers are asking "what's a Windows phone?"
That said, the Universal Windows Platform is here. There is now effectively one Windows on all form factors. Windows 10 is not just another mobile OS contending with rivals based on the old "mobile platform vs. mobile platform" rules. Windows 10 Mobile is a component of a single unified platform with a shared core and it benefits from the synergy of the entire platform and the devices it supports. One may be inclined to view Windows 10 Mobile as just another reboot of the mobile OS. That would be an error. It is part of a precedent-setting industry first, as a single portion of Microsoft's Unified Windows Platform. And though success is by no means guaranteed, Microsoft has changed the game with Windows 10, the shared Core, the UWP and Continuum. Things are different now.
And make no mistake, phone manufacturers and PC OEMs alike have taken notice. The iteraton-focused smartphone model is leading to a dead end as manufacturers find it harder to differentiate their high-end phone hardware from rivals. The PC market's loss of ground to personal computing devices such as smartphones and tablets has also put PC OEMs in a difficult position.
An ultra-mobile PC or Continuum-powered Windows 10 Mobile phone device is a natural solution to a declining PC market and natural evolution to the plateauing smartphone market. A device that physically rides the line between phone and PC and is supported by a unified platform of software, services and a leading cloud computing platform presents a unique investment opportunity to both phone and PC manufacturers.
In a smartphone industry dominated by Android, where making a profit is difficult even for OEMs such as Samsung, many manufacturers have begun to look beyond the saturated Android option. Windows 10 Mobile and Continuum-enabled phones are a unique, forward-looking solution that addresses the challenges PC and phone manufacturers are facing. It is also a "less competitive" investment than Android given the comparatively fewer partners who have embraced the platform. And for OEMs who only want to diversify their portfolio, while continuing investments in Android, it is a sound option. Even if they wish to reuse hardware used for an Android device.
Who's on board
So given Microsoft's plight as well as their innovation and competitive advantage, where does the company stand with partnerships? This is a critical question. Microsoft has, as part of its retrenchment strategy and move to a Surface model, backed away from being a phone manufacturer and moved out of some critical markets. If Microsoft is going to succeed, as it did in the PC space over the past decades, (and as Google replicated with Android) partners are key. So who's on board? Let's take a look.
Back in 2015, Microsoft announced 25 partners around the world. The infographic below gives an idea of the distribution of Windows phone based on OEM support at the time.
Since that 2015 announcement many of those OEMs, to my knowledge, have not launched a new Windows 10 Mobile device. Below we will look at 13 partners who have recently launched or will be launching Windows 10 Mobile phones in the near future. As some of these manufacturers have or will be launching multiple phones Microsoft is represented with at least 17 Windows 10 Mobile phones between these 13 OEMs in addition to the current Lumia's in the market.
Swipe to scroll horizontally
| Rank | OEM | Windows 10 Mobile phone | Continuum | Company Location |
| --- | --- | --- | --- | --- |
| 1 | Acer | Liquid Jade Primo | Yes | Taiwan |
| 2 | Alcatel | Fierce XL | No | China |
| 3 | Alcatel | Idol Pro 4 | Yes | China |
| 4 | Coship | Moly X1 | No | China |
| 5 | Coship | Moly PcPhone W6 | Yes | China |
| 6 | Covia | Breeze X5 | No | Japan |
| 7 | Cube | Name not yet known | Yes | China |
| 8 | Freetel | Katana 01 | No | Japan |
| 9 | Freetel | Katana 02 | No | Japan |
| 10 | Funker | 5.5 Pro | No | Spain |
| 11 | Funker | 6.0 Pro 2 | Yes | Spain |
| 12 | HP | Elite x3 | Yes | US |
| 13 | Lenovo | Softbank 503 LV | No | China |
| 14 | Mouse | Madosma | No | Japan |
| 15 | Nuans | Neo | Yes | Japan |
| 16 | Vaio | Phone Biz | Yes | Japan |
| 17 | Yamada | Every Phone | No | Japan |
Analysis
As we can see the claim made by some that Microsoft has no manufacturing partners supporting the Windows 10 Mobile platform are clearly false. Moreover, of the thirteen OEMs we've identified here, there are a total of seventeen phones, eight of which support Continuum. Of course, one of the immediate criticisms presented when OEM partners are identified is that these are "no name manufactures." The assumption is that their contributions to the platform are negligible.
One thing to remember, however, is that though some of these OEMs may not have global reach, they do have influence within the regions they serve. Our own Daniel Rubino made this point clear regarding the performance of local Windows phone manufacturers in Japan when contrasted against the presence of first-party Lumia devices in the same region. As seen in the table from the recent Ad Duplex report the influence of Japanese OEMs in their region is a positive outcome of support from local, and sometimes overlooked manufacturers.
Of course, we'd love to see the likes of Samsung place the full weight of its brand, advertising power, carrier influence and global reach behind Windows phone. However, the collective positive impact of local manufacturers, who know and are known by their regions, like those in Japan, can be a key benefit to the partnerships Microsoft forges with these lesser known OEMs.
It is certain that Microsoft's goal is that local smartphone manufacturers will be strong representatives of the Windows 10 Mobile platform, even at the cost of a diminished regional presence of first-party devices. As we've stressed in the past, Microsoft's 1.5 billion PC install base presence was achieved through partnerships.
Though many Windows phone enthusiasts have grown to prefer first-party devices and sometimes sees them as synonymous with the platform, the bigger picture is one of partnerships. If Microsoft achieves its goal, there will be more partner devices in the market than first-party devices. Furthermore, much of the anticipated audience, given the present low Windows phone market share, will not be hindered by an experience-based preference for first-party devices. We, the tiny, yet vocal enthusiast market, within the echo chamber of social media, comments sections and forums, reflect a particular mindset regarding a preference for first-party devices that is not entirely reflective of the rest of the market. Nor will it be the driver of the platform.
Microsoft has four Chinese manufacturing partners in Alcatel, Coship, Cube and Lenovo. There are six Japanese partners: Covia, Freetel, Mouse, Nuans, Vaio and Yamada. Plus Acer in Taiwan, Funker in Spain, and U.S.-based HP. These partners who have embraced Window 10 Mobile, and those to come are what will drive the platform. Between these OEMs we're seeing a range of devices from affordable to high-end. Future partners, influenced by first-party aspirational devices, will do the same.
Bringing it all together
Part of Microsoft's duo user strategy, as we've shared in previous parts of this series, is to get Windows phones into the hands of users with personal and professional needs by way of partnerships. Microsoft is building a phone for you through a Windows platform designed for the duo user. That platform implemented by a number of regional partners representing where the strategy is headed.
The company is reaching for consumers in the enterprise space. As some of the Windows 10 Mobile devices we've mentioned in this piece, are targeted specifically toward enterprise customers in various regions the platform is represented in an environment where Microsoft has an advantage. HP's support of the platform can potentially expose the strengths of Windows 10 Mobile as a personal and professional device to those who may not have otherwise considered it.
And thanks to the Universal Windows Platform, regardless of your device, Windows is Windows is Windows. UWP brings the synergy of the entire platform to the mobile component of Windows. The cohesion between devices, common development and user experiences is an advantage that Microsoft's pioneering UWP has brought to the platform.
But Microsoft's key differentiator is Continuum. Continuum allows any Windows 10 phone supporting the feature to, in effect, become a PC. As we've seen in this final installment eight of the seventeen smartphones Microsoft's partners have brought to various regions, support this function. It is Microsoft's vision that the future of a Windows phone is that of a phone that replaces a PC:
This vision will require Microsoft's continued support of the entire platform as well as the reciprocated support of OEM partners. We not only see this support reflected in the consistent build releases to Windows across the desktop and mobile and the OEM partners we identified in this piece, but we see a commitment from Microsoft as reflected in this memo to Microsoft partners below:
As we look at all of the pieces together we see a comprehensive strategy being executed. Microsoft's duo user personal and professional approach combined with a focus on the Universal Windows Platform of which mobile is a part unifies the ecosystem. Partnerships with regional and globally recognized OEMs and efforts to bring apps to the platform via the app Bridges, Xamarin and the Bot Framework, help to integrate much-needed support to the ecosystem.
Though success is by no means guaranteed Microsoft is committed to developing the ecosystem and the partnerships that are key to the success of the mobile component of the UWP and their duo user strategy.
Wrap up
Finally, these manufacturers have brought their Windows 10 Mobile phones to market within this last year, or will be releasing theirs in the coming months. These recent commitments by OEMs to Windows 10 Mobile reflect the confidence that they have in the Windows 10 Universal Windows Platform and Microsoft's continued support of the same.
Though some industry watchers and critics have an opposing view of Windows 10 on phones and Redmond's commitment to it, one must be careful not to impose their views on a growing list of OEMs who clearly have a different perspective. We cannot to transfer our feelings of disappointment to manufacturing partners, assuming they feel the same. It is certain that they have measured the risks and necessary resources and deemed Windows 10 Mobile a calculated and solid investment toward their individual strategic goals. They are, after all, investing their money to that end. And if there's anything we can agree on, money talks.
So, tell us, were you aware of these thirteen OEM partners who are making Windows 10 Mobile phones? Are you aware of any others? Does knowing of this level of manufacturer support change your perception of the state of the platform or where it is headed? Let's hear your thoughts in the comments below and on Twitter !
If you missed any parts of this series catch up here!
Windows Central Newsletter
Get the best of Windows Central in in your inbox, every day!
Jason L Ward is a columnist at Windows Central. He provides unique big picture analysis of the complex world of Microsoft. Jason takes the small clues and gives you an insightful big picture perspective through storytelling that you won't find *anywhere* else. Seriously, this dude thinks outside the box. Follow him on Twitter at @JLTechWord. He's doing the "write" thing!
Thanks for reading folks! Partnerships are a key part of Microsoft's strategy. These 13 OEMs and thier 17 phones do show that manufacturers have confidence in the platform. Of course Microsoft will need more support in more regions, but its great to see over a dozen OEMs embrace Windows 10 Mobile and the UWP within it's first year despite the tone of negativity perpetuated by a lot of negative press about the platform. As businesses with strategic goals, they evidently see something in Microsoft's platform in its current state and future projections. Hopefully, we will see other OEMs jump on board soon! So what are your thoughts? Are you surprised, disappointed or unmoved by 13 OEMS who have committed to Windows 10 Mobile in its first year? What are your thoughts? Are there others? LET'S TALK!!!

I think they should have applied that same focus they did with Surface to highlight Windows, as they should have done when they bought Nokia. Stop apologizing for Microsoft's incompetence, you don't see any other top tech companies do such idiotic moves.

I think they would have if they really wanted to be a phone manufacturer, but from what I have seen from the beginning, that wasn't what they wanted to do. As far as the Surface is concern, it was a concept piece to show off the capabilities and flexibility of Windows 8 to their hardware partners. You can tell by their lack luster distribution and marketing. As for the Nokia purchase, that was the Ballmer dream of competing with Apple head on...but that has never been MS's way. MS has always worked through outside hardware manufacture and because they still need these partners for Windows, they can't afford to isolate them from any of their money making options...especially with Android swooping in.

What idiotic move? if someone else bought Nokia microsoft would have been ******ed. They bought it and got the technology they needed quick time. Only time will tell going forward how important that purchase was.

While it is true, MSFT partnership and purchase of Nokia fizzled, they are in business and have been for many years. Businesses take chances; some workout some do not, the good ones recognizes their losses and change. Nothing idiotic about that, it's just doing business.

Wondering has anyone heard any recent info on the release of the alcatel idol pro 4, i have the fierce xl but it's damaged from me dropping it, and currently considering the X3 but would get an idol 4 pro if it release soon

Wondering this myself... I opted not to get the fierce xl hanging on the 640 until the Idol Pro 4 arrives. I thought it suppose to make its debut in July but July came and went.....

Since this passed FCC certification back in May, I think they were/are simply waiting on Windows 10 anniversary update to be released. If I had to guess, we'll get T-Mobile to announce availability later this month. I'm interested in this phone as well and want confirmation it supports Microsoft Wallet (NFC).

Every Windows phone partnership has failed miserably. Why would that suddenly change? Microsoft certainly hasn't changed their platform very much, certainly not enough to make any difference to Joe consumer or Billy business. They will still see a better experience on other platforms. Posted via the Windows Central App for Android

Nice effort, but it seems too late for Ms. They are gone...

I agree that a partnership is essential for the strategy, they also do help out developers, engineers and others in the OEM space in producing hardware which is nice and I might be working on a prototype myself ;) No details to give out yet though lol.

One thing is for certain, this is the last roll of the dice for WM. No more re boots, no more this is the answer this time around. It simply must fire now.
Maybe they can build a sustainable corporate led niche, time will tell.
I hope so.

...Windows phones into the hands of users with personal and professional needs by way of partnerships. Microsoft is building a phone for you through a Windows platform designed for the duo user.

What would be a Windows alternative with SD615-ish CPU, 2/16GB memory and FHD display at $180 + taxes? Or $200 + taxes with added fingerprint sensor? Available in Northern Europe? From any of those 13 OEMS or any other manufacturer? None. Oh, but if I'm only interested in personal use, then Microsoft does not have Windows phone for me, right?

A keyboard with dock on top, detachable mouse and a single power supply for both phone alone and keyboard interface would greatly improve continuum mobility. Mouse wirelessly connectrd to keyboard and keyboard docked to Phone. A single extra piece. That would really be a step foward for now. Posted via the Windows Central App for Android

MS doesn't need 1000 partners. They need the "right" partners to succeed. One would be Samsung and some Galaxy phone with Windows. LG and HTC would be others. IMO

While I agree, I'm not sure it needs to be the big names from Android phones. They just need to be quality devices. For example, HP isn't exactly a big name in the phone space, while they have had a handful. The Elite x3 is shaping up to be a beast of a device by all accounts. Personally, I think it's a bit on the large side for me, but I can't deny it's an impressive device.

But atleast HP is a known name, many of these other OEMs are not even sought after or associated with cheap low quality hardware manufacturers, it in no way is gng to help W10M efforts. WC doesnt want to admit(though I think they'll acknowledge it in pvt) that MS screwed up in handling of Nokia, no one dares to lose a brand name and deep distribution channel network like Nokia's( Non US markets) and expects to bounce back.

I wouldn't even call HP known on the mobile side. The last big thing they tried was buying Palm, which then got mismanaged and sold to LG.

@Tom Westrick, in fairness, that was a debacle oriented around an individual, short-term CEO who joined after the acquisition, effectively said it was a mistake to be in mobile and consumer space, shuttered that work and tried to spin off their entire PC division too. He was fired for all of that after only a very short time at the helm during which he destroyed billions of dollars in HP value, but the damage to the Palm unit was deemed not correctable, so at that point it was too late to do aught but sell off the meager remnants. I don't think that's necessarily indicative of HP's overall ability to work in the mobile space.

@Techiez One thing to remember about these OEMs is that though most do not gave global reach, the are known and gave influence in the regions they serve. So though, names like Samsung are desirable, we can't dismiss the benefits a growing list of smaller manufactures in different countries around the globe will have. :-)

A $700 fake metal phone isn't a beast. You can get the same specs for half that price with real metal. The X3 is an embarrassment. Posted via the Windows Central App for Android

An iOS ran 950 would beast out any iPhone 6s...and it's plastic. What does metal has to do with the prowess of a phone? The 650 has a metal frame, but the 640 is still the better phone. Metal...smh.

The 950 maybe has a slightly better camera than the iPhone, but the A9 would run circles around the SD808. That and the app gap make the iPhone way more capable and powerful. When you are paying $700+ for a device, the materials and hardware need to be there. Fake materials definitely aren't ok. Posted via the Windows Central App for Android

True, the camera on iPhone 6S is not as good. The GPU on the A9 chip is insane though. Super smooth operation everywhere in iOS, even 3rd party apps.

I don't disagree with you in regards to the A9 processor, but the overall experience of the phone is better with the 950 than the iPhone because it offers more options. You mentioned the camera, let me add the ability to change looks, the ability to add storage, the ability to change battery...a very useful option, and even continuum. You can do more with the 950 hardware than with a iPhone 6s which is what makes it beastly, not the metal shell, going back to your original statement. Besides, plastic is just as real as metal. Both can look shabby or very nice. But one rusts faster in the salt air. :)

Aluminum does not RUST. and plastic cracks.

You're correct, aluminum doesn't rust because it doesn't have iron in it, it corrodes into aluminum oxide...And plastic does crack.

LOL fake materials? As you may know poly is far superior for a phone if we are talking about quality. I know that people need the metal blingbling and I hope the next windows phone will please fashon addicts but at least let's not spread BS.

When the Surface Phone comes out, it'll be a different story. Surface line of Tablets and two in ones changed the industry. Given the idea of ultimate design by msft for their very own Windows, OEMs started to realize there's a positive outlook for this kind of thing from the consumer. It's always quality and design language that matters over namesake. I hope everything goes North with RS2 and Surface Phone.

The only way a surface phone could make a dent in android, let alone the fashionable iPhone is to make an arm based phone and a PC based pro phone. I love my current windows phone and the functions that comes with It, but I don't seee people dumping their millions of purchased apps in a thriving ecosystem. Now if I can buy an apple app and not have to repurchase the same app on windows that would be a plus but that ain't going to happen.

I stopped dreaming of Surface Phone. My gut feeling it won't arrive just like Santa Claus.

But at what cost I can't afford to buy an $800 phone

My biggest dream related to this, is still a Sony Xperia phone running W10M :D i know Sony and Microsoft is competing in the console market, but it shouldn't mean, that they can't work together in other territories. :D

I think a Sony Windows 10 phone would be a Beast. Sony has some nice water resistant phones.

Windows phone is in odd terrority where the OEMs don't want their phones look the same as other OEMs. Hence, Android is better choice for them.

In my opinion what Microsoft should do to really differentiate themselves it to make server based VMs for users of Windows 10 in Continuum mode. So basically when connected to a wireless network or wired connection through a dock you have access to x86 apps that are installed on a server VM. To a user they wouldn't be able to tell the difference between a regular app and an x86 app because it would be able to handle the switchoff. It would be similar to doing a remote desktop to another computer but it would have to be more seemless. This would give the advantage of having the full power of x86 without having to put a power hungry x86 chip in the phone. I think it would have to be wired or wireless instead of cell data (though you could always add a switch for that) because I don't think most peoples data plans would last very long with that kind of continous communication.

That would be a good idea, think I've read somewhere that a vendor had that in the works. Since it would be in the virtual space, data would not be an issue; keystrokes and screen data would be what was transfered. This would be a problem if you were trying to transfer data between your phone and the virtual space...

That's not a bad idea. We have pretty much do the small at our work. Have low end desktop micro pc running on virtual machines and it pretty much does what we need it to do. (we use engineering software btw) Posted via the Windows Central App for Android

They basically have this ability in Azure, it's called remote apps

I hope this all works out but seeing as the large manufactures and long time partners in the PC space, such as Samsung, so far give Windows Mobile a no vote they have a huge uphill battle. Even speaking to people I experience a lot that immediately cringe when they here Windows thinking Windows 8. People to this day confuse Windows and Windows 10. Even worse is the fact that most media prefers to bash Microsoft and give others a free ride for similar behavior. Combining that with Microsoft's murky direction, at least from the outside, and I see a lot of consumers and manufacturers afraid to take a risk on Microsoft as they are not sure or confident they gave their heads screwed on straight. As a fan even I have my doubts. I see glimmers that they have great things in the world but Microsoft has had a history of messing it up at least as often as getting it right. At this point I just hope their plan, whatever it is, works out.

This is something I've sort of wanted as well even if it was (realistically) a paid subscription like office 365. I would imagine it be a simple app like remote desktop but you sign in with your Microsoft account and presto, access to a remote windows desktop (that you don't need to have a setup for yourself). Alternatively pro users could just use the remote desktop app to connect to their own (which is what I do today and is amazing).

I've mentioned the same to others. It looks like HP is attempting this on the enterprise level but it would be good if there was an option to connect to your own personal system for smaller businesses and consumers. I still think what Microsoft should have done when they bought Xamarin was leave the high costs in place for developers unless they met one stipulation. If they agreed to check the box and do the little extra testing to post the same quality app to Windows as they do to iOS and Android then the costs would be waived. From what I saw the costs for Xamarin could easily reach into the 5 figures or higher. If a check box and a few hours of testing to post to Windows could save them that much money I could see a lot of businesses opting to do it. I would even say give them priority support. If they choose to leave that cross platform box off and use it only to develop for iOS and Android then keep all fees in place. I bet we would have seen an uptick and apps released for Windows as developers did so just to save money.

@cr_buck, I think that's a great idea. I suspect Microsoft went the direction they did because they concluded that their bigger problem was with losing developer interest in anything Microsoft, over the perception that Microsoft is their enemy. By making it freely available to everyone, they hoped to gain a lot of good will and begin to reverse the perception that "Microsoft are the big bad guys in Redmond." There are decades of Gates/Ballmer animosity built up due to some really rough business practices. Microsoft rightfully earned a lot of that ire. They've been a different company for a while, even while still under Ballmer, but I think they feel they need to swing the pendulum far in the opposite direction to get to a point where the market as a whole at least views Microsoft (as a company and brand) favorably. Great products can still flop if everyone wants the company putting them out to fail. There are big name apps that have said they will not put out a Windows version -- that's based on old animus. Right now, Microsoft is trying to prove that it's different. Changing perception is hard. It takes big grand steps. Buying Xamarin and making it free to everyone, even for use on competitive systems, is one way of doing that. I still like your idea though. :-)

I would love to have 1% of the world phone market... What's 1% of a couple of billion? You don't have to be the top dog, just a good dog. Posted via the Windows Central App for Android.. But waiting for the HP Elite so I can get rid of this junkie Galaxy S5...

Except Q2 unit market share was ~ 0.3% and big chunk of those still WP8.1 devices. MS sold 1.2M devices, OEM a few thousand more and market being ~350M devices.

That's quarterly sales, not total in the wild. Posted via the Windows Central App for Android.. But waiting for the HP Elite so I can get rid of this junkie Galaxy S5...

Yes that's called installed base. W10M is even smaller in that. 10-15% of that ~1% installed base Windows phones hold

Thank you. That's why it still makes sense for small vendors to make WPs. You don't need a big piece, but you do need something steady. Ultimately, you just need a profit.

Probably safe to say that consumers are not convinced by these OEM's seeing as the install base of Microsoft's mobile platform continues to decrease every quarter. And the reason people were draws to Lumia's was Nokia's commitment and range of unique features they brought to WP. From top notch cameras, glance, super sensitive touch, OIS, wireless charging and other features and apps they blew away every single other WP OEM at that time and that legacy lives on today. I think as far as current Lumia owners are concerned, thats the bar that has to be met and surpassed for any OEM to see anything approaching that level of support from the buying populace.

More articles but less phones, I'm tired of it. None of the non-Microsoft phones listed above is available in my country.

And if they were I wouldn't buy it. I only know and trust 3 manufacturers. Apple, Nokia and Samsung. And will only pay premium prices for those. Microsoft broke my trust with the software shipped on the 950xl.

They care more about Android and ios than their own platform (hint: MS Garage). Sent from pichke materine

I thought the same. Surely this platform holds much promise and i believe Windows 10 will continue to grow with OEM's.

@microsoftjunkie I agree. :-)

Continue? Posted via the Windows Central App for Android

Pie charts? Could you please give us numbers as well. For example despite the number of OEMs in the Japanese market isn't the total number if units moved just as important?

Those numbers are very difficult to come by. Most companies rarely release actual numbers of sales or shipments. Instead, we have to rely on external companies who estimate based on store checks.

This history is incorrect to a certain extent. Legacy Windows Mobile was never dominant. Prior to the iPhone, the dominant smartphone brands were BlackBerry in North America and Nokia in the rest of the world. Posted via my Moto X Pure Edition using the Windows Central App for Android

Hold up. 1% market share is probably still not the lowest point. The lowest was in 2012, when out of the 4-some percent vast majority were old windows mobile devices, and not windows phone 7.

Windows 10 Mobile isn't going to get any big name manufacturers like Samsung, LG or Huawei because they can't make it "their" phone. Even though the Galaxy S7 and Huawei P9 both run the same applications, the interface and featureset of the phones is very different. This allows the manufacturers to build and market their devices to a particular segment of the population, and allows manufcaturers to bake in certain features (multi-window, for example) that later show up in AOSP. Windows 10 Mobile doesn't allow this level of customizability for manufacturers, so the only ones making the phones are manufactureres with little to no global marketshare and nothing to lose. Continuum is the biggest selling point, but it's not a good one for consumers (I've argued elsewhere it isn't good for enterprise, either). I'm not going to replace my laptop with a blown up phone interface. If a user's computer usage is so light they can use UWP apps for all their computing needs, they could also get by with a Chromebook (especially once Android apps are included) or an iPad, both of which will have all the services the user could want (including Microsoft services), and an easier to manage OS than full Windows.

I dunno, I went on vacation with my 950Xl, dock, keyboard and mouse and it was great to have the option to blow things up on a big screen to be able to sit back a bit and even do a little work when called upon (involved VPN, rdp, web apps that worked incredibly well on edge)... All on one device.

So, instead of bringing a laptop with you, you essentially brought the individual pieces of a desktop and put it all together? That sounds a lot of wasted time and effort. Laptop: Open, start working. Full, native x86 support. Charge once a day.
Continuum: Carry separate dock, keyboard, mouse and necessary cables wherever you go, in hopes that you find a display to use. Be stuck with blown up mobile apps. And why would you trust all your data on a single device? What if the phone is stolen?

LOL!!!, The worst thing is that I know nobody that uses Windows 10 Mobile built-in VPN protocols. I've been through several enterprises and each one of them use their own solution to connect with VPN. Not even OpenVPN for Windows 10 Mobile. I agree with you. It's easier to carry a Laptop or even an Android/iOS tablet which supports several VPN clients. The saddest part is: Who in this world go on vacation to work? Aren't they capable to delegate activities?

my clients thus far uses cisco anyconnect and it worked great. In regards to work on vacation, sure it's nice if you have a cushy secure job government or something or maybe you're the boss. Unfortunately, I'm not part of the 1% and sometimes you just need to be able to keep up ontop of some activities. The working life can be cruel and cutthroat sometimes :)

It's no better with Windows 10 PC. Native IPSec is useless. Kinda strange that IOS has no such limitations.

Some people have their own business and don't have the resources to delegate all activities.

Yea I ended up bringing a ton of stuff because I didn't know what to expect and didn't trust it really. Honestly I even had my little surface 3 with me but that's more the wife and kids toy. In the end I learned that, no I don't want to connect continuum everywhere, I'm on vacation after all and not supposed to be staring at my phone. On downtimes, I typically only want to connect at my hotel room where there is a TV and hdmi... or if not on vacation at my remote office that has the stuff anyways. It was great non work wise too, all the photos I took on my phone I could recap daily with the family on the big screen. Even on my dslr, cause I have a flash air card and I'm able to connect to the card from my phone and also view up the photos, albeit not as quickly. Continuum dock and cables all fits in half the packaging they give you. I didn't bother with HDMI cable cause the TV had that already. I traveled with a Logitech K810, and after the trip, I tried the Microsoft folding keyboard and that thing is brilliant. I may get that or wait for a gen2 if there is one. I can't use a touchpad, so I also travel with a BT mouse. The foot print for that is quite a bit less than a laptop, packs easily into all the different nooks and crannies of carry on luggage and I don't have to take it out at airport security lines. I could go even less and just bring my microsoft wireless display adapter and deal with the bit of reported lag, not playing games anyhow. For files, I'm using one drive quite a bit nowadays to make sure each device I use, as access to what I absolutely need, anything else, I RDP to something or connect ot my NAS. Ok maybe it *sounds* like a lot of things to bring, but it's way less and optional, depends how you want to interact.... absolute minimum is probably wireless display adapter and phone... just control all from your phone.

100% agree with your comment about continuum.

The problem with customizability for manufacturers​ is that if each manufacturer customzied, update to sytem would slow down, just and android. Right now android is roughtly less than 15% at lastest version. Eech company has differnet customized original android, each phone model number has differnet build. Then each phone has differnet timelime of receiving update. Andorid M is out in august this year, but accroding update time fram, update to phones start least december this year, some phones will start next april. By then andoid O will be introduced, most phones still stuck andoid L or older. if windows phone do that way. what will happen ??

@Tom Westrick The thing to remember about Continuum is that it is not even a year old. The first devices on the market that utilized the Windows feature were the 950/950XL which hit the shelves late 2015. As I shared, and I believe you read and disagreed in Part IV of this series, Continuum is "forward looking." The implementation and "infrastructure" around it we see today are the early stages. Nothing begins in a mature state, not even the iPhone and the fabled App Store model. :-) Things started out in a pretty immature state for Apple. A very immature OS with missing features copy and paste, I believe no video recording, very few apps, Store came later.) But the "infrastructure" of the Store and iterations to the features brought maturity. Negative assessments of the iPhone in the early state due to those and other short -comings weren't forward looking. What Apple was bringing to the table on a large scale was "new". What MS is doing with Continuum on a large scale is new as well. We may find early negative assessments based on its current state not foward-looking enough. Just a thought. :-) http://www.windowscentral.com/microsoft-and-duo-user-part-iv-hey-unbelie...

agreed. However, in the windows mobile space...legacy windows mobile had 10 times the market share that the recent windows phone OS's have had...thanks to the piss poor development by NUTELLA>..

Legacy Windows Mobile had 10 times the smartphone marketshare of current Windows Mobile because most consumers didn't own smartphones, they owned feature phones.

It does not matter what they owned. Back then, Windows mobile 6 which is what my 620 was, had 10 times the users that w10m has.

@Steve Adams, what phone was the "620" you had that ran Windows Mobile 6? Do you mean the HTC S620? If so, I don't believe that had 10 times the number of users that Windows 10 has, but if you have data that supports that, please provide. I think that had a fairly niche userbase. I too was a Windows Mobile user in that era (various Palm Treos, which did have a similar form factor to the S620).

Same goes for WP vs. W10M

I've been voicing out since day one that Nutella is the Grandmaster Glitch surrounded by his useless grimbots. I personally think his leadership is flawed. Bring back someone like Balmer who can shout "developers, developers, developers!".

Nowadays, making a profit out of hardware is very hard. Probably that's why all android OEM:s put their own skin on top of the OS and preinstall apps which you can't uninstall. Since W10 doesn't allow this(which they not should btw)the only way to make money is out of the hardware.. Tough situation:(

I'd disagree. An OEM does not get any profit from customising their skins, instead they get it through the sale of their hardware that the skins happen to come with. It's just a decorative touch. Skins may help differentiate hardware and thus increase sales slightly, but it is surely without doubt the actual physical product that makes a decent profit, because isn't that what people want to buy? Take the iPhone. It costs a lot less to manufacture the hardware than what it is sold for. Hence Apple's large profits.

Yeah, you're right about that the skin itself doesn't generate any profit but It's a way to stand out in the crowd, now that most android phones looks almost identical. There are ways to enhance camera functions, audio functions and so on. It's a selling point in a way. But like I said, i wouldn't want this option on W10M. But the biggest point(or worst) is all the f*****g third party apps installed on android. Don't know how much OEM:s get out of that but they surely don't put them in your phone for free. Just a thought :)

Oh without doubt, yeah. W10 is thankfully very clean and not fragmented. And I can now see what you mean now about those apps being pre-installed, yep, can see how money is made there.

I decided two weeks ago to take at least a year off from Windows Phone. I have never owned a smartphone other than a Windows phone, going back to the HTC Trophy. But, since Microsoft will have no new phones this fall, I'm going off the reservation. Frankly, I have felt like I am more committed to Windows Phone than Microsoft. I bought an HTC One M8 off of Swappa to replace my Lumia Icon. It arrives tonight, and I feel like a kid at Christmas. I will finally be living in a world where, when someone says "Don't you have the XYZ smartphone app?" I won't have to say, "No, I have a Windows Phone; that app does not support Windows Phone." It's a world that Microsoft will have a difficult time luring me back from.

Enjoy. Nice device and you will be so happy with actually having apps that work, work right and are available.

Jason. Once again... Nicely done. I do believe windows stand a chance. When consumers see that windows platform is not a ironic device like on other platform that their devices are a repeated OS with a different mask, they would see windows as an option. What is hurting windows mobile devices for now is the available apps which as you rightly said, Developers will start to see the potential that the UWP has and will slowly jump in the ship. I do believe it will be the new phenomenom, that is if Apple and Google don't start to release devices with the pc-mobile capabilities before the microsoft and partnership do.

@elvirbelize Thanks! Hopefully MS can harness the lead they have with the UWP, effectively communicate the benefits of the UWP to developers, bring more apps on board and through OEM support, get WP's in more hands, keeping it visible, and eventually growing "in the wild." :-)

I wasn't aware, but it makes little difference to me..... Since i believe Windows will ultimately find a place and grow..... It's a good product. People always make fun of MS and it's users, and sometimes even wish the company would fail and drop off the face of the map. Had i been part of that group, i would not have enjoyed all the great products they have been putting out....xbox is amazing, zune was my favorite mp3 player, Surface started with me at my company and they are rolling out out this year for 3500 employees (not all at once of course), I love my band . So, i recognize that MS had had blunders..... Huge ones..... But man, they still put out some amazing products! Windows mobile will be successful. Even if it doesn't, my 950xl is still awesome

Except, all those products were mediocre compared to their competition. There were much better experiences available on other platforms and devices. Surface Pro was the only stand out and even it is a tough sell for most people. Posted via the Windows Central App for Android

It depends on what the user wants and needs.....we'll just have to disagree on what is mediocre and what better experiences are.

If you're basing it on user wants and needs, then sales prove they were subpar experiences. PS4 easily outsells the XBone and no one bought Zunes. Even Surface numbers aren't that great. Posted via the Windows Central App for Android

Is the Ipad Pro better than the Surface Pro? I believe the Ipad Pro sold more than the entire Surface Line not that long ago....and I don't see where that makes my experience with the Surface Pro subpar compared to that of the Ipad Pro....The Ipod video (I had an 80 G one) was not a better device than the zune HD...The XBone is not subpar to the PS4....there are many advantages to having the XBONE experience, but true there is no arguing that PS4 is more popular....doesn't make it superior. And by the same token, there is no phone out there that can replace the experience I like with the 950 xl....not even ones with Snapchat and PokemonGo, although, I am happy to have a Starbucks app now. Its nice, but these apps are just ways of doing things that are not life changing for me, not enough to make me switch.

Yeah, they are all sub par compared to the competition. While you may like the experience, it doesn't work for the majority and doesn't mean they are comparable. The Surface Pro is maybe the one exception, but even then it is an ok laptop and crummy tablet. The iPad Pro is a crummy laptop and a great tablet. Posted via the Windows Central App for Android

well...with the xbox one VS ps4..let's see. maybe the fact that on PS4 you can actually RESELL the games you have pucrhased on discs, and on xbox you cannot...how about that

We are reselling all our xbone games once we played it... and at correct prices. So someone must have mislead you with that kind of crap.

MS Didnt market the Zune like Apple marketed the iPod, so ad penetration was non exsistent. Zune was a far superior platform software wise to iTunes, I also think the online experience of xBox live is far superior to the PlayStation Network (I own both). I dont own a Surface but I do prefer Windows 10 to MacOS though.

There would be a much larger economic fallout if Microsoft "dropped dead"... Cynics don't always have it all figured out like they wish they did.

The article pic made me check the nuans neo kick starter, I guess they'll just drop the project? :*( I like it just for the built in card holder even lol)

Change the UI people will love it.. Every body I know who doesn't use wp says the ui is ugly... I agree the ui is agree back then android had lower market share than windows phone and had no no apps but people and manufactures went onboard except windows with the reputation among pc users and Microsoft influence??? Bottom line consumers dislike the GENERAL DESIGN LANGUAGE OF WINDOWS PHONES..... Change that and you will see.....

Even when that design language was getting the Consumer's Choice award? See Wikipedia for more.

The real award comes from consumer not some fanboys conducted surveys man!

I'm not talking about fanboys or such. It's about *general* impression about the design itself. And that's *why* I tell you to see about 'Metro Design' at Wikipedia.

Okay metro is another thing and w mobiles ui is another thing.... The fonts the tiles etc chases people away

Does it look different with Windows (Phone) 8's UI? I don't see any differences between them.

Tell me why did windows 8 flop....,? People didn't like the tiles..... Now on they have removed them bringing back the normal start screen but on mobile it's still the same.., if the same people hated it on pc will they embrace it on mobile????? I don't think so

@nasznjoka Hi, I think that placing the struggles of Window phone in the market entirely on the UI is an oversimplified view. There are many factors that contributed to Microsoft's current position in mobile. Not the least of which was a very late "reentry" into the mobile space. Apple got the industry of consumers interested and focused on smartphones, and the iPhone as THE smartphone (which is a very important point) in 2007. Developers interest was piqued, engaged and relationships forged with the store. So Apple had the:
1. Media,(TV, blogs, magazines, large news outlets, etc),
2. Consumers (of all ages and demographics anothe important point),
3.Developers (with essentially little true competition another important point) All the pieces were in place and focused on Apple and the iPhone. Microsoft's business- and geek-focused Windows Mobile 6.x and the iterations it went through from 2007 -2010 were invisible and not desirable to an entire industry enamored by the iPhone and infrastructure of apps and developers support whose relationship (and make no mistake, relationship in just about every area of life is key) with Apple were growing more intense. In 2008 Android hit the market and mimiced much of what made Apple an industry darling. Similar UI, app model, developers support etc. Now as we know not until Samsungs "Next Big Thing" campaign did we we see any hope of anyone breaking Apple's hegemony. But they did it. Now of course as an OEM Samsung has been the most successful Android OEM. Many other OEMs don't have the same testimony. Google as a whole with Android being free, "created" a very competitive space for Android OEMs which pretty much lent to the success of that platforms proliferation around the globe though profits for many Android OEMs are hard to garner. So from 2007-2010 Apple helped the world of consumers fall in love with the iPhone as THE smartphone. Most people prior to the iPhone had no general awareness of smartphones and thier capabilities(they were niche). Google in 2008, jumped in and said, wait a minute, THIS is a smartphone too, with the introduction of Android. Google's secret weapon, FREE OS and partners that began jumping in board from 2008 to 2010. So from the perspective of the general consumers smartphones were iPhones or Android phones for 3 years. And for three years(an eternity in tech) an infrastructure of developers and a maturing app store model was solidifying for Apple and Google and the mindset of consumers. By 2010 when Microsoft finally introduced Windows Phone 7 the world was settling in with the incumbents. Developers resources were already allocated to the reigning platforms. Consumers minds were already focused on Apple and Google, mindshare was by 2010 hard to come by for Microsoft. Media outlets and blogs were already getting hits galore with Apple stories, and Google stories. And wroters who were likely using either iPhones or some Android phone of course painted thier tales with their particular bias. This of course persists and paints readers perceptions, particularly those who search for info and aren't techies. So many of the negative WP pieces through the years have not helped the platform. So in a nutshell, though the UI may be a barrier to some, given the worlds "training" on the static icon, page based iPhone and some Android devices UI the picture is much bigger. Given the struggles of many Android OEMs with a popular platform and popular UI I don't think Microsoft changing it's UI will add much benefit to the prospects of the platform. Just some things to think about. :-)

And one more thing, Windows 10, Windows 8.x, Windows Phone 7/8/8.1, *are* using the same design language, the Metro Design Language that has been changed to Modern UI because of its name.

No, Keep your promises, Work to enhance the platform, and push the platform forward. thats how you make people interested. Microsoft screwed their own loyal users. Numerous times in fact. No wonder that WinMo is a flop. More and more loyal users are now opening their eyes to the crap being pulled by MS. I LOVE W10M user interface, much better than my iphone. HOWEVER, you cannot make up for the fact that In their releases microsoft came out guns' a blazin, with all these awesome features, and promises about devices....then one by one pulled everything back and pretty well w10m is wp8 just with see through tiles. thats the long and short of it.

Yes the pic tells it all. Bunch of no names selling a couple phones each at max.

And even the two bigger names - HP and Acer - are companies with no name on mobile at all and whose brand has had better days (HP) or has always been associated with cheap quality (Acer). Posted via the Windows Central App for Android

Yes HP has a history with phones.. Perhaps in UK its unknown and 1000$ phone + dock will be a bestseller. Who else is selling fake metal grille device with crappy camera and no apps at such a great price.

Yeah, their history is buying Palm and running it into the ground.

Sounds vaguely familiar does'nt it? MS buys Nokia, and then promptly runs it into the ground. Wow.....deja Vu!

yep...what company would be crazy enough to cut that deep in their costs to buy that HP X3 at that riddiculous price?

exactly. It like your shopping on alibaba for an iphone. just copies and general POS phones.

"It is certain that Microsoft's goal is that local smartphone manufacturers will be strong representatives of the Windows 10 Mobile platform, even at the cost of a diminished regional presence of first-party devices. As we've stressed in the past, Microsoft's 1.5 billion PC install base presence was achieved through partnerships."

This translates into MS will not release surface phones en masse across the world.

We, the tiny, yet vocal enthusiast market, within the echo chamber of social media, comments sections and forums, reflect a particular mindset regarding a preference for first-party devices that is not entirely reflective of the rest of the market. Nor will it be the driver of the platform.

Who else is interested in W10M phones

Even they are leaving in droves. Posted via the Windows Central App for Android

@techiez Well, these OEM who are likely investing millions in the platform, likely performed some level of market analysis before adopting the platform. The fact that they are building and marketing Windows phones suggests that as businesses who have much more to lose than any of us, have deemed, based on thier research, that their is a market for Windows phones. I'm no CEO, but I do have a business degree, have been a director, Program Manager and currently own a business. Though there is risk involved in any investment, IF a decision is made to make an investment it is made after concluding that the benefits outweigh the risk. So again, though nothing is guaranteed, barring cynicism, these OEMs have made a business decision which after weighing thier options, resources and evaluating the current and direction of the market, determined that an investment in Windows phone has a market. Regardless of how we feel about the platform, it is worth looking at things through the eyes of those OEMs making the investment.

Just saw this mini ad for the Samsung Note 7...it's Baller status. MS needs to bring some serious heat if they want to compete and be relevant even in the corporate eye. That Samsung Note 7 looks to be business minded with it's stylus and phablet size.
I'm rooting for MS but man...I'm a lil worried with the lack of information. I'll stay patient but the more we wait, it seems the more left behind we get.

Stay focused on Surface Phone. They want to make something big, right? They just... hadn't made the reference design for Windows phones, yet. Once they made the reference design for phones like their Surface tablets did, you will see the OEMs will follow the suit, and make people and developers (developers, developers) see the true potential of Windows. And let's not forget, the RS2 update.

Surface phone and headstone 2 are vaporware for mobile. The old song Dream On comes to mind.

I don't think like what you think, except if I am a close-minded one. Well, just one thing: the time will tell.

Tried and tested, quality, support, great specs, wow effect... These are just a few things i look for in a phone. Thats why i got the 950xl and not the (run of the mill, no name, no fan having, bricked in two days) phones released by our local manufacturers. Maybe that fly at the low end but not with the type of phones i want.

"We cannot to transfer our feelings of disappointment to manufacturing partners, assuming they feel the same. It is certain that they have measured the risks and necessary resources and deemed Windows 10 Mobile a calculated and solid investment toward their individual strategic goals." This statement right here hit the nail right on the head and is why I don't count Windows Mobile out or agree when people call it dead. Considering that companies continue to put out phones for it, that the OS continues to get steady updates, and Terry's email about their commitment to it, I can't agree with statements that MS has abandoned mobile. Even if it's in dead last place, the One Windows vision ceases to make sense without some sort of mobile offering on the market.

If it was a solid investment, it would have more than few no name companies giving minimal support. It is a risky investment and thus only manufacturers with nothing to lose are supporting it at all. Posted via the Windows Central App for Android

Hit the nail on the head Bleached. If it was a solid platform and with a solid user base, HTC, Sony and samsung would all be making w10m handsets.

@bleached Every company has differnt core strategies, goals, resources and ultimately visions. One can't take the statement regarding "it being a solid investment" and deem simply because one company didn't see it as such that for the company that DOES see it as such for their business goals, region, resources, strengths and market, that it is not a solid investment for them. Is there risk involved? Sure. That's true of virtually every investment. An OEM investing in the saturated Android space where profits even for big names are hard to come by is risky. An app developer venturing into developing for Apple where his app may never been seen in an inundated App Store is risky. Finallu, some of these "no name" manufactures don't have a "global" brand, and may not be known to many of us beyond thier region, but we must be careful in presuming that simply because they are not on the global stage, and our limited awareness may not recognize them, that thier influence in the regions they serve is negligible. Political views aside, Barak Obama was very influential and well known in the area he served before he entered the national and global stage. The communities he affected, as any local politician or advocate can greatly benefit from local influence, in the absence of a global platform. These OEMs and others that may come, can have a positive impact for Windows phones in thier local regions around the world. And collectively the platform as a wholem I know there's a lot of emotion in these comment sections but
I think anyone watching MS and thier mobile strategy, whether a cynic, supporter or enthusiast, should try to view the pieces of this puzzle with a broad view, taking our time to see what is or possibly happening. . Though many may still have a negative perception, I think some finer points may be added to the discussion that may have been overlooked.:-)

one of the variables not being considered is Nokia's reentry into mobile space with android, a high end android from Nokia would breakaway certain portion on WP enthusiasts

And Gain new users to nokia and android as well. I cannot wait to see Nokias new android sets. Great camera, fast, awesome design etc.

Another great article in this series! I still think that folks get confused with the terms "Windows Phone" and Windows 10 Mobile" due to how they are used in articles, often interchangeably. Even in this article both terms are used, and it's not entirely clear if they are using them synonymously or more accurately as two distinctive products. This is especially true of other news outlets that are less respectable than Windows Central, which I believe is the most accurate, careful, and ethical source of information about Windows.

Thanks for the support and comments!

Great article as always, Jason. But you forgot about the Acer Liquid M330 in that list :D

couldn't they find more irelevant companies?

Its hard to find more irelevant than Microsoft...they had to settle for trading up!

I admire your optimism but lets talk about facts, WP was about 5% worldwide and ship 8m-10m phone a month before Nadella decided to F it, Ballmer/Nokia decision was the only way to keep WP alive at the time and Nadella decided to F it, it is more like Nadella don't want to deal with it(whatever the reasons were) than it is a unhealthy business(maybe it is but we see how BB went). Plus the way Ballmer(7 TO 8) and Nadella(8 to 10, no new phones and take features away) treat their customer of course you won't see mkt share climb. As for the partners there isn't even one meaningfull phone maker on the list, it don't matter when you have a big list of no name guys(yes even HP). I am suprise even BLU don't want to make new WP. I can keep going but it is kinda wasting my breath at this point.

The elephant in the room is why Nadella killed Mobile. As Mobile is cornerstone of Balmer's One Windows (uwp, store etc) there can be no other conclusion that Nadella is on a mission to kill Windows.

Or, he doesn't want to invest money in a failing part of the ecosystem.

He don't want to go after the market that the whole world(7+ billions) buying into? Exactly what he is going after? To me it looks like MS is going down the IBM path right now and the is a dead end.

The whole world was and is buying into Android and iOS, not Windows phones.

Mobile was/is the battle field, MS is rich and big enough to fight. Isn't that worth fighting for? He can continoue to fight and keep the market share while execute his vision(whatever that is), instead he left us supporters in the dark. You and me may support WP for our own reasons but will you suggest WP to other at this stage?

Nah. Rather spend 30 billion to buy unprofitable website. Priorities and focus.

I've never suggested WP to anyone else, because it's never been good. It's always been missing apps or features. And when it finally starts gaining on other platforms, Microsoft nukes it and starts over.

Without Mobile One Windows won't work.

I was not failing until he got his grubby little hands on it.

There never was a time when it wasn't failing. Posted via the Windows Central App for Android

Ballmer opposes/opposed UWP. That's Nadella's.

Windows Phone never came close to 5%. The most they hit was 3.6% worldwide. They hit that number selling $30 Nokia phones. Those buyers weren't looking for Windows, they were looking for a Nokia. Nadella didn't really decide to kill Windows Phone, Nokia did when they announced they were leaving the platform. Nadella just decided to not continue down the Lumia path that had already failed. He should probably just kill Windows Mobile. It is probably just a matter of time. I don't see him releasing the Surface Phone unless it is revolutionary. The revolution isn't going to be Windows 10 Mobile, that is for sure. Posted via the Windows Central App for Android

I didn't check the number, go by memory it was peak at high 4s? You maybe right there. I think the timeline was Nokia want Android -> Ballmer bought Nokia -> Nadella promo -> all down hill from there.

@Hi Bai please see my above comments regarding the influence of local OEMs.thanks for joining un!:-)

Are you refering part iv? To me continuum is a not a solutions to the major issue MS facing, what to do with all the capable PCs in the world? Not sure about you but my WP 7/8/10 and my W7/10 PCs laptop don't really worked well together. Give you an example, I am have W10m phone and a capble w10 PC with big storage and dual screens, I am processing some RAW files, listening to music and surfing the web - can't do those with continuum - while surfing the web I come across a web site I wanted to share to peoples by whatsapp and txt. What I normally do is email the link(or pic) to myself and copy ot whatsapp or txt, if you konw any clever way to do it please do share. W10M use PC as terminal don't work, on the other hand if PC can acess to phone that yet that will work.

I fail to understand what stops MS from rolling out an x86 phone (basically a PC that has a dialpad)?

Intel itself is no longer interested in developing chips for mobile

So MS cannot do anything about getting the right chips? After all, if that is what the future holds, I am sure MS can arrange a good chip?

Poor battery life with the curent chips.

Intel called it quits. It would still need to run W10M to be usable even if Intel would not have cancelled the chips and SoCs.

Why is that? Standard Windows cannot have a dialing system?

No indian manufacturer and they say windows phone has a future ! Sorry but you are wrong again Microsoft.

Well you should be grateful you have electricity? Clean water?

I don't think all of this mega super big 8 episode windows phone is not dead is really needed... If people don't buy them microsoft won't make them. End of story. Posted via the Windows Central App for Android

People were buying windows phone 8.1. But still they shifted to windows 10, now nobody buys them but microsoft is hellbent to force us to buy them. Really silly.

People were buying $30 Nokia phones and even then the numbers were not great. That isn't sustainable and Nokia was done with Windows. Posted via the Windows Central App for Android

No, microsoft was done with NOKIA. big difference. Microsoft had the entire nokia development team on board when they bought them. Look at McLaren, a few tweaks there it would have been an awesome phone that would sell. They needed to put the 41mp sensor in, and tweak the software to be a little faster. But they sat on their ass, and by the time it was a go, it was outdated. Typical MS way. Lets wait. But in the technology sector, You CANNOT WAIT.

Microsoft was done with Nokia so they bought their phone business?! I just think Microsoft has no idea what they are doing. Their strategy has never made sense in Mobile and yet this website keeps cheering them on. They really need to go back and start from scratch. It can be based on Windows 10, but they need new branding and to allow manufacturers some customization. They can't have Apple like software and expect someone else to make the hardware. Posted via the Windows Central App for Android

And any comments on rumors about the surface phone being based on intel atom x3?

The LTE x3 is nowhere near powerful enough to run a high end phone. Here are a couple limitations: It only supports 2gb of ram. It only supports 1280x800 resolution. CPU is very underpowere;, the top x3 chip only has 60% of the performance of a 2 year old atom designed for laptops. The Intel x5 and X7 Broxton chips might have been able to power a high end phone but intel cancelled them. Bottom line Intel has no mobile chips in the works that would work for an X86 phone.

MS should get into building their dedicated SoCs, just like Apple do.

How many of those companies are here in the US and of the foreign companies, how many of the devices are sold over seas only???

Doubtful but hopefully Nokia will release a Windows Mobile version of their upcoming android flagship phones!

I remember the other article about Japan and it's particular situation. Looking at the stats above it looks quite impressive. OEMs seem to do far better than in other markets.
Despite that we shouldn't forget that the Japanese market far from being an example for Windows Phone / 10 Mobile adoption. Just to add some recent numbers: Kantar OS sales share for Windows Phone in the last quarter was 0.1% (in words: Zero dot one percent).
So if you ask me, Japan is a very bad example.

Can we get Surface Phone in 2017 with Intel Core M and support for full WIndows 10 desktop? If this can be done I will replace my Sony Xperia M4 Aqua phone. Also, I'm not getting anything with Windows Phone unless it fully supports iOS bridge at 100%, that means apps like Pokemon Go, Snapchat, Youtube and other official apps can be ported by iOS developers to Windows Mobile without code changes.

Hmm.. Core M phone. For the sample of acoustic properties, you can refer to Intel Compute Stick with Core M inside -- you can hear the fan from behind the TV :) Judging by the heat-generating properties of the aforementioned stick, asbestos gloves should come in the box with the Core M phone. Intel's best shot at mobile CPU was the purchase of Marvel Semiconductors... One other thing, which does not cease to amaze me, is the belief that the only reason developers do not port stuff across platforms is the lack of "magic" tool. As someone who has to support code base across AIX/Linux/Windows (no UI!) I can tell you that actual "porting" is where the fun just begins. You have to keep testing infrastructure (read "hardware"), follow changes in the platforms, support the interaction between your code and whatever else is running on that device, all of that expense and effort should have some ROI at the end. If you do not trust my opinion, just stop and think why the likes of PayPal are removing *existing* application from the Windows Store. The answer is: maintenance cost (or, if you read this site as frequently as I do, maybe the answer is "nobody uses apps anyway" :-P ).

Back in 2006, the leader in the smartphone space was not Microsoft. It was Nokia with Symbian.

Palm and Blackberry in North America, but MS had a healthy presence too.

I am talking about the world. Americans were still using Motorola Razr back then.

RAZR was a feature phone. Symbian, like Palm OS, Windows Mobile, and Blackberry were all smartphone OS's.

I know. What I am saying is that smartphones didn't have much market share in the US before the iPhone. That's why many Americans believe that the iPhone was the first smartphone.

Ah yes, I agree with you on that. Tech fanatics like me had them, and a lot of salespeople were big into Blackberry, but beyond those niche user groups, they were pretty sparse.

I am waiting for the day when Nadella's vision of "mobility of experiences" comes true....only then will Windows 10 Mobile be able to capture a higher market share.... A simple example would be, while i'm going back home from work, I spend the time reading articles on Fedora reader/Nextgen reader, texting using WhatsApp/FB Messenger, listening to Spotify/Saavn....I reach home and connect the charger to the mobile and switch on my PC...Then I have to open all the above apps on the PC and continue doing whatever I was doing.....Although, it isn't a lot of pain, it is repetitive to do it everyday.... Instead if I switch from my phone to my PC, the apps are already started and are at the same state as what was on my phone and vice versa, then it would be WOW !!! That's the moment when ppl would really appreciate the usefulness of having a Winodws 10 Mobile.... I do realize what i'm imagining is possible in a limited fashion now and also that the onus is on the app developers and not on Microsoft...but I think Microsoft should actively push developers to build this...only then Windows 10 platform will be a force to reckon with... Probably developers don't realize this bcoz iOS/Android don't have such a concept and have never thought in this way...

The future is here ... with the right set of tools. NextGen Reader on Windows Phone is happy to synchronize (via Feedly) with the Press reader on my Android tablet, Leaf reader on my Mac, Reeder reader (sorry) on my iPod touch. My Pocket Cast podcast player does not really care whether I started to listen to the podcast on my Lumia 640, Nexus 5X or iPod. When someone calls my Google Voice number (or my Skype number), half dozen devices with different OSes are available for me to pick up the call. Kindle Whispersync works across all of my reading-worthy gadgets... the list goes on. My point being -- I dont't think this is something that belongs at OS level and not something that will be enough insentive for consumer to lock herself into the single ecosystem -- application developers are implementing it today across platform boundaries and will continue doing so in the future. They will, ultimately, decide which platforms will fail (and, yes, I have read the whole series on "Windows doesn't have apps, because nobody is using them anyway", and I do not see fit to open this can of worms in this thread).

I am happy to read about Microsoft strategy. My last two phones has been Lumia. I have heard that M shall not continue to make phones, I am still not sure. Anyway, no I know that e.g. HP shall introduce mobile phones and I think that is very good. I have used HP LAPTOPS for years, fantastic quality. My plan for my next laptop was to buy Microsoft Surface book. But I am not sure, anyway I can't buy it in Norway. It has taken too long time after the amazing market launch back in 2015. I also wanted to buy a Band 2, but again not available in Norway. What a shame! I want to buy Microsoft products, but I cant. I am a big user of Microsoft office with outlook managing a big company in Norway in the Fish farm market.

If Microsoft tries this same approach to acquiring manufacturing partners, with acquiring application partners to try to mitigate the app gap they would be able to get a bigger market share in the mobile platform world.

Have to add another comment here. NONE them them make a WP with camera button that we ALL loved. RIP camera button.

In Latin America where they can sell more... CRI CRI, CRI CRI.

Would also like to see Spanish manufacturer BQ put out a Windows 10 device. Just bought my son the BQ Aquaris X5 Cyanogen OS, and it is a nice bit of kit.

How many of these phones besides the Alcatel Fierce XL can we go out and buy right now? Nobody cares about these mythical or mostly unknown phones. The only appealing one is the Elite X3 and that's not even targeted at consumers. Microsoft needs some heavy hitters or they need to build phones exclusively themselves without having these extra long gaps in between phone models. Still keeping fans with that "coming soon" mess. I just want Microsoft to succeed so badly but I don't see how they are really trying to do so. One picture at a time -- LG V10

Microsoft just still has not understood a **** !!! Until l they all to devs 30% of royalties, against 18% of apple/Google, the y have NO ONE POSSIBILITY to change this nightmare. Loosing on mobile means die. UWP has NO SENSE without a strong mobile presence.

Funker will be the beast in the mobile branding. I sticked my finger in the air and I heard the devine wind whisper. Lol!

so, when will the HDR/RichCapture get fixed?

I've been using windows mobile since 1998 (a casio pda) and have watched it grow into a very nice platform.
Where um disappointed is in platform support. I'm on my second HTC and yet again it is abandoned. I would like to get a Lumia 950xt but it will not run on my carriers network and I have not found a suitable replacement. In fact my carrier does not seem to support Windows mobile and only has a couple if handsets to say that they do.

:)) Form the list you had there, I have counted only 4 that are known and ca be somehow trusted be people: Acer, Alcatel, HP and somehow Lenovo. The rest are garbage brands that not in a million years I would not trust my money on...To bring users on board you need well known and trusted OEMS, not just cheap unknown names like the ones you have there

I think you may have missed the key point of the article -- those brands are meaningless in many places (like you, I wouldn't seek those others out here in the US), but they are big names in their home countries, hence the much higher % of Windows Phones by those brands in their home countries. Point being that having good local brands can be another way to achieve global reach, even if those brands are each small globally.