Microsoft announces Halo Infinite at E3 2018
There's a new Halo game coming with a new engine.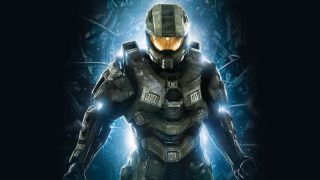 Today, Microsoft opened its E3 2018 briefing with a teaser for "Halo Infinite" which is powered by the new "Slipspace Engine". According to Xbox's Phil Spencer, the game is Master Chief's greatest story yet. The engine allows opportunities for emergent experiences for gamers of today and tomorrow. Halo Infinite is targeting Xbox One and PC, but should run at "4K Ultra HD" and "HDR" on Xbox One X.
Halo Infinite will be a new Halo game centered on the Master Chief that continues the current storyline. Cortana is still the villain and Master Chief has to save humanity from her convoluted schemes. It seems like this time they involve a Halo ring.
It looks like the classic visual style is back and Halo Infinite lets you explore an entire ring this time around. The wildlife in the trailer really stands out because it's unlike anything we've seen in a game from Bungie or 343 Industries beforehand. Hopefully the story will be polished unlike Halo 5: Guardians.
It's unclear when Halo Infinite will launch but, given the scope of the project, gamers shouldn't expect it in 2019. There's a reason the studio only showcased a game engine demonstration instead of an actual trailer.
The project seems to be going in a radically new direction so it'll take time to craft this experience. Hopefully 343 Industries will take cues from The Legend of Zelda: Breath of the Wild when it comes to environmental interactivity because the setting seems to be the star of the show in the trailer. We'll keep you posted as soon as we know more. Until then, be sure to gawk at the gorgeous visuals and Master Chief's classic armor.
Keep an eye on WindowsCentral.com/Gaming for all the latest in Xbox and Windows 10 gaming, accessories, news, and reviews!
Windows Central Newsletter
Get the best of Windows Central in in your inbox, every day!
Asher Madan handles gaming news for Windows Central. Before joining Windows Central in 2017, Asher worked for a number of different gaming outlets. He has a background in medical science and is passionate about all forms of entertainment, cooking, and antiquing.
I really hope they are integrating VR into this. WMR needs a good VR game (besides steamVR).

WMR needs XB1X. Sadly, they seem determined to let WMR be the next unsupported product failure right now. They're not pushing VR themselves a lick and they're really limiting the market by keeping WMR off XB1X. Their "we need wireless" excuse is stupid. They shouldn't decide that for the market. I would have an XB1X and a WMR headset if they had released WMR support for XB1X. Since it's not there, I have stuck to (and not bothered playing) my XB1S.

Sadly yeah, they are really taking a while to support WMR to XB1X. WMR is really starting to be forgotten despite its promise to make VR more accessible. Yeah we need great contents for VR, but neither new contents for it and WMR are not being pushed to mainstream will just keep it under the shadows.

New SlipSpace Engine?! Middleware/Engine wars? Hell yeah!

This is going to be good!

So is this Halo 6?
So this is coming next year? 2020? Is this one for the next xbox?
This trailer reminded me of how they teased Halo 5 in 2013.
Spencer said they won't announce games too early. I hope he isn't going back on his word.

This game is focused on master chief. That's what we a wanted. It's a sequel to halo 5.

This emergent stuff sounds MMO-y, need to see more.

Unbelievable if they can't put it out in 2019. The Halo release schedule would have the new game out in 2018. The idea of it as a 2020 release suggests two possibilities: They had to restart the last plans because people were so unhappy with Halo 5, or they're moving from a late-year release to an early-year one because they have no business competing with the likes of Call of Duty and Battlefield. I'm not sure why they're taking so long.

Please take into account that they are not just making a new Halo game, they are making a new halo on a brand new self-made engine... building an engine kike that takes a lot of time and resources, not to mention the fact that on a new engine you almost have to completely start from scratch

Will THIS one be released for PC!?! Halo1 & 2 being the only ones for PC, I think it's time to show PC gamers some Halo love!

like releasing Halo MCC on pc !!

I'm getting an open world vibe from this trailer. If it's the "Master Chief's greatest story yet," then it's doubtful it will be an MMO if you're playing as the Master Chief. The article references "emergent experiences." I take that to mean that our decisions will have concequences on the game world which leads me to believe there will be some RPG elements. Are we possibly looking at an open world, RPG Halo game?
Windows Central Newsletter
Thank you for signing up to Windows Central. You will receive a verification email shortly.
There was a problem. Please refresh the page and try again.