Microsoft completes acquisition of Xamarin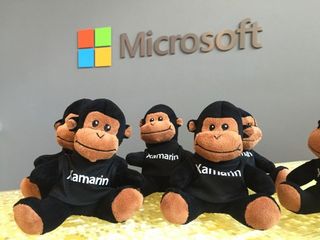 As promised earlier this year, Microsoft has completed its previously announced acquisition of Xamarin, the San Francisco-based mobile app development tool company.
The closing of the deal was quietly revealed by Xamarin co-founder Miguel de Icaza on Twitter:
Xamarin was founded in 2011 and since then over 1.3 million unique developers have used its tools to make mobile apps with C# that allow for cross-platform support for iOS, Android and Windows operating systems. Microsoft did not disclose the specific financial details of their Xamarin acquisition, but one rumor claims it paid about $400 million to buy the company.
Excellent! Please add xamarin to msdn-subscription, so it can be affordable for many developers

I would rather see it fully integrated into Visual Studio, including the Community edition. :)

It s free if you develop almost one wp app, I m using it from day one, and the last year we did not pay a dime to use it.

Sooo more Windows 10 Mobile apps on the wayy?? Maybeee?.... Posted on Lumia 930 with
Windows 10 Mobile

A previous article explained how app count might not be directly affected, or related, to this.. I forgot what the short term benefit was, but I do believe MS wants this for a long term developer support benefit.

One more year from now, I hope! Oops!

I wonder what this means for Mono/MonoDevelop. Xamarin sponsors the Mono Project.

Means a better future, Ms is open sourcing a lot of code now.

1.2b for Minecraft, only 400m for Xamarin...? The world is really strange....

It's just a rumor. A payment rumor!

I can't quickly find any Xamarin revenue, but Minecraft made $330 million in 2013. Also, Microsoft 1st person game revenues increased by $179 million for Oct-Dec 2015 (79% increase). Minecraft is also helping with AI work at Microsoft. It actually seems like a great investment to me.

It is a great investment. Microsoft will rather quickly make their money back and then some. Not to mention the brand value that comes with a game like Minecraft. It's a powerful name in the casual gaming world. Windows Central Universal Application for Windows 10

If everything we wanted was free, the entire world would collapse. We pay for things because that's how the things exist. Windows Central Universal Application for Windows 10

Just get a job, or emigrate to a serious Country.

Does your mother work for free?

Oh I bet she doesn't. Posted via the Windows Central App for Android! (Nexus 5x)

Hoping for lots of new apps moving forward
Posted using my Lumia 925 on Windows 95

Another great company ruined :-(

Why? Because it was bought by Microsoft? I don't see how the last Microsoft-acquired companies (like Mojang or the one developing Android keyboards) are ruined... If you could explain...

Bloat caused by lazy / inefficient coding, perhaps. Or a failure to understand the market. Maybe poorly implemented new features. Worse, a failure to market the acquisition effectively, ultimately leading to its demise. Although I'm reasonably sure that MS has changed (or forced to change), I'm not convinced it listens to customers, or really understands its users needs. Look at the mess they made of Windows 8. And the Insider feedback for Windows Mobile was largely ignored despite claims that MS would listen (loss of pivots, introduction of hamburger menues). Instead, changes were made to make WM10 more attractive to Android / iOS users... Not really a success, that move! I hope Xamarin deosn't become crippled by MS. But only time will tell.

What else can they do my friend...? WP simply does not like to (stupid) people (99% of the population, especially in usa). So the only hope is to align to Android and try to attract their user base :(

Re: EBUK,
I agree. Listening to it's customers, understanding it's users needs, communicating clearly, and "promotional marketing", all areas Microsoft should work on improving. So many opportunities wasted.

Have you been looking at what Microsoft did to the people being windows 8? They fire Ahlen and Sinofsk along with many others and redesigned the OS around what the whiners were asking for, so if there isn't what you want, then I hope you weren't one of the millions that were complaining constantly. From your comments, it looks like you were and still are one of those people. Furthermore, what exactly is it that people don't understand about the ten insider preview and the definition we were given? Posted via Windows Central app for Windows 10!
Proudly rocking my Lumia 1520!

The number of people giving feedback to MS about Windows Mobile 10 is likely MILLIONS fewer than gave feedback on Windows 8. I skipped Windows 8.x; I refuse to run a train wreck on my computers. I have two Lumia 735s. One has Windows Phone 8.1, the other WM10. I also have an LG-G3 running a custom Android ROM. I far prefer the Lumias. The OS is superior to Android in nearly every way, especially its responsiveness. However, there are apps I need (for work) that just don't exist on the Windows platform. If MS could entice developers to port their apps, I'd have no qualms about returning to my Lumias full-time.

Great..may be more apps will be available now

No. This tool is for those who build Windows first to port to iOS and Android.

Astoria sucked. They do not need a runtime interpreter. A better implementation would be more like Islandwood where the source can be compiled to a native Win10 app. This would most likely entail adding J# support to the Universal Windows Platform.

I have high hopes for the MSFT-Xamarin combo. I hope MSFT doesn't screw it up by trying to rope devs into the WinRT API. This is their last chance to remain relevant in the consumer market. I'd love to be able to use a (mostly) common core codebase and generate executables for iOS, Android, and Windows Mobile. My personal requirement is that the C# code integrates well with my existing C++ code. Visual Studio works well at that and XCode does too (including C++ in a Swift project is surprisingly easy). Android Studio isn't great.
Windows Central Newsletter
Thank you for signing up to Windows Central. You will receive a verification email shortly.
There was a problem. Please refresh the page and try again.