Microsoft confirms new lifetime Dev Center fees and introduces Dev Center Benefits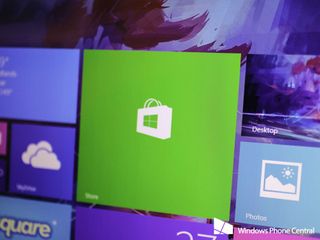 Microsoft has now confirmed that it will only charge Windows Phone and Windows 8.1 app developers a one time fee from now on to subscribe to the Windows Dev Center, as well as confirming a new Dev Center Benefits program.
We reported earlier this morning that Microsoft had decided to ditch its yearly renewal fee for Dev Center subscribers, and today the company confirmed this change, saying, "Each of our 600,000+ registered developers will no longer need to pay any additional fees to maintain their account. It's also a very good time for developers new to the platform to get a Dev Center account and start submitting apps."
At the same time, Microsoft formally introduced its new Dev Center Benefits program, which actually launched quietly a couple of weeks ago. This new system has been made to give Windows Phone and Windows 8.1 app developers more help in developing, marketing and launching their apps.
There are three different tiers to this program:
Explorer - gets you started quickly with design and architecture guidance and consulting help from a Microsoft expert, Gift Cards, and Dev Center registration fee.
Expert - helps you reach more users faster with advertising offers, a publishing contract, and more.
Master - unlocks VIP access to developer marketing and support, SDK early access and more.
Both of these changes should help developers not only launch their apps on Microsoft's storefronts but could help them make money from their creations. What do you think of these changes and additions?
Source: Microsoft
Windows Central Newsletter
Get the best of Windows Central in in your inbox, every day!
I have to admit that comment describes the whole meaning of the article! ;)

This is great timing. I've had a notification for about a week that my subscription was due for renewal. Now I don't have to pay it!

Absolutely the same for me ;)

No more reason for developers to hold back in developing an app for the Android counterpart.

Other than them not caring about WP? Posted via the Windows Phone Central App for Android

I can't think of any reason for them not to care.

Old money vs old money + new money. You tell me which has the greater value? Never too late!!! Posted via Windows Phone Central App

Still too late. Should have been done 2-3 years ago.

I think Microsoft should focus on making their own apps on par with other platforms as well. I read "Groupme," an MS published app had more features on iOS and Android devices.
Maybe if they paid more attention to their own platform so would other developers. That being said, this a welcomed news to our platform.

I think that's a good example of OS API limitations too. You can do a lot with what WP has to offer already, but from Androids extreme openess, to Apples steadily growing one, it's a challenge (even for MS dev folks, unless they mod the app deeply) to entertain some features. Speakiung broadly, not necessarily specific to Groupme.

As a developer I agree with you completely .. I am really looking forward to threshold .. ala windows 9.

I'm hoping Threshold brings in a lot of API changes. I'm also hoping for a solid revamp on OS animations and visuals. Not so much in terms of looks, but ease of access and management in development. Fingers Crossed.

GroupMe is not only short on features on WP, but reliability. Compare sending a picture using FB Messenger to using GroupMe. Night and day. You have to leave the app on screen forever because if you exit too early the pic won't send. It also provides no feedback when it is finished, so you have no idea how long you must wait (but you know damn well it's about 20x as long as FB Messenger). Infuriating. I have a family group with dinner members not on Facebook... only reason I tolerate GroupMe.

Developers Developers Developers!

Haha! I see what you did there...

600,000 developers, but only 300,000 apps.... Something seems suspicious about that lol

Some apps require more than one person to make :)

yes but half of them do not submit their apps to store but for knowledge base only.

Partners? Teams? I'm assuming, not sure. Maybe people who decided to start but never made anything too? And probably counts all those app-campus individuals too.

Probably all the people that wanted 8.1 early. I have a dev account to make private apps.

You don't have to be developer for that. Developers here are those who pay for the right to submit apps. Not just unlocking "testing" devices.

Many of them are developers on Windows store, not on Windows phone store. Plus, some others are only there to get the DP updates ;)

I have a developer account, but no apps on the store.There may be a few people in the same situation.

That would describe me as well. I have an account, but I haven't had any free time to flesh out and build anything -- yet.

Dev center benefits should have a tier after master titled Rudy

That comment is just Huynous. Seriously, Rudy, we love you, dude!

Wait, making apps is Free now?

One time fee, so not completly "Free"

For $19, you get both windows phone and window developer accounts for life. Start coding!

Yeah, and let us know to start downloading ! ;)

But i still need to learn ! D:

Looks like, now Microsoft has finally came to know the importance of windows phone and its ecosystem......

They are supporting their customers that wrongly believe WP has no apps and games :)

Probably a little more nefarious than that. If you published an app then stopped paying the yearly fee the app would disappear from the store (if I recall correctly). By doing this app store numbers won't drop and maybe people will continue to update their app. Though in reality they should be switching to universal apps and focusing on the Windows 8 (shortly threshold) apps because that's where everything will go especially if it is a free upgrade.

Great Microsoft... Now needed is bing rewards ...pls bring it to India....

Bing rewards is great. Using my points towards amazon money. Going to use that to upgrade my CPU cooler since I'm in no immediate rush. Over 6k points and counting.

Bring it to all countries in the world! That would be great...

The best I read this week :D

How much is the fee? I have a few apps already made I would publish if the price was right.

$20, one time only. Do it for the ecosystem!

Yeah man! Do it and let us know so that we start downloading!! :)

Imagine all the money you can make for the 99¢ that you'll charge ;) 1000 downloads is 99,000 cents! Posted via the Windows Phone Central App for Android

I would never charge or have ads in my crappy apps. $20 isn't bad. I'll look into it more later. Thanks for all the replies

Lol hey you never know, they might be what people want, and you can improve over time. Posted via the Windows Phone Central App for Android

Downloads does not equal paid usage. I wish it did.

Around USD 19 if I'm not mistaken. Although I got mine for free from Indonesian's DVLUP event on April this year.

If you are student you can get it free via dream spark program. I got it like that only.

Me too! Do you know if we can publish paid apps? I tried to contact the DreamSpark support but they haven't answered yet.

I'm not a student and I've got mine directly from Microsoft employee (they gave voucher codes to actually buy the dev account, so essentially, I've pay for my account using voucher code). This DVLUP give-away are open for public back then. I'm curious, is there any sign in the developer dashboard that indicate a developer account is from dreamspark or not?

Don't quote me, but I think its around $20

These measures must attract more developers, otherwise the platform is doomed

Microsoft is hearing it's costumers. It's doing this for us. So that we have more apps and games as everyone complains WP doesn't have when it actually has! Still, they saw us what I'd the support we take for supporting them, and u hope more mobile owners see that and take an awesome Lumia phone that matches their needs! :)))

#awesomeness, beam me up Scotty!

They need to verify a surface phone to compete against the iPhone I'd what they need to do.

5+ inches please. Posted via the Windows Phone Central App for Android

You seriously just now report this? Dev Center Benifits has been out for quite some time

I guess you didn't even read the title :P....the news is that the DevCenter fee(aka what entitles you as a developer so as to publish apps on the store) is a one-time-only fee ! (this is great compared to the previous version that was a yearly fee)

Im not stupid, I know, I've noticed. However, this is the FIRST TIME that WPCentral has reported on Dev Center Benefits release or "Replacement of the yearly fee" , its already old news in general.

Honestly, this is great news, so that apps like Waze don't disappear from the store because they haven't been updated for a year. This way, if it *does* ever disappear, then we know it was intentionally removed by the company that shall not be named that wants to sabotage Windows and its users in every way possible.

Sweet free. Well I payed twice. Now I need to do something lol

Now if only my Visa debit card would work on their Dev program. Been trying to pay for my account since a few months ago but it keeps getting rejected. :/

Try putting some money in your account.

Great!! It's about time they did that. ;)

Great, I paid and working on 6 apps. Simple but must get my skates on, the universal apps market must be a few million customers.

It's 25$ for android and it's also one time payment. Looks like only advantage is price some what less :P

So what's the one time fee?

Nvm people are saying its $20 in the comments.

Sweet stuff! Way to go, Microsoft!

600,000 devs and only 300,000 apps? Whattttt?

That figure includes both WP and Win8 devs, developers who only create apps for personal use (not in the store), people who have never published for whatever reason, developers whose apps have been removed from the store, people who signed up for the online 'dev studio', people who have account through work but don't publish under their own account, etc. Still seems a high number, though.

They have more developers than the apps on their store. Funny story

Oh, it seems I have saved some money as my license was just about to renew, actually I've got notifications already :).

What's happening to the unsupported apps where devs haven't renewed their subscription?

That answers why they didn't bug me to renew my account

Huh, but if they charge for $1000 for life time dev center, I would rather like to pay year of $20.

I like and use Windows 8.1 on my Desktop PC which I have set up to go directly to the desktop after I log in my computer. I like and use a Windows Nokia 928 smart phone. I am glad to see that Microsoft is hearing what developers want and making things better for them. For me and other Windows Product users it means more and better apps for the Windows Desktop PC Modern UI Apps store and same will be for our Windows smart phone Apps store. keep up the great work Microsoft and I am ready for Windows 9 threshold. it will be a HIT1

Finally, microsoft should really start making devs happy so as to attract more devs. Which means more apps in Windows Phone

Awesome! Great decision by Microsoft!

Yayyyy now i no longer need to pay 1200 rupees from next year to publish my apps.Anyway i didnt even pay a penny to publish my app :D :D

That's the best post I have ever read on WPcentral! Thank you so much microsoft! Now I can develop apps for windows phone without being afraid from only losing money

[IMG]http://i.imgur.com/yoxNmQQ.png[/IMG] Why does it say "annual"??

That's great news for me. And I wonder how I missed it. Will create a devcentre account right away!

Ahem.. I signed up for dev center account but still my Dev Center app or Preview for Developers app not allowing me to sign in. Does it take more than a day to refresh?
Windows Central Newsletter
Thank you for signing up to Windows Central. You will receive a verification email shortly.
There was a problem. Please refresh the page and try again.