Microsoft continues to give - Windows 8.1 is now free for nonprofit organizations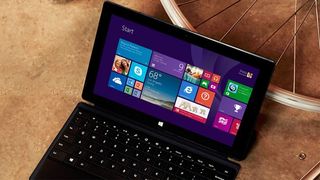 Microsoft is not new to the concept of donating software for those in need; every year, the company uses DreamSpark, BizSpark, and their team devoted to "corporate citizenship" to donate software and services around the world to those in need. Microsoft has also been noted to donate to nonprofits and have kept Office 365 free of charge to those who qualify. Now, the team up in Redmond will be adding Windows 8.1 to that list.
Eligible nonprofit organizations (and even public libraries), can request a full copy of Windows 8.1 for free through Microsoft's website. The offer is fulfilled through TechSoup, a company devoted to nonprofits. Those who are eligible for grabbing free copies of Windows 8.1 for their nonprofit organization can also sign up for a Windows 8.1 webinar to be hosted this November 14th at 11 AM Pacific Time (more details can be found at the link below).
If you think your organization may be eligible or to learn more, click here (opens in new tab) to learn more.
Source: Microsoft (opens in new tab)
My university gives all enrolled students Windows 8.1 Pro and Office 2013 for free, forever.

The company I work for also does this, but it's technically not forever. It's only during your employment or enrollment. Once you leave, you're supposed to remove the software... This is when you LOL!!!

Unless your a non-profit healthcare organization, among other types.

I thought ur name to be safesex lolzzzz....
Dirty mind

I can't use 8.1 it kills catalyst control center and can't use amd switchable graphics

There are beta drivers... Just remember to remove that awful Gaming Control Center...

I don't have any issues with catalyst. Try the most current beta driver if aren't already.

Oh gawd! I kinda got mine to work cant remember how, it was hard when upgraded to w8 and then had to do it for 8.1 so annoying, i found drivers somewhere think ran in compatibility mode or something

The beta drivers will work

My local Red Cross has touch screen computers still running Windows XP.

It happens that many NGOs have developed apps for their purposes and it takes some time to migrate them... I know many schools in the same situation, they have Dreamspark and can upgrade to 8.1, but their own student-management apps are outdated and they have to wait the budget or Microsoft's help in order to make it work. The problem is that they didn't updated them when Windows 7 launched, so now they will be rushing because Windows XP's support will expire.

OFF TOPIC: I won a gift-card to redeem $ 10 on Windows Stores by sharing via twitter my 8.1 home screen, but it's US only and I'm brazilian. So, I'm giving it. If somebody who lives in the US want the code, ask me. http://fb.me/andreirlopes Hugs.

Sorry everyone, I already claimed it :D

Fair play to ya Microsoft!!!

We use tech soup all the time. They rock. you can get a datacenter license for $288. PS its not on the techsoup site yet. when will this be active?

These are not free . techsoup states they are $8 a cop or $12 a copy depending on if its the full version or the upgrade. so you might want to change your article.

I feel like MSFT will eventually make Windows be free.

Highly possible now that they are able to get 30% of app purchases in their Store.

What about Windows Server OS is that free too? I know Office365 is free for nonprofit.

Most of the software is available through donation... you only have to ask. In fact, Office 365 for NGO's was just launched here in Argentina, with exactly the same service and support as the commercial payed-licence.

8.1 was available from day one for non-profits...as will all future releases of Windows. Its part of the software assurance when getting the non-profit VLC license. Sorry, but this is not new.
Windows Central Newsletter
Thank you for signing up to Windows Central. You will receive a verification email shortly.
There was a problem. Please refresh the page and try again.