Microsoft donates $2 million in software, 200 tablets to youth charities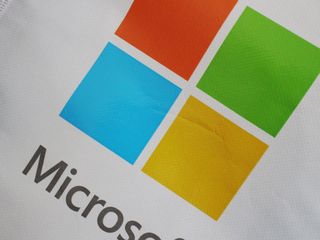 Microsoft took to NBC's TODAY show to make a sizable contribution to the Holiday Toy and Gift Drive. As part of Microsoft's YouthSpark initiative, Microsoft donated $2 million in software and 200 HP Stream Windows tablets to NBC-sponsored charities and other organizations serving youth.
Source: Microsoft (opens in new tab)
Chuong's passion for gadgets began with the humble PDA. Since then, he has covered a range of consumer and enterprise devices, raning from smartphones to tablets, laptops to desktops and everything in between for publications like Pocketnow, Digital Trends, Wareable, Paste Magazine, and TechRadar in the past before joining the awesome team at Windows Central. Based in the San Francisco Bay Area, when not working, he likes exploring the diverse and eclectic food scene, taking short jaunts to wine country, soaking in the sun along California's coast, consuming news, and finding new hiking trails.
Perfect timing with Xmas and all.

Yeah I agree I love MSFT and Bill Gates for this. Never heard of Cook or Page giving anything away ever. Thanks MSFT and Bill Gates for sharing the wealth.

But we like to give to Apple. And Linux people will continue their campaign- greedy M$..

I thought the Linux community appreciates MS for their efforts

You are aware that Bill Gates no longer works for Microsoft, right? :)

He actually does, in an advisory role. But also, Gates himself gives away hundreds of millions, sometimes billions, every year.

Yes, but he doesn't run out own Microsoft any longer. So, thanking Bill Gates for Microsoft's generosity is simply wrong. While he certainly developed generosity at Microsoft, and currently is very generous in the world, he simply isn't the one to thank for the contribution. :)

It's a culture insulted by Bill and Melinda Gates while they were at Microsoft. For it to continue it shows their influence, and of course some business savvy to keep Chromebooks from flooding stocking stuffers this holiday season.

Agreed. Whatever their incentive may be, a good deed is a good deed. Posted via the Windows Central App for Android

Bill gates is a great human....

So many individual's xmax has been made up by MS.....

Microsoft became Santa Claus to those charity beneficiaries

I work for the best company in the world. Haters can go right on hating. When I was asked why I wanted to work for MS...I told them I wanted to work for a company that changes the world. It lives up to my expectations daily.

Here, here! Me too! I love ❤ working at Microsoft! Over $1 BILLION given away! Great corporate citizens of the world!

@Randy @Grace If you don't mind me asking. What are your roles at Microsoft? The company, as you know, many of us here are quite fond of. :-)

I am a Technical Account Manager. Basically I work with large organizations and help them manage their entire enterprise stack of Microsoft products. Everything from desktop, to server, to intrusion detection. I also manage escalation of support assistance should they run into a problem. Last, but most important, I am their trusted technical advisor. Microsoft is the best place I've ever worked.

Congratulations both of you, wish to be one of you haha maybe some day I will be there too :3

Awesome. While I work for Microsoft Store, I still consider it part of the corporate. Pretty happy too!

You may be in a different org code, but you're one of us to me! Keep working hard, develop your skills, and flip over to blue badge when the opportunity is right!

I would love to work for MS. Or for any company that doesn't see the IT department as a cost factor that needs to be outsourced ... But too old, not well educated enough. :-(

MS is a great place to work. I left in July to move back home, but I sure do miss it.

That's awesome.. I like seeing where MS is going.

Good man Microsoft and Merry Christmas.

This is Microsoft's way of saying merry Christmas.

This is better way than wasting lots of money on ineffective marketing or advertisement.

Thanks for your generosity.

The company might be called stupid for some decisions, but MS is good at heart. :)

One of the reasons I absolutely love this company. Good work, MS Posted via the Windows Central App for Android

Go Microsoft I love them . And love their products.... Only reason I have apple mini is bc it was a 100 clearance display model and I couldn't pass it up, one day I'll have a surface instead... But can't complain I stay at hone and school my kids... So budget matters... Love love Microsoft

Is definitely commendable what Microsoft did. When we speak of the most needy, poor, and especially of children, we cannot measure efforts to help. However, I disagree with those who help and shows which helped. I leave here a biblical passage for reflection: ""Be careful not to practice your righteousness in front of others to be seen by them.g If you do, you will have no reward from your Father in heaven. 2 "So when you give to the needy, do not announce it with trumpets, as the hypocrites do in the synagogues and on the streets, to be honored by others. Truly I tell you, they have received their reward in full. 3 But when you give to the needy, do not let your left hand know what your right hand is doing, 4 so that your giving may be in secret. Then your Father, who sees what is done in secret, will reward you (Matthew 6:1–4)

The correct way is maths as it is usually multiple operations... More then one math item... 2+2 is two maths... However, Americanization of which Canada has adopted is math. But Canada is still using words spelt correctly such as colour and not color... Friggin autocorrect miss corrected that three times....

Very, very nice. Two thumbs up. God bless.

Elderjlward I am a corporate licensing support specialist. While my duties are primarily to support our sales field, I also get to assist in community affairs. It's a program where Microsoft grants Non Profits all of the software they need to do their good work. It's very fulfilling work and does so much good. Outside of that I am the person you call when your trying to figure out how to license your SQL server for core requirements and license Mobility and failover. :)

Awesome thing to do. Great PR as well.

A lot of people incorrectly use M$ when talking about Microsoft instead they should realize the human side of the company. Every company wants to make money. Apple makes its billions of the sweat of Chinese labour and high (very high) (astronomically high) margins from thier followers and give much less percentage wise back... But regardless hats off to all who give regardless of the motive or the amount. Merry Christmas, Happy Holidays, or whatever will not offend.

I spent 15 years working for Staples and I can honestly say they can't hold a candle to Microsoft. Definitely one of the best places in the world that you could possibly work at. They really take great care of us. I am not surprised because we do this kind of stuff all the time behind the scenes.
Windows Central Newsletter
Thank you for signing up to Windows Central. You will receive a verification email shortly.
There was a problem. Please refresh the page and try again.