Microsoft exploring reduced Xbox store revenue cut, internal documents reveal
Microsoft looked to reduce Xbox store fees to 12% according to documents, matching recent changes on Windows PCs.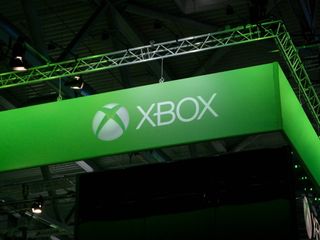 (Image credit: Matt Brown | Windows Central)
What you need to know
Microsoft has explored a new revenue split for Xbox game sales through the Microsoft Store, new internal documents reveal.
Internal documents suggest the company is exploring reducing its revenue cut from 30% to 12%, with 88% of earnings headed to publishers.
Microsoft denies planned changes to its Xbox revenue split at this time, according to a report from The Verge.
Microsoft has explored changing its revenue share through the integrated Xbox store, reducing the company's cut on video game sales across its Xbox One and Xbox Series X|S family. It comes via newly-released confidential documents filed as a part of the ongoing Apple vs. Epic Games legal battle, revealing internal considerations to shake up fees around digital game distribution.
The document, dated January 2021, details upcoming changes to Microsoft Store revenue share, including adjustments on Windows 10 PCs and Xbox consoles. It states "all games will move to 88 / 12 in CY21," denoting an 88% revenue split headed to publishers, where Microsoft would take 12% of final sales. That's a hefty reduction to Microsoft's existing 30% cut demanded on consoles, also standard across marketplaces from PlayStation and Nintendo in 2021.
Microsoft recently announced the new revenue split for the Microsoft Store on PC, matching rival PC storefronts like the Epic Games Store with the 12% slice. The move, increasing incentives for publishers over platforms like Steam, came as the company reiterated its commitment to PC gaming for years to come. However, the announcement failed to outline similar changes on consoles, where the revenue cut currently remains fixed at 30%.
It currently remains unclear whether planned changes to Xbox made it beyond this internal proposal, failing to surface alongside the recent PC announcement. "We have no plans to change the revenue share for console games at this time," a Microsoft representative reportedly tells The Verge — suggesting plans were either axed or postponed until a later date. Changes to the PC revenue share go into effect on August 1.
The heavily-redacted document also implies Microsoft has explored reducing PC revenue share in exchange for streaming rights, likely to bolster its Xbox Cloud Gaming platform. "There is a proposal currently under Gaming Leadership Team consideration to adopt 88 / 12 as a public PC games revenue share for all games in exchange for the grant of streaming rights to Microsoft," the document states. It also remains unclear whether this policy materialized and if similar plans were considered for Xbox consoles.
Matt Brown is Windows Central's Senior Editor, Xbox & PC, at Future. Following over seven years of professional consumer technology and gaming coverage, he's focused on the world of Microsoft's gaming efforts. You can follow him on Twitter @mattjbrown.
I'm always happy when moves lead to developers getting a larger share of the sale, and good news if they do that. That said, I do think that it's at least reasonable for MS to seek more on Xbox than on Windows. Windows is an open system. MS needs to keep it that way, minimizing barriers between developers and users, and allowing any functioning safe software in that store, meaning a less rigorous review. Xbox, on the other hand, is a much more curated experience. Customers have higher expectations for what they find in the Xbox store, assuming that MS has vetted them not just for safety, but for quality. As such, I think it's reasonable for MS to keep a larger share of those sales, reflective both of the sales value to game publishers both of being in the digital store and their higher costs to more fully vet those games.

I wonder why they haven't used the share cut to incentivize devs to make PC games with Xbox services or making Games Xbox Play Anywhere. Maybe offer a 10% cut to devs that build PC games with Xbox services and an 8% cut to devs that build their titles as Xbox Play Anywhere. Would love to see more of those.

So the Windows Phone strategy? Developers go where they can make money, which is why Steam and the Apple Store are so popular even with 30% cuts. With WP Microsoft started cutting most of the developer fees and than percentage.... I ended up getting some $129.99 for like $19.99. LOL Nobody cared.

Difference here with the percentage cut on the PC store is it's going to be fairly easy to port your game from Steam or wherever onto the Xbox store/Microsoft Store, with all the new changes coming in for the Microsoft Store, devs will get more money with hardly any effort and people are already using the platform for Game Pass

Hopefully it will pull in more devs to publish on xbox and windows store.

Anything Microsoft can do to close the gap to overall Playstation market share (PS4 + PS5 + Xbox One family + Xbox One Series) is a good thing. I'm a bit afraid it could impact console prices, though. Let's hope not.

This would be very strategic... Microsoft dropping to 12% on both the pc & xbox removes all argument from Apple & Google in their Epic cases & with world wide anti trust regulators. If they can influence courts & regulators to act on mobile platforms, the lost revenue on the Xbox side would be drastically outweighed by the increased office 365 revenues. On the PC side.... linking 12% on Xbox to mandatory Microsoft store PC & XCloud support would be a huge incentive for devs to increase support of Microsoft's other 2 platforms. On the console side.... this would be bad news for Sony. Unlike Microsoft, their entire company is reliant on playstation & to a lesser extent selling insurance. 12% on Xbox would make it much harder and much more expensive for Sony to buy exclusive 3rd party deals.

www(dot)escapistmagazine(dot)com/v2/microsofts-uwp-is-games-for-windows-live-2-0/ Article on UWP and the Store problems from 2016. More or less what all of us said would happen. Revamping, relaunching, redoing, rebuilding, renaming, etc. isn't going to work. If I remember correctly, Microsoft started giving Windows Phone devs a bigger %. Nobody cares because they go where there is money, not a percent.

That's true and a fair analysis, but there is a critical difference here: there are over a billion Windows users. The chief problem with Windows phone was a chicken-egg issue of no apps, so no customers for Windows Phone, no customers, so no incentive for app developers to develop apps for it. I think you're still right that this isn't a huge draw, because many more game customers are on Steam, but per the survey Windows Central just did, which is obviously weighted toward hard-care Windows fans, there is at least a pretty good interest in being able to get games in the MS Store if that's an option. So as long as it's easy to post to both, adding the MS Store to the list of options for customers is effectively free money for the devs.

That might (still) compare with the Windows Store but definitely not with Xbox which is a huge market.

Increase % for devs, or have easier tools for development.
Don't feel like Epic look yo create its own store ? (for new console maker)

This won't happen, consoles make money on software, if they reduce the % by almost 1/3 then they would have to sell almost 3x more consoles to make the money back. We are talking about a company that tried to raise the price of Xbox Live Gold by almost 2x.
Windows Central Newsletter
Get the best of Windows Central in in your inbox, every day!
Thank you for signing up to Windows Central. You will receive a verification email shortly.
There was a problem. Please refresh the page and try again.