Microsoft Garage releases free Xbox One game, Voice Commander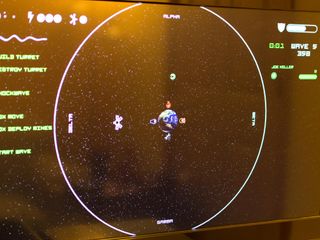 In addition to all the Windows Phone and Android apps that Microsoft Garage launched today, the division has also released a free game for owners of the Xbox One called Voice Commander, which, as the title suggests, uses the human voice as its main way to interact with the game.
While not listed as a requirement, we would imagine that Voice Commander does need the Xbox One's Kinect sensor to work. Here's a quick description of the game:
Since this is a Microsoft Garage project that's being offered for free, we don't expect this to be a extremely polished game but it's still cool that Microsoft is offering this experimental title to Xbox One owners to check out. What is your opinion of Voice Commander?
Source: Xbox website (opens in new tab)
Windows Central Newsletter
Get the best of Windows Central in your inbox, every day!
They should make apps for a video player that should support multiple video formats and improve there files and music app

For that vlc is there on windows 8 and WP development is still under process coz there's only one developer working on it

I have listened that they are having with the compiler problem. What the MX player team is doing. They should make it for WP. Google might be paying to MX player team to not to make for WP version.

Wow apps are flooding and Rudy Huyn is porting games from IOS too.

Oh my lawd! Anyone can issue voice commands? This will be frustratingly fun :D

Man, I just want that monitor/TV!

Great!!! This new collaboration isa great way to import games from other devices and create new games from all Microsoft platforms. Way to go Microsoft. Keep up the great work!

One project that they can work on is about interactive notification based on tetra as a lock screen app launched today, expecting the same conception to be occupied by the by default lock screen settings integration where we can swipe or flip the area for seeing notifications and other stuffs matters the most from facebook to Skype phone calls to im's. And the best part will be able to reply and respond to the apps notifications by our own way.

Don't think available in the UK

it seems like Microsoft Garage is sticking with home turf only. Nothing they have released works anywhere outside the USA for F(*K Sakes.