Microsoft lands on Ethisphere's list of the world's most ethical companies
The list includes a total of 135 companies across 23 countries.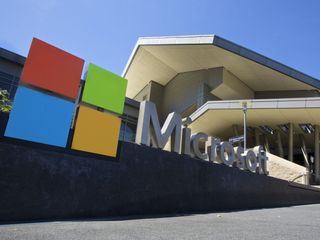 Microsoft has been selected as one of the world's most ethical companies by the Ethisphere Institute, an organization dedicated to "defining and advancing the standards of ethical business practices." Microsoft is joined by Dell, Salesforce, Adobe, and many others among the honorees. In total, Ethisphere's list for 2018 includes 135 companies across 23 countries and 57 industries (via Venturebeat).
According to Ethisphere, companies were chosen for the list based on its Ethics Quotient (EQ) framework, which takes into account each company's approach to five categories: ethics and compliance program, corporate citizenship and responsibility, culture of ethics, governance, and leadership, innovation and reputation. Participating companies are then given a score, which lets them see how they compare to others organizations.
"At Microsoft, trust and integrity are core to our values and critical to our success. We're passionate about applying the power of technology to improve our world, and that starts with doing business in a way that builds and maintains trust with our customers," said Microsoft President Brad Smith. "Microsoft is honored to be named once again to the World's Most Ethical Companies by Ethisphere because it reflects our passion to make a lasting impact on the world around us."
This makes the eighth year in a row that Microsoft has made Ethisphere's list. LinkedIn, which Microsoft aqcuired in 2016, is also included among 2018's honorees.
Dan Thorp-Lancaster is the former Editor-in-Chief of Windows Central. He began working with Windows Central, Android Central, and iMore as a news writer in 2014 and is obsessed with tech of all sorts. You can follow Dan on Twitter @DthorpL and Instagram @heyitsdtl.
I doubt Ethics Quotient has anything to do with ethics but rather $$$ based on the other companies listed.

They obviously didn't put up as much money as MS..😃😃😃

Tomorrow is the day for big news.

Where the ethic in killing Win 10 mobile after promising to always make phones

Plot twist: they did you a favor so that you could actually have social apps and friends again.

Yeah, cause that's why I don't have friends. =P

lol. comment of the year so far to Olumide.
Beautiful

I don't think you quite understand what is that ethics that they measure. Besides, if killing W10M is the only argument you have - that's some 0.5% of stuff that Microsoft does. You can't base an opinion on whole corporation on such a marginal part.

It's probably ethical to take my money with false promises and **** a huge pile of crap on me afterwards.

In your case, yes, yes it is.

Welcome back, good vacation?

Thanks. I'm so tanned it's scary/freaky. Kind of want to de-tan a bit.

Zac is going to look even paler on Friday 😊

This comment section is ridicules

Good to see Tata in that list. Tata is massive and one of the biggest companies in the world but does amazing things for the community. They also happen to own Land Rover now.

This list is a joke. Adobe kept me on the phone for 45 minutes trying to convince me that I shouldn't cancel my subscription. Biggest scam and waste of time. I'll never sign up for one of their subscriptions again!

What's your comment have to do with this article?

Well they did donate basically their entire consumer base to their competitors, how generous!!

Wow Ethisphere has some pretty low standards.

Eight years in a row is impressive considering the million dollar fee for being added to the list.

I doubt they took into account having hired and then fired half of the state of Finland (Nokia-Microsoft) also that didn't count the lack of support for Windows Phone 8.1 to windows 10 mobile. Or the broken promises to those users or ms band, or having sold the problem of supporting the unsupportable to B2X... No it is all ethical🙄

As a former M$FT employee, I can say I completely disagree that they're a "ethical" company. From my time there, in my view, they definitely are not dedicated to "defining and advancing the standards of ethical business practices" unless it's only on paper. Yes, M$FT had an official "ethics" program when I was there (and probably still does,) but from my experience, reality and official are very different. Please don't get me wrong - for the most part, I really liked working there as Microsoft employs some of the smartest and most helpful people I've ever worked with, but I had a serious problem with some in management and what they did. This is why I'm no longer there.
Windows Central Newsletter
Thank you for signing up to Windows Central. You will receive a verification email shortly.
There was a problem. Please refresh the page and try again.