Microsoft launches season two of the Halo 5 fictional podcast 'HUNT the TRUTH'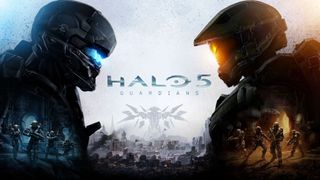 Windows Central Newsletter
Get the best of Windows Central in your inbox, every day!
Really enjoyed the first series. Very different. Looking forward to this.

How can I listen to these offline on my Lumia? Wouldn't mind having these playing in my car whilst driving to work

I use the podcast app, Pocket Casts and was able to get Season One of Hunt the Truth on that.

Just checked the podcasts on my Lumia and Hunt the Truth is nowhere to be found. But it's on iTunes of course, and SoundCloud. But why in the universe would Mr. Giraud, who was supposedly hired to do this series, bother to put it in, I don't know, the Windows Store? I guess Halo has nothing to do with Microsoft. Perhaps I'll pick up a PS4 so I can play Halo 5.

I'm not normally one to complain about my Windows Phone at all. I'm on my third one and I love them. But I've been playing Halo a lot longer and I love it as much if not more. I was just typing out something to the effect of, "Huh... it appears that I am unable to get the Halo Channel on my Windows Phone so I can listen to it on the go. Hurray for my co-workers though who have it in the iOS and Android stores!" But I guess I don't need to say that now. :|

There's nothing new on the Halo Channel (on Windows) and, as of this writing, nothing new on Soundcloud or Tumblr. I'd wait a little bit. And while I agree that this is one more example of Microsoft "not taking care of their own", there are several good Soundcloud apps in the Windows store. I used Audiocloud last season, but for offline listening, there are others.

I saw that too when I checked their SoundCloud and honestly, Halo Channel buggery aside, I'd be much happier if Hunt the Truth would just show up when I search in Podcasts. I have a few others that I listen to throughout the week anyway and I'd like to just cycle that into my morning listening schedule. I may end up just waiting until I get home and listen to it while making dinner or something. :)

Just checked the hunt the truth tumblr site. And nothing. Maybe cause I'm on mobile. I only see season one stuff. Was unable to find on nimbus for soundcloud or podcast apps either.

News.Xbox.com said it would launch at 11am PT. It is now 10.12am PT. 48 minutes til it launch. Hope it appears in my podcast app then. :)

Explain this series in 3 words. Go.