Microsoft offers more details on how to convert web apps to Windows 10 apps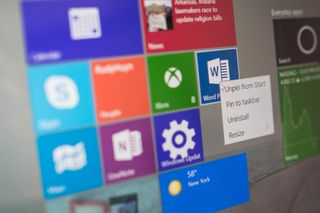 With the launch of Windows 10 now less than a month away, Microsoft is offering more information on how developers who create apps for other platforms can convert them to work natively on the company's new OS. One of those efforts has the code name 'Project Westminster" and is Microsoft's way of giving developers of web-based apps a channel to convert content to Windows 10.
In a highly technical blog post, Microsoft talks about how those developers can turn those web apps into ones that work inside Windows 10:
Developers can also offers those apps to Windows 10 users directly with Microsoft's new Windows Store:
Microsoft says that web app developers should be able to reuse their code so that their Windows 10 app version can be access on other devices like smartphones with Windows 10 Mobile, the Xbox One, HoloLens, and Surface Hub.
Source: Microsoft
I hope ALL developers adopt it ;-)

Microsoft has done a lot to make it easy to develop for Windows 10 Mobile, but too many developers are too ignorant to notice. It's vexing.

Especially some of the banks that dropped their WP apps.

I remember reading last month enstream(suretap)Canadian equivalent to softcard) was going to finally port their tap to pay api

The only thing I use a bank app for is to deposit checks - otherwise I just use the mobile website. If this allows websites to access the camera and do deposits that will be great. If not, I dont see that it does much for bank access.

Hopefully developers will use this to then further develop their apps for windows specifically so the app gap can be reduced. My fear is that a sub par web app will be all that is offered. Progress etc!!

Yea, that is the fear. Hopefully what it will do though is give win 10 apps that are not apps on any device, and win 10 get ports from either ios, Android for apps already available using the other bridges.
Obviously pure native is the ideal, but as an ecosystem just getting them would be a bonus for now.

As a web developer, I'm just glad that I can leverage my existing skills and build an Universal Windows app without needing to learn C# from scratch.

It is a great language though. :)

Let's hope someone gets Youtube on Windows with this

Another YouTube web wrapper? Please don't..

and John just wasted his time writing the article

Mytube is there with tubecast

As a young developer looking primarily to make responsive web apps, I am very excited about this post. (I read it yesterday at publication time). Deploying a web app to Universal Windows just by editing two parameters in a Visual Studio template is going to be frankly brilliant for me in the future - increasing exposure and revenue by putting my web apps in the Windows store while being able to control updates myself and still take advantage of Windows native features. This is the best news I have heard for some time on a development front.

That odd sounds like their sending mixed messages yet again

I hope no more fake and crappy apps in the store!

Sounds good for me... thanks Microsoft! :D

No more web wrappers please.

ok, so MS please use this instructions and make your Microsoft Family application!
Windows Central Newsletter
Thank you for signing up to Windows Central. You will receive a verification email shortly.
There was a problem. Please refresh the page and try again.