Microsoft to open cloud servers in Germany that will be controlled by a 'data trustee'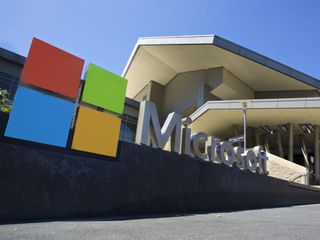 Microsoft is making new efforts to make sure data on its servers are not access by people, governments or other organizations without permission. This week, the company announced that it will open two cloud service centers in Germany that will be controlled by a third-party "data trustee".
Services such as Azure, Office 365 and Dynamics CRM Online will be available from these data centers, which are scheduled to be available to European customers sometime in the second half of 2016. While that's fairly dry news, what's more interesting is how those centers will be managed:
This new setup would seem on the surface to keep Microsoft out of the loop if the US government requests that the company send over data from their servers that are located out of the country.
Source: Microsoft (opens in new tab); Via: Ars Technica
Windows Central Newsletter
Get the best of Windows Central in in your inbox, every day!
Great move... Innovation in every front! I just hope the trustee doesn't go rogue :P

If they do, that'll be "SEP" and not MS'.

Third party trustee so the US gov can't claim search on it without going through that countries laws.

Yep. Great move from MS. If the US is going to be data-jerks might as well let the other contry control its data centers. If its 3rd party and meets MS guidelines why not?

It also builds partnerships with those countries, overall smart move for MS

Our country laws are made for allies' inception, so don't get your hopes too high for data only controlled by Europeans ... Anyways nice move Microsoft!

Put that in your pipe and smoke it, NSA!

Clever! I expect this type of arrangement will become more common soon... Ot both ties the hands of the company AND shields it from legal consequences from governments in both locations (well... Legal consequences that could arise from differences in the two counties laws regarding data handling anyway)

Next announcement of ms: Who wants his OneDrive servers in Germany is limited to 500mb instead of 5gb storage

Sounds good! This is what's stopping my workplace (Danish ministry) from giving the thumbs up for cloud storage; would be awesome if OneDrive could become the first with locally controlled servers...!

Well played Microsoft... :)

Now how long before Apple announce this??

Two years. And when they do, it'll be revolutionary. And they'll call it, "envelope" or something else stunning.

2 years & in a communist controlled country. People will praise them for it

As if this will change anything. The western European governments are US stooges and will bend over backwards the the moment the US regime demands info for spying. Technology is so advanced and pervasive and the US has actively fostered a draconian police surveillance state, that it is impossible to break free from. You would be foolish to think that this means anything. Posted via the Windows Phone Central App for Android

No free OneDrive in Germany.... 5MB May be. $1.99/mth for 100MB!

Who cares? So long as you aren't looking up child porn or how to build bombs no one gives a shit about what you do online. The only places that do are those that idiots give all their information to willingly, like Facebook.

So a subsidiary of T-Mobile will be charged with looking after customer data. Surely nothing can go wrong? :P.
Windows Central Newsletter
Thank you for signing up to Windows Central. You will receive a verification email shortly.
There was a problem. Please refresh the page and try again.