Microsoft pledges $500 million for Seattle-area affordable housing initiative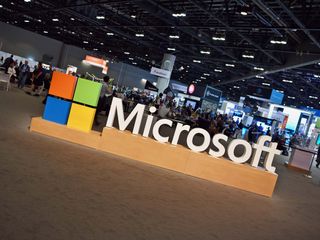 (Image credit: Windows Central)
Microsoft this week announced that it is committing $500 million (opens in new tab) to preserve and develop affordable housing in the Puget Sound region. Encompassing areas of King County, the initiative will see the money split between middle-income and low-income housing projects, along with grants to address homelessness.
The project seeks to alleviate rising housing costs in the Puget Sound region, which have "pushed out people with lower and even middle incomes," Microsoft says.
"If we're going to make progress, we'll all need to work together as a community," said Microsoft President Brad Smith and Microsoft Chief Financial Officer Amy Hood in a joint blog post. "Ultimately, a healthy business needs to be part of a healthy community. And a healthy community must have housing within the economic reach of every part of the community, including the many dedicated people who provide the vital services on which we all rely."
Microsoft plans to split the money across three major initiatives, which include the following:
$225 million invested at below market rate returns, focused on preserving and developing new middle-income housing on King County's Eastside.
$250 million invested at market rate returns to support low-income housing across the King County region.
$25 million in philanthropic grants to address homelessness. This includes two initial commitments:

$5 million for the new Home Base program through the United Way of King County, to prevent people from becoming homeless by providing legal representation, helping with back rent and offering caseworker help.
$5 million for the aligned funding that supports the city of Seattle and King County creation of a consolidated entity to address homelessness. This funding will help kick-start a new philanthropic funders collaborative that will work together with government and other partners.
Microsoft's announcement comes as mayors from nine cities surrounding Seattle have also announced plans to tackle affordable housing.
For more on Microsoft's plans to address affordable housing in the Puget Sound region, you can check out the company's full blog post (opens in new tab).
Dan Thorp-Lancaster is the Editor in Chief for Windows Central. He began working with Windows Central as a news writer in 2014 and is obsessed with tech of all sorts. You can follow Dan on Twitter @DthorpL and Instagram @heyitsdtl. Got a hot tip? Send it to daniel.thorp-lancaster@futurenet.com.
This is great and will help, but the problem is too strict regulation of new housing supply, just like in other areas along both major coasts. Taller buildings and higher densities mean more traffic, a different mix of people in the neighborhood, losing a neighborhood's "charm" - and lower house prices. It's a tradeoff of sorts. But people who already have housing don't care about newcomers, or the poor. So they vote to restrict new development in their neighborhood.

Basic supply and demand says that injecting $500,000,000 into the housing market will, in fact, drive up prices due to the over supply of money. In other words, it will do the opposite of the intension to lower prices.

Don't you think you're oversimplifying things a tad? It's not just "injecting" money it's putting it towards specific uses e.g. grants to address homelessness, support low-income housing, preserving and developing new middle-income housing. Microsoft isn't just acting on its own here either. It's part of a joint declaration from the mayors of nine of the largest cities around Seattle. I don't see how creating "tens of thousands" of affordable housing units is a bad thing or drives anything up. Also, randomly, do you really think you're smarter than Microsoft's own advisors here when it comes to them spending $500M? I admittedly don't know much about this stuff, which is why I'd err on the side of they know what they are doing and have, you know, consulted experts. I'm just not a fan of "basic" quips on macroeconomics.

The "intension" is to expand the housing supply directly. That puts downward pressure on prices.

This is wonderful to see a largely profitable company use their wealth to support a need. This should be a factor when consumers and businesses decide where to purchase from.

The best comment of the day.

The problem of housing here in Seattle is three-fold: (1) very rapid population increase...construction can't keep up, so the supply diminishes resulting in higher rents and sales; (2) Canada/British Columbia cracked down on foreign investors (China, etc.) who purchase property as a way to store wealth outside of the PRC but keep the homes empty. Since the crack down in BC, the investors have moved to the Seattle area; and (3) Airbnb literally takes thousand of apartments off the rental markets. I'm not referring to those who rent a second bedroom or mother-in-law apartment, duplex, etc. There's too many people leasing whole apartments, not living in them and then renting them out on Airbnb. The combination of the three has spiked the cost of living here. Microsoft's contribution is admirable but won't really solve the problem.

This is true, but 1) is mostly about legal restrictions on new building, and 3) is not taking into account the demand for temporary housing or exactly how much Airbnb directly affects permanent housing supply (there's no point in subsidizing Marriott). Also, with 2), the government of Washington can do something similar to what BC did - it'll help. But the best thing Washington can do is address 1) by forcing municipalities to allow more housing development. Because as with the Bay area and LA and NY-NJ-CT (where I live) that's the root of the problem with housing prices.
Windows Central Newsletter
Get the best of Windows Central in in your inbox, every day!
Thank you for signing up to Windows Central. You will receive a verification email shortly.
There was a problem. Please refresh the page and try again.