Microsoft reportedly cuts 1,000 more jobs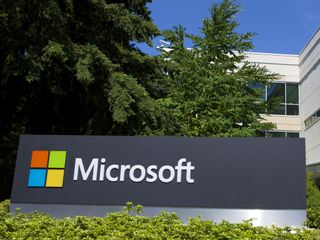 (Image credit: Windows Central)
Following its Q3 2015 earnings statement earlier today, it appears that Microsoft may be cutting more jobs. According to a new report out of the New York Times, Microsoft quietly laid off around 1,000 employees, which would be in addition to the 7,800 job cuts it made earlier this year. Though Microsoft didn't confirm an exact number, it did confirm the reductions to The New York Times:
As for where the cuts are taking place, ZDNet's Mary Jo Foley reported the following:
Though unconfirmed, this news follows the lay off of 7,800 workers that Microsoft announced in July, many of which came from its phone division. Later it was confirmed that 2,300 of these cuts would come from the company's operations in Finland.
Sources: The New York Times, ZDNet
Dan Thorp-Lancaster is the former Editor-in-Chief of Windows Central. He began working with Windows Central, Android Central, and iMore as a news writer in 2014 and is obsessed with tech of all sorts. You can follow Dan on Twitter @DthorpL and Instagram @heyitsdtl.
Sounds like they are cleaning out their contractors. Doesn't surprise me. A lot of companies have done the same.

Contractors don't get layed off. They just get let go.

Sad.... Feel for the people fired & their families!! It's not an easy time in the job market globally.​

Very sad indeed. But on the bright side, having 'Microsoft' on thier CV will make thier life way more easier.

Good... I mean, is not like all their products are getting delayed... -sarcasm-

@Engineers:
No. What is this insane "workforce is needed to complete tasks" mumbo-jumbo you're talking?
Stop it! You make Satya's head full of fear! Make the sun re-appear, you man of wizardry.

Don't worry. The leadership will take a couple of million more for their paychecks next fiscal year so all's well!

So what you are saying is: if you were fired/laid off because you were underperforming or your services are not required anymore is the CEO's fault ! Makes a lot of sense!.

Ah, sarcasm... It's often lost on people who try to take themselves too seriously to look good. Posted via the Windows Central App for Android

Sarcasm is very hard to spot via text. It usually requires some emoji or you directly calling it out.

Joe Belfiore was one of them.

No. He took an extended leave and is still one of the most important people in MS.

I predict he will not be back.

He'll be sipping margaritas with Rubenstein...

@Future Fossil:
Oh no, you did not...
... think the same like I did!

Yep....people don't understand corporate verbiage from Director level up. He was released in a 'respectable' way. He wont be back.

Too bad. That's almost 10000 people now. Shit.

It's closer to 30,000 when you add in the previous year's cuts, isn't it?

They need to find $$$ for Satya's bonus from some where

@Dan Thorp-Lancaster:
"[...]Q3 2015 earnings statement[...]."
Actually it's Q1 of Microsoft's fiscal year 2016.

How many people does Microsoft currently employ?

@Artur Dias:
So, there's Satya, that makes one.
There's this other guy, he hires from time to time, just to tell him, that he is fired.
This would make at least two...

1000 less than yesterday.

I think that should be 1000 fewer :-)

Around 110k pre Nokia, probably 130-140k post Nokia so in the range of 120k post layoffs. MSFT typically continues to hire as they layoff people in different functional areas. Posted via the Windows Central App for Android

A 118,584 as of march 2015

There was a tweet from GroupMe's official twitter account that said a bunch of them got laid off the other day. It was quickly deleted though...

May be they are from wp marketing department......it's like old days arithmetic: a monkey climbs up a oily bamboo 3 ft in a minute and climbs down 2 ft in minute ....MSFT is in such a situation

@Dragonboypr:
Phone what?!
Do you believe in the existence of unicorns?!

The Phone division is sadly pretty much dead now, everything is just under Windows, which.... You can take as you may....

That's how it should be. The Surface is the only successful hardware they've made in years. Lol. With Windows and Windows Mobile being so closely tied together its much better off that the same people are working on them. Posted via the Note 4/Nexus 7 (2013)/Lumia 1020/Lumia 2520

Not as nearly as successful as xbox(sure 360 had it problems but they quickly reversed that train wreck)

That was pretty much Ballmer, if he had said the opposite when told how much it would take fix/manage the rrod. The x1 wouldn't exist today.

Microsoft is dead. All hail Apple... :P

Sad for the folks who will be let go, but it makes sense.

Perhaps they should stop lobbying to import thousands of H1Bs with no discernable skills.

Windows phone needs to be more than a 5 year plan. If windows and phone mobile shares so much code, shouldn't they be able to keep up with two operating systems, with a smaller amount of people than they would need of the operating systems were totally different. Hopefully now that they both run windows 10, it takes less people to update windows 10, thus they can afford to try and make it work longer. I've been drinking so hopefully my rambling makes sense to somebody. Thirsty Thursday you know!

No they still run on different arch.

According to the NY Times, most of the cuts came from the phone division. So, the writing seems to be on the wall, it seems.

Depends on where in the phone division, but it makes sense. With one common core for all devices, there are probably a bunch of developers you don't need anymore.

I was fired in the last massive layoff (yes, I was working with Nokia before the purchase). It sucks really hard to hear this is still happening, but my heart is still at Microsoft and I hope I will get back to it in some time, maybe some months, maybe years, who knows. Wish me luck.

Sad to hear that, never lose faith, i hope you will recover your job or find another one very soon

Sorry to hear that. I've been let go from a big company too. I know what it's like. Glad you have an optimistic attitude. Hope you can go back or find something else soon if you haven't already. Posted via the Windows Central App

That sucks and good luck.

Sad news i cant stop thinking in the people that got fired at this hard moments of gettin a job

Yeah tell me about it, every company appear to want brain dead zombies in the retail space. Granted I'm extremely over qualified, but being freelance sadly isn't going be sustainable in this environment.

Guess Nadella knows exactly whose ass to kiss to keep those big ole paychecks coming. I think i can manage to contain my enthusiasm for this guy.