Microsoft may have completed its 18,000 job cuts with latest layoffs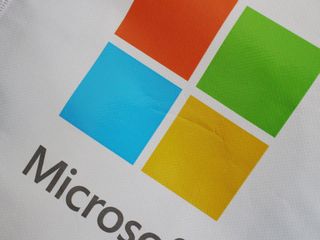 A new report says Microsoft laid off 'hundreds' of employees this week. They are all part of the company's previously announced plans to cut 18,000 team members from its work force and could be the last ones Microsoft makes as part of those plans.
The layoffs were first reported by GeekWire, who added that most of the layoffs came from Microsoft's IT departments. A company spokesperson confirmed that Microsoft did indeed lay off some workers this week but a specific number was not revealed.
ZDNet received its own statement from Microsoft, where a spokesperson said, "We expect this to be the last of the anticipated broad cuts as part of the restructuring plan announced last July." The company previously set the end of June 2015 as its own deadline for completing the cuts.
More like Happy Easter Mother Fuckers...didn't see that Easter Egg coming .....did ya?

I dont celebrate Easter, but I appreciate it.

Well, being we are talking about an American company, I know you are intelligent enough to catch the humor...

Fire 18000 american employees and hire 36000 indian employees and get 1/5 the results. The corporate american greed way.

Fire 18000 Americans, hire 1800 Jordanian and get a better result :P

Nope, were looking to the aborigines to save the day...

No..hq us in Redmond...unless you mean nokia, but Nokia handset division is gone

Well also if you mean Nokia (or Microsoft mobile now) the HQ is in Helsinki.. Not in the UK..

Fairly certain MS would only hire people who know the difference between "their" and "there" also :)

Espoo, not Helsinki. Next to home of "Angry Birds" HQ.

Wonderful, And i was hoping to move there after college and work in Microsoft IT

You can still do that. Many of the employees came from Nokia anyway.

Not to discourage you, but MS hires local market (University of Washington, etc...) at an insanely high percentage for positions. It might be worth getting a graduate degree from there and snagging an internship in the process.

ill be getting my bachelors at my current university and a lot of Microsoft certs. I live in ohio so out of state college isnt an option, especially on a single parent

I lived in Youngstown! I traveled to Philadelphia once a month for a year earning an accelerated (cause I'm licensed) Master in Radiologic and Imaging Sciences...now, I am a campus president of a nursing school...point is there are other options out there...,but dream big, you never know.

Microsoft doesn't have locality preferences. You only have to be willing to relocate probably. Also Microsoft has more positions open right now than # of lay-offs last week (I think someone reported about 300?).

Grab some Microsoft certifications and, depending on what you want to do in management, maybe a bachelors degree, then go to work there. After a few years, maybe think about a master's degree.

trying for it, long road ahead from ohio lol

Again, Ohio led me to Florida, back to Ohio, Iowa, South Dakota, finished Ph.D. and voila...

An article on Microsoft firing people and listen to you...... One wants a job another an expert on getting people a job..... Some morons..... Seppo turds go take a selfie with a extra wide lens.

You need a better hobby... Commenting ain't for you.

Best wishes to all who lost their jobs and I hope they'll all rebound to better jobs soon. I guess bonuses for the VP's will be a lot higher next time. Nothing changes......

18000 anti microsoft created!

I wish people working at Nokia Care just be fired...... They just resetted my phone.... When I gave my phone to clear the dust in ear piece

They are not Nokia or Microsoft employees. Are they? I don't think so. Plus, these idiots are all over the country. Spoiled my Nokia 5800 and a friend's N73 the last time I visited them. If fired, who will repair (ahem, you know) your mobile? The ones who will replace them will have the same 'qualities'. Besides, greasing and scratching are done for free!

Good luck and best wishes to all of those laid off.

Sad, but true...most of us get fired eventually...

"most"??? I've never been fired in my life and don't know anyone who has. They key is to quit when the shit hits the fan, or to just not be shit at your job ;)

Most...that includes layoffs...

I know 1 person that was laid off during the fake GFC a few years ago. I still doubt it's "most" or a "majority of people" that will be fired or laid off

Well you are a lucky individual surrounded by even luckier people. Where are you from? What industry do you work in? Those are BIG factors. Everyone I know has lost a job at some point. I'm talking about skilled, certified, graduate educated people in the medical field. According to the literature, the likelihood is 1:3. Losing employment does NOT indicate a bad or misguided individual all the time. Business is tough, recessions hurt, etc.

Australia - practically the only country that hasn't gone into recession (yet). We've been booming solidly for the past 5+ years, and it only just started to slow down late last year and this year. The only people getting affected now are people in the minining companies, as they wind back a lot of their operations. The economy still seems quite good at the moment... plenty of jobs in all sectors, relatively low unemployment, good minimum wage ($16.87 / hour) and those that are unemployed (for whatever reason) have social welfare and free healthcare (well, everyone has free healthcare).

And that's make MS on top rank in least secure jobs company list.

Comments like this make me wish they would disable comments on articles more often.

Truth can be hard.
Instead of of avoiding it better learn to face it.

Doesn't hurt as much as ignorance

Do you MS how much employees got fired within 9 months in MS
If yes then you is ignorant?

I didn't like your comment because it was plain dumb and stupid. You're speaking without knowledge on anything and decide to call it truth. I have news for you, you're not so smart.

Funny
You and I have same though about each others

Don't make statements like that without knowledge on the subject.

30000+ employees fired within a year.
What do you expect ?

I almost cried after watching Bernacules Nerdgasm's video on YouTube :'-(

you probably watched a different video on a different plattform

https://youtu.be/lRV6PXB6QLk

I think it's truly sad that healthcare is tied up with his employer, and even sadder that his son isn't provided the necessary treatment for free, or minimal cost, by the healthcare system.

How does this affect someone overseas wanting to work in Microsoft IT? I guess the chance of working and staying there has gotten pretty slim after this job cut.

These layoffs were planned after Nokia acquisition. It doesn't mean they are not hiring anyone.

Yep...even then, your tenure would be limited by work visa...unless you marry a fine blonde american...

Doesn't affect at all. They still have lots of positions open. This was a structural reorg, not truly a measurable reduction of workforce.

Those people who were laid-off will become app developer for universal Windows platform, for iOS and Android so they can make more money that what they make while employed with Microsoft. That should be the spirit. Don't lose hope. There's a lot of money waiting for a very good app developer, just don't forget Windows.

Lay off IT ? ....Probably why Cortana hasn't been up and running since yesterday

Not really.... I'm sorry I didn't catch that is all she replies...Been like this for two days now on all my Lumia devices

Not my problem...hey Cortana is my new bff...

Everyone at Microsoft must hate holiday's.

So true...think your getting a vacation...surprise mother fucker...

Hopefully it is the last of the cuts, being made redundant is not nice at all... Unless you get a pay cheque with 9 digits... Wish those that got laid off all the best and that they rebound pretty quickly.

Best I get is just scraping over six digits...never enough....I think I was switched at birth from some wealthy folks...I have a near 100% ability to walk up to merchandise and pick the most expensive first without knowing the brands...lol

This one is great..me Too! It a kind of magnetism...pick up always the most expensive!

It's hilarious...my wife is always amazed..

Damn hate to hear people getting laid off. Hopefully things turn around soon for the better

From what I've read they basically let go most of the remaining Nokia people from the acquisition. The only ones left are probably some of the top executives and design people, but for all intents and purposes, it looks like Microsoft has 'stealth un-did' the large Ballmer era purchase. To me, this smacks of Nadella backing away from the hardware phone making and shipping business.

If that is the case ("let go most of the remaining Nokia people") then I wonder did the acquisition were a mistake or at least one of the histories' biggest investment for nothing? Around year ago Microsoft purchased Nokia Devices unit for 6-7 billion USD and now what's left of it? They have closed majority of the manufacturing sites and some R&D sites, stopped the biggest device business (other platforms, not Lumia) which was profitable not like Lumia, laid of majority of the Device business area people (not sure how many are left out of original 25.000 employees). So one wonders why to invest billions in first place as it seems that around 10M unit sale per quarter of Lumia devices is only outcome and dropping market share. Unit cost is quite high if you calculate all the investments together. Wonder how long Microsoft's management and shareholders can accept such investments' to be made.

This deal will last for only the end of 2016 than Nokia current ceo already said they will make phones once again by using NOKIA name after 2016. So currently Microsoft is doing what they should do in respect of business and Nokia lost revenue so much in last 4-5 years so they wanted some money and with this deal they have got it now they will come with a bang after 2016.

How unfortunate. I've been kindly waiting to lead the Windows Phone division since the HTC Fuze was released. With that said I hope you look into it Microsoft. I love WP. Please let me help you help us. Please.

I hope they let Nadella and Belfiore to go.

Nadella is the CEO... And he's been doing a great job.

He's doing great job releasing phones in India

Someone explain why. I hope my brother didn't get laid off.

Because the US economy is in the toilet? Also a lot of other countries too... not Australia though! :)

Because Microsoft had a lot of employees that worked on legacy things. Even if they did not accuire Nokia they would still had to let a couple of thousands people go .. they are, sorry to say .. dead weight. You sometimes need to start over, and get rid off and restructure parts of the company to survive in the long run. Microsoft is doing great, and making a profit not matter what the media is saying, but they also want to continue to do that in the future .. then you need to let people go sometimes.. ( For the fiscal year of 2014, Microsoft announced a new record revenue of 86.83 billion U.S. dollars. ) After all, in december 2014 Microsoft had 122,935 employees Worldwide. That is after most of the 18.000 people got layed off .. that is a lot of people. Hardly makes a nimble company.. In comparisson Google has (what i can find) 53,600 employees Apple has approx. 98,000 employees

I can't believe some of the comments you arseholes are making about people loosing their jobs. If anyone here thinks its funny when someone looses their job you are a worthless piece of shit! Most of those people have families & mortgages & they will be in for a tuff time. Get a life & stop making fun @ someone else's loss

*losing *it's *loses *tough

Did you ask for a refund from the school who taught you how to write? Just curious.

seems like the idiotic skype team survived

Why don't they just fire the entire marketing division instead? :v

That would be the most welcome laid off

REALLY? No "Insert Template" feature on writing SMS here on Windows Phone (Am using L535). Yeah I'm posting this here. :P

that's too bad for those employees. I really admire microsoft because of their really good service. I learn french with Skype at http://preply.com/en/french-by-skype and it wouldn't be possible if not for microsoft.
Windows Central Newsletter
Thank you for signing up to Windows Central. You will receive a verification email shortly.
There was a problem. Please refresh the page and try again.