Report: Microsoft wants all of TikTok, but Trump signs order for new restrictions
Cue up the Steve Ballmer dance.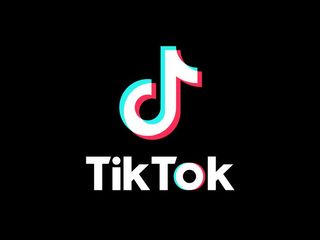 (Image credit: TikTok)
What you need to know
Microsoft may be trying to buy all of TikTok's global business, and not just select markets as previously reported.
The Trump administration is rumored to be preparing an order that would compel Chinese company ByteDance to divest the U.S. portion of TikTok.
Microsoft is reportedly in talks to buy the app from ByteDance.
There's no word on when a sale might be final, though a September 15th deadline has been set by the Trump administration.
Update #6 August 6 (10:45PM ET) — Trump orders restrictions on TikTok, WeChat
The Trump administration is ratcheting up pressure on China. According to The New York Times, Trump has announced "sweeping restrictions" on TikTok and WeChat (a popular messaging app owned by Tencent).
The twin orders take effect in 45 days and cite national security concerns as the impetus. According to the Times, the orders will "bar any transactions with WeChat or TikTok by any person or involving any property subject to the jurisdiction of the United States."
"The spread in the United States of mobile applications developed and owned by companies in the People's Republic of China (China) continues to threaten the national security, foreign policy, and economy of the United States," the executive order said about ByteDance.
"Like TikTok, WeChat automatically captures vast swaths of information from its users. This data collection threatens to allow the Chinese Communist Party access to Americans' personal and proprietary information," the second one noted about WeChat.
Interestingly, the order for TikTok excluded "any contract entered into before the 45 days elapse." That suggests that TikTok and Microsoft may still be on safe ground to continue talks, which have a September 15th deadline for completion. Full details about the scope of the ban are still unclear.
Update #5 August 6 — Microsoft wants it all?
According to a new report in the Financial Times and five sources "with knowledge of the talks" Microsoft is looking to buy all of TikTok's global business. Previously, just US., Canada, Australia, and New Zealand markets were being considered. The new deal would expand to Europe and India (where TikTok was recently banned), but not China, where ByteDance operates under the Douyin-brand.
Previous updates
Update #4: 8/3/2020: President Trump said on Monday "he does not mind if Microsoft Corp buys the Chinese-owned short-video app TikTok," so long as the deal is done by September 15th. This remark clears the path for the purchase to go through without controversy.
Update #3 8/2/2020: Microsoft has now officially confirmed (opens in new tab) it is exploring the purchase of Tiktok, and talks have now resumed following discussions with the Trump administration.
Update #2 8/1/2020 8PM ET: The Wall Street Journal is reporting that talks between Microsoft and TikTok are on hold due to Trump's comments on Air Force One Friday night.
Update 8/1/2020: Late last night, President Trump signaled he would outright ban TikTok from operating in the US. Since then, ByteDance has stated it is willing to 'divest' its stake in TikTok's US operations. Microsoft is still considered to be the US company to take over services. However, it is not known if the US administration accepts ByteDance's new offer.
The Trump administration is reportedly considering an order that would force Chinese company ByteDance to divest its ownership of popular app TikTok in the U.S. Fox Business Network's Charles Gasparino reports that U.S. companies are in talks to buy TikTok, with Microsoft's name in the mix.
According to a report from Bloomberg, the Trump administration could hand down its order "as soon as Friday."
In a follow-up tweet, Gasparino elaborated that Microsoft "is probably the only big US tech co that can do the deal since the others are probably prohibited from getting bigger by regulators," according to "bankers with knowledge of the matter."
The order would come after concerns from U.S. lawmakers about the ability for the Chinese government to use TikTok to obtain data on American citizens. TikTok is owned by ByteDance following its merger with Musical.ly in 2017. As Bloomberg notes, President Trump has mulled banning TikTok in retaliation for China's handling of the coronavirus outbreak.
From Bloomberg:
There's no word on when a sale may emerge. However, we could learn more as soon as today. As always, it's also worth taking rumors like these with an appropriately large grain of salt.
3 reasons why it makes sense for Microsoft to take over TikTok in the U.S.
We'll update this post with more information as it becomes available.
Windows Central Newsletter
Get the best of Windows Central in in your inbox, every day!
Dan Thorp-Lancaster is the former Editor-in-Chief of Windows Central. He began working with Windows Central, Android Central, and iMore as a news writer in 2014 and is obsessed with tech of all sorts. You can follow Dan on Twitter @DthorpL and Instagram @heyitsdtl.
I guess they could just force them to shut down and skip the extra step of the Microsoft acquisition.

They shoud do this with all chinese apps and services. Problem solved.

Uau way to show you racism. So sad how só many fall for western propaganda. This is obviously about the west losing its edge in tech and China surpassing them. Stop being a sour looser and let the market dictate the winner as capitalism is supposed to.

Chinese isn't a race. Also it's not the reason it's a concern, it's because China may be getting information from its US users since China has a lot of control over Chinese businesses.

Yeah just like any other tech players... It's in their user agreement nobody forces you to use their service... Trump is a tool period I don't care what side you are on that moron is not a republican and even less a capitalist... He is a parasite with no clue of what he is doing... Never has even when he was a businessman... His track record is passable at best... Anyone of his generation with similar capital on hand did way better than he ever did... Let the free market free and GTFO... There are only 2 categories of people the one smarter than trump and the one more stupid than trump... Personally been making bank on the back of the stupid one.... Just 2 past 2 weeks I made 15% of capital gain... I like stupid people keep doing what you are doing... But don't come in a year asking for my equity to pay for your failures....

Way to add Trump in there. Are you that insecure that everything has to be about Trump? Other countries have banned tiktok, it's not a "Trump thing"

I thought that was pretty funny too.

Everything is a "Trump thing" to people nowadays. They blame him for everything. Even the weather is his fault.

Because Trump is usually at fault. See more than 150,000 dead Americans.

Even though it likely would have been worse if he wouldn't have blocked Chinese travel way back in January. But no, that was xenophobic and racist. /s

I don't give a damn I'm apolitical they are all either morons who don't have clue and just know the political dogme of their party and the administration or they are crooks.... Let me do busyness and don't effing interfere... You have no business regulating the market period....

Dude judging by your grammar I'm going to assume you're twelve. Have an original thought and use sources when making such outlandish accusations.

"I'm apolitical" says the guy who brought up how everything is our President's fault. 🤣

TikTok only became a problem after some American teens reserved tickets to the rally and that's facts but ignore it because it doesn't fit your political view. I personally don't care as I don't use the app but it amazes me how some people get offended when someone post something they don't like. I'd suggest ignoring it if you don't like it!

Except Trump is scared because the Chinese have probably refused to help him win the next election. You know, because Trump has no issue with breaking the law by getting foreign autocrats to attack our elections.

Listen here Anthony B2, you should be lucky that you live under the great President Trump (who btw, will win by a landslide in Nov 3rd) and that the USA is GREAT AGAIN otherwise you would be whinging and crying that the CCP/PLA have left the USA behind by now under Killary and especially sleepy Joe Biden and his sleepy VP Harris!

Of course it's about trump... He literally made the decision. How can you even argue that?

@JMV83, I'm as capitalist as they come and I have no problem with blocking market participation to parties that are actively looking to damage the market. In fact, I'd say to not do that is weakening capitalism -- it's not a free market when some countries legislate and enforce fundamentally different rules within their own borders. I fully support sanctions, tariffs, prohibitions on market access, etc. to nations who have anti-capitalist policies, as long as those consequences are clearly tied to the problem policies and go away when the offending country starts behaving. In the same vein: I'm pro-freedom (note my Live Free or Die avatar), but I support putting people in jail who threaten individual freedom and personal property rights, like murderers, rapists, and thieves. In this case, there's also a security concern. As Americans (or people in any other affected country), independent of our economic views, we do not want our information becoming the property of a hostile government, whether it would be used for blackmail, voting manipulation, gaining technical or other information, hacking and causing mischief, or other reasons. Obviously, that data security is more important for people in some professions than others, but it's absolutely reasonable for our government, regardless of the party in power, to have policies to prevent other governments from having that information.

That ain't capitalism, there hasn't been any firm of remotly true capitalism for close to a century.... Governments and their infiltration in what they have absolutely no clue how to handle has been a plague for decades world wide.... The situation we are in is a direct result of absolute miss management of the economy by every damn party... Again they are either completely incompetent or completely biased by the political career... No matter their intention they are incomptetn inefficient and way too costly.... What kills the economy ain't the Chinese... It's the damn gov period.... All the prices are wrong and it's gonna blow if it's not under trump it's gonna be the next libtard... They are all tards...

Google is a security concern as well as any company who data mines period!

If you're going to insult the POTUS at least use sources to back up your claim. Pathetic.

It's not racist to point out that it's a bad idea to hand over user data to a company that's owned by a company with ties to the CCP. American social networks aren't allowed to operate in China because they might be used to spread "dangerous ideas" like freedom and democracy so why should the US allow the Chinese to operate a service that they don't even give their own citizens access to?

Use facts before you flex there commy.

Horse ****. I am not an american and I don't trust China one bit.

What!? MS is just thinking about money.

Dirty corporations all around, what are they thinking? Why can't they just go bankrupt and call it a day, amiright?

Then they can come in later and get government funding to do something in an completely different industry (looking at you Kodak!).

Well, US president will take step to ban tiktok after hearing these rumours.

Amazon, Google, and Apple think about money too 🤑

I hope Microsoft buys it then shuts it down.

Yea this. This would be one product I would approve of Ms grabbing and shutting down lol.

This will probably happen, but not due to a plan. It will be their normal lack of a plan that will kill the app. 😜

Right... Because ticktock does something thst Google or Facebook does not right? Stop being a hypocrite.

So many olds in this thread.

Hey Dan, you must be face palming a lot the last few months. Not an insult, I guess your comments read as annoyed with comments in a lot of these threads. Anyway, sorry for all the frustration. Usually the threads get way off the topic of the article. Even though we probably disagree on some things, I think you guys do the best reporting on anything Microsoft related, you guys don't speculate, but instead have at least educated guesses and are more detailed and specific than other sites. Anyway, just take a breath and keep up the awesome work.

Well said, aFloppinPhish and (as someone who does sometimes contribute to the threads going off topic on some political matters, but I hope in a polite way) I second that Daniel Rubino -- you and the Windows Central team are my favorite tech team by a wide margin. Thank you!

Daniel, it sounds like you're telling us to get off your lawn.

Why would they do that when if they purchase it, it could cost billions unless POTUS promise major tax breaks, etc.

You're in luck, because that's what Microsoft does with most of it's services.

Well it looks like US will get their wish and tik tok will be dead when Microsoft kills it like every other service they've purchased and neglected.

Yeah, they're awful. I really miss stuff like Linked In and Minecraft, PowerPoint and SwiftKey. /s

Yeah, or Mixer (Beam)! Well... nevermind....

They won't, remember there a portion of TikTok run from the US from what I've read. If that's the case, they'll do it like they did with LinkedIn.

Or Zune, Groove Music, Cortana, Microsoft Retails Stores, Windows Phone,, or Kinnect

In what world can a US President tell a Chinese company to divest it's ownership of a product in the US? I imagine he can forbid its sale. If MS does 'buy' it, wouldn't they have to re-architect the cloud/server support to not have any Chinese presence, or at least to ensure no non-Chinese data is stored on or routed through Chinese assets? I mean buying it and not changing anything wouldn't assuage any of the fears, would it?

Exactly. Maybe they just want the data

No. Unlike LinkedIn, TikTok has no business synergy for Microsoft. They just closed Mixer even. While they could buy them and just let them run as an independent subsidiary, that is not Microsoft's business model. I do not think they are interested in acquiring any social media platforms, no matter how popular they may be, unless they can integrate them into existing products like Azure, Office 365, or Xbox.

LinkedIn, Xamarin, Mojang & GitHub all operate independently from Microsoft.

Pretty much all the acquired game studios have independence including Mojang. MS would need to provide some assurances re accessibility among platforms and data collection, etc to make an acquisition work with regulators.

Thank you for saying something that's makes sense instead of commenting based on your hurt feelings like some people here.

Two years from now: "We can't make it work. Let's shut it down."

You think it'll take 2 whole years?

Yeah, only took a couple of months to shut down Mixer

This is the stupid, stupid world of regulating the tech industries based on who's unpopular. Brought to us by Elizabeth Warren, now it's a tool of the kind of government that has floated postponing an election whose date is set by the Constitution. Won't it be fun when the US government has all our data at their fingertips? Won't it be great when the government gets to decide which social media companies get to operate based on whether or not they go easy on right wing nuts? The fast way to that is "progressive" regulation of the tech companies.

Imagine what it would be like if the companies were censoring and deleting accounts with left wing ideals. Doesn't sound nice, does it.

"Won't it be fun when the US government has all our data at their fingertips?" Oh my sweet summer child. If only you knew...

Bloomberg quoting Trump? Lost all credibility for me, rumour or not

You have a serious mental condition. You need some help with your TDS

I must say I never saw the possibility of this happening. Not clearly understood by the general public is Microsoft is full of what I call cesspools. Expansion: Microsoft is full of what would be start ups outside of the mother's wing. Explanation: at the dead center of Microsoft is an entrepreneurial core that embraces innovation. The real problem is until you can add a billion or so in revenue to the bottom line it is tough to get green lighting and far more easy to get killed off. This rumor, if true, fits that model with the major difference being it is an external company. Nadella has demonstrated several times the insight to make these bold moves with LinkedIn and GitHub the most salient examples. I have great difficulty seeing how this moves behind the evaluation stage. I have held this same view before with the various moves Nadella has made only to understand later he is dead brilliant. The key principles in play here seem to be scale and an expansion of modes of communication. Seem nuts at first blush but maybe savvy. It is hard to say either way without further information and a deeper strategic understanding. Microsoft, contrary to some opinions here on Windows Central, is led by people that are rather brilliant. Nadella is a visionary at the level of Gates and Jobs; meaning my commentary powder must stay dry for now.

Agreed and he has the results to show for it... Some people laugh... Others do serious business...

I agree that Nadella is very smart when it comes to his business/enterprise offerings. But this acquisition is so weird to me. With Microsoft shuttering all its consumer businesses, it seems strange to buy TikTok,e specially now. Where does it fit into their current portfolio of offerings? Edit: Someone on another forum astutely pointed out that it could be a play for TikTok's customer data.

Before or after Trump bans it anyway?

Trump is not banning it if it is owned by US company that makes sure data is secure (multiple requirements there in the executive order).

Another rumor says Microsoft involvement would be an Azure play. Other American companies would buy the business. Microsoft would run on Azure, on servers outside the reach of Chinese looking in on servers in China. That makes more sense. But who knows?

TikTok has it's own data centers in multiple countries. It doesn't need to run on Azure and will not unless Microsoft buys it and migrates it over to Azure (which is another cost on top of the purchase). So, it will only run on Azure if Microsoft buys it and then over time as the current server farms need to be replaced and they can easily enough move it over to Azure will it happen. Microsoft has owned LinkedIn for years and is just starting to migrate LinkedIn over to Azure.

Oh the President Trump is following the lead of India ban Tik tok

India banned it for political reason but Trump tries to rob it for political reason. If Trump can show and prove that there is indeed a national security issue, just ban it and not to try to steal it with his 'executive order'. TikTok was invented by a 30-year old wiz kid and turned out to be a huge success that greedy people envy. It is a 100% private company. All data collected in U.S. stay in the server in U.S. Where do FB and Google hid the data they collected? What's value of those 15-year old kid's data anyway? Threaten the security of China? Trump is trying hard now to blame China for everything to deflect his responsibility of total failure in handling of Covid-19. If he took the Coronavirus as seriously as China right from the beginning, half of the people won't have tp die. The anti-China McCarthyism has just gone way overboard. Play the 'patriotism' is the only trick he has left for Republican re-election campaign. Microsoft. please show some respect to the app creator's originality and creativity and negotiate like a the industry leader. You don't have to act like Trump, the crazy dictator.

How about talk to WB about buying those studios instead of a silly app.

Who cares if it's a silly app if it's a cash cow?
And why not do both? It's not like MS is low on cash...

Because we saw what happened to Vine. It's the same concept and will end up dying.

Vine was nowhere close to what tiktok is on so many level... And in the app microcosm it's not how it works.... You have hundreds of exemple of similar apps performing differently sometime for obvious reasons other just dumb luck... Heck in the tech world even it's like that... Tiktok has been around for a long time in the app world standard and MS is not Twitter...

Vine at one point allowed nudity...it wasn't until they decided to ban it that Vine essentially killed it self (same with Tumblr). TikTok never relied upon 18+ content to thrive.

So, Twitter has proven it can successfully buy a company and couldn't make Vine work because it was so much harder? Because Microsoft has a lot of successful and a few not successful company purchases every year. And they have been very successful at purchasing and making LinkedIn profitable and better.

Hopefully Microsoft gets to buy it

Don't know why these things happen.

If Microsoft does buy TikTok, it won't be long before we hear Satya noting wistfully that there wasn't room for a third major Communist Chinese spyware app.

One way or another, I think tiktok is over. Is MS doesn't buy it, it'll get banned, and if MS does buy it, then people will stop using it; such is the finesse of MS these days in the consumer space.

I doubt it is dead if MS buys it. Microsoft has done great with LinkedIn and is doing better with Xbox. This is not like Microsoft is trying to make and autonomous car (like Google or Apple). This is much easier. They have no reason to rebrand TikTok.

Microsoft is shooting itself in the foot by buying a portion of TikTok...It comes back to hunt them...!
Contrary to majority of posts here, No Microsoft cannot completely shutdown TikTok…! They can only ban it in US...Not even in Canada, Australia and New Zealand...
All the hype about TikTok by Trump is just US trying to keep its domination in social media app such as Facebook... Its is a wrong approach since the majority of TikTok business in in China with its 1.3 billion people without much global presence... US is doing Facebook a favor for being a loyal NSA front since its creation...!

I think it would be great if Microsoft bought this app . it will help them get ready for having cool things when they make a new version of surface duo that powers a small regular size glasses HoloLens .

They are going to rename it to Microsoft Teens. :-D BTW - I read this on Reddit or somewhere, so I take no credit.

Remember, Microsoft has owned LinkedIn for years as a social media platform. They can run TikTok successfully also. It is kind of a mix of Xbox and LinkedIn knowledge that will allow Microsoft to understand and be successful with TikTok. Maybe rename it MikSok. :)

I would love to see Microsoft acquire TikTok. However, I see the deal failing apart for 2 reason. the first is Trump's demand that the US Treasury get compensated by Microsoft for making it possible to buy TikTok. the second is the anger of China at seeing the egregious act of the US Government forcing a company to sell itself to an American buyer and also asking to profit from such act. Can you imagine the flip? The Chinese government telling Microsoft it has to sell its assets in China to a Chinese company and then getting a cut of that transaction. I believe that the Chinese government is using TikTok as a vehicle for American data. However, the idea of forcing a company to be disassembled and sold to another company while profiting from it seems awful. They kind of lose their moral and security grounds by doing so. If the purpose is for security, they could maintain their integrity by simply banning the company from doing business within US territories.

So, How will they get around the Chinese Gov't putting restrictions on the app running in China? I can't see them jsut letting Microsoft operate without following the standard they currently have in place...at least for the Chinese market.

It's not about that, its about it being restricted in the US

Microsoft wouldn't run/own that. They are looking to buy/run all of Tik Tok's operations everywhere besides China.

I'm not sure I get this. I would think Microsoft spending money on Warner Brothers Interactive Entertainment would be a smarter investment. Starting to think people at MS need to take a cognitive test. Not my money to spend though. But a bad purchasing decision is a bad purchasing decision. Trump is just trying to take vengeance on TikTok users for spoiling his Covid Party in Tulsa. This whole thing is laughable.

Another Microsoft consumer product... what could go wrong. LOL (maybe just maybe they're just not good at this consumer thing) Mixer (2020)
Cortana (2020) and Cortana supported devices
Games for Windows Live (2014)
Windows Phone/Mobile (2019)
Groove Music formerly Xbox Music (2017)
Kinect Fitness (2016)
Xbox Kinect (2017)
Xbox Entertainment Studio (2014)
Microsoft Band (2016)
Microsoft Store E-books (2019)
Microsoft Healthvault (2019)
LionHead Game Studio (2016)
Press Play Studio (2016)
Big Park Studio (2016)
Function Studios (2016)
Good Science Studio (2016)
Leap Experience Pioneers (LXP) Studio (2016)
State of the Art (SOTA) Studio (2016)
Lift London (2018)
Team Dakota (2016)
Xbox Live Productions (?)
Games Cancelled (Fable Legends 2016, Project Spark 2016, Knoxville 2016, Scalebound 2017, Phantom Dust 2015)

The Kinect was a great product that they didn't take advantage of so it fell flat. Still works great for other things than a game controller. Microsoft makes bank off of Office, Azure, and cloud projects. Game Pass looks to be a nice venture for them. Turn 10 and Playground games are doing well. Rare is a great asset they just seem to be tapping into as well as Obsidian. Fable is in the works as a reboot. Some could say the same about some Apple or Google products as well. I agree with most of your list though, you forgot Zune and seemed to mess up Crackdown, I'm sure there are more, Microsoft can afford it though. They should pick up Warner Brothers Interactive Entertainment though.

Knowing Trump, that is possible. However Microsoft could buy both Warner Brothers Interactive and TikTok.

What allot of nonsense this is "TikTok has been looking for ways to distance itself from its Chinese ownership, seeking to reassure the public that no data is stored on servers in China and that the app operates independently. Bytedance even appointed a CEO formerly of Walt Disney Co, Kevin Mayer, to run its operations in America" TikTok is part of the CCP/PLA and they can get all encrypted data from TikTok, anytime that the CCP/PLA and secret service agencies want! DON'T LET THIS FOOL ANYONE! Microsoft is doing big business and have billions $$$$ invested in the CCP/PLA market and as experts are saying 'Microsoft can't be trusted with extensive data like TikTok has" especially if it only purchases 30% or even 100%, as it will be similar to what TikTok are doing under the CCP/PLA! This is very worrying and very alarming!

Microsoft is not buying the China market which using a different app called Douyin. Microsoft has to get all backups, encrypt all data, and make sure no data is sent to China. That is just some of the US Gov requirements for the purchase of TikTok (data centers and client apps).

This TikTok Deal is a terrible idea because are there are too many dodgy strings attached to this deal. It baffles me that Microsoft is going for TikTok when they didn't put enough resources into Mixer. I suppose, this is shareholder pleasing move as Microsoft's Bean Counters are going to be asked sooner or later, when are they going to stop playing it safe and take some risks. Had there been none of these dodgy strings attached, I'd have been curious to see what Microsoft does with this acquisition. As from a synergy point of view it doesn't really make much sense at all, but given Microsoft and common sense often cannot be used in the same sentence I'm not surprised lol. I would love to see all this money put into getting more resources for the Surface team as as of late the Surface Devices have incredibly odd compromises as oppossed to being the Halo product for Windows. As well as rehiring the QA team thus fixing the buggy updates and giving the developers a respite. There aren't enough coding hours in the day. As well into Cortana and getting Bing into more markets using Bing Rewards as the browser space is too valuable to concede to Google. Otherwise we will end up in situation where all the "innovations" on the web only bolsters Google's grip on the web by extension PWAs. Here's an example The Transport for London website has it's own database feed for times and journey planning but have now started to use Google's services to provide the same information on their own website. The data feed that plugins into Google's service is from TFL's own damn database 😅🙈. So as result, Google is now able to data scrape customers who use TFL's website and given the structure of this poorly designed website Google is able to data scrape login information for travel cards which can be digitally topped up as well the login information for photocards for seniors, students etc. Given some of this data is not stored in the EU, it's also in breach of GDPR and the UK's own Data Protection legisilation *facepalm*. But as it stands, this TikTok deal is indeed to quote Bill Gates "a poison chalice".
Windows Central Newsletter
Thank you for signing up to Windows Central. You will receive a verification email shortly.
There was a problem. Please refresh the page and try again.