Microsoft responds to concerns about the Xbox Windows Phone release drought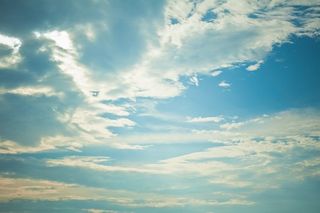 No new Xbox games for Windows Phone appeared this week, not even a game from Nokia. This marks the fifth week without a new release – the longest in Windows Phone history. But Windows Phone 8 did gain a new playable title in the form of Shuffle Party (which was previously incompatible), and all Windows Phone users can look forward to the highly-anticipated Skulls of the Shogun next week.
It's no secret that we consider the ball to have been dropped pretty far as Xbox games for Windows Phone go. You might even say the ball had rolled across the street and into the scary old neighbor's yard. Throughout the release drought, Windows Phone Central has worked hard at getting an explanation from Microsoft themselves. At last we have official word and a bit of good news to go along with it.
The untold story behind the drought
Maybe another WP8 game besides Angry Birds, please?
Here's the official word behind the prolonged absence of new Xbox Windows Phone releases:
I'm not sure that many Xbox publishers pushed hard to deliver new games for the Windows Phone 8 launch, since only two Windows Phone 8-specific Xbox games exist even now: Rovio's Angry Birds Space and Angry Birds Star Wars. And nobody can claim there was an actual push to update Xbox games to Windows Phone 8 considering that Microsoft doesn't even alert developers when their games are found incompatible. But several more incompatible games are likely to gain compatibility in the months to come, so the representative is not wrong there.
Developer response
Windows Phone was not invited to play at this table.
We ran Microsoft's quote by the Xbox Live developer who originally revealed Microsoft's reluctance to approve new Xbox Windows Phone projects. Here's his take:
Speaking of which, when asked for an explanation behind WSOP: Full House Pro coming to XBLA and Windows 8 but not Windows Phone, Microsoft declined to comment.
Promise for the future
Skulls of the Shogun
Now for the actual good news! First off, our Microsoft representative was kind enough to provide a response to this week's editorial How Microsoft can save Xbox games for Windows Phone: Part 1:
Refreshing to see them acknowledge some room for improvement. We've also heard through less official channels that the editorial has made its rounds within Microsoft's mobile division. We can't know for sure whether the actual executives with power will read the article, but some of their subordinates have definitely laid eyes on it. As a passionate Windows Phone gaming enthusiast, I very much appreciate everyone's efforts to tweet the editorial to relevant entities within Microsoft.
At last we come to the best news I can give you today: after this week, we may be done with Xbox release droughts for good! When asked whether regular Xbox Windows Phone releases would resume after Skulls of the Shogun comes out, our Microsoft contact revealed:
That's not one hundred percent conclusive, but it certainly sounds like we can expect a new Xbox game on February 6th. Many of us will still be busy with Skulls of the Shogun come that time, but more games is always better. And don't forget, Skulls of the Shogun will debut at a special launch price next week!
Photo courtesy of Deanna Lynn
Windows Central Newsletter
Get the best of Windows Central in in your inbox, every day!
Paul Acevedo is the Games Editor at Windows Central. A lifelong gamer, he has written about videogames for over 15 years and reviewed over 350 games for our site. Follow him on Twitter @PaulRAcevedo. Don't hate. Appreciate!
nice work paul, keep poking them.

I'll take vague over avoiding. This is how you deal with issues. When a company acknowledges the problem, it takes care of half my concerns. I wish you guys would do an article on the Xbox Music/Video nightmare and see if we can get them to acknowledge that. Nice to see one of your articles get Microsoft's attention, while making them aware of one of many of our concerns.

I second the idea of an article about Xbox music/video. Would be nice to find out what they were/are thinking in regards to that.

I'm mixed on Xbox Music. I definitely think it's a step down from Zune (which is why I use Zune over it now on my desktop), but I like it on my phone (I dont' have a Pass, so I dn't have those issues to concern myself with). However, I like the radio functionality.

I think the three things that I actually WANT to see changed about it are:

1. Let me manually edit data from the desktop application. I have no desire to go into the File Explorer to retype everything, then come back after each update to make sure it takes effect. That, and they need to let people submit errors with stuff easily. I have a LOT of music that gets mistakenly tagged as things it isn't, and it bothers me. It's like the software doesn't believe in obscure music, so when it finds something it cannot identify, it just picks a random artist to associate it with, and it's wrong every time.
2. On Windows Phone, get more pictures from artists. Most of the artists I listen to on there do not have a picture to use on the lockscreen. Of the few that do, probably half have low-resolution ones that look hoorid. That menas that I typically see a blank, gray lockscreen while listening to music. I ended up shutting the feature off because I didn't want to see nothing while listening to The Devil Wears Prada (one of the biggest heavy bands around) and one low-resolution shot of Memphis May Fire (another well-known band). IT can't be that hard to e-mail a band and get a picture or two. E-mail a record label, and you shoudl be able to get a few pictures of a dozen bands, really. Hit up Tooth & Nail and Rise, please.
3. Also on Windows Phone, fix the issue where the Now Playing is a separate task from the rest of the app. I tend to back all the way out of the app after I start a song. When I tap the mini-player on the volume control, it only opens up the Now Playing portion of the application. I want to be able to tap that, press back, then be able to go through my library, like I could on my Zune HD.

Oh, and give back the Zune ability to "update album art." With those obscure albums, I'd like to add the art to it, rather than having the generic logo on a gray background.

I had a similar problem as yourself when it came to loading the album art and whatnot for all my music. Download the app MPAtool and hit the button labeled "Albums". It searches a database and does a pretty decent job of adding missing album art, even for more obscure groups. The one caveat is you have to manually delete dummy files from your phone that the app uses to extract the artwork from afterwards but this is really easy to do since you can multiselect items in WP8. Though it won't fix the often horrid organization that the syncing software sometimes causes unfortunately.

Definitely do it, the current situation is tear jerkingly bad

Absolutely! To me, the music/video experience on the phone is more important than a game release drought. I've been closely following all the posts and comments on the http://answers.microsoft.com site titled "master list of Xbox music issues". There needs to be more of a light shine on this subject because the users squaks seem to go unheard and ignored.

I have seen many times where an MS employee comes into a discussion and said "we look at every thread and every response." If that's the case, I'd LOVE for someone to acknowledge the issue(s) being reported. Just give us some notion that you, Microsoft, are hearing our complaints and not just directing us to the windowsphone.uservoice.com site.

I couldn't agree more. Xbox for Windows Phone lack of titles lately aside, the whole debacle that is Xbox Music is horrific. I'd LOVE for anyone on WPcentral to head over to the Microsoft Answers Community to see all of the threads about how Xbox Music is a complete abomination of a product. SO many steps backwards when compared to Zune. Hell, I know some folks on the Enterprise side of Microsoft, and they don't have any answers to what they were thinking releasing the not-even-half-assed product that is Xbox Music. I'm not complaining of the catalog, just the app experience on Windows 8 and Windows Phone 8.

There are so many bugs and missing features, it's not even funny. And then don't even get me started with the fact there are 3 frickin different apps I need to use in order to access and manage Xbox Music and Video content on my local system and Windows Phone.

Please, WPcentral, write an article. Hell, I'll even help contribute to it!!!

+(Graham's Number) for a Xbox Music article. It's unmentionably bad.
(NB: http://en.wikipedia.org/wiki/Graham's_number)

Took the words out of my mouth! I would LOVE to see WP Central or any other outlet get some info on XBM. If MS simply acknowledged the complaints and said "we have a roadmap for better functionality" that would ease my mind. One would like to think a natural progression of improvement is a given, but the initial bar has been set so shockingly low I'm not assuming anything.

Premiumdude: what makes it even worse the low bar is even more distinct when compared to what it's replaced!

Btw over 4000 votes to replace XBM with Zune. Add ur votes to make this happen:
https://windowsphone.uservoice.com/forums/101801-feature-suggestions/sug...

Damn skippy! Already placed 3 votes. People here need to vote MORE and get the word out damn it!! >.<

100% agreement! Having 'Xbox Live' games isn't quite as important, to me, as having a solid, easy-to-use, music player. Even better would be one I don't have to subscribe to! Can't we just resurrect Zune and call it Xbox Music 2.0? At least then we would have a decent live tile.
But I digress. WTG to the WPCentral folks for staying on top of things and getting answers!

It's actually slightly reassuring to hear official statements, great work Paul. They also seem to have a "Yeah, yeah we know guys" attitude which is refreshing. I was more expecting a "we have this many apps and games on the marketplace so you should be happy" statement.

lol, amazing what a few sentences can do.

I'm just going to continue too sit back and let MS take care of the house.


Great job! Wpcentral is my favorite website for windows phone news. I love my Windows Phone and it's articles like this that make me smile. We all know how slow Microsoft can be, but with your site and the many passionate fans you will all do your best to keep Microsoft on their toes and hopefully keep up with the technology techology changes.

I don't get the huge concerns re the drought.. Games aren't made overnight, they take time to develop so you won't always get weekly releases. I agree the processes need refinement and they need to give the platform more support, but even if they do pick up more, your not going to get constant weekly releases unless they have a crazy amount of games in the pipeline right now

I think the main concern was going from a weekly release to an absolute drought after the launch of a new Windows Phone platform. It's not a completely understandable mixture of situations.

Well put. If weekly releases weren't the norm, then a sudden lack of releases wouldn't be such a big deal.

thanks paul your amazing!!

Yeah we all appreciate your efforts for the platform.. But just saying we can't expect the weekly thing to go forever, unless they bring a lot more developers on board.. Its one of those cycles where you go a drought then you get another influx similar to how it was previously.. So here's to hoping we get back to a good release schedule

Well, that's one of the issues if you ask me. MS obviously knew of the upcoming drought in advance. It would have been much more benificial for everyone for them to skip every other week for a short period of time rather than waiting over a month to acknowledge the issue.

I honestly think they want more games like skulls, both on Windows 8, Xbox and Windows Phone, but these type of projects take time. Look how long Skulls has been in development for example. I think we'll see more games in time, and even better ones. Now that game developers can use native code they can go all in and in doing so the time till they release on the store grows as well.

WSOP: Full House Pro is sort of proof against what you're saying, unfortunately.

Yeah, when I saw your screenshot of that game, I was like "I want that on my phone. I then read the caption, and I went "well, damn."

Good to hear. Thanks Paul, for continuing to prod MS into speaking about the XBL on Windows Phone situation.

Thanks for the article and continuous digging Paul!

It's great to hear they genuinely are listening and that they have things in the pipeline. I think the whole doom and gloom kind of spiralled out of control really considering the infancy of the platform and how January is always a quiet gaming month. Looking forward to seeing what's coming!

Funny how it is the one area where Microsoft have experience in with the Xbox console and they screw it up so badly. I was hoping by now for multiplayer via wifi and online play with xbox as an option on high profile releases. And where are halo, project Gotham, gears of war etc versions?? Android and ios are trouncing them in games.

Can't wait for the new releases!

I think this was one of the best moves Microsoft could've made. Responding to concerns is great for both shareholders and consumers. Even though I don't think these answers were great, I can understand why they might be this vague. I still think Paul should keep the pressure in them with the Xbox improvement series.

OK, so now lets bug them into getting an Xbox music client that works! :-o Go boys go

I have tweeted that article about how microsoft could save xbox games to WPsupport and they've thanked me for it, so I quess they have really read it! Nice!

Good news. Hopefully we get the deal of the week back also.

The Power of The Pen.

We appreciate your efforts and insights Paul.

A bit offtopic but since you mention visibility what does it take for a dev to have a game reviewed on wpcentral.com ? We believe we have a simple but high quality game (Mills + other board games) in the marketplace for WP and Win8 and we are trying to promote it. I did submit the app for review through your form but got no response neither positive nor negative. Is there any requirement like a fee, or something that we miss?

I know this is not an official solution but perhaps you can start a new thread with the games you have available. That should certainly get the ball rolling forward.

I have done this but this generates very few views compared to actual review.
http://forums.wpcentral.com/marketplace-games/210640-mills-other-board-games-windows-phone-windows-8-rt.html
The situation is especially bad on Windows 8 where we have very few views since we can't find any way to promote the app for Win 8. It seems that Windows Phone websites are the de facto place to promote Windows 8 apps.


I will be sure to check it out, I will post on the thread, ie is being uncooperative, that way it gets bumped up to the top

Thank you. I don't really want to play the thead bumping semi-spam game myself. I am just curious what it takes to get an actual review on the website. Of course if you have actual feedback do post in the thread it will be appreciated

Eirenarch, indie games fall mostly under George's purview. We're all of us busy and have to choose between different things to cover every day, so sometimes things slip between the cracks. Feel free to contact him directly using one of the links at the bottom of his articles in order to give a friendly reminder.

Thank you. I will do so at once.

Whatever happened to Zen Pinball?

Pinball FX2 is currently vaporware, but hopefully Microsoft and Zen will get the ball rolling (ha ha) soon.

Good rally and football game are missing in widows phone 8.

Do you not think that the Microsoft Windows Phone division read your stuff? You're the biggest community around and your crowd sourcing feedback. Trust me, they are well aware of what is said here. Knowing what to fix is half the battle. WP Central does a great job of letting them know.

There's been way too much crying about games.

There's been way to much crying about people crying about games.

Xbox's YouTube channel posted a video of 12 Gameloft games coming to Windows Phone. http://www.youtube.com/watch?v=PodK4RS3dt4

Yeah, we covered that a while back. ;) Old News New Again

Hey y'all, we really need to take the word directly to them on twitter...we CAN bug the heck outta them. ;)

They just block you when you hammer them.

Yeah, better to keep it reasonable and don't send the same article to the same person more than once.

Sh*t.....you've heard about me?

I hope this means we begin to see the first rounds of the announced Gameloft games come February!

Good news all around. I'm sure plenty of people in MS read this stuff and feel a bit bad - like we trusted them and they're letting us down.
I still have high hopes for the future of WP8, and am firmly in the ecosystem: WP8, W8, RT, and of course Xbox. Glad they gave you a response, shows us they are listening.

Thanks Paul, can't wait for the second part of the series, I agree Xbox Music deserves its own article

Thnx for your great work ...Paulie (been watching Sopranos latly, all there names).

I'd rather get some new information on the failure of Xbox Music instead of why games haven't been recently published!! Xbox music is TERRIBLE!!!!!!!

happy to hear that more xbox games are coming though. Anything new coming to WP is a good thing!

They should just keep using the Zune client, but they can rename it Xbox Music. It's perfect, and pretty much all I use. The Xbox Music app on W8 and WP8 is more suited for the xbox. Until it's improved upon I'll keep using my WP7 and Zune HD for music.

As mentioned above, we can vote to make this happen:
https://windowsphone.uservoice.com/forums/101801-feature-suggestions/sug...

Refreshing to see good journalism like this. Actual investigation which is why I love WPcentral app on my T-Mo 8X.

That first quote is pretty much a lie, as you very politely pointed out in this article.

Anyways, nice to see that they actually responded to you. Hopefully we see more releases soon like they say, but I'm still rather skeptical.

Sounds vaguely promising I guess.

Now that the Xbox games situation has been acknowledged (sort of) by Microsoft, how about everybody starts getting on them about how using a new Windows Phone as a media/music player is kind of a half-assed experience, which most definitely should be addressed. The older Zune devices were ten times the music players WPs are.
The two biggest culprits: the truly terrible Xbox Music and having to use three different applications to edit and get content to your smartphone, and the lack of an independent volume control for media and other functions (phone/voice, alarms, SMS, etc.). When Microsoft hints at using iTunes, a competitor software, platform to organize and edit your music, you know things are broken.

Independent volume control is my number one most wanted feature. Let's hope Microsoft addresses all of those complaints soon as well.

What do u mean by saying angry birds space and star wars are wp8 specific? I have both on my HTC radar.

But they are not Xbox games.

Paul, you've been very tenacious over this issue, and kudos to you, as your efforts have struck gold. Nice work!

Thanks for the follow up and it is good to know that someone from MS is watching out on Twitter.

I understand and appreciate the push of indi games but I'm sure there are a lot of people like me who don't pay money for non Xbox games. I'm sure I'm missing out on some good games but that's just the way it is.

Well, it doesn't have to be that way.

So I'm reading alot of excuses for the frankly pitiful state of games for windowsphone. They told everyone how great it would be and so far, very little. It hasn't happened yet and already a few years in you have to wonder if it will ever happen. If I bought a new WP because of what MS promised gaming wise I'd be upset. My 920 got extremely hot just using the WP Central app and replying to this thread so I'm glad I don't game on it.

that was headache relieving

Thanks for keeping on top of this, Paul!

From developer point of view its not easy to be xbox live game.
We have developed one game and in some stage of development send trailer from gameplay to Microsoft...
.....and nobody response......even one word...nobody write us that game is bad or good or average or sent any suggestions....this took more than 6months.
When we were waiting, we develop much smaller game Armed Strike.
http://www.windowsphone.com/en-us/store/app/armed-strike/85f2cdbb-0a0b-4217-a3d5-d63c7f802e58
Now, with this much smaller game, we are beating xbox live titles... and asking ourselves why they didnt wrote us even one comment to our much bigger game we are working on?
So this is probably another reason why wp platform have such a small amount of xbox live titles ;)
Microsoft have some incomprehensible rules for xbox live title approvement so sometimes its very frustrating.
Hopefully they will answer some day so we can prepare for you another xbox live title and continue developing games for this platform.

Hi! Please publish Armed Strike in the Brazilian WP Syore! I know how to do that and I can help.
I emailed you this too...

New game in Feb? How many? 1 title?
I can see WP is picking up now, but i hav to say i'm pretty bored out with my WP store as well as my W8 store, it's too slow....I still wish the best for W platform cos i love the live tiles and all, but i won't be surprised many will probably sell off their RT tablets cos there's almost nothing much to explore anymore (for now).
Yes, i know having good apps is better than trashy apps, but having SOME apps is better than NO apps. MS hav to really pick this up as in Feb, Blackberry might hav the potential to turn the games around with their BB10.
They better not miss their wave again n again....

I tweeted the crap out of your articles. I will do the same with this one. Thank you Paul.

I do not agree that more is better. In the line up of xbox games for Windows phone, I'm missing quality. In many game reviews for xbox WP I read the game itself is often a soso experience. Kant positive ratings are apparently based on graphics and volume of levels. why not, i wonder, spend a little more time on improving the experience that chunking out many different games with a similat experience? I think its high time to focus on quality and less on quantity.

The issues I would like to highlight are:
There might be releases in Feb but I am not very excited...the games released are average..what we want are games which are at top spots in other platforms. It was during the launch Microsoft declared that 46 of top 50 apps would on WP platform...we are yet to realise that declaration...if they are delivered during the launch of the new flagships in later half of this year what's the fun..
It feels frustating when games like Temple Run 2 are released on other platforms and we have no clue about even first version.
Xbox music and video app is pathetic...the syncing app on PC is aweful..
The camera produces soft images contrary to what is being projected..
Its been 4 months after release and we dont have any news about notification center...if MS ran out of time then wht is stopping them now after the release..
I feel the same what I felt after the release of Lumia 800/ WP 7.5....FRUSTRATED...MS has been very slow in catching up with the apps race and I feel this would decide the fate of its new devices and OSes
Its strange that Nokia is pre-dominantly a hardware company yet its releasing more and better apps than MS
Come-on MS its time to act...quick and fast...or else, be left behind..I don't want empty declarations but actions

See I am new to WP ( since Nov) with my l920 so I never got to experience Zune however I do enjoy my music pass on both my phone and Xbox. I like that I can play any album I want at any time, well worth the 10.00

What's wrong with Xbox music? Free trial I've found so far ever song artist album I was lookin for and it connect lovely to my Sony 601bt wanted Pandora but this is not bad how was Zune?

I believe the drought was if the developer was say pass a certain point ms said make it w8 so some titles that would have came out were delayed for these reason they are probable building a library to do the week after week release

Had that been the reason, they would have said so. There's no negative aspect to it.

Why not upgrade Where's my water and where's my perry to Xbox games ? They already have achievements built in but, why are they not xbox games ?

"We saw many publishers push hard to deliver new or updated titles for Windows Phone 8 launch and holiday sales, which creates a bit of lull in the weeks to follow"
...isn't much of an explanation.


XBox was Ballmer's child. With him on the way out, will MS still maintain the focus?

I actually think his leaving is really good because Microsoft really lost a lot of market value during his tenure. But whether the next guy fully respects the Xbox brand is definitely up in the air.
Windows Central Newsletter
Thank you for signing up to Windows Central. You will receive a verification email shortly.
There was a problem. Please refresh the page and try again.