Free Xbox game Shuffle Party coming to Windows Phone 8 this week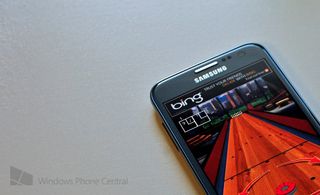 I regret to report that the Xbox Windows Phone game release drought continues unabated this week, making the fifth week in a row without a new release (not counting Nokia exclusives). But it's not all bad news. For one, we have the awesome cross-platform Skulls of the Shogun coming out next week on January 30th. And this week, Microsoft will be throwing Windows Phone 8 users a bone…
Following on the heels of yesterday's Let's Golf 2, another game gains Windows Phone 8 compatibility tomorrow: Shuffle Party from Babaroga and Microsoft Studios. Shuffle Party will be free as always, and is probably the third best free mobile Xbox game after Wordament and AlphaJax.
On again, off again
If we count its semi-delisting as an actual delisting, Shuffle Party has the distinction of being the only Xbox Windows Phone game to be pulled twice. The first time out, an update introduced an annoyingly little texture bug, but the game returned one month later – relatively quickly given the update certification issues that games often face.
Shuffle Party is one of the Windows Phone 8 incompatible games that wasn't available to download right from the launch of Windows Phone 8, its Store page completely removed for a fair while. After fixing a bug in the game's physics, it can now safely debut on Microsoft's newest mobile OS.
Less dancing, more sliding
Shuffle Party is a shuffleboard/bowling game. Players aim the puck with the touch screen and then send it flying down the lane. The game has several modes of play, with the overall goal of earning money to purchase items from the Pro Shop.
When I recently called Full House Poker the only Windows Phone game with meaningful avatar support, I totally forgot to mention this game's similarly fine support. Between shots, the camera cuts to your Avatar, showing how he or she reacts to the game. It gives the game a great personal touch – nobody will accuse this one of being too sterile. Check out our full review for more details,
Shuffle Party is a free, ad-supported game that contains 50 GamerScore worth of Achievements. Windows Phone 7 users can grab it from the Store right now, while Windows Phone 8 users will need to wait until it goes live on Wednesday the 23rd (possibly Thursday for some users) using the same link.
Paul Acevedo is the Games Editor at Windows Central. A lifelong gamer, he has written about videogames for over 15 years and reviewed over 350 games for our site. Follow him on Twitter @PaulRAcevedo. Don't hate. Appreciate!
Even though it is not a new release having an old game crossed off the incompatibility list is almost as good, thanks Paul.

I am way addicted to this game. Quick, easy play. You can kill a game in about 5 minutes or spend an hour with it. Fun and aggravating .... You know, like real bowling and shuffleboard games.

Hmm, says this game is not available for my phone (rogers 920).

Hope there's not a bug in it. We'll never see it again. Although its an Xbox game so I'm sure Microsoft has put it through the highest of the high and the most rigorous screening procedure to ensure us Windows phone users that only top notch games will survive and thrive in this glorious and magnificent os that is Windows phone 8.

Play Gun Bros, then get back to me on that thought.

This is ridiculous now. No new game but we get an old title upgraded to WP8....... WooHoooo

This game was super addicting when I first played.

I found the same thing. It's a surprisingly good game.

Cool! Hey I will be happy when they release all the good WP7 games. This looks like it will fill my void of Fable Golf until it returns.

So are we to conclude that the 50 top apps they spoke of back in October did not include games?

tentacles....TENtacles...TENTACLES.....TEN!!! TA!!! CLES!!!........that is all

Completely agree. Probably will be a while though. I really want to finish the game and I really don't want to use my DVP anymore.

Is there any rumor on Tentacles yet ? I sideloaded it on my 8X that is dev unlocked to see if it works, and it does work but, exits the game at the end of a level.

man, I really want to finish this one, that was a great game.


I'm thinking that they might want to work on new xbox games that work on both 8 and 7.x as well. If all they wanted was games for 8 we'd probably see more by now.

They could also want to work on more titles like skulls of the shogun which is also on windows8 and rt as well. Those type of projects take longer to do.

Could it be that the MS dev team is updating old titles instead of releasing new ones? Anyway i hope to see Tentacles soon on WP8 i loved that game on my old 710.

that or also working on games for win8 as well.

Awesome. An old Shuffleboard game that I already have totally makes up for everything. You're completely forgiven, Microsoft.

YES. THANK YOU. This was my favorite WP7 game.

I really liked this on my HTC radar. Glad to have it back.

Still not available for me. 8X on VZW.

same just tried downloading on my 8x, no luck

It's there. It may not be under Xbox > Top Free but if your search for it, you can download it.

unable to download on 822. not listed in the app store from my phone, unable to download through the windows phone website

Shows up as a Reinstall....I used to have it on my Trophy but, now I can reinstall it on my 8X...
Windows Central Newsletter
Thank you for signing up to Windows Central. You will receive a verification email shortly.
There was a problem. Please refresh the page and try again.