Microsoft may have offered to buy part of Nokia's HERE maps division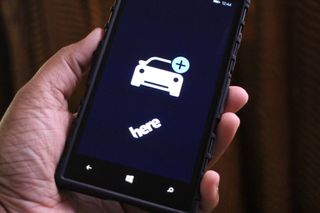 Microsoft may have offered to buy a minority stake in Nokia's HERE maps division, according to a new report. The mapping unit of the Finland-based company might also have a number of other buyout offers as well.
Bloomberg reports, via its unnamed sources, that Uber Technologies, which was previously rumored to have offered $3 billion to buy the HERE Maps division, is now teaming up with Baidu and Apax Partners in a joint offer. It adds:
Yet another group, this time composed of German car makers Audi AG, BMW AG and Daimler AG, is also interested in purchasing HERE maps. Other companies that Nokia has been rumored to have approached include Apple, Facebook and Alibaba. Bloomberg says that the final bids for the division are due in two weeks.
Source: Bloomberg
Windows Central Newsletter
Get the best of Windows Central in in your inbox, every day!
I know right. They should have made the biggest bid to secure the deal. They let it slip right through their fingers.

MS DON'T NEED MAPPING BUSINESS FOR 3-4 BILLIONS!!!

every car navigation system on the road uses "Here Map"(AKA "Navteq"). MS could do A LOT with that. Maybe use Bing with it somehow............ My ford F150 Nav system, has to get a map update every years, that cost $150. now add that by millions, used by BMW, Mercedes, Nissan, Toyota, VW, Hyundai, Kia, Ford, GM, Chrysler...............and soooooo many more, all use Here Map in their GPS system. Not to mention it is used on Phones as well, as an app. Like my Lumia 1520. I think it is better than any GPS map out there. in addition, Garman uses Here map(again Navteq maps)as well, in their GPS devices, along with other potable GPS system offered by other companies. Do see why MS should buy it now?

Microsoft just needs access to the data, which they have. Actually, they need multiple data sources to access. They do not need the extra requirement to continously create and update that data. I would think Microsoft would avoid such a buyout. A minority stake allows for influence with a minimal investment.

True - if Apple were to end up buying HERE though.. MS might need to crawling to Google's door for the data. :D

I'm gonna go ahead and offer $100 for a part of the company as well.

$100, I'm in too. Who else?

We should get a kicstarter up and running. $4 billion should be easy to reach. I will get work on the details and get back to you all. :)

Well, I can't login to HERE services anymore on Win10 for phone. After taking the trouble to transfer from a nokia account to a MS account to login. HERE is again asking for a nokia login.

Something tells me Microsoft thinks... We could find something else if the price is high

Apple did just that. They recently bought a California based mapping division I believe. Apple may not be in the running anymore. But they had to settle for less.

Courted by so many companies. I hope Nokia gets the best price.

I don't know what other mapping service would be worth owning other than Bing, Here, and Google, and two of those aren't for sale obviously. What other mapping companies are there?

Apple....
Judging by my brother's Apple navigation, it actually works v.v.well.
Also, isn't Bing based on Here maps?

Almost every navigation system is based on Here (qtec)

The map data is coming from Nokia. The software behind it is different, afaik

Considering Bing is partially backed by Here data, there is only two mapping platforms. MS need to secure a deal with whomever gets Here if they want to stay in the mapping game.

Teleatlas owned by TomTom is also huge in mapping, maps are comparable to Navteq.

MS bought a hat for 2 billion. I'm sure they can afford Here Maps.

Another data provider for Bing maps.

Is TomTom/Teleatlas data really that good and globally extensive?

For a global, navigable , map database there are really only a few map makers. 1: HERE 2: TomTom 3: Google 4: OSM -- sort of. People continuously fail to realize just how expensive it is to make and maintain a global map database and all of its components. Now add in the autonomous car and the requirements for accuracy and you can exponentially raise the cost of making and maintaining that map. HERE is well ahead of ANY of the other map makers in creating a map that supports HAV's (highly autonomous vehicle) My hope is that the auto groups purchase HERE -- they are old corps and they know how to run a business like HERE properly. An Uber purchase would be the worst thing possible.

So many companies after it Nokia is going to get a killer price

Not close to what they paid, though. Still better a partial than total loss.

It don't understand how is it a loss. They HAVE earned alot through the HERE division and adding the sale price to that makes up for the cost price.

Not to forget that sometimes you have to take a loss to make a profit in the future. One might regret selling valuable parts of a company when they have to rebuild everything from the ground up later on.

What makes you think they've earned any money, let alone a lot? HERE has consistently lost money or barely broken even for them for many quarters. They've probably lost so much money on the deal.

Nokia bought NavTeq for $8.1 Billion.

Well they bought it for 8 billion. Assuming they won't get that much from a sale now they will at best break even but as that division was never a high earner for them I'm guessing overall it will be a loss for them.

Mybe a small stake is all they need to ensure Here maps does not turn their backs on W/WP in the future

If they're truly worried about that, they need to buy it.

4 Billion isnt worth it if you are Microsoft who already has invested alot on their own maps. It would be wasteful.

Bing is based directly off of Here!

No, it's not. It's supplemented on Here data, that's it. And they have a contract for years for that data which buyer will probably have to follow through.

I thought MS's own mapping data from the old Bing maps days is not very globally comprehensive. Perhaps I am wrong.

BING's primary basemap is all HERE. HERE sells a map database. BING compiles it to meet their needs: Display settings - zooms, features to show, etc. BING (and other companies that use HERE data) then add more data they purchase or create on TOP of the HERE data. IE: If HERE is missing some road data in the middle of Africa, but MS has created/purchased some , they will 'merge' the data into the BING map display. But, overall, 80%+ is HERE data in the Bing map.

Here, formerly NavTeq is the number one data provider for Bing Maps, but not built off directly.

Which maps? Bing maps? Bing maps are useless without Here Maps. They rely on here maps.

I'm also guessing that's probably the reason for them wanting to put money into it so that they won't be left without once their contract runs out.

Yea but I have feeling that we are doomed.

So valuable, me thinks Nokia is still a poor run company.

Yeah, they should go back to making tires.

They should go back to being a logging company.

I thought that they started as a shoe company. They made tires? You learn something everyday.

It's true they made tires

Hit the f***** button MS buy it

This does not work like that! It does not work like that!!

Bing maps uses Here Mapping Data....there is no Bing Maps without Here.... So many people don't know this.....

Almost every maps are using data from Here (Navteq). Everyone knows that

Just because someone else gets HERE doesn't mean they won't license it out for other companies to use...everyone seems to think that if MS doesn't buy HERE then Bing maps won't exist, and that just isn't the case

that will NOT be a good thing. Evil CrApple will use it to control everyone, and force people to update their maps, for a ridiculous price like their iJUNK and MacCrap devices. NOT a good thing at all.

Also, Here map data(AKA, Navteq), used in just about every car with Navigation System in it( Ford, Mercedes, BMW, GM, Chrysler, Nissan, Toyota, VW, Hyundai,....................). Also used by Garmin, and other potable GPS devices. MS should buy it imo. it will have lots of potential with Bing and Win10.

So... Are MS out of money?
Small part...

Yeah, right??!
They'll miss out again and regret in the future ... like they almost always do!

They already have Bing..and It's cheaper for them to work on Bing Maps than Buying whole HERE maps..

MS needs to lay off a bunch of these FYIFV types and get some hungrier employees and some nice IP buy doing some shopping... HERE maps might be a nice start... Seems MS does fewer acquisitions than many tech companies in spite of being much bigger than most.

I freaking love this for Nokia. Hope they get as much $£¥€ as possible.

In reality, you're hoping for them not losing as much money as possible. Also, I don't know what time zone you're in, but in mine, you just type that comment at 1:11:11 and I think its awesome lol

This make real sense... Because.. NOKIA is done with WP.. So they are gonna make Android devices.. And android has Google Map support.. And they don't need Another mapping solution..so It's better for them to sell it and cash that money for upcoming Android Phones ;)

Dream on they are not entering the phone market anytime soon. Nokia came out stating that exactly just a couple of weeks ago. Currently, the market for Android is a race to the bottom. It is growing but on the low end. The days of high profits for certain Android focused companies, like Samsung, are dwindling or ROI is not what it should be. Nokia is smart and wants to make money and doing so means expanding their networking and telecommunications hardware divisions. Just look at their recent purchases to see where they are headed. Building a phone would require them to farm out everything and just slap their name on it.

You keep believing that if it makes you happy... ;) Posted via the Windows Central App for Android

Are you still holding a candle for Nokia??... Now that is Laughable!!

Here Map(AKA, Navteq), is a mapping data used in GPS car system from Ford, Mercedes, BMW, Nissan, GM, Toyota, VW, Chrysler,..............and so many more to list here. Also, Garmin potable Nav devices uses Here Map date as well, along with many other brands. Every years i have to update my Ford Maps gps system for about $150(i can go a year or two, without updating though), but if you want updated map for you car, you must buy it from Here map. This will be good for MS, if they buy it, and use it to access millions of cars, phns, tablets,............devices.

Why all these company just partner each other, form a company which they are stakeholders, and probably let nokia run it on their terms

Apple vs. Microsoft what everyone is missing... Apple bought a small company that specializes in one area to make their maps more accurate when it comes to location, plain & simple nothing more than a more accurate GPS location & it's not integrated into their maps yet so if people claim it seems faster or better it's because their an idiot... Microsoft's deal is much different because if they lose money on the deal it doesn't matter because what they are buying is the data & users information to better push services tailored to different people. Why do you think they overpaid for Skype which was basically to many a stupid idea at the time, but Microsoft wasn't buying it to have a service they knew wasn't going to be profit generator, they bought it for the user's data that Skype had. Most companies that are profitable will burn money on something that they know won't generate huge revenue or even take a loss on revenue because in the end. The only thing they really want is the all important user data which is where the real investment is. So don't try to compare Apple's deal vs. Microsoft's deal because they are 2 completely different investments

It seems to me, If they are going to sell 'HERE' it should go to a consortium of companies that Are likely to keep it free useable mapping. Lets not forget the essence of how free navigation started on our phones ! I think the only group at the moment that is likely to do this is the German car group which should be backed by Microsoft of having a minority stake. So we really think companies like Apple, Facebook etc are going to continue to make it a free service to Microsoft users and without wanting us to 'Like' it every time they change something ?

Makes sense for whoever buys it to continue licensing the map data. Its continuous revenue for them and wouldn't make sense to keep it exclusive.

So far, I think the win 10 maps are better than Here was.

I don't know why people keep saying Windows 10 Maps are better than Nokia Maps... Are you people not aware that Microsoft 10 maps are actually Nokia maps since that's where Microsoft gets all of the satellite images from as well as data??? If you look at the bottom right of the Maps it says plain as day "© 2015 HERE, © 2015 Microsoft Corporation"

This is what Ballmer wanted but some idiots voted no. and now Microsoft wants it? wow... well it says "part of" which makes me think if this is a good deal and how much they would end up paying if this is true. But then.. I don't really use maps so I don't care much about it. I only hope the deal goes on favor of Windows ecosystem.

Those "idiots" were Nokia execs. They weren't willing to sell at the time.

Regardless who win, pls fix the Bluetooth delay problem.

If Microsoft did brought the entire Nokia technology all of this wouldn't happen.

I've tried several UK satnav apps, this is one of the best.

I used to love Here+, but since I upgraded from a 820 (where it worked pretty flawlessly) to a 925, now it's virtually useless. It takes ages to pick GPS signal, and even when it does, it often looses it. Now, I thought it was a hardware issue, but Waze works fine. Why? Oh. Why.

The thing is, of Microsoft bought HERE in it's entirety, they'd be stuck with a map company that they'd have to then manage and it would continue to cost them quite an amount annually to update and maintain said map data. They would have to keep selling out to others to cover the costs and it just wouldn't be worth it in the long run - especially since they'd still need to get data for areas not covered by HERE at the moment. Much easier to just license the maps and leave the hassle to whoever.

I really like Here Maps and Here Drive+ on my Lumia 1520. (The Here Transit and City Lens is pretty cool too) I have found Here Drive+ to be accurate and fast in both the USA and Mexico.... English and Spanish language voices are very good too. Amazing that AT&T wants almost $10 a month (after taxes) for their AT&T Navigator... While Here Drive+ is superior and free.

How are the keen investors reacting?

I personally think its a mixture between yelp and here maps. Microsoft need this map! They need it! Why? Well for there mobile platform, as I cant see google or apple porting their maps overs to the platform anytime soon, nor can I see anyone buying a windows 10 phone without a decent map that you can use.

So I guess dell is interested(silverlake)

Buy it Microsoft! Make the data go to use! Put /Maps/GPS on the Maps app for WP10

I hope those automakers buy it, I'm more than sure they will not remove the here apps and will also go on licensing the data

I found a website that offers learn german on skype free. http://preply.com/en/german-by-skype

Microsoft could buy up something like MapQuest if its not owned by a third party already

Mapquest is based on HERE map data. /sigh

I think it's a good move by Microsoft.

HERE Drive+ used to work great on my Lumia 920, but since about mid-March, the lag is awful. Has Nokia already orphaned HERE? As for Bing Maps working as well or better? NOT when it comes to navigation. I just came back from a 2,600-mile trip. I didn't need nav for the long-distance drives, but for getting around San Francisco and Portland, definitely. HERE Drive+ was lagging terribly, not keeping up with my location or giving me directions in a timely manner. I switched navigation to Bing and all I got were distance instructions (text, not voice) e.g., turn right in 340 ft. It didn't even give me street names! WTF? Nonetheless, I think Microsoft needs to grab a handful out of their cash reserves and buy HERE to assure a viable source of data and prevent being held hostage by a competitor/data owner. As for management of the mapping division? I'm sure there are workflows and processes in place, so they don't have to reinvent that wheel. Beyond mobile uses, the Bing mapping data is also used in Excel for PowerMap, one of Microsoft's BI tools. There are a lot of ways that Microsoft could make the map division profitable while still providing free maps and data to consumers. BTW, does anyone else remember the terra.microsoft project from Microsoft research? They had a server farm with exabytes of storage that served up satellite views of almost anywhere on earth. That was back in the late 90s, before Google became the Dogpile of the new millenium.

Here Map data(AKA, Navteq), used on MANY car GPS system, from Ford, Mercedes, BMW, Nissan, GM, Toyota, VW, Hyundai,..........and many more. Also, Garmin, and few other potable GPS devices, uses Here Map data. My Ford F-150 needs map update just about every year for $150, that i can buy directly from Here map. Here map DATA, used by MANY companies. it will be GREAT for MS to buy it and profit from it, from Cars, Phns, Tablets,..........devices.
Windows Central Newsletter
Thank you for signing up to Windows Central. You will receive a verification email shortly.
There was a problem. Please refresh the page and try again.