Microsoft says Bing can step in if Google Search is pulled from Australia
Google has threatened to pull Google Search from Australia if a new law proposal passes, and Microsoft is ready to step in.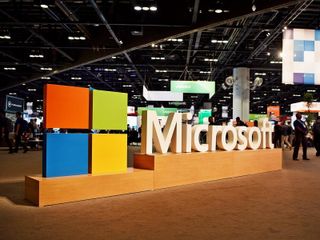 (Image credit: Windows Central)
What you need to know
Microsoft supports a proposed Australia law that would require Google, Facebook, and other companies to pay for local content.
Microsoft would not be subject to the legislation, but would "be willing to live by these rules if the government designates."
Google and Facebook have said they would withdraw some services from Australia if the proposal passes.
Microsoft shared its support of a proposed law in Australia that would require Google and Facebook to pay local media outlets for content. Microsoft President Brad Smith explains Microsoft's stance in a blog post (opens in new tab). Both Smith and Microsoft CEO Satya Nadella spoke with Australian Prime Minister Scott Morrison and Communications Minister Paul Fletcher about the proposal.
Smith summarizes several points that Microsoft's leaders made to Prime Minister Morrison. He focuses largely on the changing landscape of media and journalism, and how the proposal affects the industry:
Microsoft recognizes that the media sector and public interest journalism currently face many challenges from the digital era, including changing business models and evolving consumer preferences. That is why Microsoft has long supported the Australian Competition and Consumer Commission's (ACCC) efforts to analyse these issues and propose world-first solutions.
Microsoft fully supports the News Media Bargaining Code. The code reasonably attempts to address the bargaining power imbalance between digital platforms and Australian news businesses. It also recognises the important role search plays, not only to consumers but to the thousands of Australian small businesses that rely on search and advertising technology to fund and support their organisations. While Microsoft is not subject to the legislation currently pending, we'd be willing to live by these rules if the government designates us.
Google and Facebook have called the proposed laws unworkable, but Microsoft stands on the other side of the issue. Microsoft would not be subject to the legislation, but would "be willing to live by these rules if the government designates."
Smith does not mention Google specifically, but the proposal has made headlines mostly due to tech giants Google and Facebook. Google has threatened to pull Google Search from Australia if the new proposal passes (via TechRadar). Facebook has also threatened to make major changes if the proposal passes (via TechRadar). Microsoft feels that its own search engine, Bing, is able to fill the gap if Google steps out of the Australian market for search.
Two bullet points from Smith's post address Bing's potential role in Australia:
Microsoft will ensure that small businesses who wish to transfer their advertising to Bing can do so simply and with no transfer costs. We recognise the important role search advertising plays to the more than two million small businesses in Australia.
We will invest further to ensure Bing is comparable to our competitors and we remind people that they can help, with every search Bing gets better at finding what you are looking for.
Bing is Australia's second most popular search engine, but the gap between it and Google is vast in terms of market share. Statcounter states that Bing only has a 3.6 percent marketshare. If Google does withdraw Google Search from Australia, there will be a large gap to fill.
News Writer and apps editor
Sean Endicott brings nearly a decade of experience covering Microsoft and Windows news to Windows Central. He joined our team in 2017 as an app reviewer and now heads up our day-to-day news coverage. If you have a news tip or an app to review, hit him up at sean.endicott@futurenet.com (opens in new tab).
I guess I'm a little unclear. Why would the new rules not affect Bing in the way they affect Google? What are they doing differently?

Apperently, Bing only has about 3% of the search market, compared to Google and it seems to include FB, because many news media companies utilize the social media site for news sharing in general https://www.dailymail.co.uk/news/article-9217417/Microsoft-slams-Google-... https://www.reuters.com/article/us-australia-media-facebook-explainer-id...

Ok, so they are currently too small for this law to apply. That is helpful. But if Google leaves they will likely become big enough by default, making the law apply to them. Now, am I understanding correctly that this applies to articles hosted such as those on MSN and in news apps? Or will search providers have to pay to even host the little snippet and link to the news site?

That's a good question. But, I believe that would require actually reading the proposal to see what this law entails. Yes, it would potentially apply to MS, but they are willing to pay. However, I feel like MS may get some sort of waiver, even if temporary, for their willingness to comply. As mentioned in on article, MS wouldn't charge these news media companies transfer fees. There's a lot that would need to be hashed out, if this comes to pass and MS is selected to be Australia's search of choice by default.

Thanks for your input. Who says that everyone on the internet is rude and unhelpful!

You're wrong. I am both rude and unhelpful.

You have an image to uphold ;)

Ah, but the qualifier was everyone. So some people are helpful. You just make up for them. :p

Won't this just reduce the amount of local content? I get the power imbalance, but this doesn't seem like the way to address it. The outlets raking in the cash or getting huge circulation on platforms like Facebook don't charge anything.

"We will invest further to ensure Bing is comparable to our competitors" There it is! This comment speaks volumes. They don't believe they are as good as their competition. They won't provide a better experience, they will only strive to be similar; the status quo. This is why Bing is at 3.6% market share. If you want to build market share against a competitor that beat you to market you have to be better, not equal to your competitor. Just ask John Legere. He knows how to build market share.

Are you implying that John Legere should be put in charge of Bing? 😋

******* Australian media. People are currently pushing for a royal commission into the corruption that plagues Murdoch's press and the LNP and then they go and pull **** like this.

Australian government like to think they're a super power but really just make up the numbers in global terms
Windows Central Newsletter
Thank you for signing up to Windows Central. You will receive a verification email shortly.
There was a problem. Please refresh the page and try again.