Microsoft serious about facilitating homebrew community, schedules roundtable with ChevronWP7 team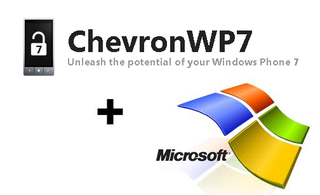 We've been covering the exploits of the ChevronWP7 team for a couple of months. From the original release and the various applications released for unlocked devices, to Microsoft having a heart-to-heart with the team and the subsequent discontinuation of the unlocker, it's been a busy couple of months.
The stated reason for ChevronWP7 development being discontinued was that Microsoft was interested in officially facilitating the homebrew community, saying that this is an important area for consumers. It looks like Microsoft is putting action to their words. In a couple of tweets Microsoft's Brandon Watson states that he is looking forward to hosting the ChevronWP7 team next week. Brandon also confirms that the hole that ChevronWP7 found has been closed, and recommends that any ideas or questions on the subject of homebrew development on Windows Phone 7 be directed to the ChevronWP7 team to be discussed next week.
What are your thoughts on the homebrew situation? Have you been using ChevronWP7? Is it good that Microsoft is being proactive? Talk it up in the comments.
Source @BrandonWatson (Tweet 1, Tweet 2)
Get the Windows Central Newsletter
All the latest news, reviews, and guides for Windows and Xbox diehards.