Microsoft sets sights on high-end smartphone segment in India
After launching a bevy of entry-level smartphones in India, Microsoft is now setting its sights on the high-end segment in the country with upcoming Windows 10 Mobile handsets.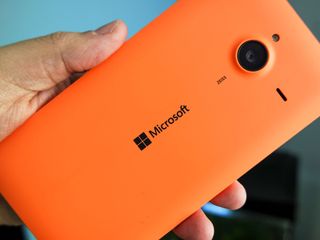 According to Ajey Mehta, head of Microsoft's mobile division in India:
Microsoft has seen a steady surge in sales of Lumia handsets in India, with the hardware giant now accounting for 4.5 percent of all smartphone sales, up from 3.6 percent last year. Microsoft gained a robust service and distributor network through its acquisition of Nokia, and is currently in the process of overhauling over 9,000 Nokia-branded stores in a bid to consolidate its retail presence in the country.
By aggressive TV and online marketing, Microsoft was able to carve out a niche for itself in the smartphone segment. However, a glaring omission in the Redmond giant's lineup was the lack of a current-generation flagship device that can go head to head against the likes of the Galaxy S6 and the iPhone 6. That's set to change in the coming months, which will be welcome news to Windows Phone fans in India.
Source: Wall Street Journal India
Windows Central Newsletter
Get the best of Windows Central in in your inbox, every day!
Harish Jonnalagadda is a Senior Editor overseeing Asia for Android Central, Windows Central's sister site. When not reviewing phones, he's testing PC hardware, including video cards, motherboards, gaming accessories, and keyboards.
Agree wen England....but we need more than one colour on one network for it to be successful, imo!!

Agreed. Though the colour of the device is the least of wp's issues re being successful...

When in Ghiscari empire. Oh no, it came and already died. :D

When in "kutte ki gaand" mai..

Hurry the fuck up ! Can't wait for cityman !

I'm torn between that and Talkman!

No Snapdragon 810, or we're doomed.

Lol! Heard Snapdragon 810 lets you fry omelets on your phone.

Maaan.!! M hell long waiting to get an awesome upgrade from my 720 to 840 !! Probably or higher .!! Well the existing users many of em don't want to settle for less.!! So a flagship heavily needed .!!

LOL, wait a little longer, 840 gonna have Windows 10 out of the box! :)

Hahahahaha yeaah man.!!! Well hope so it gets some attractive goodies too .!! ;)

Well with proper software the overheating isseu should not be a problem. Did HTC not solve it with a firmware update?

htc didn't solve it. They simply increased the thermal throttling so that the phone started to perform slower before it heated up. The 810 is so badly messed up that to 'fix' it OEMs either have to severely limit to processing power of the SOC. Also, interestingly, once the throttling kicks in the power of the Snapdragon 810 can fall below that of a Snapdragon 800, a chipset used in phones like the Nexus 5 or Lumia 1520.

Funny that you are saying they are doomed without a chip that's about to get replaced in the winter/spring. Microsoft is again aligning itself with Apple hardware launches in the fall, while its parts are refreshed in the spring, meaning Android devices will always have a leg up on Windows ones. Same issue as with the 920, it launched near the end of the SD S4's life, so the Galaxy S4 topped it before the platform ever gained traction.

I actually hope the US release is later. Lets see what happens with the snapdragon 810 and allow app makers some time to build for W10. A launch prematurely would be worse than a later one at this point.

That makes no sense the 810 has been in mainstream devices for 3 months or more, and that's the problem. It will be 6-8 months old better Microsoft releases something with it, and then Android devices will relaxed it shortly after.

Nope, you mean the S3.
But yeah I agree. Had Nokia put up a better release date, WP would've been at higher and better levels :)
The Lumia 900 and 920, along with the WP7 debacle, screwed up the platform.

No, I don't. I mean the S4. It came out about 4-5 months after the 920, and had better parts. The same is going to happen here.

This would be the perfect time for Microsoft to design an active cooling dock for using the new phones with continuum

Can't wait for 640 XL lte

Could they include the US while they are at it?

We still waiting for the budget phones. Wish they can sell unlocked like BLU

Yeah, one carrier one color.....coming soon :/

Pfft the US had it's chance - now it's time for all non-US markets to get the good stuff! :P


Lol it wont be India specific models.. Probably launched first here and then distributed out later to other countries

Which country has different models except China..?

The US
Remember the lumia icon ?

China and US mostly have country specific variants.

Verizon did that idiot, not Microsoft. It's carrier shit.

Icon is basically Lumia 930.

I think the 638 is specific to India.

Nope, its available in china also

India, China and a few other countries.

Its a china specific and remain stock sell in India.

Initially it was a China exclusive. Later made available in India via Amazon India.

You should have seemed faster. Posted via the Windows Central App for Android

I hope they don't fuck it up......but other than that I can't wait for a high end phone! I've been waiting for an upgrade for sometime.

Somebody said Ki windows phone is 2nd in the country..

The OS distribution places Windows Phone in the second place behind android...in India

What is exactly OS distribution? Do you mean that this 4.5% market share is based on number of devices sold?

How else do you propose to calculate it?

Omg new flagship!!! So excited ohh waiittt......if I was only in India...

I got sick of waiting and bought a Lumia 1520...

Got mine a year ago. Holding on for a L1520 upgrade.

Same here...got a 930 that way...

Its a good future proof phone.

Agreed. Lumia 1520 / 930 / Icon / 640 XL will have 99% of Windows 10 features if not all. As of now, we know that only Continuum and Windows Hello will require new hardware.

Yeah well, god for India, but when in Latin America? And what about a 10x0 with a processor that can actually use the camera at its full potential? What about Cortana in Latin America? These are the questions I want answered!

They should set their sights higher than competing against the iPhone 6 and S6. They need to be worried about the next iPhone and S7.

That's the exact same thought that I had when I was reading it.

YES. With fully functioning continuum support.

What about Surface tablets? When will it arrive in India?

It needs to be a 5"+ 1020 and 920 low light capability successor with an Intel chip! The 1520 shooter is just ok. It needed the low light shooting of the 920.

Snapdragon 810 chipset has many problems... So 808 chipset is better.... Hope they release a high end with 808 chipset and 4gb ram 64 gb internal and 128gb external then this will be my next phone...

Or maybe the 2nd gen of Snapdragon 810 that is rumored in the works?

Can you explain some of the problems it has? Coz I read 5.7 inch device will come with 810 .. I have Lumia 1520.. And I wanna buy anything above 5.5 inch as my next phone.. I was considering 5.7 one..

Overheating that necessitates CPU throttling below the performance levels of an SD800...
Kind of a big problem :)

The phone gets so hot you can fry bacon on it so it has to be throttled meaning you don't actually get the blazing fast performance it promises with all those cores.

Aggressive marketing? I hope they're sharing that mindset with MS US

Am still happy with my Lumia 1020,because its overall performance.specially camera.still way better than in any other platforms flagships mobile camera.even latest Lg G4,S6,HTC M9 n E9+and Z3 and shIT phone6 wont beat limits 1020 in terms of camera performence. But i really wish they include features like MHL and MIRRORLINK.as i travel a lot i need GPS and i have installed in my car SONY XAV-712BT. and for that i need to use a sony xperia Z1.only for mirrorlink and MHL feature.if Microsoft include theese features in WP10.then i will buy WP10 Mobile otherwise am happy with Lumia 1020.

Lumia 1020 never was the best camera and isn't even in the top 10 today (check DxO Mark rankings). It takes more than megapixels to make a great camera. Posted via the Windows Central App for Android

You mean the 2013 review that was taken before even the Black update? (And DxOMark staunchly refuses to re-test after updates --- Even though the SAME AUTHOR reviewed it for the same site after it got the RAW ability update for a ranking against CAMERAS!) And the review that averages in a curiously low Video score to get a Camera score? And even in their review comments "In summary then, the Nokia Lumia 1020 is one of the best camera phones for stills, but its video performance could be improved which lowers the overall ranking to fourth place. In fact, under low light conditions the Lumia 1020 outperforms rivals, producing still images with low noise and detail preservation that are simply the best we've ever seen from a smartphone." "Accurate exposure in extreme low light conditions (where other camera phones fail)." So which of the Top 10 "better phones" have a Xenon Flash, shoot in RAW format, have full manual controls, and are better in low-light?

i just want lumia 1020 successor with iris scanning to unlock + 3gb ram + inbuilt wireless charging + heart rate monitor + advanced camera grip + xenon flash + 5mp wideangle front camera + type c usb + 2k display oled display + 4000mah + wireless charging pad + powerbank + snapdragon latest processor + front/bottom speakers + treasure tag successor + 64gb/32gb internal + 128gb external memory....everything bundled in a package les than 780$.

Launched with Universal App Snapchat pre-installed! The world would blow up.

Better provide 6snap bcoz it would be more updated than the official one if it arrives it would be in beta forever.

Keep the flagship name Lumia cityman and talkman not the code name.

The LG G4 is running the 808 . LG usually puts the best available processor on their new flags. That chip should provide a supercharged experience for Windows phone. I'd take one. If i were rich.

Still the same ads with Spanish songs on indian tv

While Google is using Hindi songs with a traditional touch in their promotions.

Yes! Exactly, the Indian-ness is what's missing from WP ads.

Lord, announce a 1520 replacement.

They already have a viable replacement: http://i4.mirror.co.uk/incoming/article4138285.ece/ALTERNATES/s615/Dom-J...

Lame. Nokia does it and people moan. Apple does it and these people run around showing anyone that will look, the ground breaking size of their new 6+.

Snapdragon 810 v2.1.
Cooler... Launching in One+2.

That's great news and think this strategy will be a huge success there. But the timing here in the US is my only concern. I just hope Microsoft at least announces the flagship before the next iPhone and Galaxy Note 5 to give people something to think about before they get the new flagships just because that's what's expected. Microsoft has something great in the pipeline but they need to hit early and hard and hopefully have a three carrier release planned and not an exclusive one.

9,000 Nokia stores? Could those all be converted to Microsoft stores?

Is India the next china for in the eyes of MS?

"in the process of overhauling over 9,000 Nokia-branded stores"

WHAT!? OVER 9000!?

Wow its pretty cool to me .. I m going to sell my Lumia 1520 he he he if high end phone will come..lolz

I want to buy ur 1520 if you want to sell

Great going I myself own a 925

I'm feeling a Microsoft storm of flagship devices right around October-November. At least 3 high-end phones. LESGO

And yesterday all changed..

Wish they bring Surface in the meantime.

Many of my friends who have an Android phone constantly try and tease me over the fact that I have a Windows Phone (A 640XL). Yet when I show them what I get with such a reasonable price, they gawk. Glance notifications, double tap to wake/sleep, 13MP rear-facing camera and a 3000mAH battery that lasts longer than most Android devices (the Oneplus One is the only phone that gives my device some competition - currently tested my battery against an HTC One M7 and M8, an OPO, a Moto G, G2, X2, a Samsung Galaxy S4, S5 and an iPhone 6 as well, for good measure). Even the apps! Granted, there isn't any official Snapchat app/client, but apart from that, there's everything. Photo editor? Yes. Latest games? Yes. WhatsApp's calling feature? Hahaha, yes! I'm glad to see Windows Phone is growing. Here's to more percentage points in the near future!

What features might be in a new phone that's not in the 1520 now? I wonder. Canada needs high product.

I just want a Windows Phone which will make my friends throw their Android phones to the nearest inanimate object

If they want to sell high end phones, they need some good entertainment services on board too. Microsoft's music and video services aren't available, and there is no hint of it coming to India. Third part apps like gaana and hungama can't get any crappier on Windows platforms.

Now we know for sure that the upcoming flagships won't be carrier exclusives.

"By aggressive TV and online marketing, Microsoft…" This is what I hope they're planning to do here in the states once WM10 launches.
Windows Central Newsletter
Thank you for signing up to Windows Central. You will receive a verification email shortly.
There was a problem. Please refresh the page and try again.