Microsoft Store has discounts up to $1,000 for Windows 10 PCs until June 20 (US only)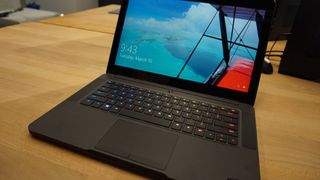 The Microsoft Store site is currently holding a sale on a number of Windows 10 PCs, with discounts up to $1,000 off of desktops and notebooks from Dell, Alienware, Razer and more.
Some of the PCs that are on sale include:
See at Microsoft Store (opens in new tab)
I wish you guys would clarify which country or countries you're talking about when you post these articles. As a journalist, it'd take all of an extra ~5mins fact checking etc... Sometimes you may not know when you first post the article... So you could leave a note; "confirming countries w/MS", & then update later which country or countries. I'm sure it's something that would be greatly appreciated by your worldwide readership.

it's too late for MS if it wasnt for VR windows would be dead..

There's that wishful thinking again just because a sale isn't available where you are. -_-

That explains why Windows 10 alone has already exceeded the install base of Windows 7. Re-think your logic next time ;)

Pretty sure it hasn't since Windows 7 is still at like 50%... Yes Windows 10 is growing faster than previous versions though, given the free upgrade and all the pushing with update notifications it's not surprising. Can't wait for Windows 10 to hit 50%+ will be epic but might take a few more years yet!

Thanks for clarifying which country in this, the prior, & subsequent articles, keep it going indefinitely please!

They only ever heavily discount products that are way out of reach, and bring them down to "pricey" levels. I wish they'd discount a $600 surface 4 to $300 lol

I wish. Even on discount these products are still pretty steep.

No, those are good deals. Looking at the hardware that is in these deals, they are pratically giving it away. Posted via the Windows Central App for Android

Oh I know the price is great for what they are. They're just out of my price range right now even with the discount. :-)

I wish they would discount 450$ surface 3 to less than 200$..... That would be sweet for me

I wish they'd discount the surfacebook from $2500 to less than $50 ... we're dreaming right? Posted via the Windows Central App for Android

Alienware one, shows halo image on it.
Windows Central Newsletter
Get the best of Windows Central in in your inbox, every day!
Thank you for signing up to Windows Central. You will receive a verification email shortly.
There was a problem. Please refresh the page and try again.