Microsoft to stream HaloFest live from Los Angeles November 10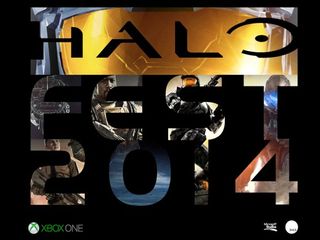 If you are a fan of the Halo game franchise, you already know that Halo: The Master Chief Collection is due out for the Xbox One on November 11. On November 10, the day before that release, Microsoft plans to stream HaloFest live from the Avalon Theatre in Los Angeles starting at 8 pm Pacific time (11 pm Eastern time).
The live stream can be viewed on Xbox Live, Xbox.com and the Twitch network. Here's what's in store:
First look at Halo 5: Guardians. Fans will have a chance to experience the Halo 5: Guardians Multiplayer Beta before its release on Dec. 29. An exhibition match between eSports pros will provide a first glimpse at the future of Halo multiplayer gameplay.
World premiere of Halo: Nightfall. The evolution of Halo storytelling continues with the debut of Halo: Nightfall. Watch the first episode of this original live-action digital series, which introduces Agent Locke – a pivotal new character in Halo 5: Guardians. Halo: Nightfall is the result of an unprecedented collaboration with industry talents like Ridley Scott and Sergio Mimica-Gezzan, who worked hand-in-hand with 343 Industries to raise the bar for live-action storytelling in the Halo universe.
Interviews with 343 Industries and more. Hear from Head of 343 Industries Bonnie Ross, Franchise Development Director Frank O'Connor, Executive Producer Dan Ayoub, Executive Producer Josh Holmes and others as they talk about the past, present and future of the Halo universe. Additionally, get the latest details on Halo: Nightfall directly from 343 Executive Producer Kiki Wolfkill, the cast and production team, and hear from celebrity Halo fans walking the green carpet at the Avalon Theatre.
The global Halo Tournament. On Nov. 8-9, the Halo: The Master Chief Collection Launch Invitational, presented by ESL, will feature 32 of the biggest names in eSports going toe-to-toe in Halo 2: Anniversary multiplayer for $50,000 in prizes and the chance to be the first to play the Halo 5: Guardians Multiplayer Beta. The competition will take place at ESL's Southern California headquarters, and all coverage will be streamed at Twitch.tv/Halo on Nov. 8-9, with additional highlights airing during the HaloFest live broadcast on Nov. 10.
Will you be checking out HaloFest?
Source: Xbox Wire (opens in new tab)
Sad i cant be there This year :/
Its that or RTX and i choose RTX

No way! 32 of the biggest names eSports? Like xXweed69MLGXx? I can't wait to watch him talk about his no scopes!!!

Such as MLG PRO: [FaZe] xXw33dw1zard420Xx, _xX360MUFASAHDXx_, oOo penguinmasta69420 oOo and others! Wow! So many no scopes!

I want information on how to attend! The Avalon isn't far from where I live.

I'm pretty pumped for Halo. #stickygrenades

I love my PC games but man do I love me some good ol halo. Im realm considering buying an X1 now

Now is the time, there are a bunch of games coming out in the next couple months, not to mention the are already a fair share of great games available. And with the lower price point without Kinect, it's definitely worth it.

If you live in the US, there will likely be some great deals on Black Friday. Or you could just get a Sunset Overdrive or Call of Duty bundle, which are both pretty and decent deals

Can't wait for this... :-)
Windows Central Newsletter
Get the best of Windows Central in in your inbox, every day!
Thank you for signing up to Windows Central. You will receive a verification email shortly.
There was a problem. Please refresh the page and try again.