Microsoft testing new 'Departments' menu in the Microsoft Store on Windows 10
Microsoft is making a small change to the Microsoft Store that better promotes the different types of content you can get from the store on Windows 10.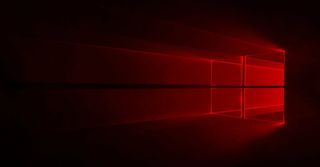 Microsoft appears to be testing a new "Departments" drop-down menu in the Microsoft Store app on Windows 10 that better promotes the different types of content you can find in the store itself. Unlike other platforms, the Microsoft Store on Windows 10 is home to more than just apps and games; it includes movies, TV shows, hardware, extensions, and much more.
It has often been said that discovering all the types of content on the Microsoft Store is a difficult endeavour, thanks to the apps' not-so-great navigation system. The new Departments menu should better showcase the different content users can find on the store, as said menu is categorized into four main areas: Software & apps, Entertainment, Devices, and Deals.
Each category lists five different areas in which you can find content in the Microsoft Store. For example, the Entertainment category promotes PC gaming, Mixed reality, Movies & TV, Books and Xbox. Software & apps promotes Office, Windows 10, Edge extensions, a 'Customize Windows' area, and 'Software support' area.
While not a ground-breaking new change, this should help users find what they're looking for, or even come across new content that they might not have known were available in the store to begin with. Right now, it appears the drop-down menu is in A/B testing too, which means not everyone will be able to see the new menu at first.
Microsoft is planning to make several changes to the Microsoft Store's navigation menus in an upcoming update, currently in the works internally. Microsoft showcased some of these upcoming improvements in a Fluent Design-based session at Build 2018, including improvements to the horizonal navigation UI and more. Hopefully these changes arrive sooner than later.
Windows Central Newsletter
Get the best of Windows Central in in your inbox, every day!
Zac Bowden is a Senior Editor at Windows Central. Bringing you exclusive coverage into the world of Windows on PCs, tablets, phones, and more. Also an avid collector of rare Microsoft prototype devices! Keep in touch on Twitter: @zacbowden.
Here in the UK, the only menu on the Store is Home, Apps, Games, Film and TV. No Books, no Edge Extensions, just those four options. This is on the current build 17134 with the latest Store app. Sucks to be a non-US customer of MS products

Same here in Germany. No Devices, Books or Edge Extensions categorys.

Why don't you just change your region to US. I did that when I installed Win10, and forgot about it till now. You get normal working Cortana, the Store contains the sections you listed above, and everything else is just normal. Why would you even want to set a different region?

Because I live in the UK? Why should I change my region to US just to get features that should be available to me anyway. All versions of Windows contain the same code

Although I agree with you. It doesn't take much time to change regions and the experience is a lot better. I life in another country an I know the frustration, but that frustration is self inflicted when you know you there is a solution for it.

It also sucks big time here in India. You get Movies & TV, we even don't get that. There is also a big disadvantage of changing to another region that night light/f.lux won't work properly because of the different time zones.

Except that changing region to US will result not be able to buy stuff anyways, since you need to have a US bank account to pair with your Microsoft Account for that to happen as far as I know. Maybe Paypal can do that though, but the thing is there is still a bit of a hassle around when you are not living in the US, which is ridiculous when their competitors offer similar service just fine.

You only have to go to the bank and ask then to change the card to a international one. It will be the same as your old card but you can purchase stuff...well around the world

I did but can't buy any books.

Because there are differences between how US Windows handle time and date as well as digits. Here the first day of the week is Monday and decimal is , and number separator is . to name a few.

Same here in the Philippines. 😐

What's weird is that there is not even Edge Extensions, which is not supposed to be region dependent. Like WTH, this is not how they will make Edge attractive to more users when their Chrome, Firefox, Opera, etc. can have extensions with this stupid regional thing.

Apps and Games (exclude console games) can be distributed instantly to global market but book, music, video cannot. You'd have to go through the local business, dealers, regulations and distributors. And MS have to strengthen their regional lock (like Google) if MS wants to offer those tradition goods to different regions. Then... I won't be able to buy things from US store anymore... e.g. game lib is lacking soooo much in Japan store (and with compromised contents) and movie's release date is soooo much slower in Japanese than the rest of the world.

Actually, I found it can be very helpful.
Like the software & apps has link to software support, office, upgrading to pro. Entertainment has links to all Mixer reality items Headsets, computers, apps and games.
Really great if you want to simplify your searches

I don't think that is the place to put that. The Store App seems like a cluttered mess and this adds another button.

Check out the latest update in the release ring it's been addressed already😁 11805.1001.3.0 and so much more add

More categories.... Wish there was more apps...

Did you even open Windows Store?

More than a millions are there and around 2000 are very usefull (irrespective of the region). 80% of my work is done through apps downloaded from Micosoft store.

yep touchmail proudly boast that it has over 1,000,000 downloads And that's purely a paid app

Store button for dummies?

I wouldn't say that but not everybody knows how to find these things. It helpful for refine/simplify search
and bring together things that people
Would over look.
On the plus side when you have it minimized
you get the arrow keys from News.

You mean there are people that use the store?

Yup! Actually many. It's like BING, people thing it's not worth/useful/working but it's actually the other way around.

If they had this before, this would have been saved windows phone

Windows phone wasn't saving anything, it couldn't even save itself.

What boggles me is that how the store can still have media and shutdown groove. Why couldn't they just kept groove alive but kill the subscription? U expect me to have my video games, movies, TV, books but not music on windows / xbox platform? Just because you had to bend over for Spotify? Why aren't you bending over for amazon kndle?

it's very complicated
record companies were taking advantage of users I've had lead singles become unavailable for streaming after the album came out so unless you are only interested in buying the whole album or buy the tracks singles after the album comes out it wasn't a very pleasant experience. Microsoft had no control over the record companies decided to do it. I purchase from Amazon Now and have it set to automatically download to my PC to play on Groove music. also Amazon Music and Groove music sync really well together with OneDrive to

I'm already sucked in to Spotify. I still use the store for movies and games. I'm worried thryll shut them down and lose my contents

I don't think you have to worry about it
the music section was very complicated
with Music industry greed / streaming royalties
the 2 were most likely tide together
no streaming pass no music catalog to sale.
None of those issues are present In movies/tv and games
even the good old Xbox 360 is still supported for playing your movies/tv /games

You can change regions...? How? Could someone share that? It could be a life-saver!

settings/time & language/region & language

This is a good improvement, but they still have yet to fix the organization of their contents such as Edge Extensions, Themes, Fonts, etc. These things just need to be put under 'Extras' so we eliminate that wordy 'Edge Extension' and have basically every miscellaneous store content under Extras. Now what's interesting is they are finally planning to have Cart feature on Microsoft Store app, which is largely missing. Wishlist is still missing though which is a must, especially for early announcement/upcoming content.

Actually they have click on departments/(customize windows) it's all there: Edge extensions, Windows theme, fonts, local experience packs. For a wish list I use download app later

This is live on windows mobile

My only gripe with win mobile is I had the new Cortana UI but went to production ring to get cumulative update and lost that. I would like it back. Also Wm has fluent full screen apps but tablet mode on win 10 switches to modern design
Windows Central Newsletter
Thank you for signing up to Windows Central. You will receive a verification email shortly.
There was a problem. Please refresh the page and try again.