Microsoft testing service to ease Xbox Live ID region changes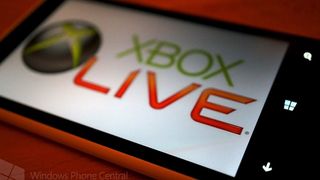 When Windows Phone initially launched there were some of us who simply used our existing Hotmail Accounts to sign into the phone. Problem was that some had the account set for the wrong geographic region creating a fair amount of issues.
At that time it was nigh impossible to change the region of the account and thus forced many into a situation where a new account was in need to be created. As our Xbox Live ID or Microsoft Account has become central in everything we do now things have eased somewhat and through a lengthy six week process it has been possible to change region via customer services. Not ideal.
That could all be about to changes as Microsoft is currently piloting an online service to get this done much more rapidly.
Just so it's clear, these issues would mainly affect folks who would be moving to another country or as mentioned before if they had an old account that was set to be US or some other country. In the past you would simply have needed to say goodbye to all that was associated with your account and create a new one.
With the new service this is what you'll be able to bring along
Your Gamerscore, unlocked achievements and the rest of your Xbox LIVE Profile
Any Microsoft Points already in your account
Any remaining time on your Gold membership
Things that cannot move include
Some services specific to your region, things like TV providers or similar.
Xbox Music subscription will be cancelled any remaining time cannot be refunded.
Some content might be blocked in the new region because of legal obligations or regional restrictions. Before you change you region make sure you've downloaded any purchased content you want to keep, like movies or music. Content purchases aren't refundable.
Now that Microsoft has targeted the consumer market it is interesting to watch how quickly they are putting to right issues that have dogged users for many years. It is this kind of direct contact with consumers which should help the company understand and rectify real issues.
Previously Microsoft had almost no direct contact with its user base, instead relying on retailers to do the work. Now that the company has physical stores and a real consumer focus there simply isn't anywhere to hide.
As the service is in testing much of this could change but it is good to see Microsoft finally address one of the key issues with their accounts process. As we rely more on our Microsoft Account to use services such as Xbox LIVE, SkyDrive and the rest of these important services the need for more flexibility increases.
We certainly welcome this change as major step towards making consumers lives easier and hope that this is a sign of better things to come.
We would like to hear from you if you have gone through the process of regional migration of your account. What else would you like to see Microsoft address as it gets in touch with consumers? Do let us know in comments below.
Source: Neowin
Why? Is it for the Music Pass? I mean losing 100 dollars is terrible but apart from that, it is much better. Right?


Good news. Now I can't change my country and can't buy apps }:D (new smile)

yes I have this problem My windows live accaunt is in difrent region and I cant do anything

Finally! it's two years late.

Any idea when Xbox music will be enabled in India?

What? Your comment is blank... =[

I agree wholeheartedly with lucas' viewpoint.

Awesome news!!
In September, in a reply to a question I posed to Steven Sinofsky via email about this, he replied "The Zune/XBOX folks are aware of this limitation and are working towards a solution. "
Guess he wasn't bluffing.
In the email I sent him, I emphasized that with the coming of Win8 the Live ID account was becoming an even more important part of our lives, and that for those who, like me, had created their account in the "wrong" country it would be "painful" to start a new account to be able to access the correct marketplace.

Very happy that this is comming soon..ish

Probably not as widespread an issue, but I'd love to transfer my account to my new Outlook.com address from my old hotmail one without having to hard reset & lose all my data and game saves etc. Or at least a decent backup solution for WP7.X devices

There are ways to do this, keep looking and the answers will come to you...just as soon as I find them and figure out how to...add them... =[

There are comprehensive instructions in old WP Central articles and in their forums too

I've been trying to change this for a long time, because my region in my WP7.5 is set wrongly. All I get from support (after they've forwarded me from Store support to Billing support to Windows phone support back to billing support and have escalated the issue numerous times is just: "They have advised the change is not possible and the best solution would be the creation of a new account." Yeah right, and then lose all my email, Skydrive, certificates, developer accounts, contacts, etc. Just incredible, how hard can it be to change a ****ing country code in their user database!

I just tried it.. It works.
It is only a pilot, so it will not yet be available unless you contact support.

Dont think a lot of reps knows about it yet and you may need to wait about 20 days until they make the link accessible to you. But once they do you click it, choose your new country, and then everything is fine.

I noted that some of my songs where no longer available in my play lists.. I had to delete them and add other versions of the same songs..

... and agree that a region change should be a whole lot more flawless..

It is impossible to change account once you have gotten started.. Hopefully they will release it soon for everyone..
Windows Central Newsletter
Thank you for signing up to Windows Central. You will receive a verification email shortly.
There was a problem. Please refresh the page and try again.