Microsoft will buy and revamp its main Silicon Valley office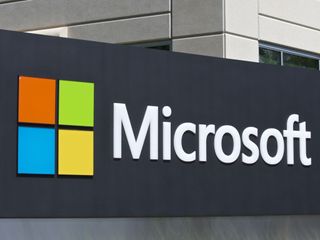 Microsoft has some big plans for its Silicon Valley offices. The company plans to purchase the 515,000-square-foot campus in Mountain View, California that it had previously been leasing. It will also launch a major construction revamp of that campus, starting in 2017.
GeekWire got access to an email sent to employees by Microsoft executive vice president Qi Lu, who wrote:
Microsoft currently has over 2,000 employees in the Bay Area.
Source: GeekWire
Windows Central Newsletter
Get the best of Windows Central in in your inbox, every day!
I wish i visit Microsoft headquarter before I get 35 years old :)

Construction site stay away!

Microsoft "Headquarters" are in Redmond, WA. Not Mountain View, CA

He never said they weren't just that he wants to visit..

I think GadgetTron directed that at sps619

Been wondering when they will do something with that lot. Got appl building the mothership and google took over old SGI/IBM buildings long time ago and recently just renovated Mayfield mall, there is barely a presence of MSFT here in the heart of Silicon Valley.

Do something with that lot? They already have more than 6 buildings in Mountain View alone. They will just increase size of the existing buildings. In addition they are in Moffett Towers in Sunnyvale.

To compete with Apple's new spaceship office I bet. I just hope they go as green as them or even further

https://www.microsoft.com/en-us/stories/88acres/88-acres-how-microsoft-q...

Do Microsoft hire MBA Graduates...? IIM Raipur student

Of course, they do business, right?

Mountain View? Hmm, Google has competition, I see. *evil laugh*

Hope they won't build it themselves. It would stay half finished for ages and ages....

They need Peter Zumthor to design something up for them.

Feng Li Qu Tshu
Ninhao ma.

They should move lock, stock & barrel to Ireland. Cheaper in the long run.

But then Trump won't let them sell to America.

It's not about cheaper. It's about Silicon Valley.

Their office will be ready before windows 10 mobile release..

While Apple keeps making big circle buildings, MS will make big square buildings... just do be different.

Square buildings are the ones that are "different" huh? Interesting.

Lol, what a failed comment.

The walls should be Live Tiles.

new ms headquarter .... coming soon

It's great to see them better their position in Silicon Valley

Where has health & fitness app gone....

Last year they announced it was going to be retired, along with some other apps. It was reported here on WC, but I don't have a link handy.

I hope they build something beautiful then rent the whole thing out for Big $$$$ and move their entire staff to Redmond. Having everyone in one small area of California will lead to groupthink. MS is much more well positioned by having a small force keep an eye on developments in SV but keeping the core away from it.

Buying at the top of the market. Nice.

They aren't in the real estate business. They could care less about being 2 million above market price on a 50 million building

That'd heat up the competition between them, Google and Apple. I can't wait for what comes out of this. Amazon also has a campus in the area.
Windows Central Newsletter
Thank you for signing up to Windows Central. You will receive a verification email shortly.
There was a problem. Please refresh the page and try again.