Microsoft will crack down on misleading ad banners with new Internet Explorer filters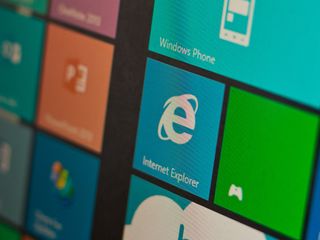 Microsoft will be cracking down on web banner ads that are designed to be misleading and could deliver malicious software or content in the near future. The company has updated its unwanted software evaluation criteria, and will start enforcing those changes on June 1 via the SmartScreen Filter in Internet Explorer.
Microsoft says:
Here is what web banner ads must not do under Microsoft's new criteria:
Must not mislead or deceive, or confuse with the intent to mislead or deceive
Must be distinguishable from website content
Must not contain malicious code
Must not invoke a file download
Under the changes, Internet Explorer will issue a warning when the SmartScreen Filter detects what it believes to be a misleading ad banner, such as the examples shown above.
Source: Microsoft (opens in new tab)
Good, this should definitely help to protect those who don't "get" technology and are easily led astray. "Free virus scan and media player bundle? Oh boy!"

There are Ad Blockers but still some sites go through em. And we also need this in the mobile browser, don't want to get redirected to Play Store to install some antivirus.

Ad Blockers block all ads and deny website the revenue stream they need to stay open. This is target just at malicious ads.

Cool, so will this filter incorporated to Spartan too?

They might have used this already on spartan, and then added here...!! MAYBE

I think both of them use the same Smart Screen database. So Spartan should see the filters at the same time.

Nothing like "updating" your flash player and ending up with 10 new toolbars! Lol

Yes that's one of the worst and people that's not tech inclined just say test to everything. That tool bar crap needs to stop.

مروان تلودي must be killed, you fund him on each website here in middle east, even Bing search affected!!

It's better not to know him =_=
I installed avast to prevent him from killing my experience!!

Still... Man hua? Who is he?

A random guy that tells his life story how he got money from the internet.

I can get behind this! Most PCs I see that are fubar are because of baitware.

But how will I know ten tips to make my dick big quick??

Lol, best comment so far!

The answer to your question may surprise you.

I see what you did there....

Those misleading ads have made downloading a file a pain in the a**. Every file download page is clogged with fake download buttons for "download accelerators".


Yes, I hate that. You have to figure out what the right button is every time if you don't frequent those sites. It's made me so I don't even trust the sites anymore, and I avoid them as much as possible even if they're the only way to get something I might want.

Filehippo.com. If it isn't on that site, it isn't worth the effort.

Filehippo is seriously brilliant. Straight installers with no bullshit. Unlike that CNET secure download shit. Program's 200kb, CNET downloader is 700kb... and then it downloads the software...

That's one big plus for the app store. The actual download button/link on those sites are so small and hidden too.

cleanup my pc with just one click? how could anything possibly go wrong?

Congratulations! You're the 1000th person to read this comment! Click here for your prize: totallynotmalware.com

Some ads don't let you close a tab as well.

Or Google could stop pushing those banners. We know damn well they publish 99.9% of all ads on the internet.

Very good! Thank you Microsoft! Hope its better than those block ads software

This is huge. I have searched for most and put in my Sophos Cloud block list for the company and that has all but completely stopped my users from getting malware/viruses.

Sounds interesting. Thanks! I'll check it out

Oh man, I hate these kinds of banners

FINALLY. Fucking "download" ads bigger than the actual download button on a website are the reason half the world has viruses.

I very much applaud efforts like this; this deserves an accolade of some sort. If given the opportunity, I would devote a career to working for causes like this.

I presume this will be for IE11, too?

The irony, the ad banner I got at the top of this article fits that criteria
Windows Central Newsletter
Get the best of Windows Central in in your inbox, every day!
Thank you for signing up to Windows Central. You will receive a verification email shortly.
There was a problem. Please refresh the page and try again.