Microsoft working to change the way you store and experience 'digital memories'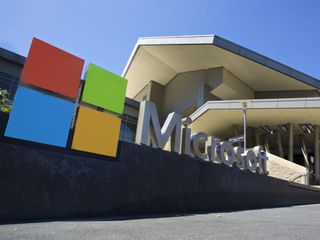 Microsoft wants to change the way to record, store and experience what it's calling "digital memories," according to new job listings posted by the company. The job listings make mention of a new studio at Microsoft called Evoke (opens in new tab) (via WalkingCat on Twitter), which may be a part of the Windows Apps Studio team, according to ZDNet.
From one of the job listings:
The listing goes on to mention that the service will leverage machine learning algorithms and computer vision "over billions of digital assets to create a new realm of possibilities, and transform how people tell their stories and preserve their memories through photos and videos." Finally, it looks as though the team will also work closely with the Microsoft Research and OneDrive teams while working on the new digital memories service.
What do you think Microsoft has up its sleeve? Let us know what you'd like to see in the comments!
Dan Thorp-Lancaster is the former Editor-in-Chief of Windows Central. He began working with Windows Central, Android Central, and iMore as a news writer in 2014 and is obsessed with tech of all sorts. You can follow Dan on Twitter @DthorpL and Instagram @heyitsdtl.
Sounds like this could be the makings of a competitor to Google's Photos platform (finally!). Here's hoping.

Yeah I read everyday about how Google Photos can do this or do that and how it's one of the best things ever, and my Photos app is still just okay.
Hopefully Microsoft is working on making their Photos app more than just okay. I'd also like to see some massive performance and reliability improvements. Windows Central Universal Application for Windows 10

I feel like this is a great idea but MS will make it a failure. Idk, I can't see them getting this down Posted via the Windows Central App for Symbian

Is this related to Microsoft's latest bulk order of synthetic dna to develop ways to store data?

I want holograms Posted from my lovely MS Surface Pro 4 i7 512 16GB - assuming that it currently isn't BSODing or suffering some other horrible software or hardware malfunction.

Stand Alone Complex, dead ahead.

Sounds like a competitor for FB in the making...

As long as they will not kill it afterwards.

I would love some sort of resurrection of the Kin Studio concept, with years of refinements - I wonder if this is suggesting anything like that

Yeah... Like giving free OneDrive storage and then taking it away... Great experience.. Don't trust those greedy ******* ;)

Did you miss out on that massive period of time where you could opt in to keep your original free storage amount with zero cost just by clicking on a link? Those greedy *************************'s trying to make us go through all that hard work and effort to keep some FREE storage, I'll never trust them again. Posted from my Lumia 950

Some of us never saw the email that was sent, and I was one of those. I would have for sure if I had know about it.

Microsoft is just heading in a direction that will make the science fiction a reality. The company is working to make technology more intelligent and humane than ever before.
Everything the company is working on is based on artificial intelligence and machine learning.
I LOVE MICROSOFT...

Yes, but so are Google and others. I really hope Microsoft can keep ahead of the game in that respect.

All they have to do is never stop innovating. They stopped because they were arrogant and thought nobody could ever beat them, and because of that they missed out on an important shift in technology. Under the new leadership and the new principals of Microsoft I don't think they will ever stop again since they really learned the hard way. You might say that even Apple has stopped now, they haven't really done anything groundbreaking in a long time and the only thing that keeps them going is their loyal fans, great marketing and a strong ecosystem, but that won't last forever if they don't truly innovate again. Posted from my Lumia 950

And that's how Apple is currently working to bring their so called concept car to the already advancing automobile market. Tough competition!

Re: mbrdev,
There have been articles about Apple increasing spending on research. http://www.fool.com/investing/general/2016/04/30/apple-incs-rd-spending-...

Yet, Google has one of the smartest and fastest Supercomputers and they're already sending things to space.

Yes, and MS already sent HoloLens to space. That said, this has nothing to do with Google so I'm not sure why you brought them up.

Innovation, innovation everywhere so I can bring anything related to that topic.

That hollolens was in a rocket that exploded if I remember correctly

It was but they sent a second pair of headsets which made it.

Digital memories? It's about photos and videos. Microsoft has a lot of work to enhance the workflow about Digital memories. Here is my workflow for the Digital memories of 1 event (lets say, our last holiday trip): 1. Take pictures and make videos : with my smartphone, my wife's smartphone and our digital reflex Canon. 2. Copy those files on our Windows 10 computer 3. Edit metadata : when, where, who, what ? ​when : the camera often are not exactly with the same date/time > I have to sync the time of all the pictures coming from different cameras. where : the photos made with smartphones are geotagged, those with our Canon reflex are not. I have to edit this EXIF metadata to geotag them. face recognition : add metadata to say who is on each picture. what : add keywords to each photo. ​4. Enhance pictures : add filters, contrast, ... 5. Select the favourites : on one holiday trip, we make 2000-3000 photos or videos. That's a lot. Selecting 100-200 favourites is a good practice. Make albums. 6. Search photos/video : by date/time, location (geotag), persons, keywords, filename, dominant color, ... 7. Share : a selection, an album, ... What I expect is Microsoft make each of these step easier in a nice Windows 10 app. For now, I use Google's Picasa Desktop. But I really hope Microsoft is developing that in the future.

Re: Samuel 444,
Thank you. Very good description of the work flow!
May I ask:
3. What software do you use to edit the metadata (EXIF) and keywords?
7. Do the albums you share have "captions" / "titles"?
8. If the photos have "captions" / "titles", how are they added and do they display both when viewing online and when printed?
I am researching this topic to set up an "extended family" photo and document web site. I need it to have chapters for different branches of the family and sub-chapters for specific events (ie Vacation 2014).
I've looked at ShutterFly but they don't have "Captions"/"Titles" that display on the web site and print in the hard copy albums?!?
Thoughts or ideas, anyone?

I use Picasa (deskop version) to batch edit the following metadata : date/time and geotag. Picasa also has face recognition which works very well, but I don't think it writes that info into the picture's metadata. So it's not perfect if you leave the "Picasa world", because that information (and the time you spent adding those face tags) is lost. For the keywords, OneDrive (online) adds those automatically (on pictures stored online) and resultats are impressive... but again, I think those keywords are not added directly into the exif (I should test that)... And those keywords are not available into the Photos app for Windows 10 (while it reads my OneDrive photos)... so it's not perfect. To share albums, I make a manual selection. I copy the selected files into a folder on my hard disk, then copy them to OneDrive and share them. As you can see, my actual workflow is far from the optimal dreamt workflow. I hope Microsoft will enhance their Photos app for Windows 10 to make all these steps feasable into one unified workflow.

Sound more like another outlet for the adult film industry

I would much rather see these type efforts in improving the WP situation or at least fix groove. Creating more departments just leads to a massive fragmentation of projects that will lead to a non-decision made environment due to competing fractions only worried about their own agendas. This usually leads to consumers getting half baked ideas/concepts on purchased products, lots of empty/broken promises for pending features and huge delays. And then they'll start laying off people again just so top executives with lucrative salaries and secured contracts don't miss out a single cent on their agreed upon salaries and bonuses. I get that they need to compete on new stuff, but they should be just as committed to polishing current projects. My $0.02 cents.

I have no clue what this could do.

WalkingCat knows so much :D He's mentioned in so many articles as a source :D Posted with the Windows Central app for Windows 10 on HP 250 G1 notebook. It is a scary old monster, I think :D

To me, it sounds like Microsoft aims to glean context and make assumptions by analyzing individual photos. They would then use this information to analyze a user's photo collection and make assumptions about interests, trends, etc. The overall point being to better tell the story of a human being's journey based on the photos they share. Edit:
Going into this a little bit further and re-reading the article, I think that there is an apparent significance placed on visual analysis of photos. Tying that in with "changing the way we experience photos", I'd imagine they are aiming to somehow bring to life the experience the photographer wanted to share. Maybe AR/VR, maybe enhancing some of the contextual details in the photo, I don't know. Posted via the Windows Central App for Android

ICloud integration and google photos plz

Where are we going to store all these "memories" now that we're down to 5 gig on OneDrive, lol.

I hope that somehow Microsoft is going to include their Photosynth.
Windows Central Newsletter
Thank you for signing up to Windows Central. You will receive a verification email shortly.
There was a problem. Please refresh the page and try again.