Microsoft's CEO Satya Nadella admits that pulling the plug on Windows Phone was 'a strategic mistake,' in a broad interview
Microsoft CEO talks about leadership, AI, Activision Blizzard deal, and more in an interview.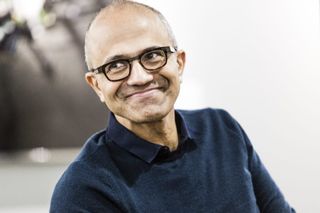 (Image credit: Microsoft)
What you need to know
Microsoft's CEO, Satya Nadella, recently touched base with Mathias Dpfner at Axel Springer's Berlin headquarters to discuss his ascend to the company's top executive seat, shortcomings, wins, AI advances, and much more.
Satya disclosed that the Activision Blizzard deal is important to the company since gaming is part of its identity and would help it impact the consumer market even more.
Satya has sat at the company's top seat for nearly ten years but isn't set to retire as he is in the middle of multiple projects.
While talking about AI, the CEO believes that elaborate measures can be put in place to mitigate the technology that will help prevent it from spiraling out of control.
He added that AI currently holds the biggest potential for the company.
While the CEO admits that he has made many mistakes, pulling the plug on mobile was the greatest strategic mistake.
---
In the past few years, many restructures have happened across Microsoft's ecosystem under the leadership of Satya Nadella. Generative AI has been a pressure point for the tech giant, which saw it make a multi-billion investment in the technology. Elsewhere, the company finally closed the $69 billion Activision Blizzard deal after spending a year and change in the corridors of justice. However, Xbox's Phil Spencer disclosed that the library of games from Activision Blizzard will come to Game Pass in 2024.
More recently, Microsoft's CEO, Satya Nadella, got together with Mathias Dpfner at Axel Springer's Berlin headquarters, where they talked about a wide range of topics, including Microsoft's partnership with OpenAI, the CEO's career trajectory, AI, the Activision Blizzard deal, among other hot topics.
Here's the breakdown of the entire interview, highlighting some of the key moments as spotted by Insider.
Cricket's impact on Nadella's leadership skills
It's very apparent that Microsoft's CEO is a huge fan of cricket, and unsurprisingly, in some shape and form, it has greatly impacted how he runs the company. In a separate interview, the CEO disclosed that empathy is the hardest skill to learn, yet crucial to running a successful business. Like cricket, the CEO cites that teamwork bundled up with inclusive decision-making are important components that greatly contribute to the success of any business, including Microsoft.
"If you're leading a team, you don't just want that team for one time, you need them for the duration. When I look back, there are lots of incidents that have given me a bunch of lessons to take away."
Satya Nadella's rise to Microsoft's top seat
Satya recounts moments leading up to his promotion as Microsoft CEO, indicating that he had never pictured Bill Gates or Steve Ballmer ever leaving the company while working at the company. And when that day finally came, one of the board members reached out to him and asked, "Do you want to be the CEO?"
Nadella reveals that this thought never crossed his mind, and as a response to the question, he stated that he would only take up the position if the board member "really" wanted him to. However, the board member informed him that he "really needed to want to be CEO" to get the position. And the rest is history, Nadella says that "the board did what they had to do in the succession process."
According to the CEO, the recruitment for the job post was no easy feat. He spent practically the whole day with his head buried in code, but towards the end, one of the recruiters asked him what he'd do if he found a kid who had fallen down by the roadside crying. He quickly responded by saying that he'd call 911. He was being rational, but it was apparent this wasn't the answer the recruiters were looking for. The recruiters asked him to leave the interview room, and it was at this point he knew he had fumbled his chances of getting the job.
In hindsight, he believes the question was posed to gauge whether he is empathetic. He disclosed that he's learned to be more empathetic than rational with people and situations around him over the years.
Microsoft adopting an open and understanding culture
As a determined and empathetic leader, the company greatly reflects these values. Satya focusing more on soft skills and the development of his employees rather than looking at performance KPIs is one of his "greatest successes and critical achievements as CEO." This has also contributed to the increase in the company's value from $400 billion when he assumed office to $2.5 trillion, with analysts indicating that the value could go even higher.
The CEO added that there's great value and success when employees get to learn from their mistakes rather than fronting to know-it-all. This all trickles down to growth mentality, a theory he picked up from a book called "Mindset" by Carol Dweck.
Pulling the plug on Windows Phone was a strategic mistake
While completely vague about it, Nadella admits that he's made many mistakes during his tenure at Microsoft, but the biggest ones involve people. Mathias followed this up with a question to understand whether he was not picking the right people to help run the business. He responded by saying:
"Yes. The curation of culture, and the holding of standards as a leader, becomes the most important thing. Because everybody can sense the difference between what you say and what you do. Over the years, I would sometimes say some stuff, but not really mean it. And then, well, that doesn't work. That's why getting what you think, what you say, and what you do aligned is a struggle. That's not easy. It might be easy to say, but it's not an easy thing to practice."
When asked to discuss a regretful strategic mistake, Nadella also mentions the company's unexpected exit from mobile phones, while further indicating that there might have been avenues available to avoid culling the whole division.
"The decision I think a lot of people talk about — and one of the most difficult decisions I made when I became CEO — was our exit of what I'll call the mobile phone as defined then. In retrospect, I think there could have been ways we could have made it work by perhaps reinventing the category of computing between PCs, tablets, and phones."
Microsoft CEO recounts best decision at the organization
Satya Nadella disclosed that he realized he was assuming responsibility of a company from a founder, and that's when it dawned on him that he needed to change the approach of how he'd take up this new position.
"We needed to run the company as a team of senior leaders who are accountable to the entire company. And even the senior leaders cannot be isolated, they need to be grounded. So we found a way to be able to work together. There used to be this characterization, this caricature of Microsoft as a bunch of silos – which I thought was unfair. We were able to debunk that by showing that we are one team working together, flexible in our own ways but very fixed on our outcome goals. And that, I think, was probably the most important thing."
Why pay $69 billion for the Activision Blizzard deal?
The CEO indicated that gaming has been part of the corporation's identity from the start and would only make sense if the company continued to explore this even more. Microsoft's Gaming department is quite visible in the consumer market; closing the Activision Blizzard deal only increases its visibility.
"The way games are made, the way the games are delivered, is changing radically. Whether it's mobile, or consoles, or PCs, or even the cloud. So, we're looking forward to really doubling down both as a game producer and a publisher. Now we'll be one of the largest game publishers and also as a company that's building platforms for it."
Ai holds the biggest potential for Microsoft
Unsurprisingly, when asked what holds the biggest potential for the company, the CEO disclosed that it was AI. In the past few months, the company has embraced AI and injected the technology into its products and services. Satya believes AI will have a transformational impact, similar to how the cloud impacted the software category. He disclosed that the launch of Windows Copilot is centered around boosting productivity and communication.
He also talked about people having reservations about the technology and how it lacks guardrails to prevent it from spiraling out of control. However, he indicated that the are measures that can be put in place to mitigate these risks, especially by having in-built control over the technology.
Is Microsoft too big for bankruptcy?
While responding to this question, the CEO stated that every company should run with a goal and focus on serving a social purpose. He added that longevity is not the goal. Rather, it's to ensure the company is doing something beneficial for the world.
Is retirement on Microsoft CEO's horizon?
Satya Nadella has sat on the top seat at Microsoft for close to ten years now, admittedly achieving great feats. However, when asked about retirement plans, he indicated that he is still in the middle of projects. He further added that his successes and failures will be realized once someone else takes over his spot.
Mathias also asked the CEO if he had any potential successors in mind. He responded positively citing there's a pool of great minds and individuals that would be perfect for the positions, highlighting his confidence in the board for when that time comes, and that they'll be able to make the right decision.
The interview continues covering topics revolving around the CEO's impact on society, competition with Google over market share, and AI chatbots. We only covered the key highlights, but you can head over to the Inside for the full scoop.
What are your thoughts on Microsoft's direction under Satya's leadership? Let us know in the comments.
Get the Windows Central Newsletter
All the latest news, reviews, and guides for Windows and Xbox diehards.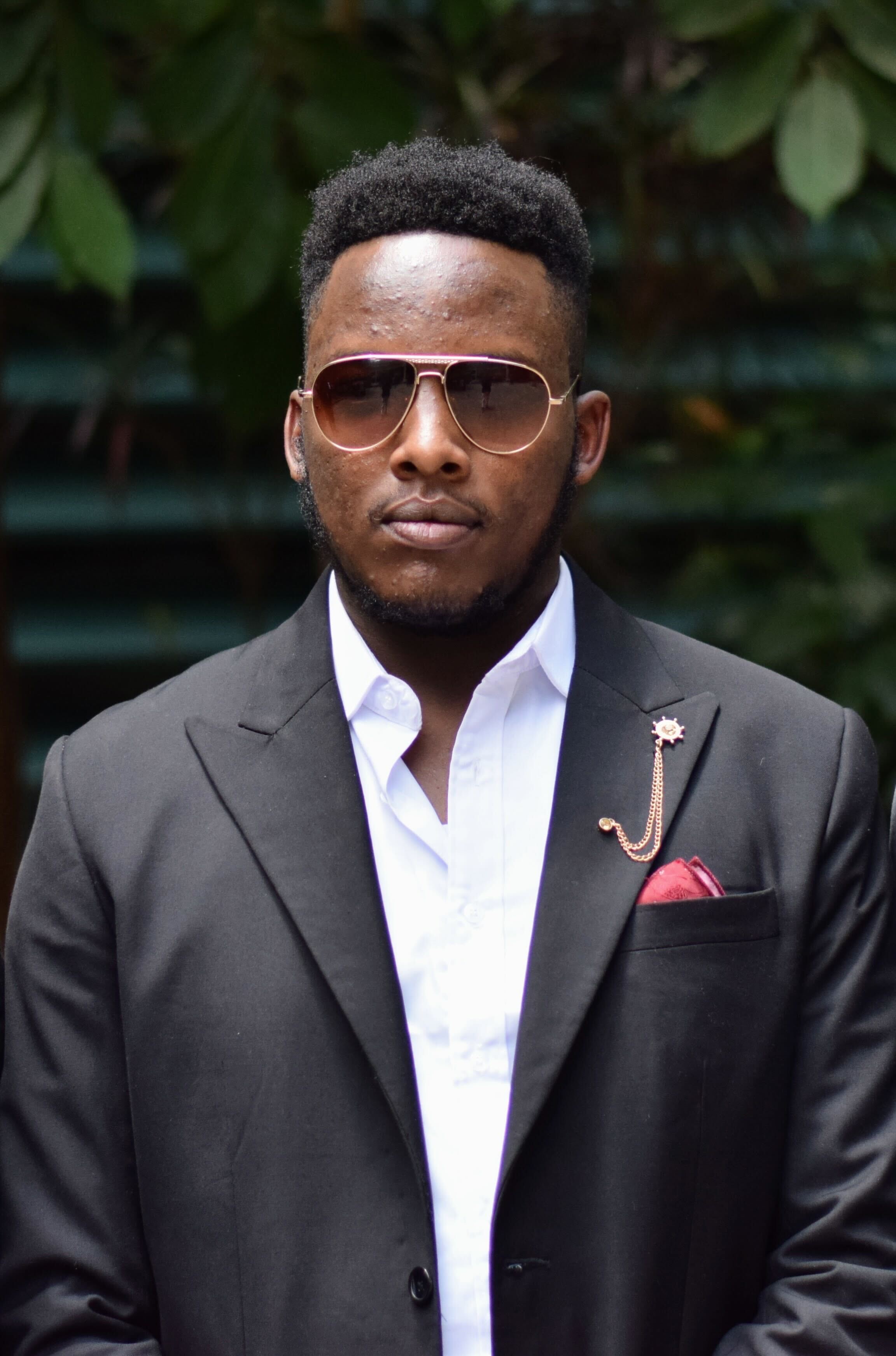 Kevin Okemwa is a seasoned tech journalist based in Nairobi, Kenya with lots of experience covering the latest trends and developments in the industry. With a passion for innovation and a keen eye for detail, he has written for leading publications such as OnMSFT, MakeUseOf, and Windows Report, providing insightful analysis and breaking news on everything revolving around the Microsoft ecosystem. While AFK and not busy following the ever-emerging trends in tech, you can find him exploring the world or listening to music.