Microsoft's E3 2011 keynote summary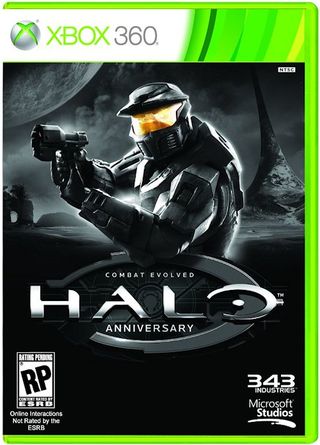 Today Microsoft delivered their keynote presentation at the E3 Expo in Los Angeles. The presentation details their Xbox 360 console plans for the next year. Windows Phone was disappointingly absent from the presentation, though some WP7 games are being announced separately today. For now, let's look at the major announcements from the presentation.
As expected, Kinect was a major focus this year. The huge sales success of Kinect as well as the uniqueness of the device caught many developers by surprise last year. This year, we'll be seeing several much more substantial games either require Kinect or support it optionally. Kinect Fun Labs is a new feature that's now available on the dashboard. The approximately 720 MB download features several free Kinect tools and activities and even Xbox Live Achievements. Inside the Fun Labs, gamers can create an Xbox avatar by scanning their bodies, scan objects and have them appear on-screen, and move their hands to draw in the air. Kinect is certainly becoming a much more useful peripheral to own, though many would like to see a price drop too.
Microsoft continues to expand the Xbox 360's functionality as a home entertainment device. A new, redesigned dashboard update will come this fall. Video-related features include YouTube support (finally!) and live television too.
Windows Phone users who have grown accustomed to the Bing search button will welcome the Bing search function's arrival on Xbox 360 too. It can search the Xbox 360 Marketplace, content stored on the console, and Netflix. Bing Search will be even more convenient thanks to Kinect voice recognition.
Head past the jump for a full list of games mentioned during the conference.
Xbox 360 Games:
Halo: Combat Evolved Anniversary – A remastered version of the original Halo, coming this fall
Halo 4 – Teased as the first game in a new trilogy and coming in 2012
Call of Duty: Modern Warfare 3 - An underwater mission involving planting explosives on a submarine was shown
Tomb Raider – A franchise reboot and prequel. Lara Croft talks a lot more than before
Mass Effect 3 – Now with Kinect support for voice recognition
Tom Clancy's Ghost Recon: Future Soldier – Now with Kinect support. All future Tom Clancy games will support Kinect too
Gears of War 3 (of course)
Ryse – From Crytek, makers of Crysis
Minecraft – The smash hit indie PC game comes to Xbox 360 this winter with Kinect support
Kinect-exclusive games
Fable: The Journey – The RPG franchise switches to a first-person perspective and on-rails game play
Kinect Disneyland Adventures – A virtual version of the theme park with lots of minigames
Kinect Star Wars – Lightsaber battles, pod racing, Tie Fighter piloting, and more
Kinect Sports Season 2 – Adds baseball, golf, skiing, and tennis
Dance Central 2 – Two-player dancing, a new career mode, and all Dance Central 1 songs can be imported
Sesame Street: Once Upon a Monster – An interactive storybook from Tim Schaeffer's Double Fine Productions and Warner Bros.
Paul Acevedo is the Games Editor at Windows Central. A lifelong gamer, he has written about videogames for over 15 years and reviewed over 350 games for our site. Follow him on Twitter @PaulRAcevedo. Don't hate. Appreciate!
I think I and a lot of others were hoping for Halo 4 to be a next gen console launch. Especially with MSFT having such a tight control on it now.But still, that trailer was awesome: http://www.youtube.com/watch?v=X9YsrobXezI

Yeah, I would rather they hold off for the next console as well.

MS has said that they are only mid-way through their console life. They brought out Kinect to extend the life of the 360. So why would you expect them to be launching a new console anytime soon? I think we are still 2-3 years away from them launching a new console. Unless the rumored Nintendo one does some amazing work, I don't expect much in this area...

Can't wait to play the revamped Halo CE. I haven't played it in years, that should be good.

Live TV would be nice, but I am still waiting for ESPN3 with TWC. Its been almost a year since this was announced.

Wait...ESPN3 isn't available?

8 more WP7 games from E3: http://www.winrumors.com/8-new-xbox-live-enabled-windows-phone-7-games-r...

I just seen on engadget that a new feature would be "cloud" storage for game saves and what not! That's a big deal!

Ooh, that's going to be sweet.

I freakin' love this site (and WP7 app)! I figured I would have to go looking around on Gizmodo or Engadget or some other site to read about Microsoft's E3 exploits, but here it is! Keep up the good work ladies and gents!

How about the new Metro-liked Dashboard?
Windows Central Newsletter
Thank you for signing up to Windows Central. You will receive a verification email shortly.
There was a problem. Please refresh the page and try again.