Microsoft's Office team leader Qi Lu reportedly leaving the company for health reasons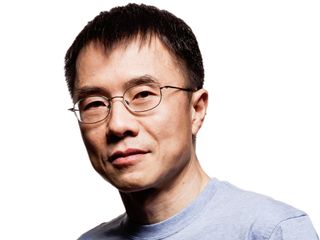 A new report claims that Qi Lu, the executive vice president of Microsoft's Applications and Services Group which includes its Office division, is leaving the company for health reasons.
According to Recode:
The story adds that much of Lu's job responsibilities will be taken over by corporate VP Rajesh Jha, who has been in charge of Microsoft's Outlook and Office 365 teams. Microsoft has yet to officially comment on Recode's report.
Lu worked at IBM and Yahoo before joining Microsoft.in 2008. He lead the company's Bing search division before being promoted as the leader of its Applications and Services Group, which covers Office, Bing, Bing Apps, MSN, Skype, SharePoint, Exchange, and Yammer. Under his leadership, Lu has helped to expand Microsoft's Office software beyond the desktop PC platform and into mobile devices on iOS and Android, along with Office Mobile for Windows 10 on tablets and smartphones.
Windows Central Newsletter
Get the best of Windows Central in your inbox, every day!
Oh dear, hope he gets well soon.

Really hope he gets well soon, It's a sad way for one to leave.

Now this is too much. You should be banned.

I sincerely hope he gets well soon.

You edited your comment so that my comment looked silly. I guess you got your lesson.

Why do you call me a troll? I'm using a Windows phone (Lumia 640) this is Windows central. Probably you think this is android central.

Just see the number of downvotes on your comment. Nothing more to say.

You are nothing but a flibbertigibbet and a Siren.

You absolute knob. Get out of this forum.

Leave. No community need people like you. Go play with the android children.

It is because of him that Android/iOS have Office Apps.
At least these troll should thank him.

Everything that happens to windows/microsoft is android and ios's fault in giddora's eyes!

No, but beating on the guy for falling ill makes people deserve the Android community.

Everything that happens to Windows/Microsoft is Microsoft's fault in trollers' eyes!

Yeah. They seem to ignore the fact that Google is using its multiple monopolies to keep them out of the market.

GOOGLE DOES NOT HAVE MONOPOLIES. You have NO idea on what a monopoly is. You do NOT have to use google. there are other services out there. IF you ONLY could choose GOOGLE, and NO ONE ELSE, That is a monopoly. GOOGLE IT SOME TIME>.....oppps....i mean bing it, if that still works.

IT IS microsofts fault. Don't blame anyone else for the failings of a company. ONLY SAID COMPANY. Blaming anyone else is totally idiotic.

Like we said... Google are using their multiple monopolies to kill off the competition. Microsoft has released great mobile software and hardware related to it for years. Google killed them.

For Example see the quality of Waze App for Windows Phone after its acquisition by Google

I only use Windows, whether PC of phone so your android chicken joke doesn't work on me. Thanks for being caring though to a complete stranger, I hope this is how you live your daily life. :)

The easy answer why Outlook for Windows and Android/Ios doesn't have the same features is because they weren't developed by the same company. The ios/android apps are bought and renamed apps that has been on the market for years. The fact that the Windows apps are already reaching feature parity is a huge achievement.

Yes day by day all apps are becoming UWP or the previous UWP apps are reaching feature parity. I love the new Office Lens App :)

I hope the best for him...

That's unfortunate. I hope he has a speedy and complete recovery. Posted via my Moto X Pure Edition using the Windows Central App for Android

Let's hope for the best, and may he get well soon!

Next one to go is Myerson. And after that Mastermind.

I'm sure they both wish you good health as well

Don't come back to windows central.

Relating your comment to someone who has health issues is classless and pathetic even for the kind of ridiculous comments that are made in online forums

Leaving the company or taking time off to recover? Two very different things...

It says "leaving the company"

Things are moving so fast at Microsoft that a person in a high leadership position cannot take an extended time off to recover from an illness. It is different for workers at the lower levels in the department.

Didn't one senior leader take year off cruising on love boat.

Yes, Joe B. There was an article that said he was spotted at Microsoft. Some people say he is back. Some people, includiing me is saying he was just at Microsoft to quit.

It kind of makes sense for Joe to have been on a sabbatical the past year. The mobile side of things has been getting better but we're now starting to see where things are headed. Long way to go, but if Belfiore comes back soon then he's come back at the right time IMO. Either way, it looks like what he's done with his family in this time has been amazing. They are some lucky kids to get the experience they have. I'm sure to him that's way more important than other things.

@Dan Harris people forget that they are people too.

A guy at my company was leading a high-profile, high-dollar project when he had a heart attack (a relatively small one, thankfully). He was replaced immediately and permanently. They moved quickly so he would know that the program was truly off his shoulders so he could focus completely on recovery. If it weren't for concern for this man's health they would have taken longer to pick a replacement. He's back at work at a less stressful position now. Sometimes there really isn't more to the story than concern for someone's health.

Me thinks that there is more to the story that recovery from a bicycle accident. If it actually was that, would he not just take some time off to recover and go back, Another "team Member" leaving the sinking ship, and he's just using the bicycle accident as a way out. Hell I have taken some crazy spills on my mountain bikes, and have been back to work the next day.

Maybe you should contact his doctors/surgeons and give them the benefit of your extensive medical expertise

Must have been some bike accident. I have been doored and everything and never missed work.

Good thing you know the exact severity of his accident was and can thus accurately comment on his health

see @DMelan and @slbailey1 comments. He's a high level employee and if he has to take significant time to recover then they need to replace him. Always have to negatively spin everything huh.

Some people here are so embarrassing commenting negatively after these news...

I agree. Pro tip- You will find more trolling comments on articles about new UWP Apps. I guess people are getting jealous.

Best wishes and hope he get's well soon.


Sure hate to hear this.. Wishing the gentleman a full recovery from his heath problems..

It's always sad to read these news. Take care and see you soon!

I'm surprised he didn't work in the wireless charging division.

Hopefully he has a speedy recovery and gets another opportunity somewhere.
As for you heartless trolls, grow the hell up and get a life. You crossed the line this time.

Wishing him all the luck with his recovery

Something strange, he doesn't need to leave Microsoft if it is just health problem, get sick leave.

This artcile could use an udpate. Here's an exerpt of Satya Nadella's email, regarding the matter (posted elsewhere): "First, my friend and colleague Qi Lu has made a difficult and very personal decision to leave Microsoft to focus all his time on recovering from health conditions caused by a prior injury. Once Qi recovers, he will continue to serve as a personal advisor to Bill Gates and me. I wish Qi a full and fast recovery in the coming months, and want to thank him for all he has done for Microsoft.
Over the years, I've worked closely with Qi – first as an engineering leader within Bing, later as fellow members of the SLT, and most recently as he led ASG to new heights. The groundbreaking work Qi led during his eight years resulted in many product advances and built the foundation for future innovation across Microsoft. Qi exemplifies what it means to have a deep sense of mission, purpose and authenticity in everything one does. His greatest impact is the people he has inspired. I count myself among them." In short, it's more like he's taking a leave of abscense, for the time being.