Microsoft's previous Xbox head wanted to sell 200 million Xbox One consoles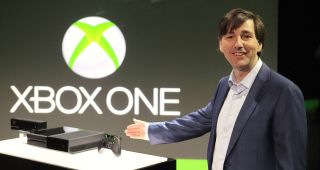 In a new interview, Microsoft's current Xbox head Phil Spencer revealed that, back when Don Mattrick was in charge of the division, the original goal of the team was to sell 200 million units of the Xbox One console.
In a chat with the Australian website Stevivor (via GameSpot), Spencer stated:
Obviously, that plan did not work out, and a launch price of $499 with the included Kinect camera didn't help either. However, Spencer said that Mattrick's plan wasn't necessarily a bad one:
In the end, Mattrick departed Microsoft several months before the Xbox One launched in the U.S. in November 2013. Spencer was named as the head of the division in 2014 and quickly turned the Xbox One's business plan around to center on games:
Spencer taking over was all for the best. Dunno if Play Anywhere would have happened without him and his team pushing for it. Saying that, the original plan for the Xbox One and how the DRM would work was a PERFECT idea for the digital age. Unfortunately not everybody is at that point yet so it was a bit ahead of its time.

Pretty sure Play Anywhere came from higher up as a push for windows 10 and not from Spencer (speculation not to be taken as fact).

The original DRM system was POTENTIALLY a good idea. Microsoft never explained the details, especially about family sharing. Immediately after the announcement people kept asking for details and for Microsoft to refute the rumor that family sharing was just a glorified demo. Microsoft never once did this until after they reversed the DRM model. That casts doubt as to whether the new DRM model would be giving us more than it's taking away.

If he had not majorly screwed up maybe. And I am not even saying he screwed up with his vision of what he wanted the Xbox One to be. But he screwed up BIG BIG BIG time in the way the vision was implemented and in the way the vision was communicated. Some of the feautres that were announced at the unveiling I wish we had... But because of those screw ups they are nowhere to be seen.

Its easy to say he screwed up but at least he was one of the few Microsoft execs that actually had a vision that didnt revolve around office and "productivity" at the expense of everything else.......

Yet....those things make money and xbox losses tons.

Since when does Xbox lose money? I thought it had been profitable starting after the RROD write-down. Do you know something the financial statements don't say?

Since 1999. They lost $4b on the og xbox, $1b writedown on xbox 360 then they started hiding the losses by putting phone patient revenue in the xbox division. Please do a google search.

Console hardware always loses money. PlayStation is no different. You make it back in game sales (especially digital) and brand loyalty.

That is the theory but the Xbox division has never made back the money. :) I was not talking about hardware, the whole division is a money pit and has been since 1999... that means if you add everything up and subtract the expenses... you have a huge negative number. MS started hiding the losses about 10 years ago, as they had already lost $5-7B at that point and had no means of getting it back. The total amount of losses will never be known as MS has buried the evidence... my guess since 1999... $10-25B of losses. http://www.gamesindustry.biz/articles/2013-11-07-huge-xbox-losses-hidden... MS is now exiting the traditional hardware console market... now every windows 10 machine is running the Xbox service.... they would rather you just go buy a Xbox from HP at this point.... its called a PC running Windows 10. Xbox is really nothing more than a branding name at this point. MS is moving the Xbox store users over to the MS store.. if all the users don't move over... they are okay with that because they are losing money on the Xbox side. Phil's job is to get as many of the existing Xbox users to continue to move with the company over the MS Store.

That's kind of BS. They don't want to move everyone over to PC because if that happens, they'll lose most of their revenue from games and Xbox Live. They don't make anything from Steam unless it's their own game. Bedsides Scorpio is a thing and they're already looking ahead at the successor to that. Consoles aren't going anywhere soon.

The Scorpio is really just a machine running windows 10... MS has said they will produce hardware where they feel there is void i.e. Surface, but they will go premium. The Scorpio will be nothing more than a PC will a stripped down Windows 10 interface, eventually if they can't make money on the hardware... just ditch it completely. The traditional console war is basically over. Windows 10 is MS's console, they would rather you just bought one from HP. You can upgrade anytime you want, or you can wait to buy their product at a premium... in the meantime, Phil's job is to get as many of you guys over to the MS Store... if you don't move over... they don't really care as Xbox is a huge money pit. At this point, you are not a Xbox user... you are customer of the MS Store... whether you want to accept that is really up to you. If you want a new Xbox you don't have to wait for the Scorpio... you go to a PC manufactuer's website and order or building one... its called a PC.... it will be running all the same games and apps generally. MS fixed the Xbox money lossing glitch by getting rid of hardware, in general, and move the Xbox from hardware to software. Whether it does well or not, isn't very material as the Xbox division losses so much money... so they are stopping the bleeding.

I believe Scorpio will just be liceinced out to HP, Dell, Acer, Asus... and they will build the box. There will be minimum requirements and they will build them. Microsoft may not even build a box.

I was expecting something very similar as well... license the Xbox name basically. Not sure why someone would care about a sticker on the side but maybe someone will license it.

"Microsoft may not even build a box" That maybe the case already right? Considering it is manufactured in China. Most companies don't build their own products, they just slap their brand on it after completion.

The Xbox is just a brand on a particular hardware, which at some point could be licensed to 3rd parties. HP, Dell, Lenovo, etc are all making Xboxes today, they just don't have the sticker on them. MS would rather you just upgrade today by going to a PC manufacturer and buying one. No reason to wait to buy the Scorpio.. they lose money on hardware so they would rather you buy someone else's product. It really isn't complicated. Xbox is really just a service that runs on Windows 10 machines. Xbox is not necessarily tied to a particular hardware.

Scorpio will basically be a pc and priced as such. Xbox live has moved from consoles to pc and even the phone. Most of their exclusive console games are also pc, eg. Gears of ear, etc. What dude is saying makes a whole ton of sense.

This is very true and explains why they shifted their measure of success from console sales to Xbox live subscriptions.

That makes sense. They hide the losses from themselves so it is just as the money never left their pockets right?
Really, if Xbox was such a waste of money, they would have killed it ages ago. Don't forget the whole company is about making money and they wouldn't throw it away for nothing

Samuel, they hid the losses so that it would quiet investors about ditching Xbox, as Xbox was worth almost nothing as far as assets, they did try to float selling the Xbox name... but no real offers. MS throws money away all the time, bought Nokia phone assets, wrote them down like a year or so later for $9b. Depends on your view of throwing it away. Skype and Minecraft are in similar positions... they believe it will help them in other ways other than pure profit. What they have done is gotten rid of Xbox as a traditional hardware console platform and turned into a service that just runs on Windows 10 devices. This in theory could start eliminating much of the financial bleeding over the last 18 years.... Xbox isn't really a console... it's a service.

Nah, ps3 was initially sold at a loss, ps4 wasnt

A lot of that "screwup" was because of FUD from Sony and Sony fanboys. Not saying that everything MS did was right, far from it. But all indications were that Sony had the same DRM plans, there were execs from game companies that have said it. But the Sony fans attacked it, and used it to promote Sony. Then Sony with their video about trading games - a video that if Microsoft were to do we would have people whining and crying about how all Microsoft can do is to attack their competition rather than letting their products stand on their own. Then Sony started claiming that Microsoft was all about TV and Video, all while Sony bragged about how the PS3 had the most watched Netflix and disk time meaning that people were not using the PS3 for games. So yes, Microsoft screwed up some things, but what they were planning was grossly misrepresented (actually lied about) and so they looked worse. I am actually happy for some of what they had planned not happening. I would rather install that nearly 60GB GOW4 from disk than download it to both of my XB1 consoles.

There were a lot of rumors about how the DRM system, especially family sharing was bad for the consumer. But Microsoft didn't ever refute them until after they went back on their DRM plan. Why would that be?

There were no lies, just MS botched launch. If there were lies, it means MS didn't communicate clearly to begin with, or communicate properly to refute those lies. Either way, MS failed to establish a compelling narrative for potential customers.

How do you know the plan hasn't worked out? Do you have a time machine we don't know about?

Just because you want to sell x amount of something....doesn't mean anything. His plan was stupid beyond belief, although he was given his marching orders which was make the division look profitable....which was impossible to accomplish. It worked for a while until investors figured out how the were hiding the losses. Xbox is now just a service that runs on various windows 10 machines. Phil's job us to convert as many xbox store users into Ms store users, the traditional console wars are basically over as xbox is now just a service. Xbox has been a huge mone pit which is why it's being consumed into windows.

How many times can you repeat yourself on here?

Seriously, why do such comments bother you so much? Did I kick your dog or something?

No, it's just I actually had to read the same last few sentences in three different posts. You had a point the first time. Now you are just annoying people with redundancy. People who are actually going actually read and understand your point (me) will read your first comment so we don't need to reread it three times. It makes what you are saying in your first comment seem less important.

So you are annoyed and write to me to tell me not to write.... most of your posts are redundant and really don't add anything.... I don't mind.... its easy to skip your comments. Maybe there is a virtual safe space for you to go to.

I try to be as consistent as possible. =P I am not telling you not to write, I was just asking how many times you were going to repeat yourself with the same comment. We understand you feel that Xbox is a money pit and they are trying to move everyone to Windows 10, there isn't really a need to repeat it three times. As far as my comments adding value to anything, I could give a crap less how you or anyone else feels about them. Skip them if you wish, it doesnt bother me, but as I said, people like me actually read the comments given by others and tend to not skip over them because we don't like what they say.

I would say the fact that Microsoft no longer looks to sales figures as a measure of the Xbox divisions success, but rather Xbox live subscriptions, is proof they gave up on hitting ANY # of sales goals. They literally don't even count that no more because they know they're not gunna get any where close to 200. If any current console is to do it, it's the ps4 cause it's selling like hotcakes and MS knows that.

I thought the One S was now beating the PS4 for what will be the third month in a row?

Ya that's NDP keeping track of month-to-month sales. But what is your point? That they'll sell 200 because they beat the ps4 a few months outta 24??

No my point was you said the PS4 is "selling like hotcakes", wouldn't that now mean the XB1 is selling like hotcakes as well? I could give a crap less about how many they sell or if they ever hit their 200 million goal.

Not necessarily (or perhaps only in NA). NDP only tracks north American sales. So while Xbox one beat the ps4 5-8 months total out of the past nearly 3 years in the US, ps4 slammed x1 the other 24+ months in the US and clobbered it pretty much every month internationally. Remember, MS stopped telling us how the x1 was selling after they SHIPPED about 13M units about a 1.5 years ago, while Sony announced it had SOLD 40M units about 6 months ago. Im sure if the Xbox was truly selling like hot cakes, MS would have given us an update. For reference, EA speculated around the time Sony announced 40M sold, that Xbox was probably around 18-20M sold.

Ah, I didnt realize those were North American numbers only.

Say what you will about Mattrick, but his vision for Xbox One was far more exciting than what it has currently been turned in to.

Really? last gen I spent most of my gaming time on the XBOX 360, I thought the purchase of an XBOX One would be a no brainer yet me and all of my gaming friends opted for the PS4 after the horrendos E3 reveal. Mattrick came across really poorly, like he didnt understand the XBOX brand was about gamng front and centre and that the video and cable TV connectivity was quite a way down the list of features for the majority of buyers. Sony's focus on gaming is why they are where they are now with a big lead in sales. I ended up buying an XBOX One quite some time after launch to play some of the exclusives and my faith in the brand has improved since Phil Spencer took over. The future now looks good for Microsoft as the platforms converge and leverage the potential of Windows 10 but its taken a massive amount of effort. In my opinion Mattrick took XBOX users for granted and thought he could do anything he liked with the brand and I think the target of 200 million consoles shows that but the sales figures and the near self destruct of the brand has shown he was wrong.

Yes, really. The original vision was exciting, novel, unique, and innovative. The current vision is essentially an underpowered PS4. Boring. They took the few distinguishing features and canned them. It's no surprise that the Xbox One has fallen further and further behind the PS4 in sales every year since launch.

I wasn't excited at all about the stupid cable pass through (except picture in picture or snapped apps) as I would still need a cable box and I couldn't DVR what I was watching. I thought the whole reveal show was some of the most retarded sh*t that I had ever seen and actually wondered where the games were. I felt so 'blah' about Xbox one that I stuck to my 360 and only very recently picked up a XB1.

To me that further underlines the disconnect between the XBOX project leaders and their customers. I've not met or spoken to a single person on or offline who plays games on their XBOX One on one half of the screen while watching TV on the other half. If I'm playing a game then I'm in the game I don't need any distractions. It seems they used raw data on what people did with their 360's but didn't explore what that data actually meant or how content was consumed in any kind of depth outside of the raw numbers. The DRM model was very poorly communicated, they should have known it would be a hot potato for many. I think it should have waited another generation. I don't trade in and this gen I went completely digital on XB1 and PS4 and I think a lot more people would have done the same next gen, half gen, whatever you want to call the Scorpio.

Yeah, I was probably part of the problem. I used my 360 all the time after apps came. The problem with the numbers is people were probably in my situation. Smart TVs weren't available or too expensive and hooking to a pc was a pain. Fire sticks didn't exist yet. So watching Netflix meant the Xbox. So when I wasn't alone gaming, my wife and I were watching Netflix or Youtube on the Xbox, probably way more than TV. After I got a smart TV and a laptop/tablet with HDMI, 360 usage went to zero when I wasn't gaming on it, and now the same goes for the One. I was kind of excited about watching a football game and have my fantasy app pop stats on the side, but ESPN didn't happen so it didn't matter. I actually attempted to hook up the pass through even though I wasn't planning on using it. Then I realized I didn't have a Kinect to control the cable box, so I said screw it.

"I've not met or spoken to a single person on or offline who plays games on their XBOX One on one half of the screen while watching TV on the other half." I do this all the time and I know many others who do too. Also, you don't seem to understand what the world "half" means. Snap mode is not half of the screen.

I don't think glorified demo "family sharing" was a good idea.

They stopped telling us at around 13 million units SHIPPED a year and half ago or so and no longer look to console sales figures as a measure of success (they now look at live subscriptions). For reference, the Ps4 hit 40m SOLD almost 6 months ago...

The PS4, for as well as it's currently selling, will still likely fall far short of 200 million. Even the "wildly popular" Xbox 360 only sold slightly over 80 million. The idea of the Xbox One selling 200 million is borderline laughable. The only way that works is if MS changes their counting system to what they're currently doing with Windows. As in, from this point on, every Xbox sold is counted as a "Xbox One" regardless of model. So every original XB1, Slim, Scorpio, and whatever models come after the Scorpio. If MS is just keeping a running tally then they might hit 200 million over the next decade.

Having a goal is always good, at least you have something you are trying to achieve. He may not have reached 200m but at least he dreamt big, which is more than can be said for the phone division.

And I wanted to wind the 200 million Powerball. See how that worked out.

Lofty goal... How exactly did they expect to pull it off by 1) designing it to look like a 1980's XXL VCR 2) pricing it at $500 initially 3) originally intending for games to have an online-requirement 4) mass confusion regarding the ability to play used games pre-launch. I like MS and their products... They usually get it right eventually but man do they ever have a hard time launching products

What was wrong about the 360's launch?

Zune, Windows 8, Vista, Windows Phone... No, not every product has had launch issues but SEVERAL have

Yep, that is correct. I was simply pointing out the one time they might have done it correctly. You forgot almost every other Windows launch in that list. Especially 95/98. =P

"What was wrong about the 360's launch?" RROD

That wasn't a launch issue though (Well, an issue on how MS handled the launch anyway)... that came 6 months to a year in. I don't think that type of thing can be totally expected or prevented (well prevented now in the XB1 because it will auto shut down) by normal quality control processes.

Every time I think of Matrick and the horrible Xbox One launch, I can't help imagining him like a cheesy coked-up exec from an 80s movie. This just reinforces that. I can just picture him snorting a line and then exclaiming "we're going to sell 200 million units!" Posted via the Windows Central App for Android

I liken the E3 pre-launch of the Xbox One and PS4 to Monday's presidential debate. One candidate was cool and calculative or what they were doing while the other stumbled and seemed confused and unable to communicate about what they were trying to represent themselves. It seemed that some of the people that were trying to explain the Xbox One we're uncertain of what it would do and wouldn't be able to do. And Dan Mattrick"a nonchalant way of saying if you don't like it, then just stick with the Xbox 360 really turned a lot of people off. He was the Donald Trump of the gaming industry Posted via the Windows Central App for Android

More like he was the eyes rolling in the back of head near collapse Clinton.

Who totally dominated him.......... Just imagine what she would have done to him if she wasn't near "collapse" ;) Posted via the Windows Central App for Android

If you say so.... I don't vote and I had it on mute. If she wasn't half dead I would imagine.... she probably would have just gotten in additional nonsense. "if you vote for me all of your wildest dreams will come true" -pedro. I was laughing.just watching on mute, I'll give the old hag credit....she woobled but didn't fall down. Victory!!! She needs to send me whatever drug she was on.

You don't vote, but watched the debate on mute. WTF? Seriously. Also, half dead? What are you talking about exactly? Oh man, she stumbled while she had pnemonia. Hell, I get light headed and weak-kneed when I have a fever sometimes and I'm over 40 years younger.

We got rid of cable for obvious reasons. My significant other watch DWTS, debate came on... muted it. It was on, I wasn't listening to that nonsense. BTW she didn't get light headed, she passed out... but not my concern really. I can tell you I didn't know if she was going to pass out or turn into shark with her eyes rolling in the back of head first. My speculation someone dresses her in those bag clothes to hide her diaper, but I don't know that as fact... I can say I have seen someone look like she did... and they were on some serious drugs.

Judging by your logic/reasoning and the way that you talk about people, you would make the perfect Donald Trump supporter. Posted via the Windows Central App for Android

Judging by your logic/reasoning and the way that you talk about peope... you appear to think you are a snowflake. You're not. I think you are upset, as the Truth usually hurts more than lies. I for one enjoy your entertainment, carry on.

Wow........ The more you carry on, the more ignorant you sound. Just like Trump...... I think the eyerolls that you were referring to was because she was so shocked at The gibberish that was coming from his mouth and how easy it was to deal with him. Awww.... You're upset because someone's talking that makes more sense than you. Psst.....you're the one that commented to my post. You must be the one that got offended. The truth is your precious mentor Trump got spanked. Smooches Posted via the Windows Central App for Android

Remedy you sound butt hurt, Truth hurts and its burning you. I have no mentors, sorry snowflake want a be. I find it funny tha one who is voting for either one of them is claiming a moral high ground. (Hahahaha) Whatever makes you feel better, either way you are not a special snowflake... get back in line with the rest of the cattle.

What about old leather face? I've never seen someone need so much water...and didn't he critisize Rubio for drinking water? And he interrupted her 51 times to her 17. He's a fool

Umm Donald is definitely the "vote for me and all your dreams will come true. We will be great again". We will build a wall he says....we will deport all illegals he says..not knowing the country would fall into economic depressions due to how many illegals there are, or how much the wall would actually cost (estimates are at 16B) which can still be circumvented with a latter or tunnel. He literally just says things people wanna hear and you idiots eat it up without asking "how?". Y'all are sheeple

Yep. Give us a direction and we will blindly follow the herd to the slaughter house. Pathetic.

Avatar, voting for either one of them is equivalent of voting who you want to be slaughtered by... you're cattle... cattle get slaughtered... enjoy your stay in the slaughter house. Yes, all the cattle are pathetic. Good luck and all.

Yes, you are correct. The unfortunate part is that no matter how you vote. you may still not get (or even have an effect on getting) the slaughteror of your choice.The cattle actually think that they make a difference. That is really what is pathetic.

Cattle are those who do nothing but wait around to get slaughtered. That's you since you don't vote. You'll just welcome whatever fate is given to you like a true head of cattle. Ironic you call liken people to cattle when you're the one literally acting like cattle.

Yeah, you have a point. I guess the sheep comment would be better to call out the people that blindly follow their leaders and vote for them no matter what. Thats more of what I was trying to get at with my first comment. I guess I will continue to be a part of the cattle and be herded into my corner. Hopefully I will be blinded when the slaughter comes... Ignorance is bliss!

KillaRizzay, get back in like with the rest of the cattle and think either one of them is going to change anything to your liking... keep dreaming. Good luck with that and all.... funny watching the cattle thinking they are special snowflakes... gets me laughing every time.

"get back in like with the rest"? You're grammar is definitely that of a Trump supporter as is your apparant lack of knowledge on economics or politics. Ever thought of running for President?? Bro, I will debate you any day on Trump and will school your low IQ having ass. I ****** dare you

Why would I want to debate you over Donald Duck or Diapers Shark-Eyes Hiltary? I am very confused, I don't vote for obvious reasons. You are so smart you have to convince me of it, great marketing. :) I really don't care, if you vote for crap in my pants or loud mouth. I know you think you are a special snowflake, you're not, nobody really cares either. Have a wonderful day, snowflake wanna be. :) Nothing like someone going by KillaRizzay telling you how smart he is to make your day. Thank you for the priceless moment.

Oh ok so let me get this straight... you just like to bring up and speak on issues you're not educated in (this whole discussion started with you bringing up presidential candidates), but then don't want to debate said issues when called out by someone who knows what they're talking about because you 'don't care' and it doesn't matter?? Holy ****, Donald, is that you???? You sir, should just stop talking altogether because you have nothing intelligent to say

I didn't bring up any candidate, Remedy did, spoken for Truth. I never brought up any real issue, other than to say Hiltary is a shark-eyed collapse dried up bag. That is more of an observation. My speculation that she wears diapers under the North Korean outfits is just that, speculation... I don't see that as a real issue. Not sure who or what you are speaking of. Either way, not voting for either one of your clowns, of course you are free to get back in line with the other cattle... you are not a special snowflake, I know you think you are. If you want to take care of someone's adult diaper.... don't let me get in your way.

The most strange issue to me still even after all tis time, is that most of the time (in the UK at least), the digital version of a game is more expensive than the physical version. This seems so weird to me, surely they are saving a lot of money on the digital versions by not having to produce any packaging or distribute the product. Are we supposedly paying more because it's apparently more convenient? Also from a consumer point of view, you can't sell on a digital copy, so it has even less value. Also, while I'm having a rant, what is actually on the Halo 5 disc? I think not a lot, as when you install it there is a 45GB update for it!!! 45GB!!!

THIS is why I always buy physical copy if there's a choice between digital and physical. I want something tangible in my hands for my money, that can trade, resell or give to one of my nephews when/if I want

I brought this up in the ReCore making a case for XBLA again article comments. Makes no sense, especially when the price STAYS high.

Matrick derailed the XBOX brand and its taken Phill a couple of years to get it back on track. The original buys at launch would be die hard gamers' you can focus on the TV stuff later that was a flawed strategy. Also the DRM stuff was going to be mandatory, if anything grind gears its DRM should have never been announced it was a stupid idea. Think of the little kid who buys games and trades in his old ones to get a new one that was screwing people over. What its becoming with play anywhere is the right strategy. 70% of my friends now own ps4. Scorpios looking good now!

Absolutely. Making TV the focus of the initial announcement because Xbox 360 users spent more time watching video than playing games missed the point. It would be like Porsche deciding that since their customers spent more time commuting and running errands than racing their cars at the track, they should launch a new 911 by focusing on how comfortable the seats are, how much headroom and cargo space it has (and check out those cupholders!) All of that may be things customers will ultimately appreciate, but it's not the primary reason they'd buy it. The whole DRM/always online situation was even crazier IMO. Before the Xbox One was even announced, there was that ****storm over Adam Orth's "deal with it" tweet about always online consoles. How could Mattrick and team been so delusional to either not have changed plans then or at least been ready with a better story to try to sell the idea at E3?

I forgot what the deal was with the always online requirement... Was that to make the games work? I usually wouldn't have a problem with that because I can't actually stand when I am offline, but what happens when you lose internet or don't have it at another location? That's bad enough with digital on another console. I couldn't imagine it for everything.

Yeah, as I remember it was structured as a once per 24 hour check in to make sure there weren't too many simultaneous copies being used given that all games were going to be treated effectively as digital downloads, and they were talking about library sharing features. And that was the thing. They were introducing a system with all sorts of new restrictions on gamers that they had to know would be controversial. And rather than being prepared to answer obvious gamer questions like "how exactly is this going to work?" and "what's in it for me/how does this benefit me?", they just had vague, incomplete, or even tone deaf responses. (Like Mattrick saying the 360 was their answer for someone who didn't have good internet, which again was especially ridiculous after seeing the outcry from Adam Orth's similar comment.) Posted via the Windows Central App for Android

Wow, yeah that sounds just as bad as what i was thinking.

Yeah, man. Gamers first. After that, head to the next target market.

Hmm 200 million Probably should have made it better at uh I dont know how about, PLAYING GAMES!!! Xbox One should have ditched Kinect, not have been underpowered, and actually stuck to what made the Xbox 360 successful which was playing games better than its competitor.

Gotta love MS, Over exaggerate under perform. Nothing like the 1 billion devices for w10 either. ha ha ha...same ole song and dance from the yahoos at MS!

And yet any other coomputing platform would love to have that many devices running its OS, and no, phones aren't real computers so don't try to throw lagdroid and iPhones in there.

Ok don't count continuum as a real computer then. It's just a phone running a gimped rt os

Don Mattrick was more harmful to the Xbox brand than the Red Rings of Death.

Mattrick was a buffoon, asleep at the wheel, and the damage that he and his cronies did to Xbox is still being repaired.

I know how they can hit 200 million units. Microsoft needs to use it's pull in Washington to allow us to buy our own Cable Boxes as we can with Cable modems. I can get rid of the $10 per month 'rental fee' and put it toward the purchase of an XBOX for each TV. Cable compaines have alot of freaking money to throw at Washington but if you work with Apple and Google to get the XBOX, Apple TV and Chromecast as valid cable boxes, then you will ALL see an uptick in the purchase of those products. Just an FYI, I think there are studies done on Cable and Sattelite boxes showing they consume almost as much power as a fridge! It's time to dump these things....

And it was Mattrick's plan that created the conflict of interest that forced the company to sell Mediaroom (ATT Uverse), and remove Media Center from Windows.

Microsoft made a balls of unveiling the Xbox One to the world, I don't think any gamer out there would deny that, always online, DRM and taking away the ability to trade your games was madness, the kinnect and price tag also didn't do it any favours when it finally came out, since Phil Spencer has taken over things have never looked better, yes Sony is winning the sales war but Microsoft's focus is now firmly on making it the best GAMES console it can be, if they apply the same focus with the Scorpio I think it might be something very special indeed

Don Mattrick is a massive tool. Posted via the Windows Central App for Android
Windows Central Newsletter
Thank you for signing up to Windows Central. You will receive a verification email shortly.
There was a problem. Please refresh the page and try again.