Microsoft's Your Phone app will soon let you change your phone's settings
The Your Phone app will soon have a new feature that lets you keep your smartphone in your pocket.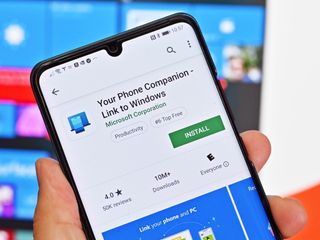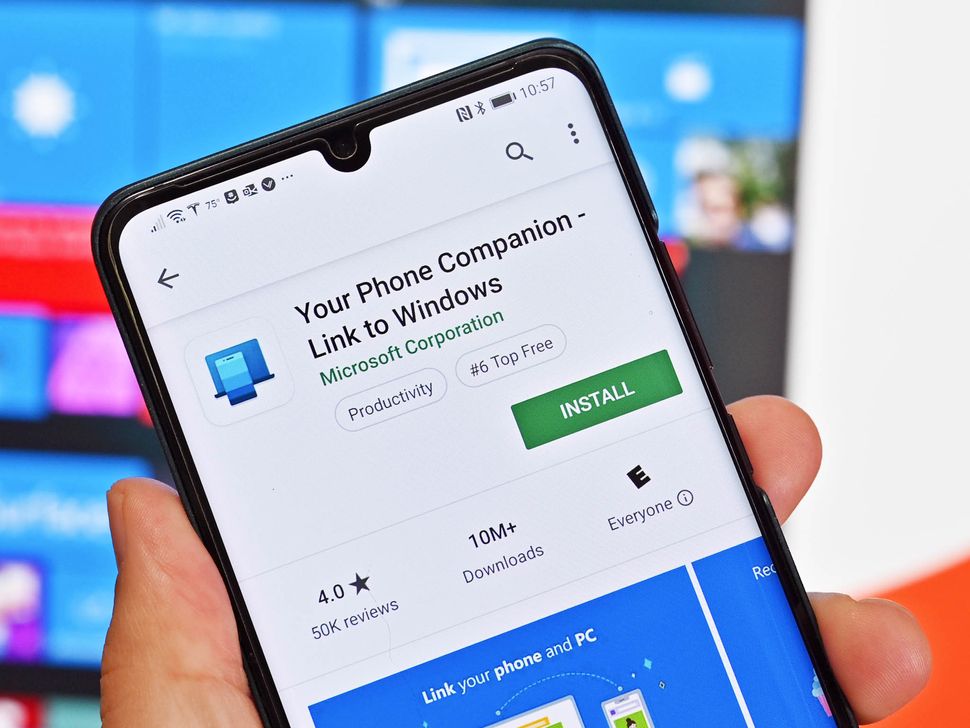 (Image credit: Windows Central)
What you need to know
Microsoft's Your Phone app will soon let you control your smartphone's settings from your PC.
You'll be able to control the Wi-Fi, Bluetooth, Do Not Disturb, and other settings through the app.
The feature rolls out with v1.21012.195.0 of Your Phone on Windows 10.
Microsoft's Your Phone app allows you to connect your smartphone and your Windows 10 PC in several ways. You can use the app to send text messages from your PC, look at images from your phone on your computer, and keep track of your phone's notifications from your PC. In an upcoming update for Your Phone on Windows 10, you'll be able to control some of your smartphone's settings from your PC.
According to a report by Aggiornamenti Lumia, v1.21012.195.0 of the Your Phone app will add more options for controlling your smartphone. Following the update to that version, you'll be able to change your smartphone's settings for Bluetooth, Do Not Disturb, and some other settings from your PC.
The Your Phone app has steadily gained features since its launch. Generally, the app allows you to keep your smartphone in your pocket or on your desk. With the added option to control smartphone settings from your PC, it should be even easier to keep your phone out of your hand and to get more done from your PC.
The update with v1.21012.195.0 doesn't appear to be rolling out yet, so it might be some time before you see these new features.
Windows Central Newsletter
Get the best of Windows Central in your inbox, every day!
News Writer and apps editor
Sean Endicott brings nearly a decade of experience covering Microsoft and Windows news to Windows Central. He joined our team in 2017 as an app reviewer and now heads up our day-to-day news coverage. If you have a news tip or an app to review, hit him up at sean.endicott@futurenet.com (opens in new tab).
Samsung only features again?

Certainly seems that way. Hopefully, they will put as much love into this app for the own Duo.

Nope, not samsung only. I just got this feature with Mi a1.

App should be called Your Android Phone. On iPhone this app is a joke. Open Edge page on desktop is the only function. Microsoft should better kill this project.

That's on iPhone and not Microsoft. Maybe Apple should up their game. Don't get me wrong I think Microsoft is taking far too long at getting this to work on Android so some of the blame is likely on them, but Apple has to allow certain functions for MS to provide them in the My Phone app

On the flip side of the argument, It's nice that Android provides the opportunity for anyone to control your phone remotely, willy-nilly. I don't consider iOS as much a Walled Garden as a Gated Community. Flame away, but there are two sides to the story. You do you. ;)

"there are two sides to the story". Yeah, there's the actual side and then there's the made up side. No one is controlling your phone remotely with the Your Phone app because it has to be explicitly set up to work with any particular PC and you are also notified on the phone when you're connected. We'll do us and you keep making stuff up to justify the limitations Apple impose. Don't get me wrong, you're entitled to like those limitations if you want but if you actually do like them then there's no need for you to make up stories to justify them. That you felt the need to make up stories suggests that you actually don't like the limitations but are trying to convince yourself that you do. Regardless, the OP was complaining about Microsoft not adding features to Your Phone on iOS when it is not Microsoft's fault. For good or ill, it is Apple imposing those limitations, not Microsoft, so whether you're genuinely happy with the situation or not, it's Apple's doing and the OP should be aware of that.

You can't blame MS for the limitations Apple put in their hardware/software

Choose to live in a walled garden, accept the consequences that come with it.

Also the bezels are so huge. What a joke! M1 kills this.

Specifically the ability to switch BT on or off without opening the phone screen or the phone itself was one of the things I wished for. Now it's coming true - great!

With so many features exclusive to a brand that I do not want to buy, this app is useless to me.

It's really only the screen-mirroring that is exclusive to Samsung. These new features are available to everyone. Feels good to whinge though, doesn't it?

And copy/paste too, it seems. That's two exclusive features and everything else is generally available. Does that really qualify as "so many" and make the app useless?

Wish I had the opportunity to use this. I would love to switch from iPhone to Android, but can't because there are no Dual SIM Android phones available in the US. I wish Samsung wouldn't restrict their phones so much by disabling eSIM in the US.

"there are no Dual SIM Android phones available in the US". Really? None at all? That seems bizarre. Are you absolutely sure, as a lot of phones provide a second SIM slot that doubles as a microSD slot. Obviously that means that you can't use expandable storage but that's presumably not an issue if you're using an iPhone. I just did a search and found this: https://www.androidauthority.com/best-dual-sim-android-phones-529470/ Are you sure that none of them have dual SIM variants available around you?

I'm seeing toggles for Do Not Disturb, Bluetooth, Sound and Audio Player. The first three work as expected but not sure about the last one. I only use DI.FM on my phone and it seems to have no affect on, and be unaffected by, that. DI.FM does appear in Your Phone with music player controls though, which makes me think that maybe that toggle isn't working properly yet. Then again, maybe it's just for certain phones. I also notice that WiFi and Mobile Data indicators that appeared some time in the recent past appear to be working as expected now too. The Battery also has a charging indicator on it now too. I haven't noticed that before but it may have escaped my notice.

It looks like that Audio Player toggle hadn't been fully implemented when I wrote the comment above. It now appears to be linked directly to the toggle under 'Settings > Personalisation > Audio player > Show audio currently playing from my Android device' and either shows or hides the music player controls at the bottom-left of the app. I always play audio from my computer so that's not so much use to me but I can see how it would be useful to many in an environment where they cannot load their own music onto their PC.