Mirror's Edge Catalyst delayed two weeks to June 7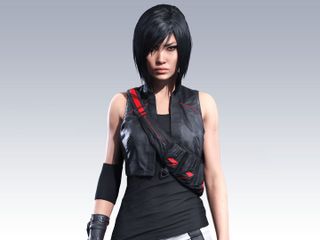 Mirror's Edge Catalyst, the first-person running game from EA and DICE, has seen its release delayed. Originally set for a May 24 release in North America and May 26 in Europe, the game will now debut on PC, Xbox One, and PlayStation 4 on June 7 in North America, and June 9 in Europe.
In a blog post, design director Erik Odeldahl said that the two-week delay would help DICE refine the new Social Play features.
The closed beta is still going forward as planned, and is set to begin on Friday, April 22.
Windows Central Newsletter
Get the best of Windows Central in in your inbox, every day!
Excellent... adds a bit of breathing room between it, Doom, and Uncharted 4.

better to be delayed than suffer another buyer's remorse

I'm just upset that my CPU doesn't met the minimum requirements of four logical cores. But I've the got recommended 16gb of ram! - Sent From Mars

Kinda like how having ten cashiers at a shop means little if you only have two members of staff to use them. :P

16gb suggested ram ? OMG, what is this Crysys ? I just rebuitl my gaming PC, I have 6 cores and 32gb of DDR4 OC memory, I should be fine but, might just grab it on the Xbox depending on how the beta is...

Going up against Overwatch probably wasn't a good idea either. I'm happy it's been pushed back, more breathing room between games

Gutted about the delay. Here's hoping I get into the beta at least!

Yeah, I know what its like to be highly anticipating this game... But we have already been waiting so long for a sequel, what's an extra two weeks to make it a better experience?

Aww yeah! Got my beta code this morning! Can't wait to play this weekend!!

Me too !!! Played the first one and the PSP verson.... looking forward to check this one out
Windows Central Newsletter
Thank you for signing up to Windows Central. You will receive a verification email shortly.
There was a problem. Please refresh the page and try again.