Microsoft reportedly makes more moves as part of reorganization effort
Weeks after announcing its latest reorganization effort, it looks like Microsoft is continuing to make some smaller internal shifts.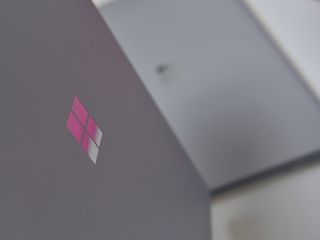 (Image credit: Windows Central)
Microsoft last month announced a major reorganization effort that saw a shakeup in its team structure, along with the departure of long-time Windows chief Terry Myerson. According to a new report, however, Microsoft isn't quite done making some moves.
As part of the reorganization, Microsoft Corporate Vice President Joe Belfiore was made the leader of the Windows client experiences team under the purview of Rajesh Jha, who leads the Experiences & Devices engineering group. This week, ZDNet's Mary Jo Foley reports, other groups related to education, OneNote, and To-Do came under Belfiore's wing. From ZDNet:
The move could signal a continued strategy by Microsoft to improve interoperability between Windows and the company's mobile apps with features like Continue on PC.
Additionally, Foley reports that the consumer Skype team has been moved under Outlook.
Overall, the reorganization announced last month was a signal that Microsoft is repositioning itself to focus on the cloud, AI, and edge computing going forward. That effort involved some major moves, and its possible we could continue to see smaller shifts like this trickle out over the coming weeks or months.
What Microsoft's recent reorganization means for Windows (and you)
Windows Central Newsletter
Get the best of Windows Central in your inbox, every day!
Dan Thorp-Lancaster is the former Editor-in-Chief of Windows Central. He began working with Windows Central, Android Central, and iMore as a news writer in 2014 and is obsessed with tech of all sorts. You can follow Dan on Twitter @DthorpL and Instagram @heyitsdtl.
Belfiore is a famous iPhone lover. He used it even when he was head of WP department. Poor Microsoft... Only traitors remained.

You'd surely want your head of mobile to use all platforms, wouldn't you? I'd insist upon my mobile team using all other platforms, only then would they know what to improve.

I agree and believe it's a good practice to know how other platforms are. In addition, though, I don't think you should force anyone to use a particular platform. Some argue that iOS is the best mobile experience and ecosystem to be in, but I personally don't like the design and how the OS works so I don't use it. It's not about "loyalty," it's about what you prefer or like to use. Microsoft can make the "best" smartphone OS but it doesn't mean everyone is going to convert to it, sometimes simply due to people's personal preferences.

I have to agree. I'm okay with occasionally using another OS as a means of seeing how you can improve your own. But if you're not actively using the product you are developing as your main workhorse, go-to, device that speaks volume as to your commitment, and you undermine your own incentive in improving that device.

He used an iPhone while he was on his sabbatical, at which point he was probably perfectly aware that Windows Phone was done. This non-issue is way overblown.

Can't blame him, iPhone was and is the better phone.

Specs and apps yes. OS definitely no.

Windows phones never reached parity with Android or iOS. It was never even close. The only thing they had going for them was the smooth operation of WP7 and WP8 (W10M was a train wreck). They suffered in every other area.

Spoken like a true fanboy.

How to switch AP in (finger swipe up) quick setting? You cannot.
How to jump between 2 apps? appA → appB → A → B? double tap task button? oh... no task button.
iOS is inefficient and requires more steps to complete a simple task than its competitors. Same thing with Mac vs Windows. HW ok, OS def no...

Hopefully Outlook leadership will beat some sense into the Skype programming and development teams.

While we're at it, can we send them elsewhere to beat some sense into the rest of the organization?

I expect it to eventually come under the Outlook name.

To-do? That app still doesn't have a live tile which is imo the ideal app to show the purpose of live tiles. Microsoft is seriously a joke.

Live Tiles are likely being deprecated. I bet they will not be included in Windows Core.

todo... what do you wanna show or how do you show a "list" in a small rectangle?
I use todo, but don't think I'll need its live tile...

I want to see what to do without opening the app. Jeez... So hard?

They have required a push in education for a long while. Google caught them napping.

Skype moving is such a good thing. Maybe now it'll feel like an actual MS product instead of some artifact of 90's code.

Joe Belfiore is like winning!

You know I have to say Continue on PC is perhaps my least favorite feature of Windows. It's turned my poor Action Center into a litter box with hundreds of useless notifications that I just end up hitting Clear All on. I had high hopes that Timeline (with 1803) would fix this disaster, but so far the ridiculous Notifications just keep pouring in! As for Belfiore... ugh... just look at the man. Sorry, but he just doesn't scream inspiration, confidence, leadership. I think we'd be way better off if Nadella offered Dan Rubino and Lisa Gade a million a year to co-lead Windows and Windows mobile efforts. People who actually care about Windows!

You should read Belfiore Curriculum Vitae in order to better understand his accomplishment; unless you based your opinions solely on people look.

As for his CV... Windows Media Center, Zune, the Metro design language, Continue on PC, none of that is exactly screaming head of Windows (the interface into everything MS) to me. As for appearance, and comportment, it matters. You don't necessarily have to be the best looking guy on the team, but you should care enough about yourself to dress, groom, and act the part. Even the consummate gamer Phil Spencer doesn't look and act like a 50 year old teenager. I hope I'm pleasantly surprised by the guy, as he's what we're stuck with right now. But I still think MS would do better without Belfiore up on stage at Build explaining the "roadmap" for Windows to the world. Now should he get up on stage (with Panos Panay) on May 7th sporting a halfway mature haircut, a non-tee-shirt, and actually release the Surface One/Surface Edge (Andromeda) to the world and, without a smirk on his face, commence to commit to us all that MS is NOT abandoning Windows, but is committed to making it an "intelligent edge" best-in-class OS of the future, and clearly outlay their plans for re-doubling efforts on UWP, Cortana, the MS Store, HoloLens, To-Do, Skype, etc. etc. then I'll happily take back my express doubts in the guy.

With the Skype move under outlook, I sure hope we finally get some consistency and a return of proper granular presence controls for mobile apps and the uwp apps.

Why don't they just released the version of Skype from before Microsoft bought it, that worked flawlessly. Now Skype is just a mess.

Hope this all pays off 🙏🏼

Where does "Teams" fit in?

More layoffs maybe? To push the stock value higher..