Motorola Ditches Qualcomm, Cuts R&D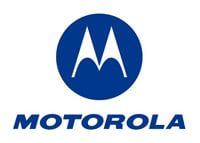 It looks like Motorola is joining the crowd - the crowd (including Verizon) that's running away from Qualcomm like Howard Hughes at a leper colony.
Moto is switching to Texas Instruments for their cell radios, primarily because of "business reasons." I'd bet dollars to donuts that one of those "business reasons" is that Qualcomm is looking like they're never going to get out of this patent fight hole (opens in new tab) they've dug themselves into.
Read: Barron's via phone scoop (opens in new tab)
In other Motorola news, mocoNews is reporting that Moto is cutting their R&D budget by 15% to help with profitability. I like profit as much as the next guy, but given the reception Motorola technology has been getting lately, cutting R&D sounds a bit penny wise and pound stupid.
Windows Central Newsletter
Get the best of Windows Central in your inbox, every day!