New data shows Microsoft doubling its smartphone market share in the UK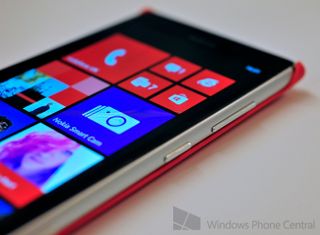 We recently covered Microsoft making headway in the US, but the company is also growing in the UK as well as the rest of Europe. Sales figures reported by Kantar Worldpanel reveals that the platform has effectively doubled its market share from 4 percent to 8.4 percent in the UK. Android remains in the dominant position, occupying 56.9 percent of the market.
It's also interesting to note that BlackBerry's market share has plummeted by almost 60 percent, even with the launch of its latest OS and hardware. Domonic Sunnebo, global consumer insight director at Kantar, had the following to comment on the new data:
There's no doubt that Nokia is behind the majority of Windows Phone growth in the UK. The manufacturer has poured countless resources into marketing and promotion of its Lumia family of Windows Phones. The Lumia 925 was revealed in London last month, which will be available later this year to provide yet more choice for consumers.
Source: Mobile-ent; thanks, David, for the heads up!
Rich Edmonds is Senior Editor of PC hardware at Windows Central, covering everything related to PC components and NAS. He's been involved in technology for more than a decade and knows a thing or two about the magic inside a PC chassis. You can follow him over on Twitter at @RichEdmonds.
I for one am happy to be part of that stat. Loving my Red 920

Same here. This red tangy 920 is almost eatable but i won't. :P

I see lots of people carrying Lumia phones around the city central and camden which is nice...

Mine is black but using red case, love it

Mine is yellow with a yellow case

Mine is red with a hard impact resistant transparent casemate case so the wholesome goodness of red shines through.

Mine yellow with a soft grey cover.

That combo sounds nice. I wanted the black superman case. The thought of red/black/red combo sounds immense.

I am using the black one and my wife the red one.

Black 920 with cyan case :P and part of those stats.. Happy days

And you guys have BBC's iPlayer!!!! Send iPlayer's love to the U.S.!!!

Another UK owner here. Sadly i still haven't seen anyone else with one. But then again im on the edges of brum, not cool Camden lol. Its good its taking off in places like Camden tho, that's where people take their lead from. Not from brum haha

I'm in Dudley just outside brum and I've got one... Don't know anyone else with one though...

Dudley? From Harry Potter? Lol

Yes , England is a real place, its not just in a children's book.

I love how towns and cities in England sound like sci-fi locations. Makes me want to visit and take a look!

I'm in Staffordshire and I've seen quite a few around. Not just my friends who have all jumped ship from iPhones. Hell, even the missus has 'borrowed' my white Lumia 900. Her iPhone is gathering dust. She loves the Lumia now...I'm Sticking with my Ativ S until the 925 appears :D

Amazing news seeing Windows Phone finally making headway.

Yeah, 8.6% isn't actually bad. I wonder if Kantar Worldpanel is accurate.

I'm loving my white Lumia! Love the news!

This is totally true, my best mate has one, I have one, my gf has one, my mum has one. Ive not really told people about them, they are just good deals for them here.

Very good indeed. Glad to hear WP is gaining traction

I love this news, yesterday one of my friends bought an Ativ S, he is so happy that he get rid of his laggy Androidphone, and i also saw another friend that bought the Huawei Ascend W1, he is also extremely happy he told me. My day could not get better, especcially with the fact that Windows Phone is growing faster than Android!

Love my Cyan Lumia 920.

Greetzz.

App Developers ... don't just sleep! this is a great opportunity for you guys. Write apps for Windows Phone!

I'm going to start developing for Windows Phone and Windows Phone exclusively, not sure what yet though but this is great news for me.

Can i make a suggestion? I don't think Microsoft will allow this or maybe you have to take permission. How about an app where you can set the phone to auto answer an incoming call when on Bluetooth in a certain amount of seconds as an option?

I doubt the API would allow that. There's still a lot of restrictions :(

Glad to have you as a new developer. My request is to write an app that allows direct USB sync with Outlook for Calendar, Contacts, ToDo list. This was one of the best features from Windows Mobile but because of MS forcing the cloud issue, it was left out of the WP8 platform.

Just a suggestion.

It is sad that in 2.5 years Microsoft has not brought back this feature. Product Manager should be admonished.

What about an app that will give us an easy way to turn on and off Wi-Fi, Bluetooth, 3G/4G and also NFC? I know many apps are similar to this but none of them have the NFC option? I wonder if it is an API restriction too...

Over 5% here in oz :D. Tho if more and more people start using WP, I'll miss the uniqueness of owning one, ah wells lol

But you are missing the whole point of it. Even if everyone owns a Windows phone ( not possible but no harm in dreaming:P) each one will be catered to his/her own taste so it will look different from your phone.

Remember, no WP is the same as any other. You make it how you want it because a WP is all about you. Go head and compare. My red L920 won't look like someone elses. Theirs maybe all about news, mine social. This is what makes WP unique. Look at the iPhone. If you have one, it looks just like everyone elses. Same with Android.

My android phone doesn't look like everyone else's and thanks to the crazy amount of customization options you have I can make it look like a wp8 or all my icons can be changed to something funny or game centric. Just look at uccw on YouTube is you want to see what real differentiation looks like.

I prefer my phone stock and ready to use right out of the box. Frankly the "majority" of consumers who buy Android probably prefer stock as well, and every GS4 or One looks just like any other GS4 or One, and ultimately looks just like an iPhone, and ultimately, every iPhone looks just like the next persons iPhone.

The thing about Android is, as much as I like it and WP, Android SUCKS for the average person. It's alot better for propellerheads. Plus, Android's UI fluidity is pitiful.

I don't mind Android. There are beautiful devices out there. Its overwrought UI just turns me off though. Example, If I wanted to delete an app on WP, I swipe to the left, scroll to the app, hold and delete. Easy as pie! Android, you count the steps. Also what Oddom Kbal said about customization, his way destroys all warranties and the phones integrity. Why would I want to do that to my 500-600$ phone?

I think that the ability to do so it what makes it unique and gives everyone the option to make it there's in a million ways..but your right most people will leave it stock *sigh* on a lighter note I'm ok with that on the HTC one lol

I ask oddom, do you see people hack iPhone make it look like this like that so as to be unique. No! That's not what iPhone or WP is all about. The user experience is right out of the box. Though no iPhone is unique, lolz. But hey if propeller heads like messing around with their 500-600$ just to be different, that's awesome.

Well I understand that but they have made it easier with jelly bean to delete apps but just going to the app drawer and dragging it to the top there the uninstall option is then all is well. They have made steps to simplify things and I know it's not for everyone but I believe the customizationoptions available truly help make android feel like yours. But it isn't quite as fluid sadly but the HTC one doesnt seem to lag much for me honestly. Things will get better in time I can only assume.

I guess we all have different taste buds.

Smart Brits! If now only some more people in fruit infested Switzerland could see the light ...

Let Roger Federer advertise the phone!

Yeah, if only...but wait, I see more and more people switching!

The only OS that u can make your home screen into a comic book

I reckon it will be on 10% once the 925 has been out for a few weeks. Most peoples complaints about the 920 is the size and weight. Well now they have no excuse. ;)

I've held mine for so long, it feels just right and normal.

Mine too. It just feels "reassuringly sturdy" to me, not like something you could snap in two by merely breathing on it too vigorously.

Try to say "reassurringly sturdy" twice in a row very fast :p

Try saying that to a pretty lady in a bar. "It just feels reassuringly sturdy, not something you could snap in two by breathing on it too vigorously" :P

Agreed - I took out my old Focus S the other day, and in comparison to my 920 it felt like a nasty, flimsy kid's toy. Love the solid heft of my 920, it exudes quality.

Its solid like a rock I tell ya! Honestly I just can't keep my hand off if it. One thing though its pretty slippery, that smoothness. So I bought myself some protection, the yellow Nokia one. Plain beautiful!

Yellow protection? hmmmmmm! :-P

In my opinion its very important to get over the 10% to reach proper attention. This is getting close! One figured numbers simply doesn't look like anything in statistics. Great news!

It's good to see results globably; every region has different challenges and it appears that MS / Nokia has a game plan to attack each.

Love my Lumia 720,love Nokia and WP

This is great news and long overdue. However, where are all these phones? Whenever I look around I still see iPhones & Androids everywhere!!! Excluding myself I know only 2 other users of WP and one of them is my wife. I have over 200 FB friends and over 500 LinkedIn contacts so I should see more in circulation - right???

Im sick of seeing iPhones!!! They're everywhere and look the same! At least with windows phones they all look different from one another

great! i made my friend from UK to buy windows phone :)

Ice White lumia 920. . NI. I show it off everywhere I go. I have red, black, blue, yellow, grey covers. Everyone remarks on lumia . . Its only a matter of time.

Bought me too windows phone; one Nokia Lumia 820 for moms and Nokia Lumia 928 for me, and I couldn't be more happier.

Conclusion: Nokia is doing its job so It's time for Microsoft to step up and improve even more the OS especially on some missing basic features.

Wow 8% is really fantastic. Good Nokia!

I live in Central London, and, have been on WP since the get go. Until recently, I didn't see any others in the street, now I am seeing quite a lot. I think they are replacing Blackberries amongst the younger set and getting traction with other segments too.

The increase in the UK is definitely noticeable, especially in London but elsewhere too. I've seen a fair few Lumia 920s and even a couple of HTCs :) the iPhone is getting incredibly boring now, its surprisingly difficult to tell them apart from each other....

It's difficult to tell iphone apart because they're the same phone, but if you're using windows phone you can easily tell which one is Nokia, HTC or Sam one.

Lol am i the only one that has a htc phone?

Nope. Unfortunately I have one too lol

Nope, I do have a htc Radar somewhere...
And if course a beautiful yellow Nokia Lumia 929 :D

Great news. I wonder what will happen with blackberry if the slide continues? I love many things about blackberry and they exceed other OS's in some areas.

I'm in serious need of a Lumia device. My 8x can't compare.

It is definetly making headway in the UK. I know of at least 5 people with them and quite a few people at work have them too.

One problem I have noticed with it though, is now quite a few people are getting them, we need to be able to change the notification and text sounds to custom ones! I keep here WP's going off when I'm at work and thinking its mine.

Starts in London, spreads to new York, just like fashion

EE are currently running a large window display promoting a deal for a music accessory when you purchase ANY phone over £49.
The point of this?
They are using a WP8 on the poster to illustrate the offer.

I'm interested to see how Windows Phone has done in my country last quarter. One of the big mobile companies is actually pushing Windows Phone. Two others are selling and promoting them besides their Android offers. This is the time for Windows Phone to shine. If it can't grow now (or fast enough) then its game over and Microsoft will need to go back to the drawing board.

I just got back from Disney, let me say iPhones was the phone of choice there. It was making me so sick to my stomach. Everyone in line messing with there iPhones. So my lady and I broke out our l920's to show the people what they don't have hahaha

This is good news. Been a WP user for nearly two years now, loving my Lumia 820 in grey having upgraded from an HTC Mozart. What I have noticed since the release of WP8 is that WP handsets are alot more prominent in phone shops. It used to be they were tucked out of the way at the back if at all. I still think alot more can be done on getting sales staff to promote Windows Phone. It still very much dominated by iphone / android push. I originally took the smartphone plunge due to my wife getting an android handset (HTC Widlfire S), although I did a bit of research first before opting for the Mozart (free handset from O2 at the time on contract).
My wife ended up selling her andorid phone after only a month or so because it lagged so badly, and needed to be factory reset almost weekly because it kept running out of memory storage. Since upgrading to the 820, my wife's now using the Mozart and is now a WP convert.

I'm close to convincing a coworker check out the L925 next month. She is so into photography that this phone matches her perfectly. Also because she is tech clueless, I suggested she try WP. WP is dumb proof!

I'm pretty tech minded, although I agree WP is very easy to use and is one of it's biggest strengths. Although a different type of device we have a Samsung Galaxy Note 10.1 tablet running Jellybean. It's a fairly good but the OS just seems clunky in comparison.
The 925 is a great device, but you might want to hold on and see what Nokia have planned with the forthcoming WP phone rumored to use the same 41mp pureview camera tech as used in their 808 handset.

I have band mates that use the galaxy tabs. For the love of God, its UI is all over the place! Not user friendly at all! But hey, maybe people like that complexity. And they come ask me how do you this or that. Honestly I hate touching it. I'd love to show her the "eos" but she won't leave Tmo. But I will show her myself, hint. Maybe not. I looking forward to Nokia phablet instead.

Good on Microsoft and Nokia! I love my Lumia 928 and a lot of my friends stop to say how nice it is. I hope more people can see how great Windows Phones are!

Be nice if they spent some of that marketing money in Canada, you still wouldn't know WP existed walking by any providers. Not much has changed since WP was released in the marketing department around here.
Windows Central Newsletter
Get the best of Windows Central in in your inbox, every day!
Thank you for signing up to Windows Central. You will receive a verification email shortly.
There was a problem. Please refresh the page and try again.